Merillat Cabinets are the favorite cabinet line with Kuiken Brother's builder customers, and now Merillat has come up with another unique solution to a common kitchen problem.
Under the sink storage has always been problematic. Homeowners keep a variety of liquid cleaning solutions, the trap for the sink is there, and often the connection for the dishwasher ties into the plumbing under the sink. All of this equals a damp and sometimes leaky environment that causes stains, and worse, a warped sink bottom due to the construction of most sink bases. The solution? Merillat's CoreGuard.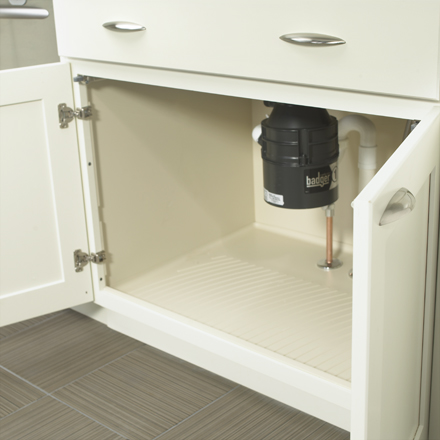 Merillat has introduced their revolutionary CoreGuard sink base. In this new product from Merillat, the bottom, sides and back of the sink base are made of an engineered polymer material that will not leak or warp when wet. The bottom itself is slanted 5 degrees and has raised ridges to cause spills or drips to roll to the front of the cabinet for easier cleanup and quicker detection.

The new CoreGuard is a great offering for builders looking to differentiate themselves from the crowd. The sink base is available in all Merillat doorstyles and in 30" and 36" wide models.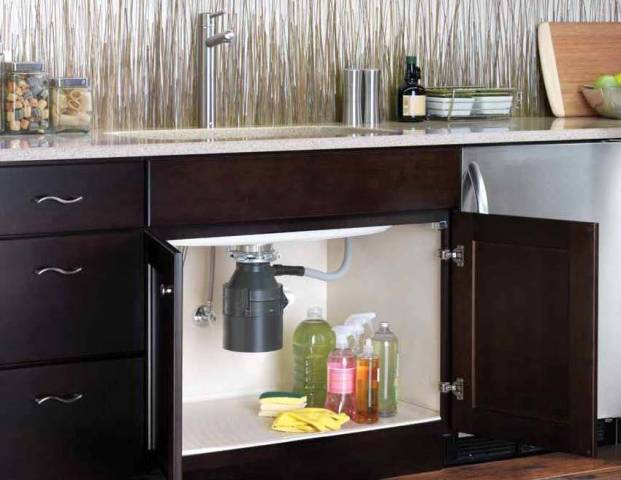 Contact your Kuiken Brothers kitchen designer today to learn how CoreGuard from Merillat can make your next kitchen job easier to sell and one you can stand behind confidently. If you would like more information on Kuiken Brothers Kitchen & Bath department for an upcoming project, please feel free to contact me, by e-mail, dhughes@kuikenbrothers.com or by phone 201.705.5352.