Work safely. Work remotely. Access your Kuiken Brothers account through Members Only at your convenience. Submit quotes and orders. Download copies of invoices and statements, and more. We're certain that these tools will help you spend less time in the office or standing in line to place an order so you can spend more time on the jobsite.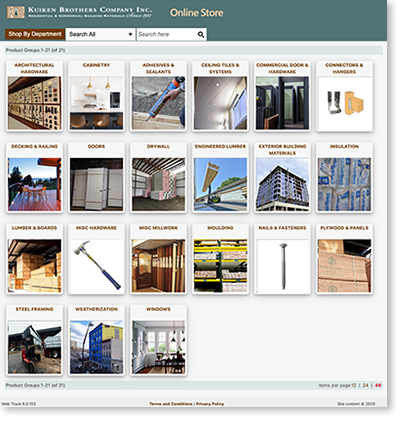 Submit Orders, Create Quotes, Download Invoices, Pay Your Statement
Kuiken Brothers' Members Only section allows you to work safely and remotely. You can submit quotes, orders, and build material lists for future reference. You can even download copies of invoices, statements and pay your bill. Create a custom "QUICK LISTS" with your most frequently used products for quick reference.
---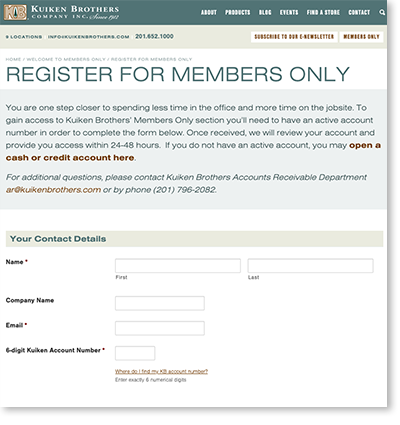 New To Members Only? Register Here.
If you have an active account with Kuiken Brothers, than you are eligible to have access to the Members Only section. To request access, please register here.
---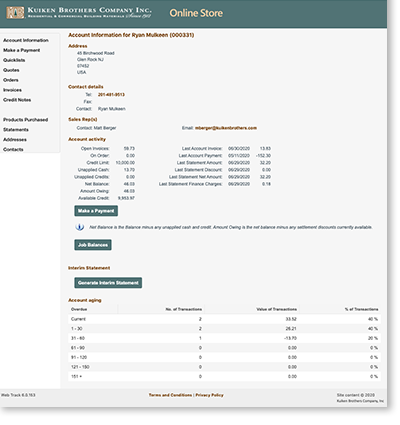 Site Navigation Tutorial
Before you get started, make sure to scroll through this tutorial to ensure you are taking advantage of the products and services available to you through Kuiken Brothers Members Only section.
---
For comments, questions, concerns about Members Only or your account, please contact our Accounts Receivable Department Mon-Fri 8am – 5pm (201) 796-2082 or by e-mail AR@kuikenbrothers.com.