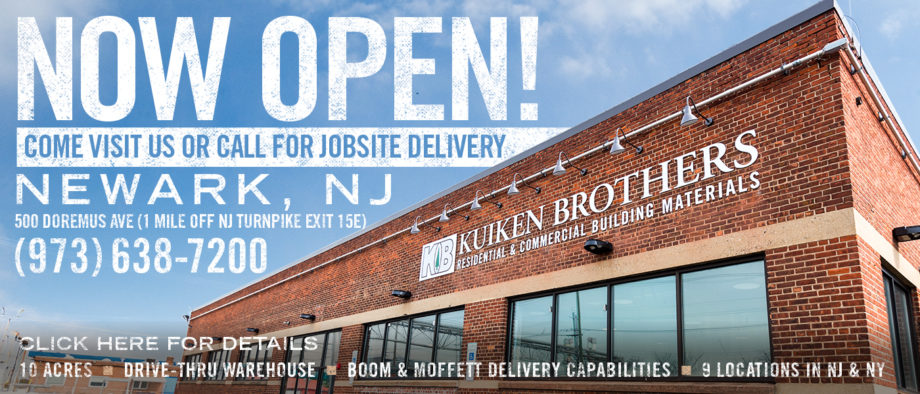 UPDATE! Kuiken Brothers Newark Location is NOW OPEN!
Check out a photo gallery and highlights of our ninth location located at 500 Doremus Ave., Newark, NJ
Kuiken Brothers is pleased to announce that our 10 acre site in Newark, NJ is scheduled to open soon. (View a list of current job openings) Located on Newark Bay and up the road from Port Newark, this site is at the center of the ever growing distribution hub of the NY/NJ Metro market and will be our ninth Residential & Commercial Building Materials location.
For many years we have supplied a wide range of residential and commercial projects in the Hudson, Essex and Union County markets. The Newark Distribution Center will provide us with even greater access and allow for faster delivery into these markets.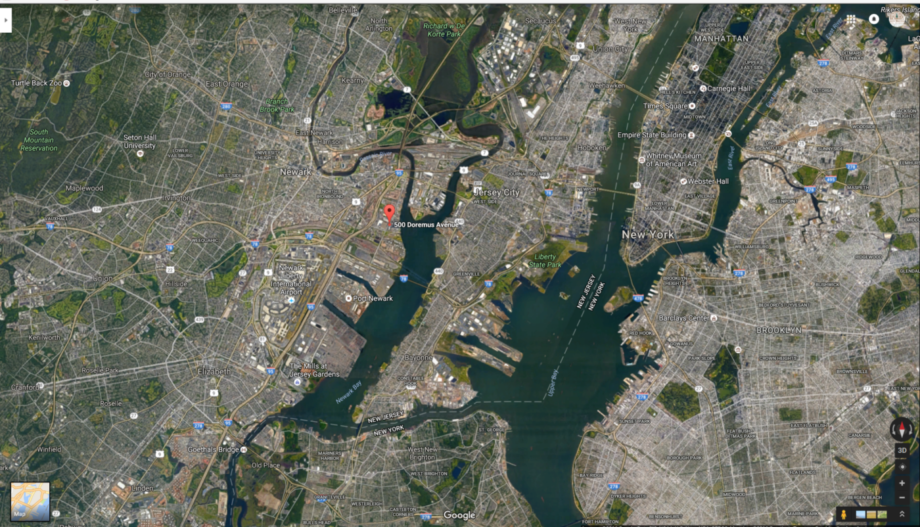 In addition, this opens up opportunities for new relationships to be established with builders and remodelers in the greater NYC Metro market. This site is located approximately one mile off Exit 15E on the New Jersey Turnpike and has easy access to Route 78, Route 280, Routes 1 & 9 and the Garden State Parkway.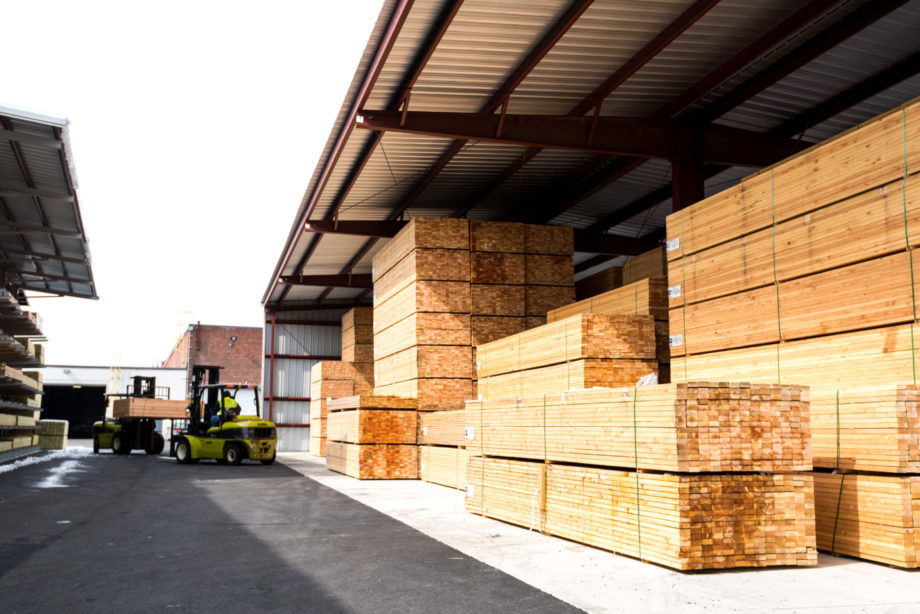 Newark, NJ Location Features & Benefits
Large Inventory of Residential & Commercial Building Materials
Full utilization of 10 acres storage capacity
Drive-Thru Warehouse

8 Loading Docks
Auto-Racking
Windows & Doors
Moulding
Decking
Full Offering of Panels & Commercial Materials, including drywall & metal studs

Nearly 115,000 square feet of total covered storage

Total Covered warehouse/operations  = 72,300 square feet
Total exterior covered racking (storage sheds, cantilever systems) = 42,612 square feet

Rail Siding – 1,700 linear feet of rail track through property to Newark Bay

Lumber, Plywood & Drywall shipments direct from the mill
Can receive up to 17 railcars of material at once

Accessibility to Major Highways

(NJ Turnpike, Route 78, Route 280, Routes 1 & 9 and the Garden State Parkway)

Located in the Heart of Essex County, next door to Hudson County

Will alleviate delivery pressure on our existing Bergen and Morris County locations

Waterfront Access
Delivery capabilities includes GPS equipped flatbeds, tractor trailers, moffett and 4, 6 and 8-story boom trucks