Kuiken Brothers is pleased to announce that our 10 acre site in Newark, NJ, featuring residential & commercial building materials is NOW OPEN!
Kuiken Brothers Newark
500 Doremus Avenue, Newark, NJ 07105
Phone (973) 638-7200
E-mail info@kuikenbrothers.com
Hours: Monday – Friday 7:00am – 4:00pm
Located on Newark Bay and up the road from Port Newark, this site is at the center of the ever growing distribution hub of the New York/ New Jersey Metro market. This is our ninth Residential & Commercial Building Materials location and will work closely with all of our existing locations to efficiently and effectively supply projects throughout the region.
For many years we have supplied builders, remodelers, developers and general contractors with a wide range of residential and commercial materials in the Hudson, Essex and Union County markets. The Newark location will provide us with even greater access and allow for faster delivery into these markets.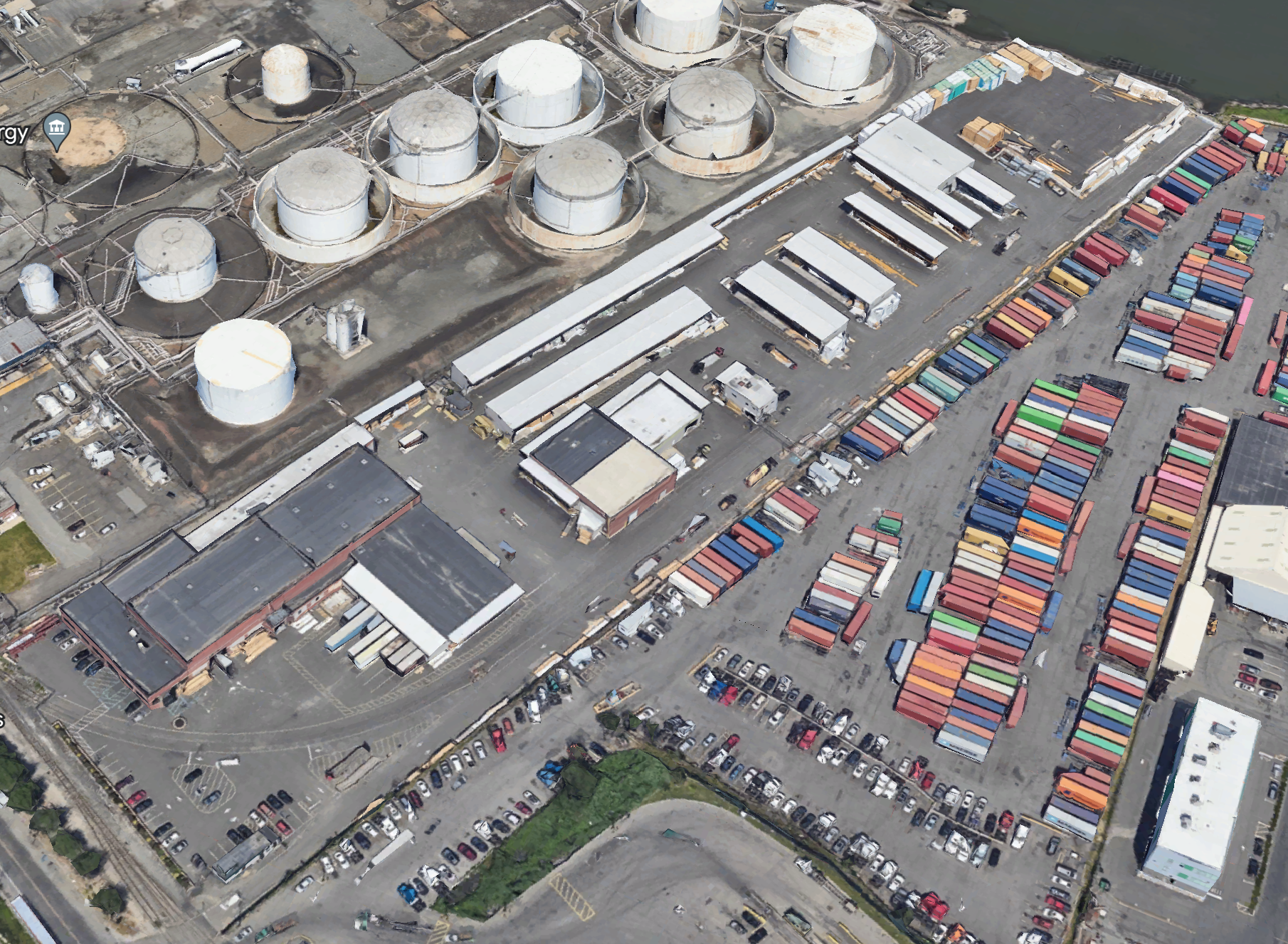 In addition, this opens up opportunities for new relationships to be established with builders and remodelers in the greater NYC Metro market. This site is located approximately one mile off Exit 15E on the New Jersey Turnpike and has easy access to Route 78, Route 280, Routes 1 & 9 and the Garden State Parkway.

Kuiken Brothers is known for our ability to acquire premium grade Doug Fir framing lumber direct from our lumber mill suppliers in Washington & Oregon by railcar. This provides our customers with a premium product at a competitive price.View our stock Lumber, Plywood & Engineered Lumber Charts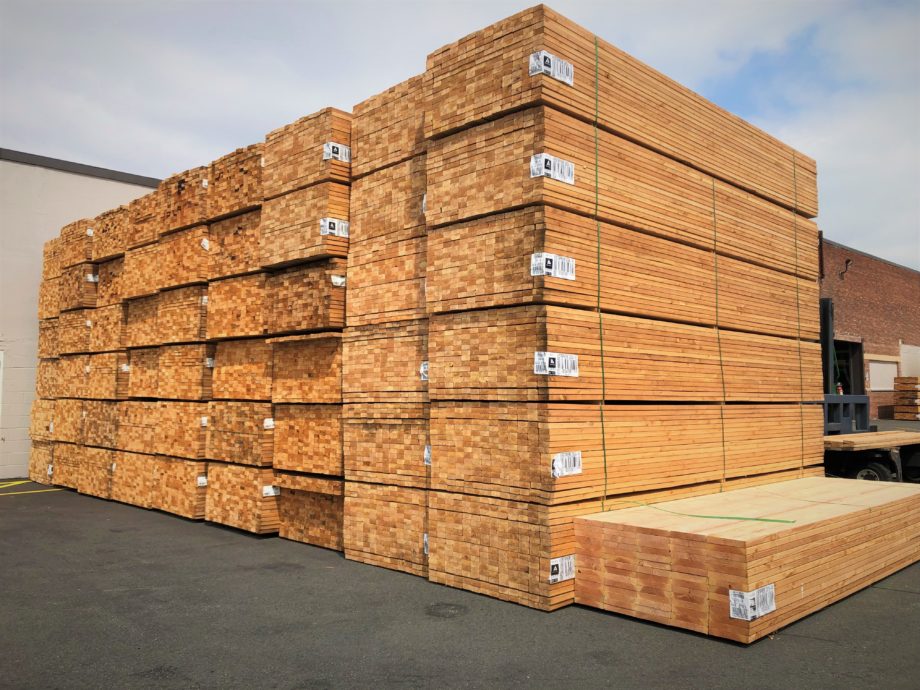 Kuiken Brothers Newark, NJ Location Features & Benefits
Large Inventory of Residential & Commercial Building Materials

Lumber & Pywood
Engineered Lumber
Windows & Doors
Drywall
Heavy & Light Gauge Steel Framing
Moulding
Decking
Full Offering of Panels & Commercial Materials, including drywall & metal studs

Full utilization of 10 acres storage capacity

Nearly 115,000 square feet of total covered storage
Total Covered warehouse/operations  = 72,300 square feet
Total exterior covered racking (storage sheds, cantilever systems) = 42,612 square feet

Drive-Thru Warehouse

9 Loading Docks
Auto-Racking for pulling orders quickly

Rail Siding – 1,700 linear feet through property to waterfront

Direct from Mill Lumber, Plywood, Drywall Shipments

Accessibility to Major Highways

NJ Turnpike, Route 78, Route 280, Routes 1 & 9 and the Garden State Parkway

Located in the Heart of Essex County, borders Hudson and Union Counties

Will alleviate delivery pressure on Kuiken Brothers existing Bergen and Morris County locations

Waterfront Access to Newark Bay
Delivery capabilities includes GPS equipped flatbeds, tractor trailers, truck mounted moffett forklifts and 4, 6 and 8-story boom trucks
International Shipping Capabilities
Additional Services for Building Professionals

Kuikenbrothers.com Account Management (Download Invoices, On-line Payment Portal, Product Pricing, Auto-Email Invoices)
Free Product Literature and Samples
Free Continuing Education Seminars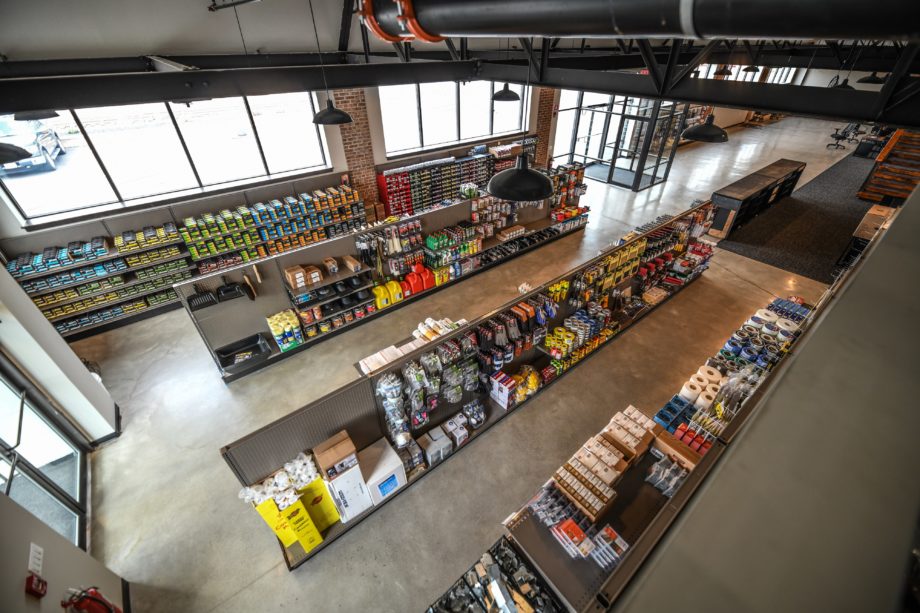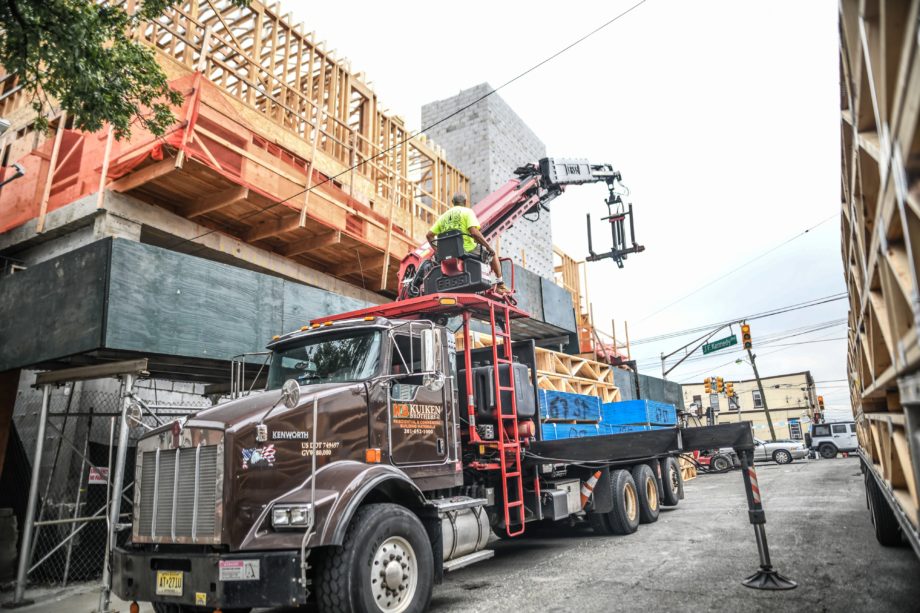 Kuiken Brothers operates nearly 100 vehicles for jobsite direct deliveries.  Our fleet includes moffet forklift equipped flatbeds, flatbeds, millwork vans, tractor-trailers, hydraulic-lift flatbeds, and pick-up trucks for fast delivery. For larger commercial and multi-family projects, we can provide you with 4, 6 & 8 story boom delivery, and a crane for larger heights. When you order material from Kuiken Brothers, it should look as clean as it did when it left our warehouse. Your reputation matters – we won't tarnish that reputation. Click here to check out some videos of our delivery capabilities here.
On October 10, 2019 we hosted over 300 guests to a Grand Opening Celebration. Did you miss the event? Check out the festivities in the video below!