Kuiken Brothers kicked off the opening of our ninth location in Newark, NJ with a grand opening celebration along the banks of Newark Bay. Over 300 attendees packed the drive-through warehouse on the 10-acre site. Over twenty-five of our major manufacturer/ distribution partners were on hand showcasing a wide array of residential & commercial building materials.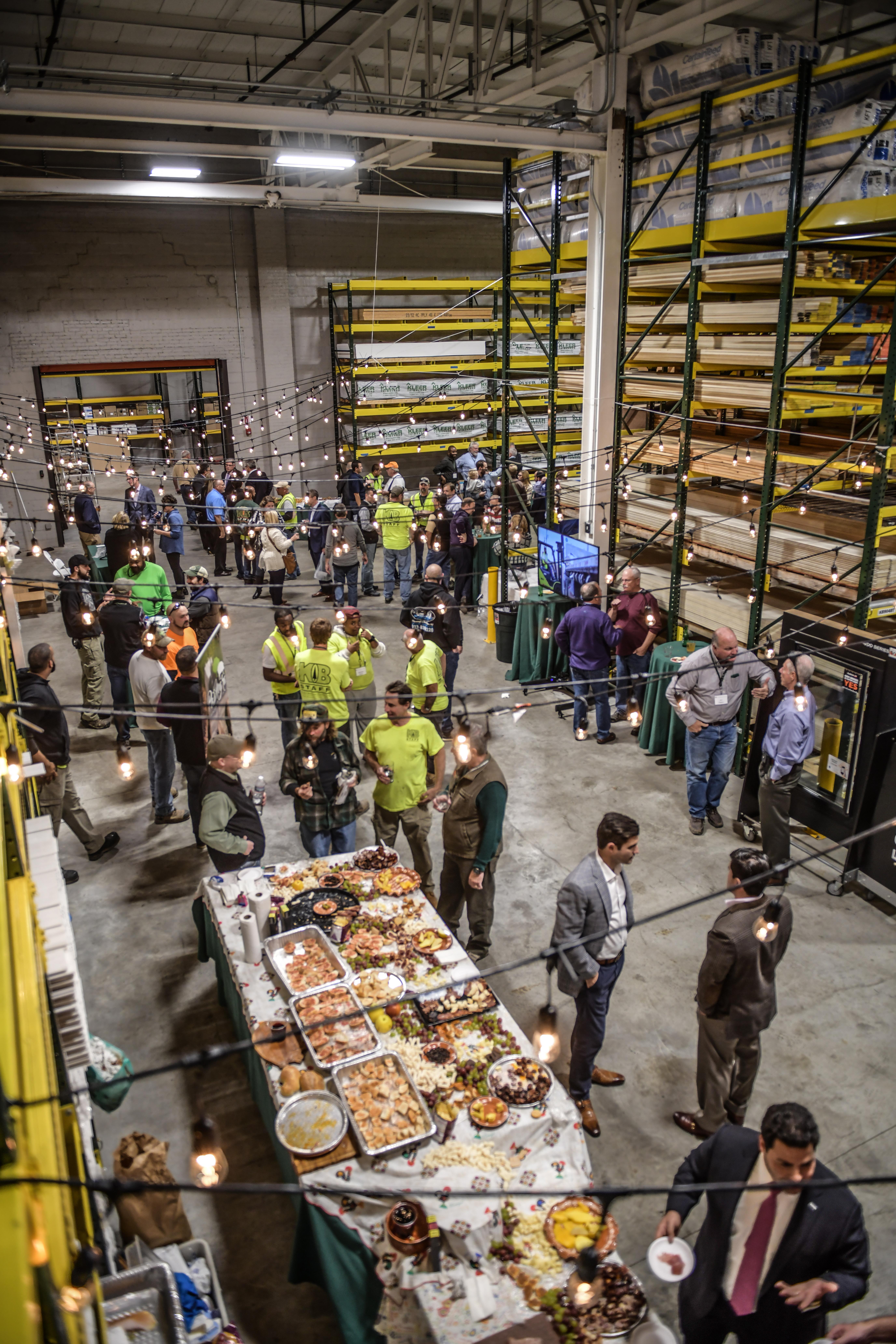 The event was catered by a number of local Newark based restaurants and businesses, including Sol Mar (Portuguese cuisine), Caseiro e Bom (featuring Master Artisanal Charcuterie expert Rodrigo Duarte) and All Points West Distillery (2019 Whisky of the Year Award winner). Guests were also treated to cigars by Jimenez Tobacco (hand rolled, Cuban seed cigars which started in 1903).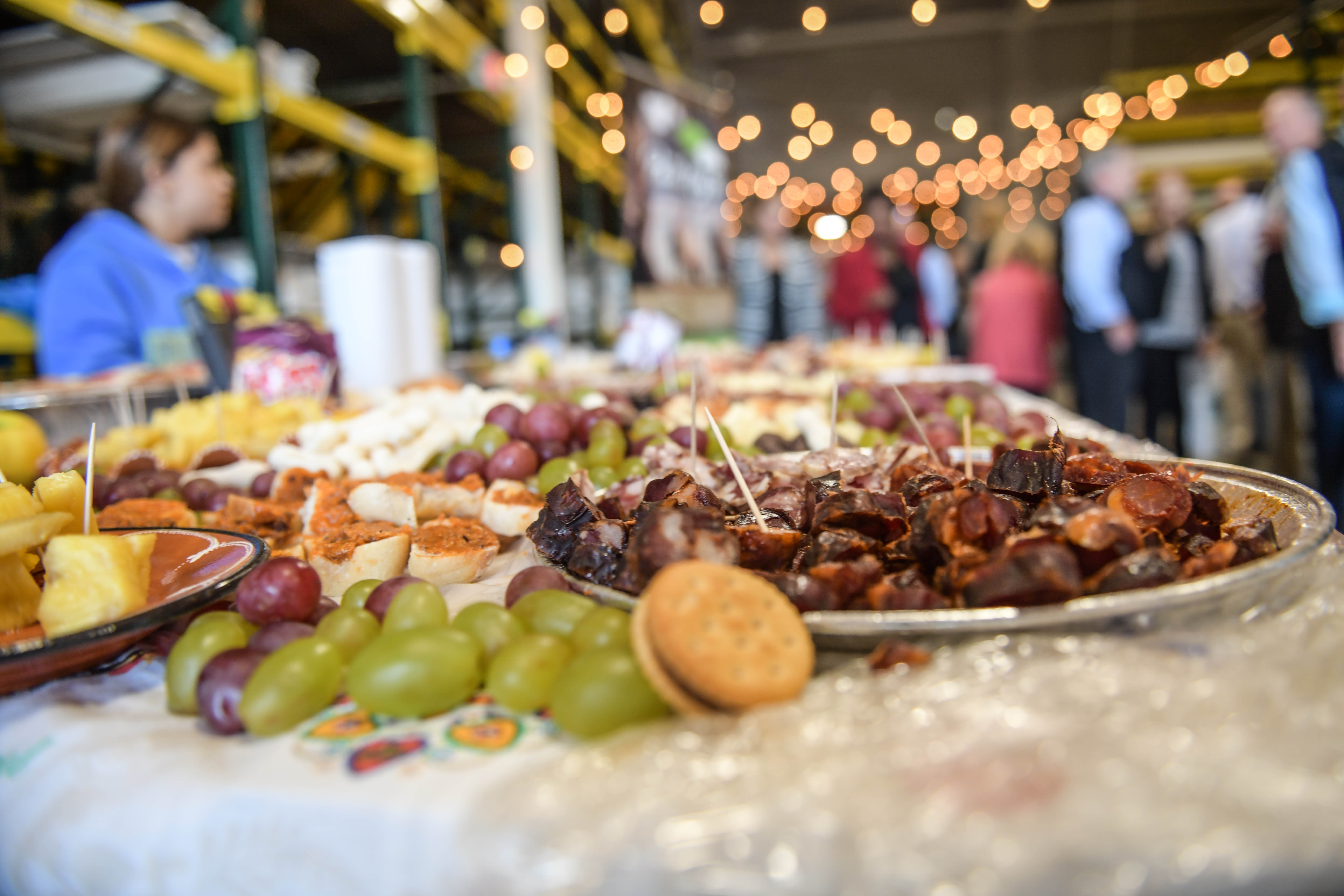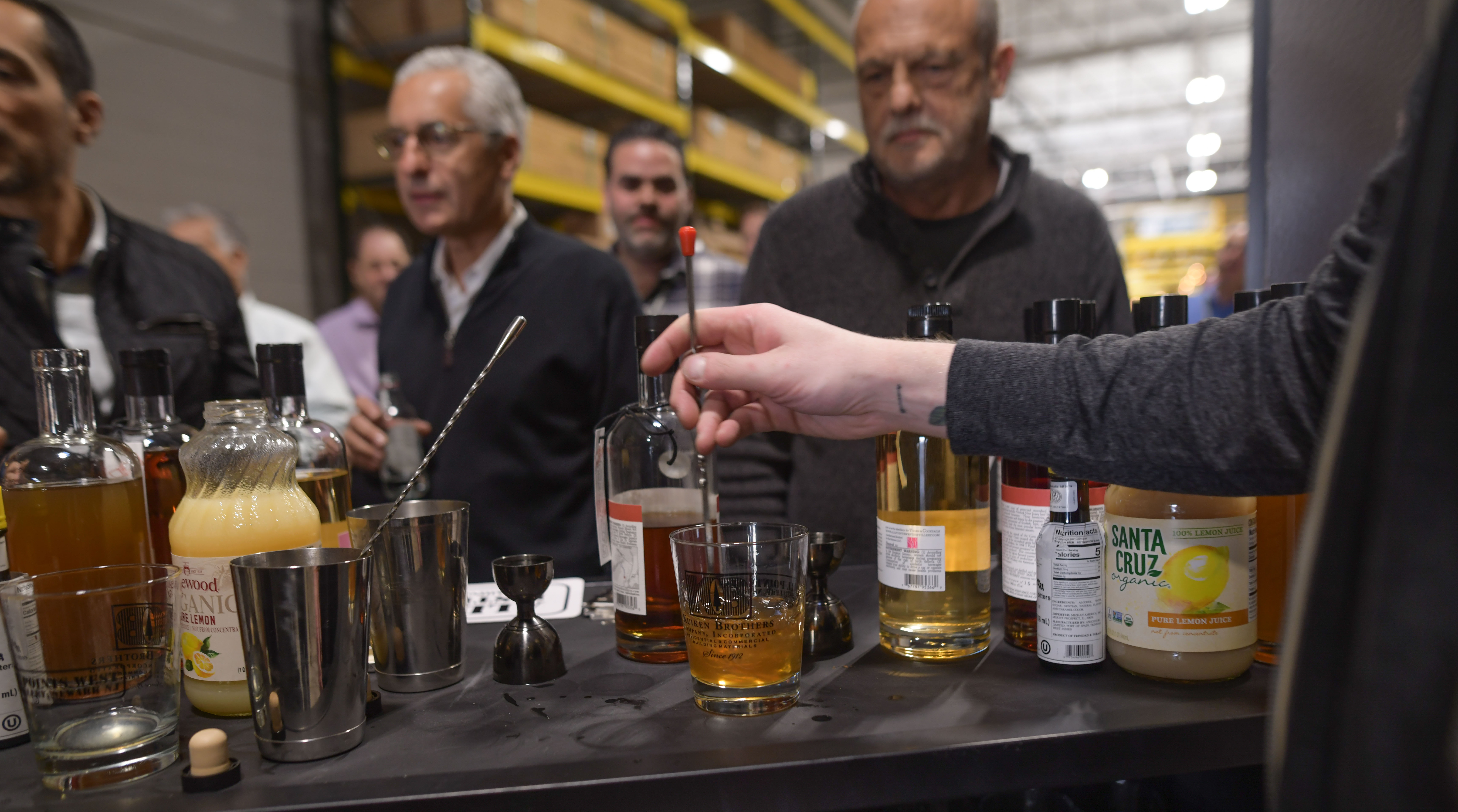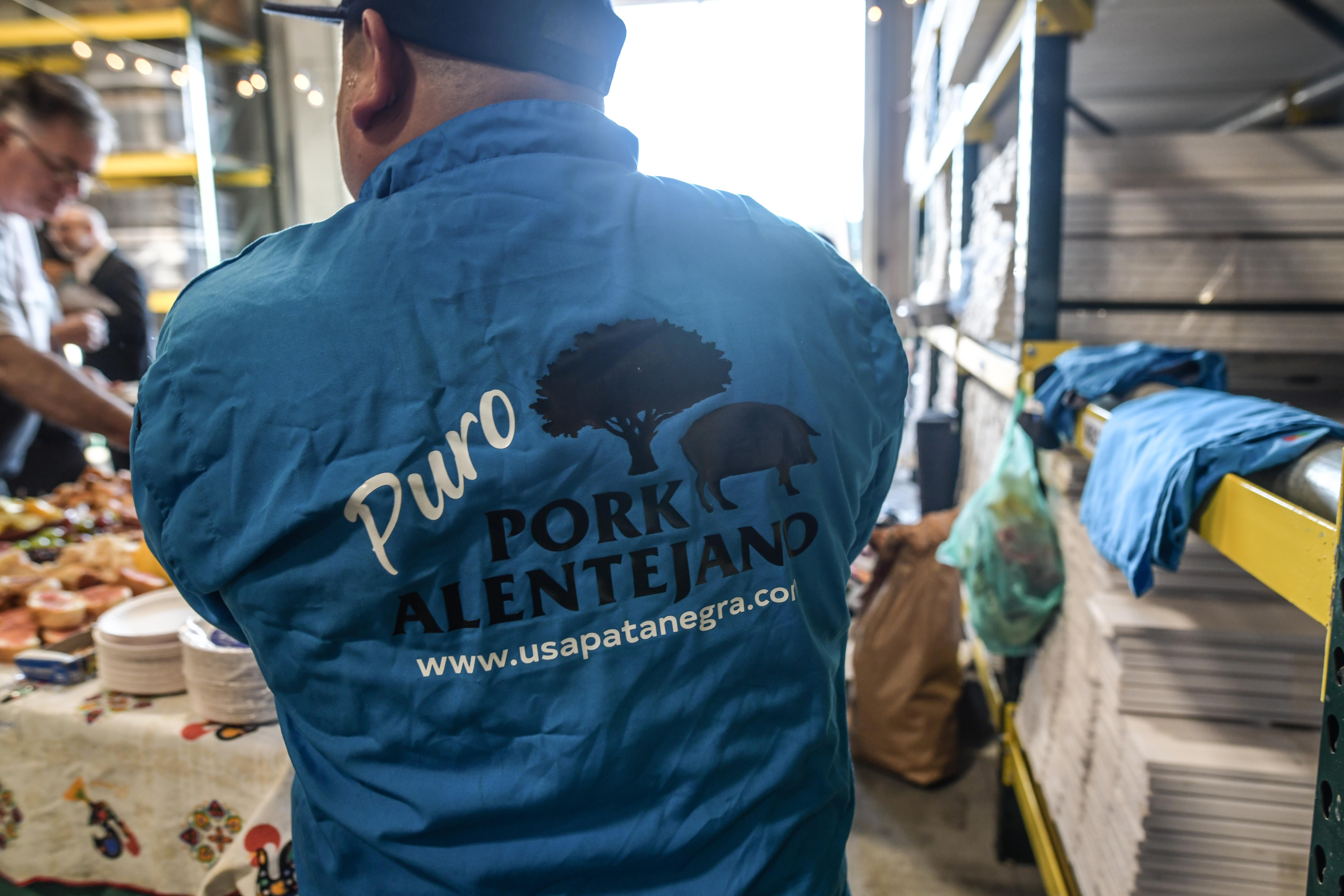 In attendance were builders, remodelers, designers, architects and engineers, both existing customers as well as many first time customers. We also had the pleasure of hosting a number of representatives from the Newark Regional Business Partnership, including Chip Hallock as well as Michelle Siekerka from the New Jersey Business & Industry Association.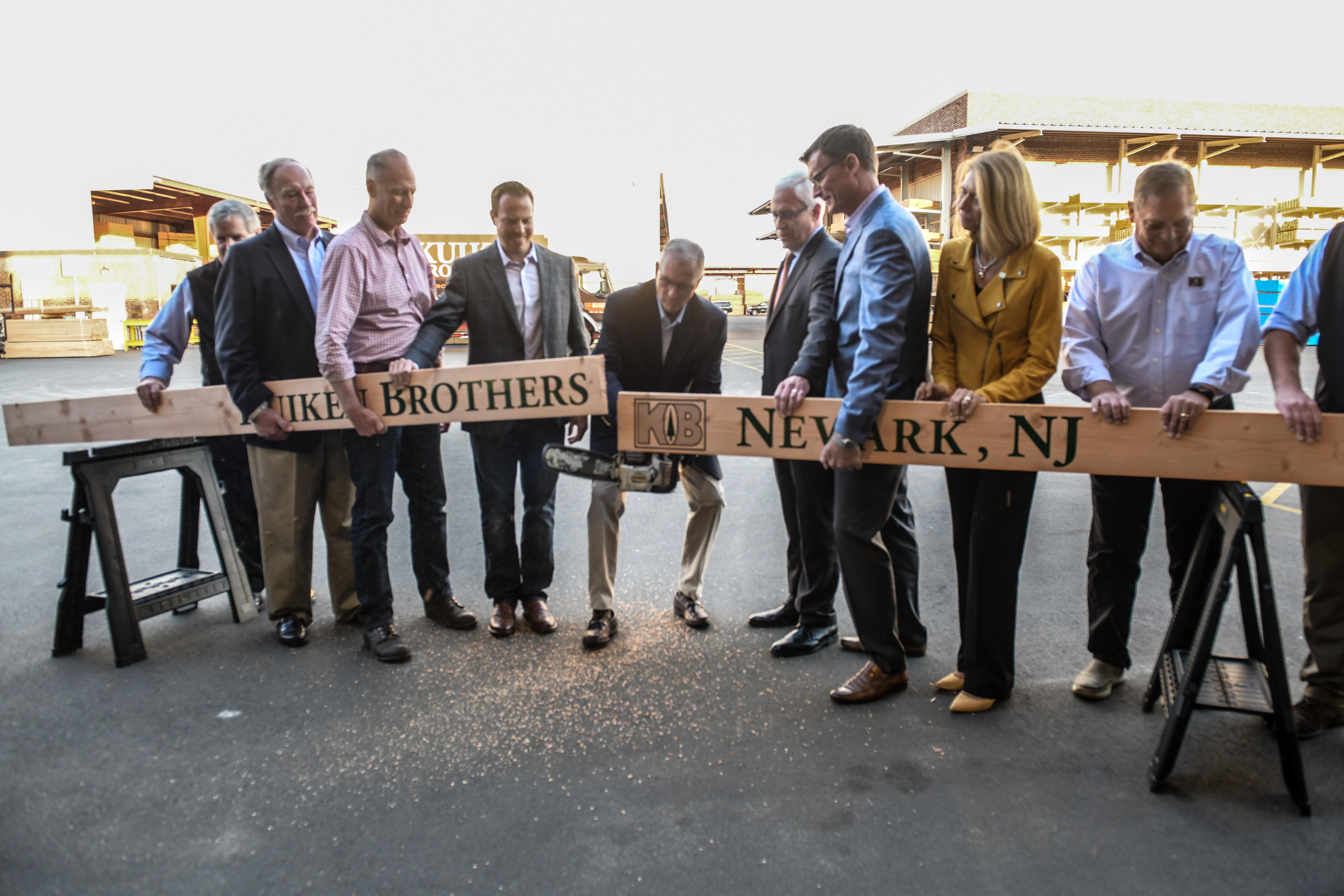 While many businesses open their new locations with a ribbon cutting, we open ours with a 2×8 cutting ceremony. Vice President of Operations, Matt Kuiken, Chip Hallock from the Newark Regional Business Partnership made opening remarks, followed by President, Douglas Kuiken who used a chain saw to make the opening cut.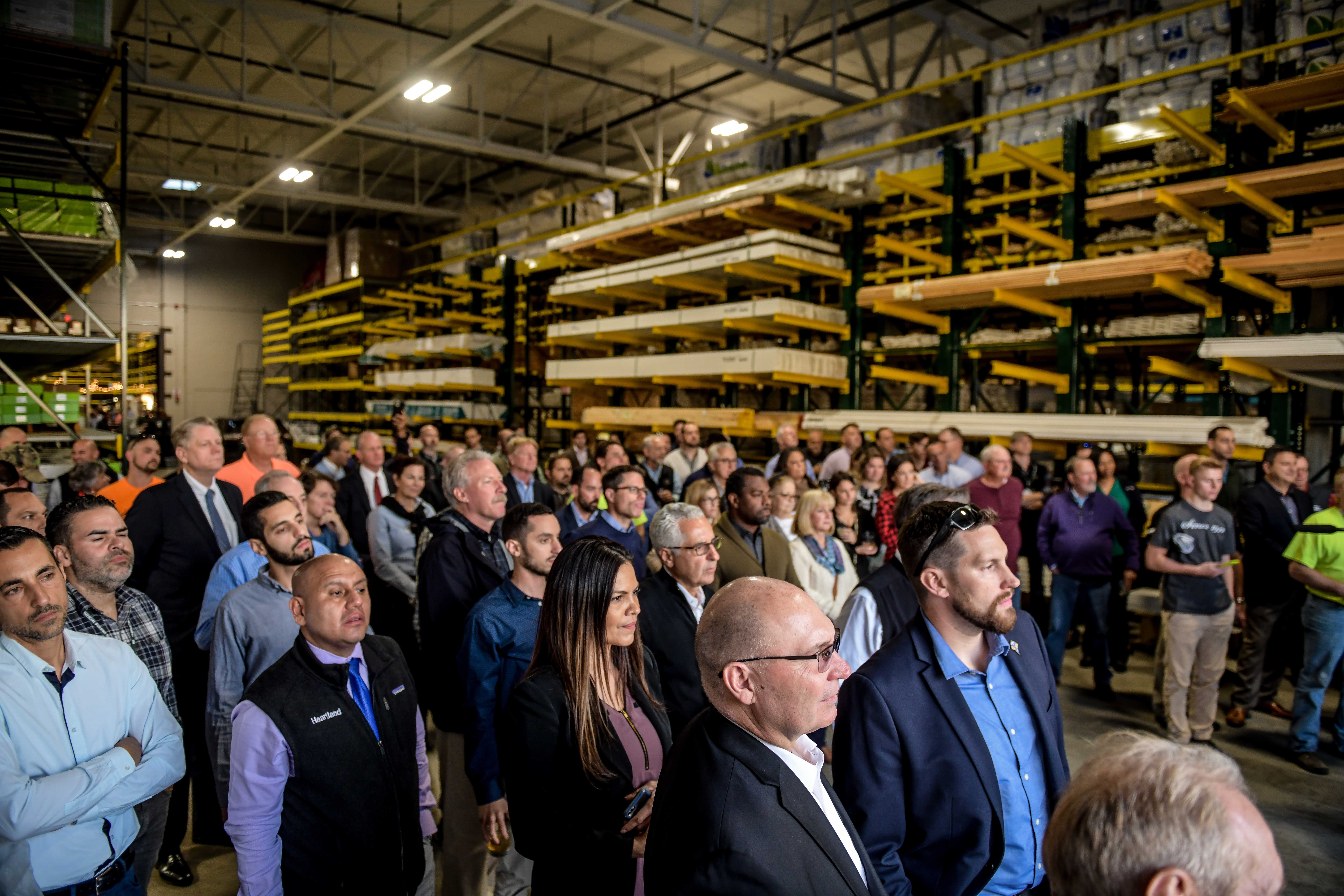 Video: Kuiken Brothers' Newark Location