Each year, Kuiken Brothers publishes and distributes thousands copies of our Moulding & Millwork Catalogs featuring our complete in-stock collection. This quick reference guide is a must have for both new construction and remodeling projects, especially with the launch of our Classical Moulding Collection which replicates moulding profiles that were originally installed in American homes nearly 200 years ago and continued through the early part of the 20th Century.
You will quickly see that the Kuiken Brothers Moulding & Millwork Catalog is an easy to navigate pattern book which features all of our stock profiles including crown, casing, base, panel moulding profiles. All of the profiles are drawn to scale which makes the catalog a must have for builders and remodelers trying to match moulding profiles on a jobsite. Kuiken Brothers offers over 450 moulding profiles in a variety of species including poplar, pine, MDF, oak, maple, cherry and mahogany.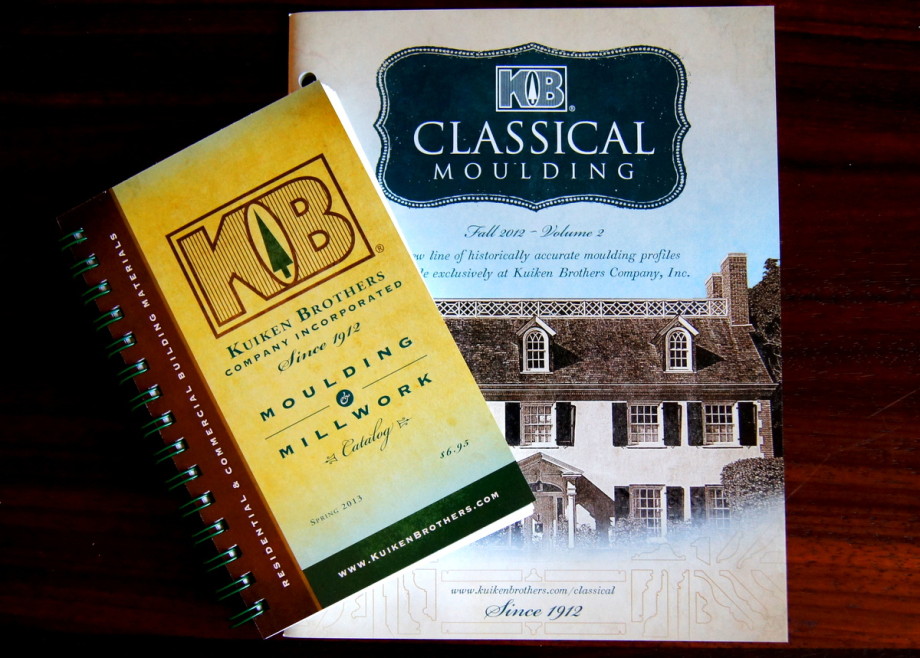 Dowload the Catalogs below:
We would be happy to mail you a complimentary catalog. Simply fill out the REQUEST A MOULDING CATALOG form, choose whether you wish to receive our Full Line Catalog (showcasing our complete stock collection) or the Classical Moulding Catalog (or both) and we will mail you one right away. If you are ready to get started on a project, please feel free to give us a call (201) 652-1000, or fill out our on-line Contact Us Form and provide us with a few details about your project. We look forward to working with you soon!