Kuiken Brothers is pleased to announce that our new Modern Craftsman Moulding Catalogs (Fall 2020 edition) are now available for pick up at Kuiken Brothers Residential Building Material locations in New Jersey & New York. You can also download a copy from our Digital Library.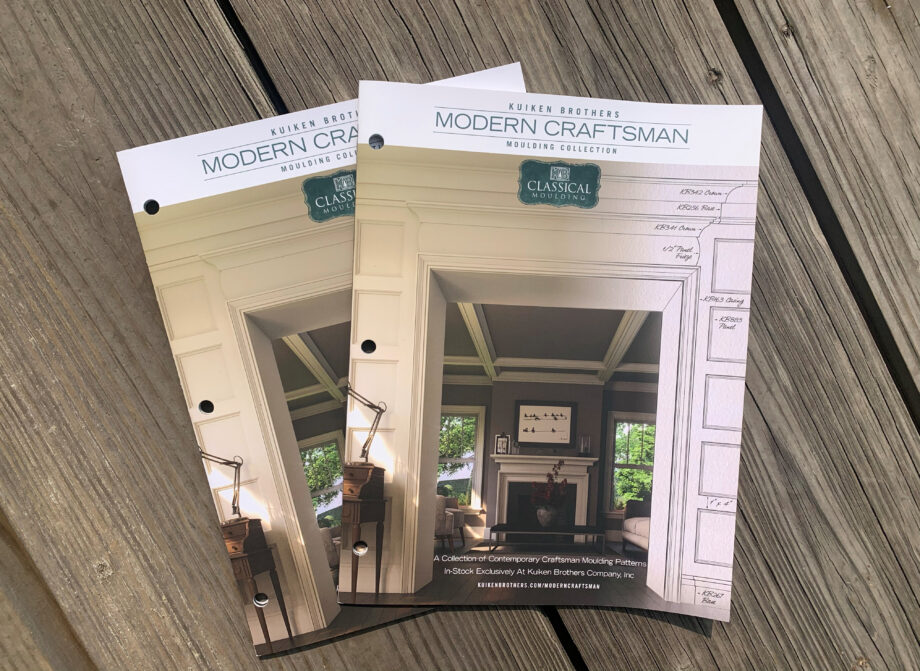 Originally launched in 2018, the Modern Craftsman Moulding Collection has become the go to moulding collection for builders, remodelers, architects and designers who are looking to offer their clients a transitional moulding package. Modern, clean lines are in, but numerous surveys show that new homeowners are not completely ready to discard the moulding details that they have grown accustomed to, either in their homes growing up, or when visiting grandparents and relatives during the holidays. The Modern Craftsman collection offers the best of both worlds as it blends the simplicity of profiles found in Craftsman style homes from the early 20th Century while still maintaining proper scale and proportion, inspired by our Classical Moulding Collection.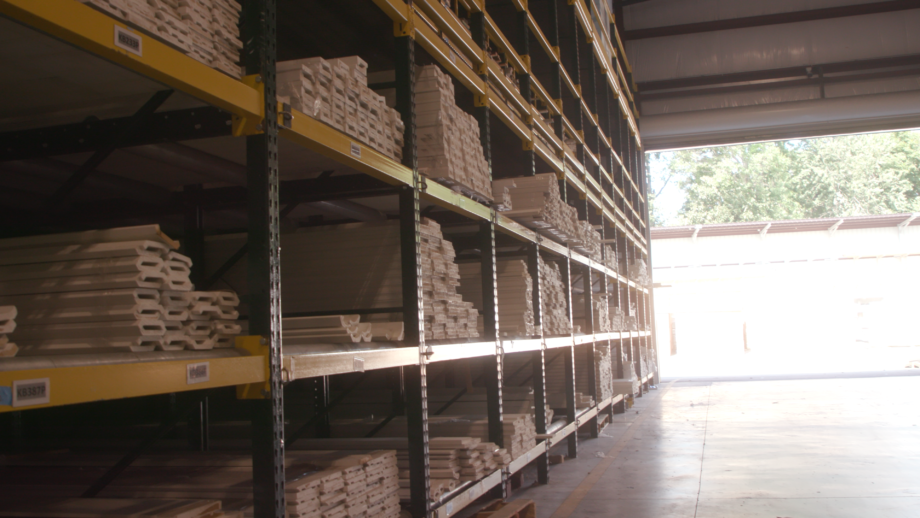 Once you hold one of our Modern Craftsman Moulding profiles, you will realize that they are not scant. We did not mill them from thinner boards  They are all milled from Appalachian poplar which creates deep incisions and crisp edges, ensuring each shadow line is purposeful and meaningful. It works great today as a simple, yet bold application for those looking to achieve a modern, contemporary look with a classical edge.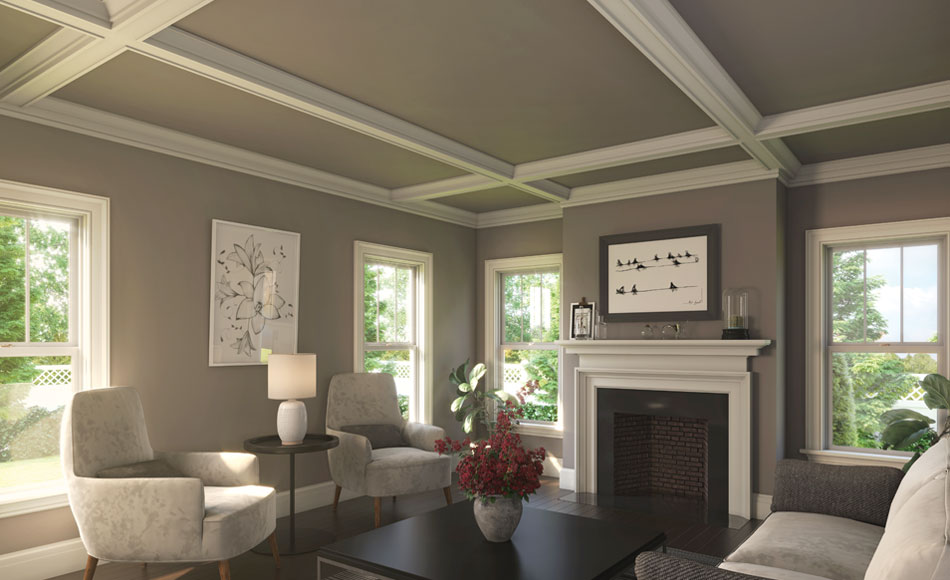 The fresh new catalog features inspirational photos, close-ups as well as detailed interior elevations for full room packages, crown/ cornice combinations, and mantle details.
To Order A Complimentary Copy of Kuiken Brothers Modern Craftsman Moulding Catalog, Click Here!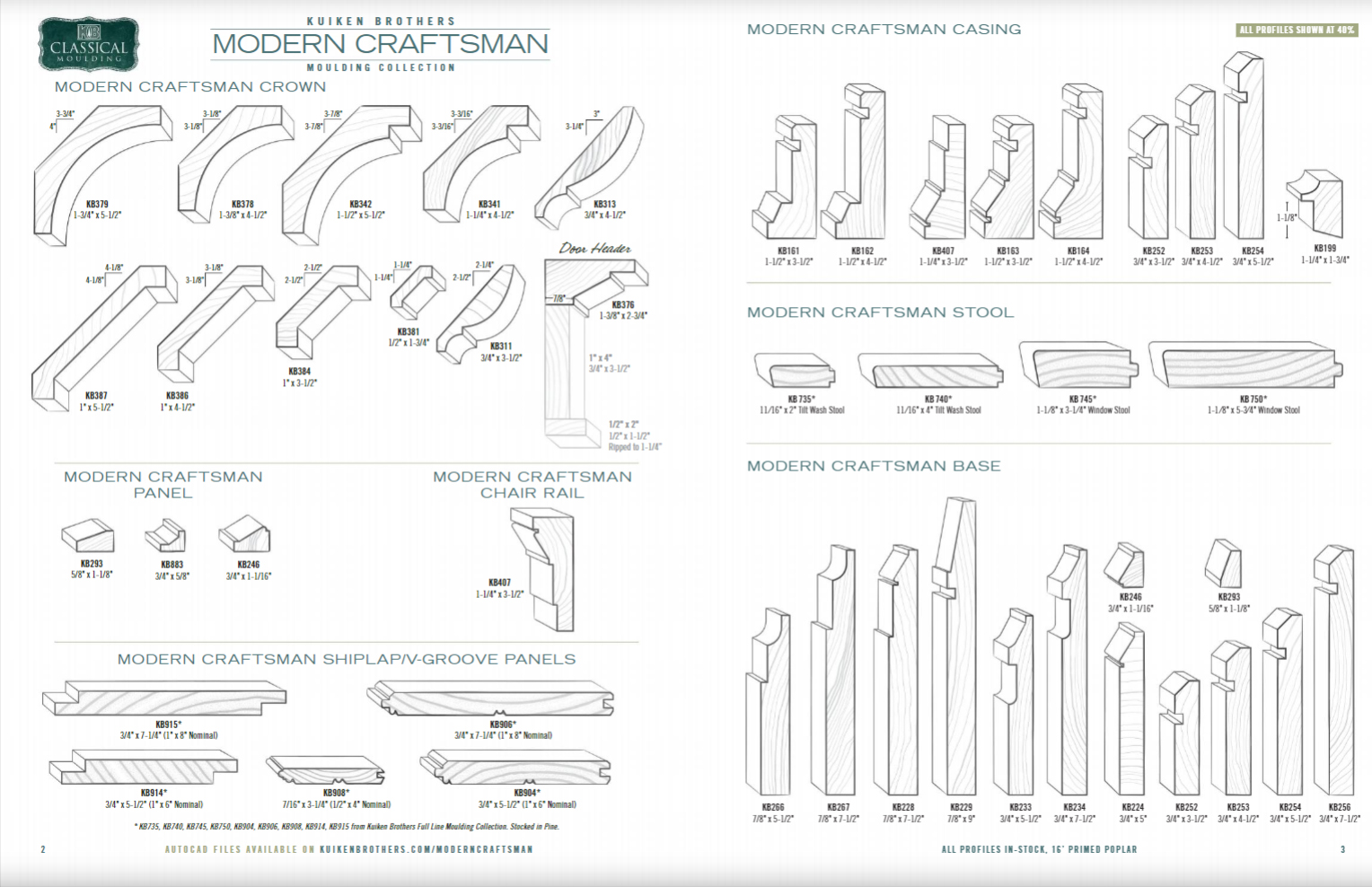 Make sure to check out our Moulding Design Guide while you're here. Featuring over 75 full room packages, crown/ cornice build-ups and mantle details, this free resource is a great specifying and educational tool to help elevate your interior moulding offering to the next level. If you have never worked with moulding before, this is an excellent point of reference to help you simplify the overwhelming moulding catalog. If you are an builder, remodeler, architect or designer, this is an excellent resource for you to quickly engage your customers to get an understanding of the type of style they are looking for. From there you can easily incorporate these designs into your plans, or work to modify them to be custom to your design. Click here to view the Modern Craftsman Moulding Packages.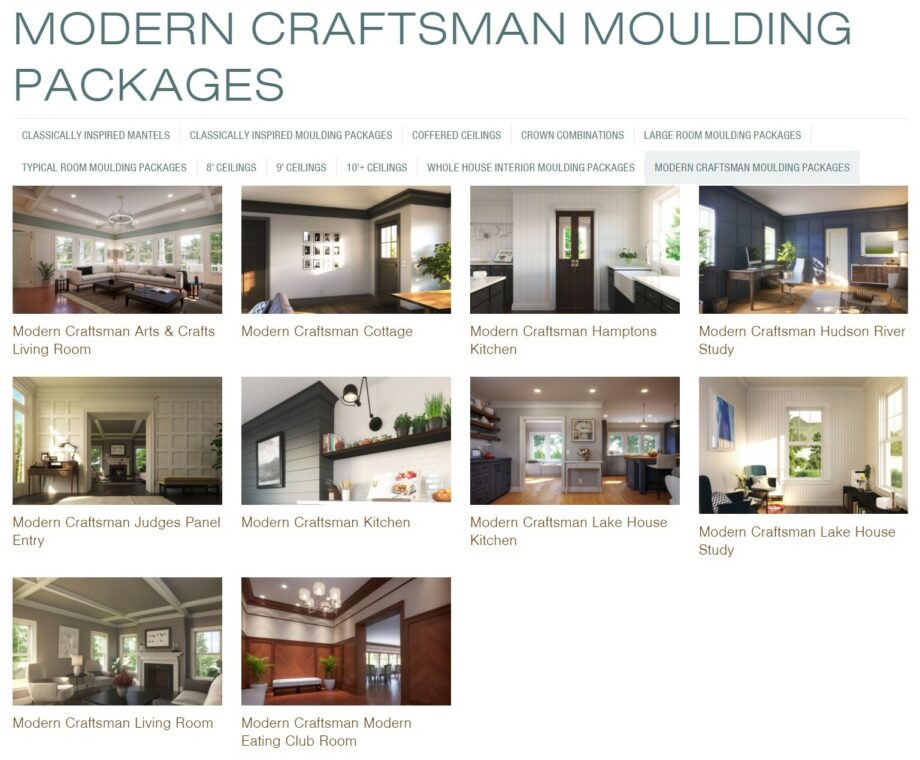 Interested in learning more, or incorporating these designs into a future project? We are happy to mail you a complimentary catalog. Simply fill out the Request A Moulding Catalog form, choose whether you wish to receive our Full Line Catalog (showcasing our complete stock collection) the Classical Moulding Catalog (featuring six historically accurate collections) the Modern Craftsman Catalog (Craftsman style with a Classical edge) or all three and we will mail you a copy right away. If you'd like to discuss an upcoming project, please call (201) 652-1912 and a sales representative will follow up with you right away.
These profiles are in-stock at our locations in NJ & NY and available for direct, nationwide shipping.