---
Once again, Kuiken Brothers Product Expo will feature a full day of seminars with nationally recognized installation experts, including Myron "That Drywall Guy" Ferguson and Finish Carpenter Gary Striegler. These seminars are completely free to all attendees who have registered to attend the show. Come for one seminar, or come for all!
---
10:30am – 5:30pm – Drywall Installation with Myron "That Drywall Guy" Ferguson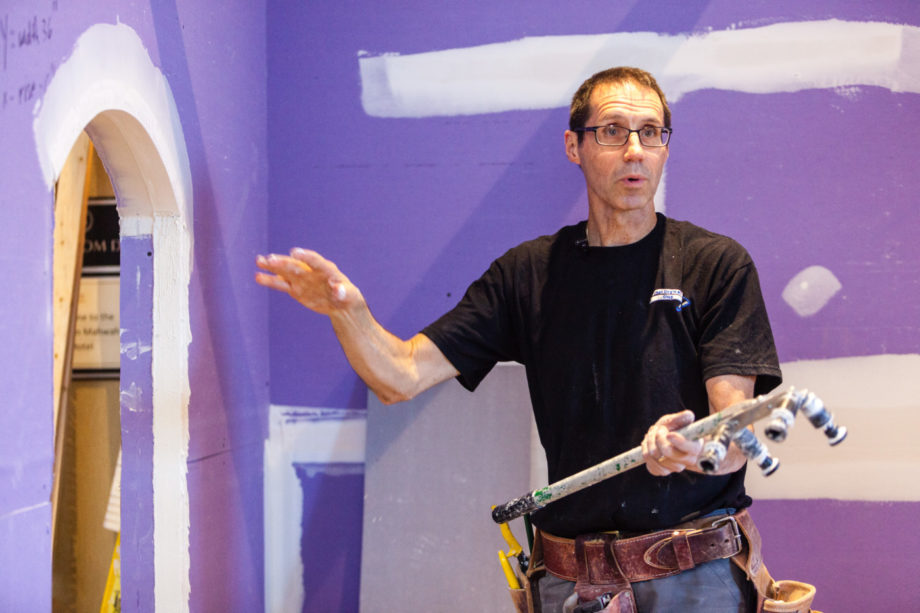 Myron "That Drywall Guy" Ferguson will be hanging drywall and include some basics of airtight drywall installation. Each clinic will be approximately 45 minutes and Myron will be around between clinics for short demos and to answer questions.
10:30am – 11:15am  Resurfacing and Repairs
Create perfectly smooth surfaces, plaster like finishes. Drywall repairs from simple to complex.
12:00pm – 12:45pm   Airtight Drywall
Simple tips and processes will be demonstrated that can be done to make the walls and ceilings more airtight. Surpass the energy code and make your customers even happier.
1:30pm – 2:15pm   Taping and Finishing
Achieve the strongest and highest level of finish.
3:00pm – 3:45pm   Blower Door Testing
A live set-up of the blower door system and an overview on how it works and what it all means
4:30pm – 5:15pm    Working with Drywall
Cutting, fastening, and finishing. Q & A on all topics
---
10:30am – 6:00pm Finish Carpentry with Gary Striegler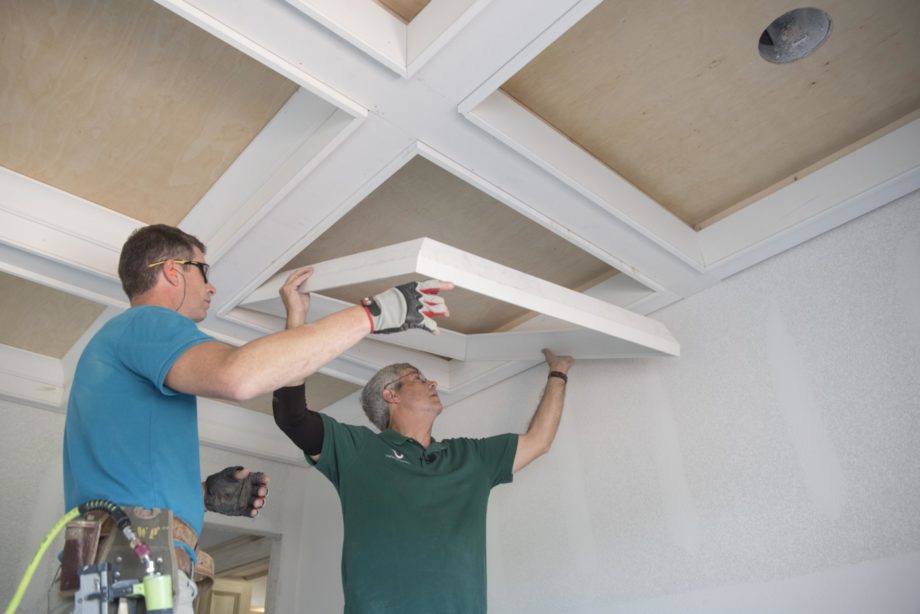 Sponsored by Kuiken Brothers Classical Moulding
10:30am – 11:30pm       Aluminum Kitset Pocket Door Frame Installation
Installation of CS Cavity Slider, a structurally robust extruded aluminum pocket door frame. The pocket frame accommodates 1-3/8″ and 1-3/4″ doors up to 4'0″ x 8'0″ and can be cut down on-site. Can hang doors up to 500lbs. Plus, Gary will provide other key time saving tips, like when you drive a nail through your pocket door.
12:30pm – 1:30pm   Hanging Doors and Enhancing with Moulding
We will discuss tips and tricks for hanging doors and then transition into a number of different historic door casing applications such as Craftsman style head casings.
2:30pm – 4:00pm       Coffered Ceiling Strategies
Let's take a closer look at how we can make coffered, beam and panel ceiling installation more efficient. Pre-assembling on the floor to prevent a full day of working upside down will help you feel better, and provide your clients with tighter joinery that will last.
5:00pm – 6:00pm        Building Mantels That Make a Statement
Just about every job has at least one fireplace. The mantel is always one of the focal points of the millwork package and a great place to build your reputation. This presentation will cover the general knowledge needed to build an attractive and code compliant mantel then get into the nuts and bolts of how to. Building a attention getting mantel may seem like an overwhelming task but it is really easy when you break it down into a step by step process.