Kuiken Brothers is now stocking Huber Engineered Wood's New AdvanTech subfloor adhesive at our locations in New Jersey & New York. When installing on joists in advance of AdvanTech panels, your assembly will be so strong, you and your clients won't hear a squeak. You'll have to follow some manufacturer guidelines, which are all shown here in this quick video tutorial. Check it out:
From the subfloor brand that builders trust comes new AdvanTech subfloor adhesive for subfloor assemblies so strong, you won't hear a squeak — guaranteed. With a unique foam-to-gel formula and 8x more coverage, AdvanTech subfloor adhesive delivers a powerful panel-to-joist connection with a fast, easy application even on wet, frozen wood.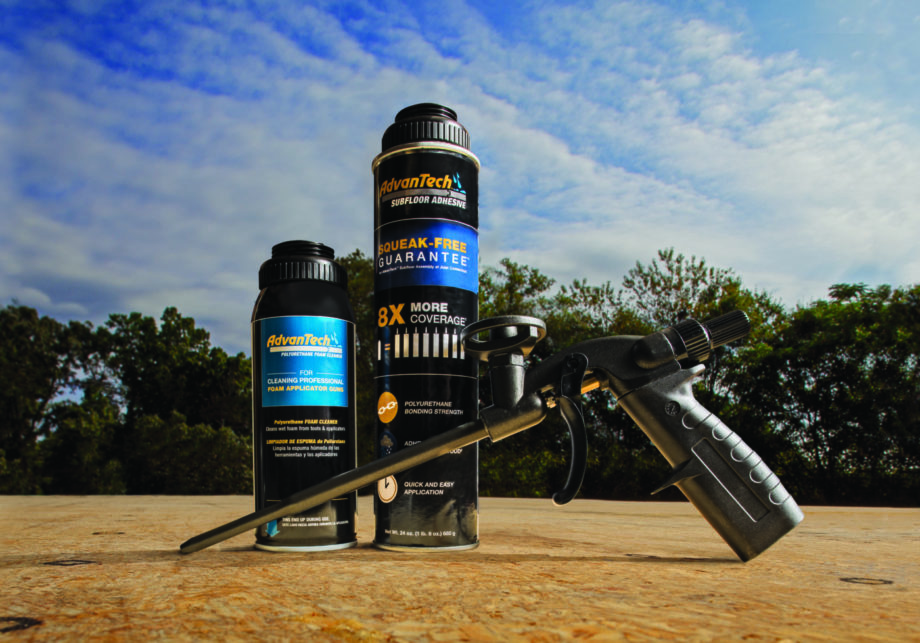 8X More Coverage – One 24 oz. can yields 400 linear feet, which means you get advanced strength with less product for a cost-effective, speedy application.

Squeak-Free Guarantee – Together, AdvanTech subfloor panels and AdvanTech subfloor adhesive give you a bond so strong, it's backed by the industry's only Squeak-Free Guarantee.
Polyurethane Bonding System – A heavy-duty polyurethane formula helps create a solid, firmly bonded surface that consistently performs two to five times above ASTM requirements.
Adheres to Wet and Frozen Wood – Formulated to adhere to wet and frozen structural subfloor panels and joists, this moisture-curing poly adhesive is the ideal solution for not so ideal weather conditions.
Quick and Easy Application – Install faster with the speed and ease of the gun-applied foam that quickly collapses into an aggressive polyurethane gel adhesive.
Apply Between 20°F and 105°F – No matter what region or season you're building in, AdvanTech subfloor adhesive maximizes adhesion to keep subflooring stiff and quiet.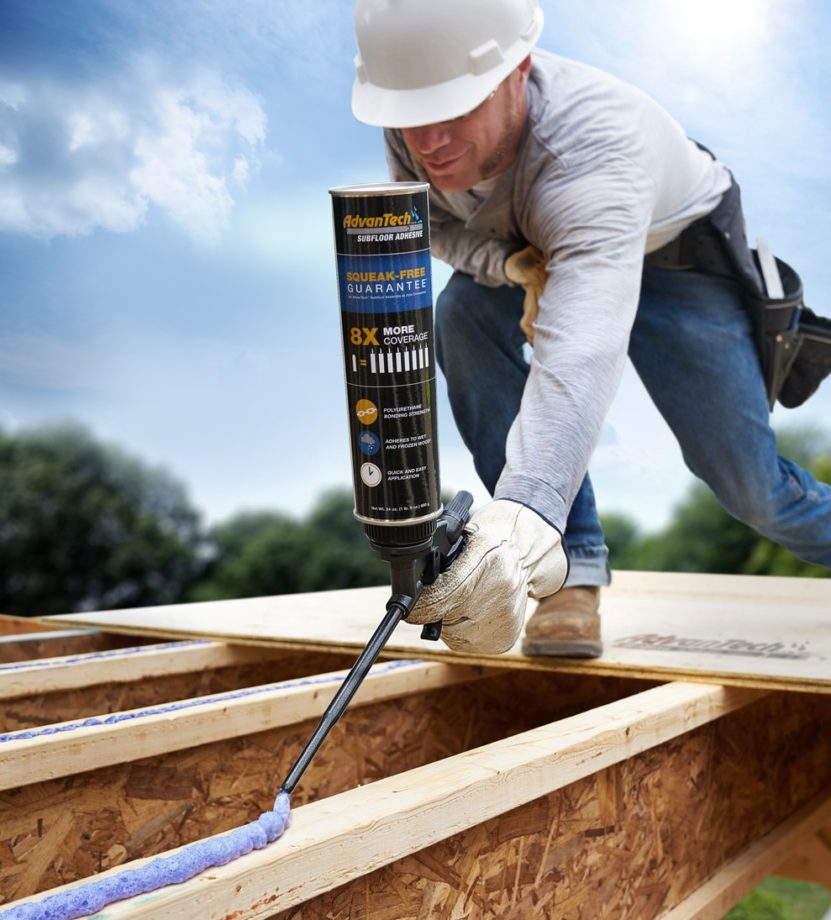 If you are interested in using AdvanTech subfloor adhesive or any Huber Engineered Wood Products (AdvanTech flooring or Zip System Roof & Walls) in an upcoming project, please feel free to give us a call at (201) 652-1000 or fill out the Contact Us Form and one of our sales representatives will follow up with you right away. Be sure to add "Huber Engineered Wood Products" in the comments/questions box. We look forward to working with you on your next project.