Kuiken Brothers is a stocking retailer of AdvanTech flooring panels. With a 500-day no-sand guarantee, this is certainly a product worth considering. Check out this video for some of the highlights.
Build with AdvanTech flooring for award-winning performance you can rely on. Specifically engineered to combine industry-leading strength, superior moisture resistance and installation ease, AdvanTech flooring is a great choice for a quiet, stiff floor.
Total performance in one panel:
High density engineered wood for industry leading strength and stiffness
Advanced moisture resistant resin technology applied through the panel
Superb fastener-holding power helps keep floors flat and quiet
Patented fastening guide for easier installation
Precisely milled and extremely durable tongue and groove profile for easy installation
Ranked #1 in quality every year for more than a decade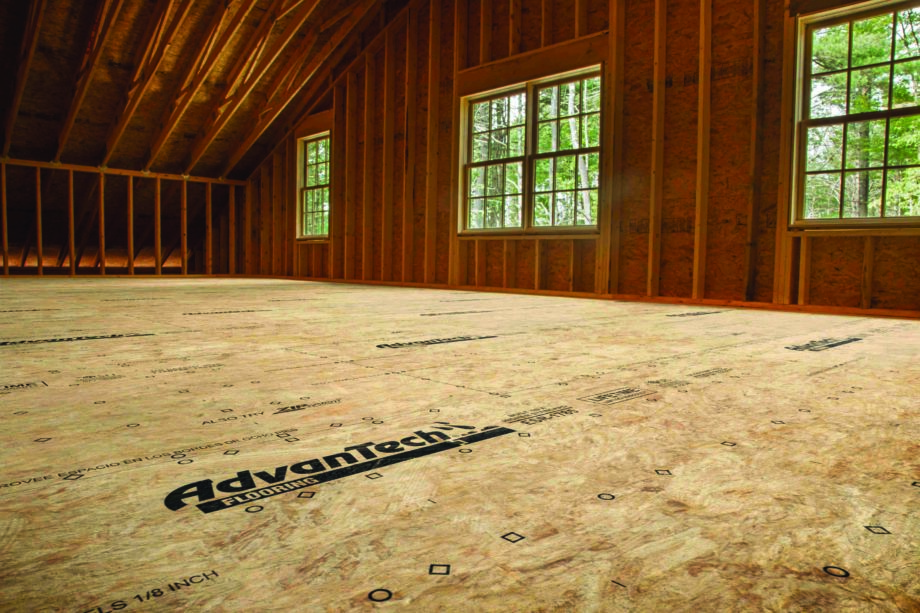 With an industry-leading warranty and unmatched 500-day no-sanding guarantee, AdvanTech flooring is the flooring panel that more builders trust. It's engineered for superior strength, moisture resistance and quality so you can build the quiet, stiff floor your homeowners demand. Build with the award-winning industry-leader and rest assured you'll get the most from your floors and everything you build on top of them.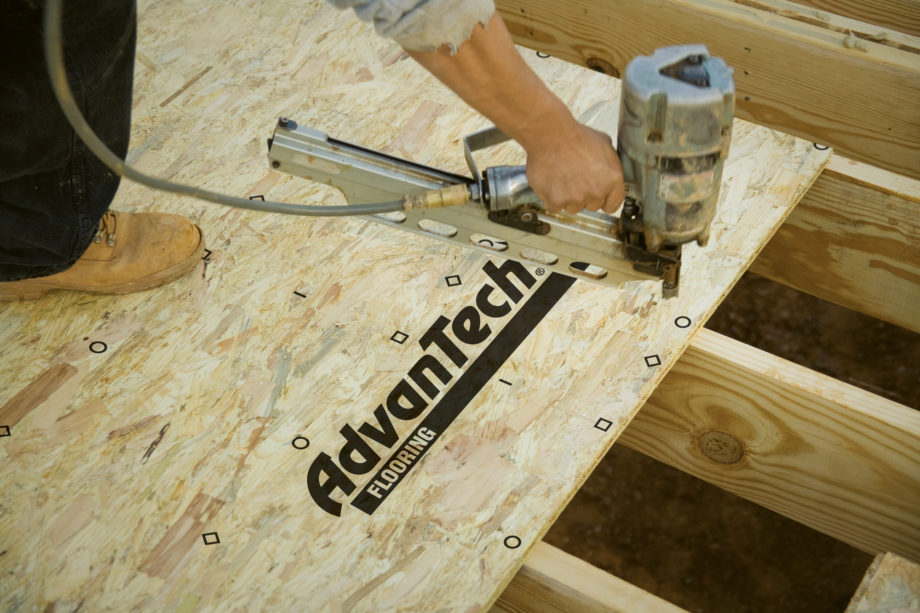 Consistent manufacturing, plus built-in fastening guides and a precisely engineered tongue and groove profile, helps ensure every panel of AdvanTech flooring installs quickly and easily.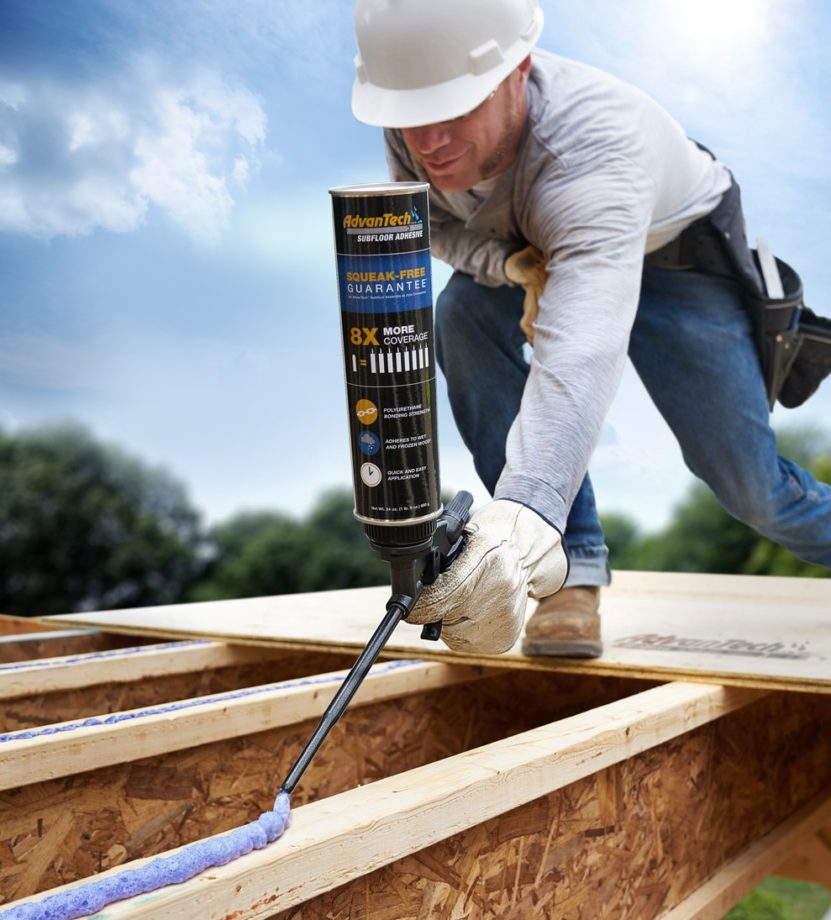 Make sure to grab a few cans of the AdvanTech Subfloor Adhesive with your panels. A 24oz can yields 400 linear feet of coverage and the special formula even allows you to install it on wet, even frozen joists, making this a huge time saver.
If you are interested in using AdvanTech subfloor panels or any Huber Engineered Wood products in an upcoming project, please feel free to give us a call at (201) 652-1000 or fill out the Contact Us Form and one of our sales representatives will follow up with you right away. Be sure to add "Huber Engineered Wood Products" in the comments/questions box. We look forward to working with you on your next project.