Check out these Bostitch finish nailers with Smart Point technology, providing precision and accuracy. The Smart Point™ nailers feature smaller noses (compared to current BOSTITCH nailers) and eliminate the need to compress the contact trip to actuate the tools, reducing work surface damage and the risk of pushing the material out of position.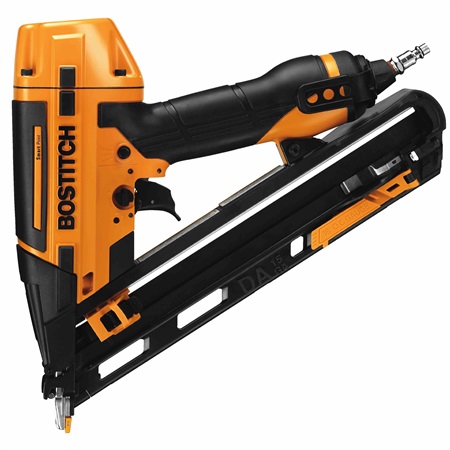 Options include 18GA Brad Nailer Kit, 16GA Finish Nailer Kit, 15GA "FN" and "DA" Style Angle Finish Nailer Kits.
If you are interested in learning more about the Bostitch finish nailers featuring Smart Point technology, make sure to join us at our LIVE Product Expo in Mahwah, NJ on Thursday November 3rd at the Sheraton Crossroad Hotel – 1 International Boulevard, Mahwah, NJ. We'll have Bostitch representatives on-hand to let you test these products and discuss all of the features and benefits. If you've never attended one of our Product Expo events before, here is a quick highlight video:
Kuiken Brothers LIVE Product Expo is a complimentary event which is open to building professionals (builders, remodelers, architects, designers and their staff). We strongly encourage apprentice & next generation tradesmen attend this event as we offer free continuing education seminars, feature new products, best installation practices and, of course, free food and beverages throughout the day. The only requirement is that you and your crew register in advance. Just click on the link below! We look forward to seeing you then!