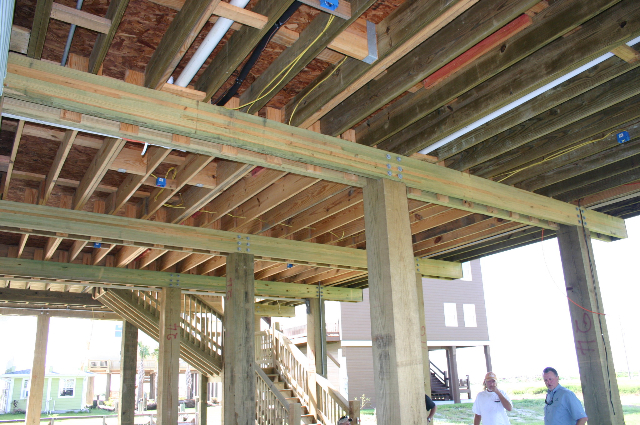 Power Preserved GluLams from Anthony Forest Products has been a name to trust in the glued laminated timber business for over 45 years. With the shortage of high quality, high strength, solid southern pine treated timber, Anthony now offers Power Preserved GluLam Beams, which have been pressure treated with Hoover Cop-Guard (PCF) or .02 pounds per cubic foot retention levels suitable for above ground uses respectively. Power preserved GluLam products will resist fungal decay and wood-destorying insect attacks and are covered by a 25 year warranty by Hoover.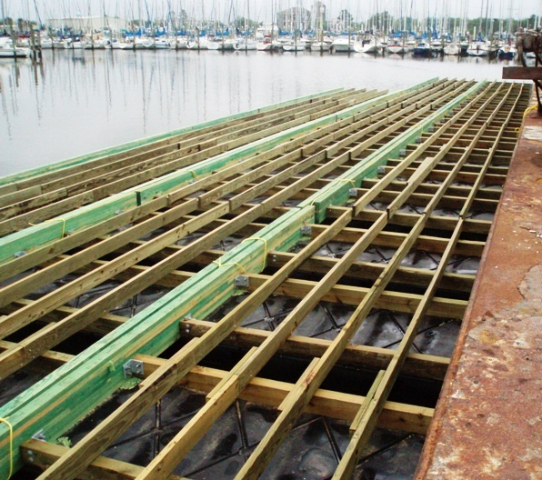 Applications:
Decks, patios, trellises, pergolas and covered park shelters
Raised Floor Construction
Spans longer distances requiring fewer columns for less obstructed views, turning outdoor space under your deck into an outdoor living area
Power Preserved Column for raised floor coastal construction
Light commercial and bridge construction
FEATURES
2400Fb – 1.8E – 300F, SYP glulam industrial grade
High strength allows for reduction in size of columns or quantities of pilings and piers.
Two separate warranties for your protection
Balanced lay-up and zero camber
No top or bottom
As environmentally safe as untreated wood
Above ground use for beams (AWPA use categories UC3B) and ground contact for the columns (AWPA use categories UC4A, UC4B and UC4C)
For PPG Beams sizes not listed, please call Anthony Forest
FASTENERS
Non-Corrosive fasteners may be used with PPG in protected areas.
Corrosion resistant fasteners are required if a connection is made to other waterborne copper treated wood or if PPG members are located in the severe deterioration
zone (see page 7).
Local building code requirements will always supersede above restrictions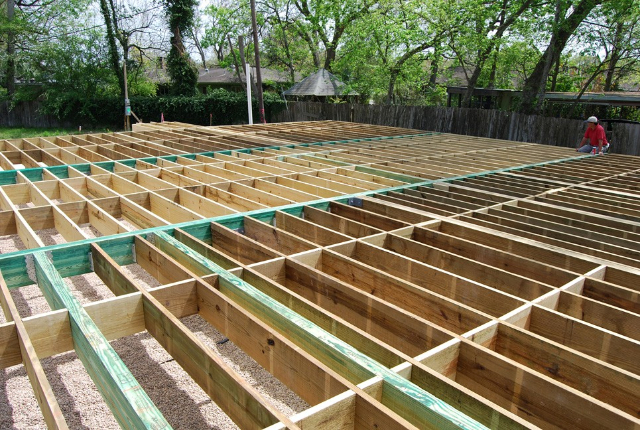 For the past few decades Kuiken Brothers has been shipping material to projects along the Jersey Shore, and in all five boroughs of New York City. Now, with 9 locations and a fleet of over 80 vehicles, our ability to serve you in territories further than we may have previously considered has become even easier than before. If you are traveling further to work on projects impacted by Hurricane Sandy, please make sure to give us a call to see how we can continue to supply your needs.
If you would like more information on Anthony Power Preserved Glulam and Columns, please give us a call, or fill out the Kuiken Brothers Contact Us Form and a representative will follow up with you right away.