ROCKWOOL insulation products provide a number of sustainable solutions best-suited for your mid-rise wood frame building project. Building performance must be considered in combination with requirements such as fire safety, structural systems, acoustics and energy efficiency. They are dedicated to not only providing high performance solutions through their extensive product offering but providing the knowledge and tools needed to determine an optimal design solution and maximize your building goals.
Evolving building codes now allow for taller wood frame buildings. This introduction discusses why these changes have taken place and what is expected in the future. It provides an overview of the different types of wood frame constructions and the various issues that arise with these projects including environmental impacts as well as solutions and high level strategies to consider.
Download Rockwool's Midrise Wood Frame Construction Solutions Guide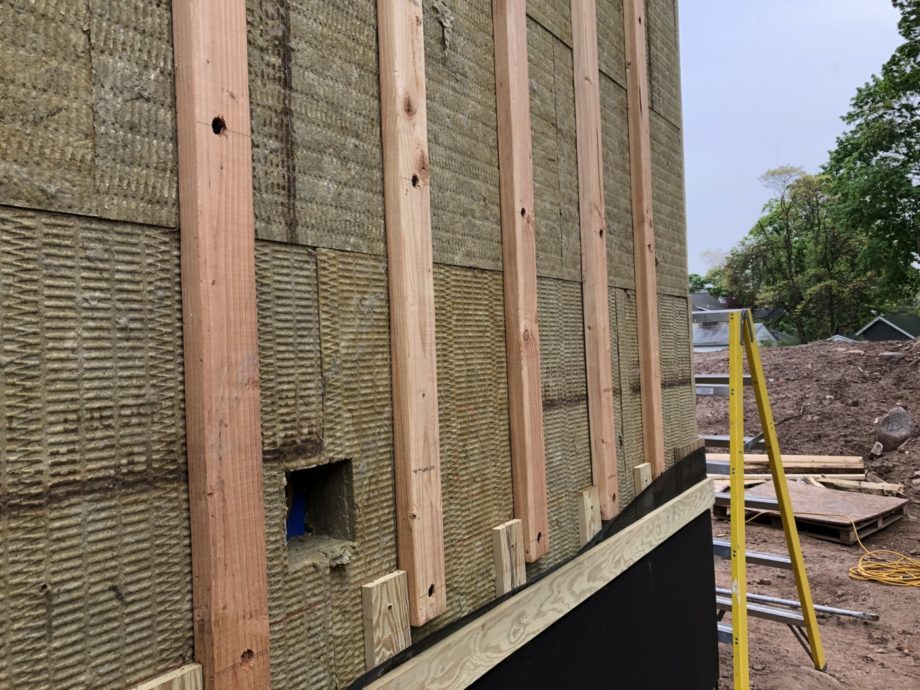 Rockwool ComfortBoard 80 is now in-stock at Kuiken Brothers locations in NJ & NY. Comfortboard 80 is a rigid stone wool continuous insulation sheathing board that is non-combustible, water repellent, fire resistant and sound absorbent.
This product is specifically engineered as exterior non-structural insulation sheathing for high performance residential wall systems.
Can be easily cut with a breadknife
Non-combustible with a melting point of approximately 1177°C (2150°F)
Excellent sound absorbency
Vapor Permeable
Does not rot or promote growth of fungi or mildew
Low moisture absorption
Chemically inert; non-corrosive
Water repellent
CFC and HCFC-free, product and process
Made from natural & recycled materials
ROCKWOOL can contribute to earning LEED® points
Kuiken Brothers now has 9 locations in New Jersey & New York. We offer an extensive inventory of building materials to complete a range of projects and a fleet of over 85 vehicles including 4, 6 and 8 story boom and moffett forklift mounted vehicles for jobsite delivery efficiency, ensuring you and your crew spend time installing, not unloading our trucks.
If you would like more information on ROCKWOOL Comfortboard 80 rigid mineral wool insulation sheathing board, please feel free to give us a call (201) 652-1000, or complete the Contact Us Form and a Kuiken Brothers representative will follow up with you right away. We look forward to learning more about your project and how we can assist.