When we delivered a huge order of shiplap and Modern Craftsman Moulding profiles to a custom home in Upper Saddle River, NJ for Kris Kurnat of the Kurnat Woodworking, we never could have imagined the spectacular results that were about to ensue. Combine the trim with pre-finished black windows and doors from Andersen Windows & Doors and we're talking next level.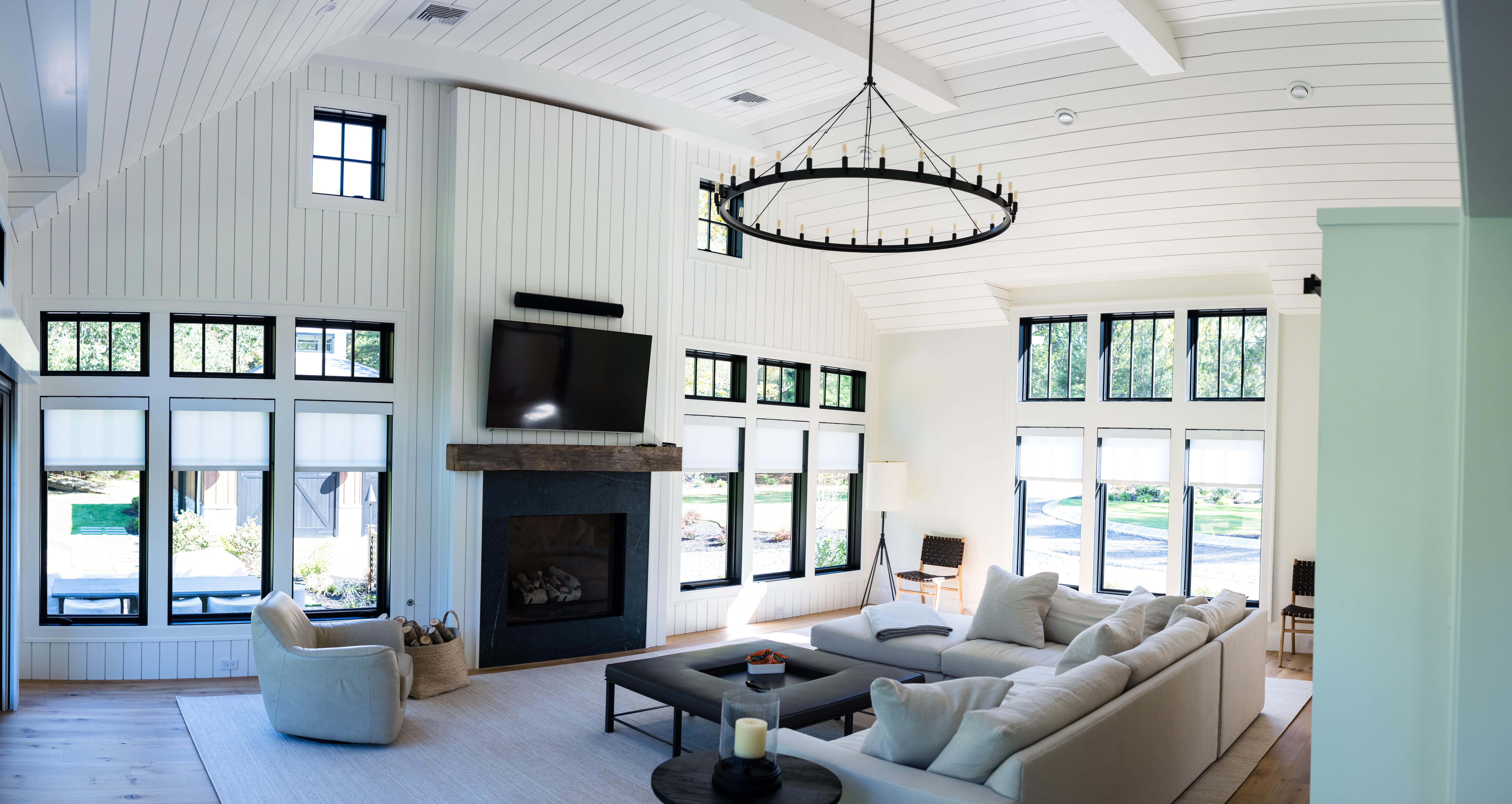 One of shiplap's greatest qualities is making a space feel light and airy, and this living room does just that. Kuiken Brothers Shiplap is a major focal point of this space, making it feel open while highlighting the dimensions of the room. Shiplap is typically installed horizontally, but it can also be installed vertically. This living room has a mix of both vertical and horizontal shiplap making the room appear larger, delivering a timeless look.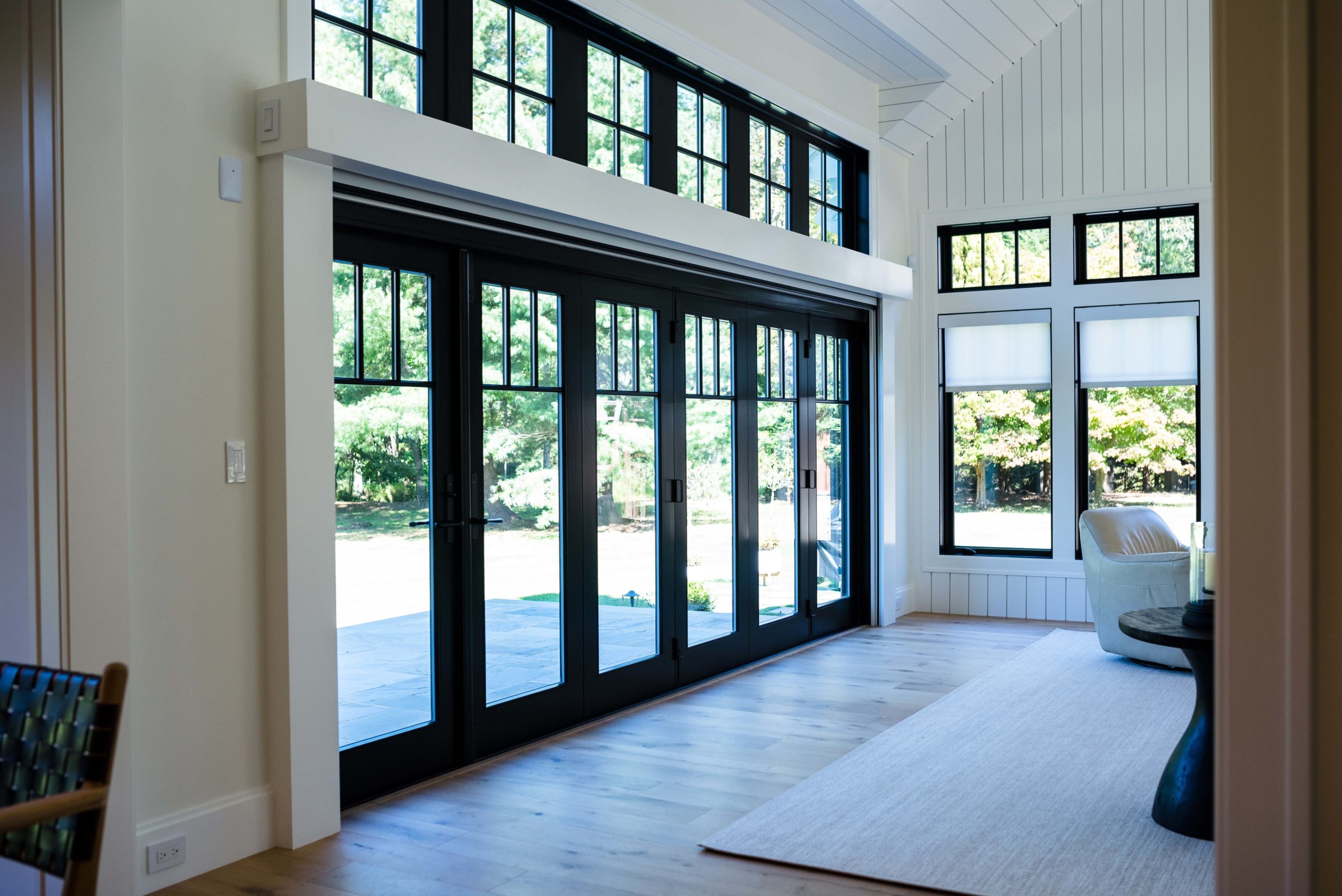 The wood panels add visual character, texture, and charm to the home. Not to mention the perfect touch of an Andersen A-Series Gliding Patio Door & Transom supplied by Kuiken Brothers that suits the size of this living room perfectly.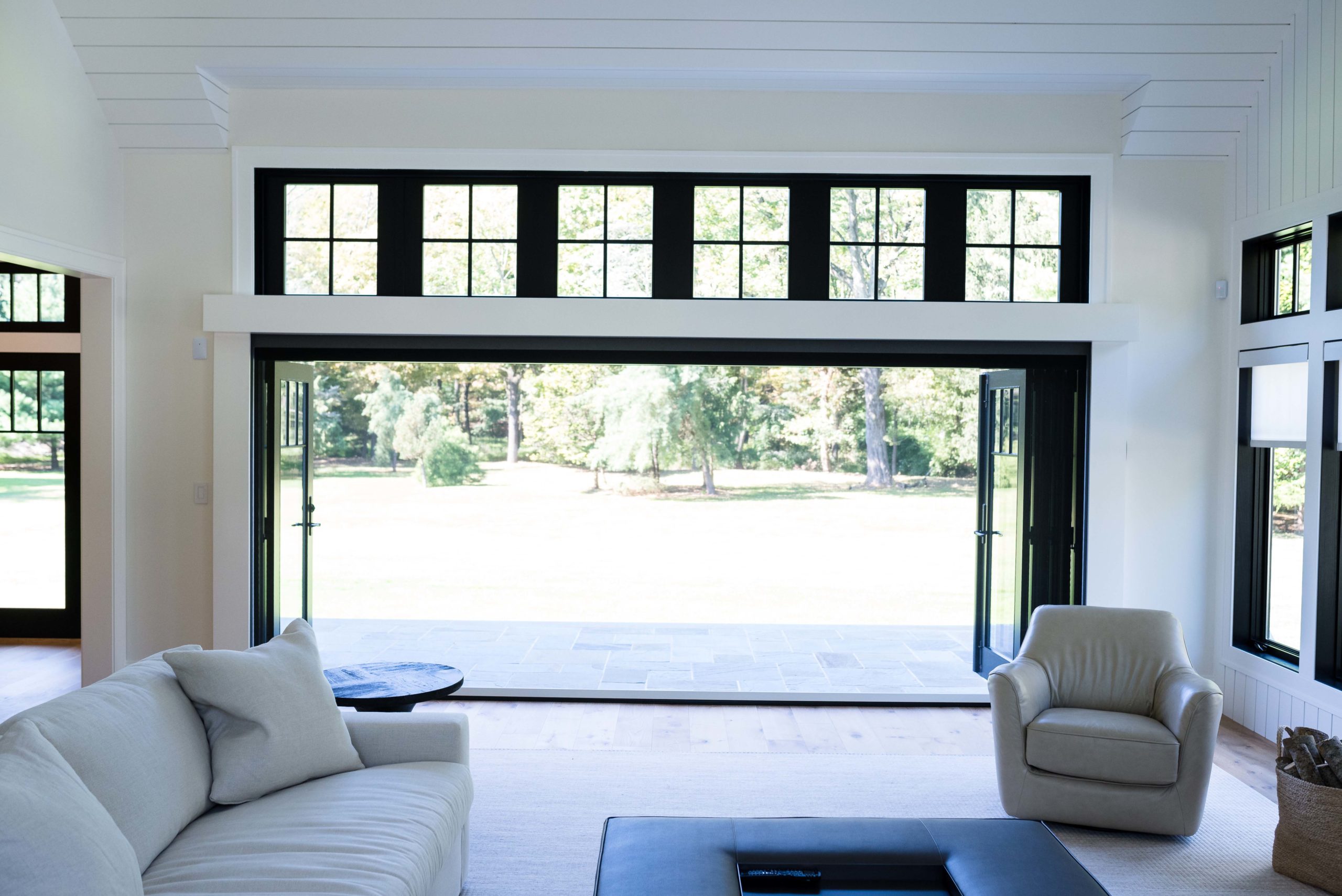 This door has a wide panel designed to glide horizontally with one operating panel and one stationary panel. Unlike the typical door styles, gliding doors don't require a lot of space to open, they simply disappear providing a great design for entertaining guests.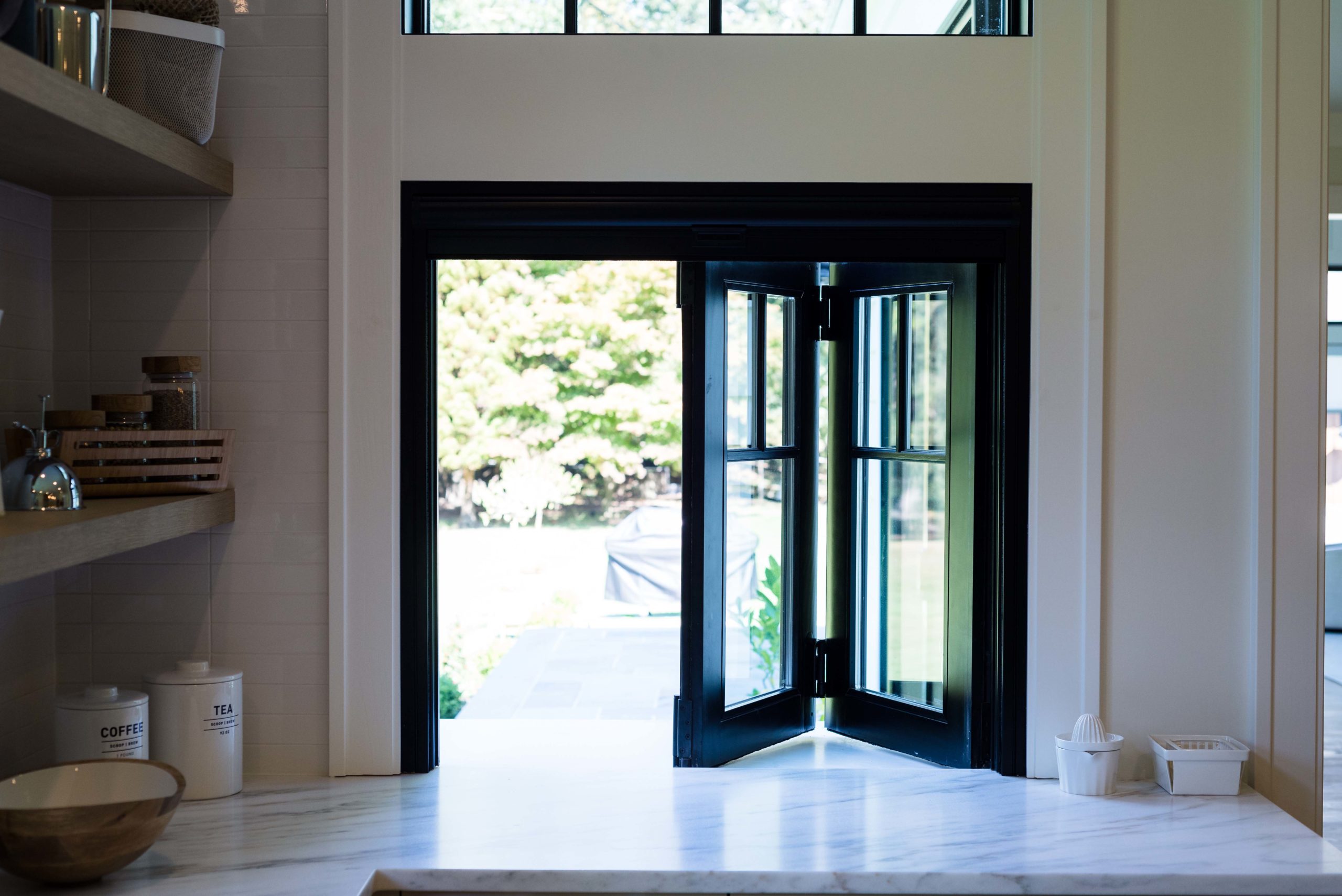 In the kitchen, leading to the outdoor patio a folding pass-through window was added which easily folds to the side and out of sight. This design allows the homeowners to entertain easily by serving food and drinks from the kitchen without having to step a foot outside of it.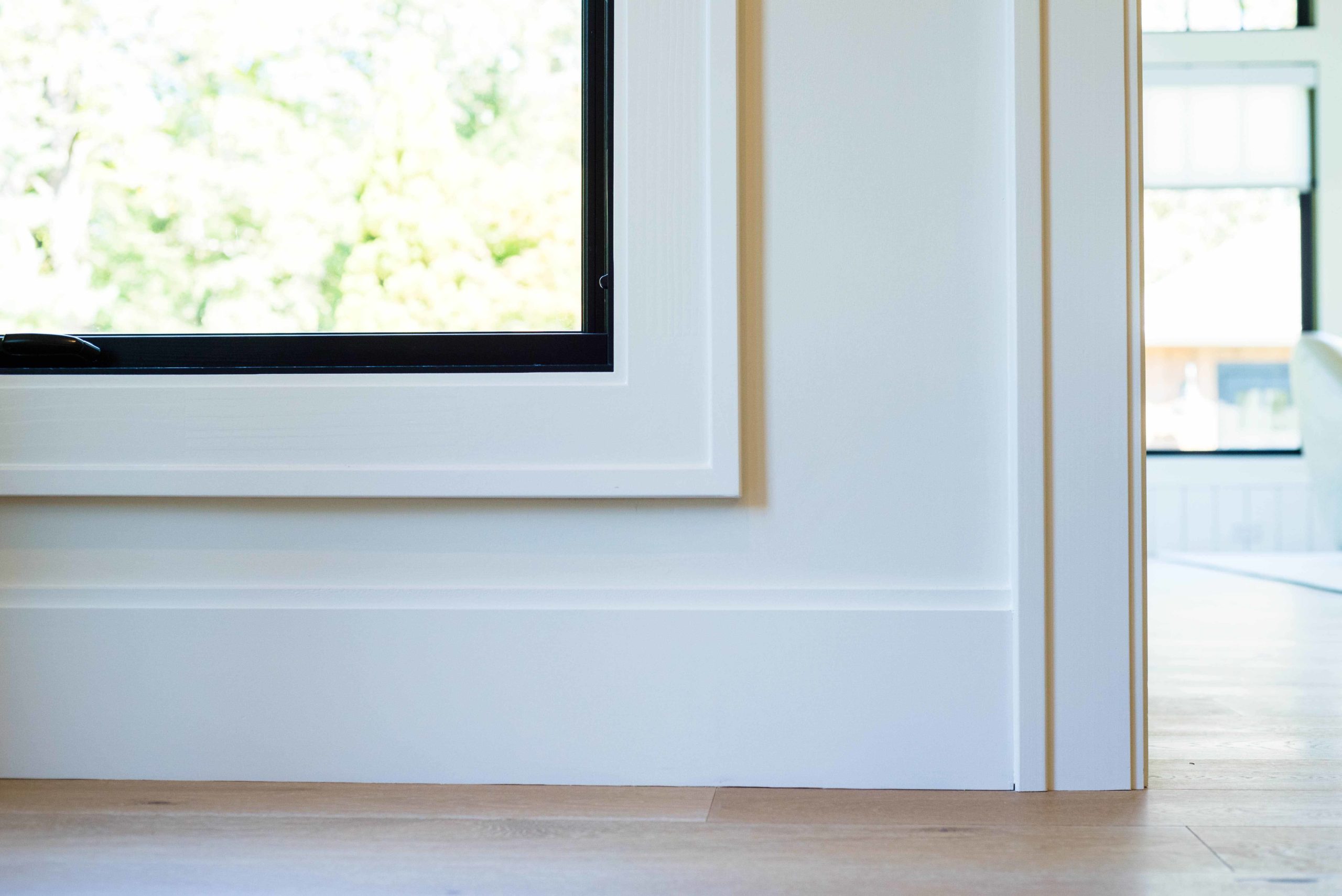 Traditional tongue & groove shiplap creates a nice decorative effect, with unique detailing and shadowing. By keeping the theme, they successfully extended the shiplap beyond the walls and ceilings of the living room, using the KB915 as a base moulding. The window and door casing is a combination of the KB710 extension jamb and KB450 corner guard which was ripped to accept the 11/16″ thick KB710.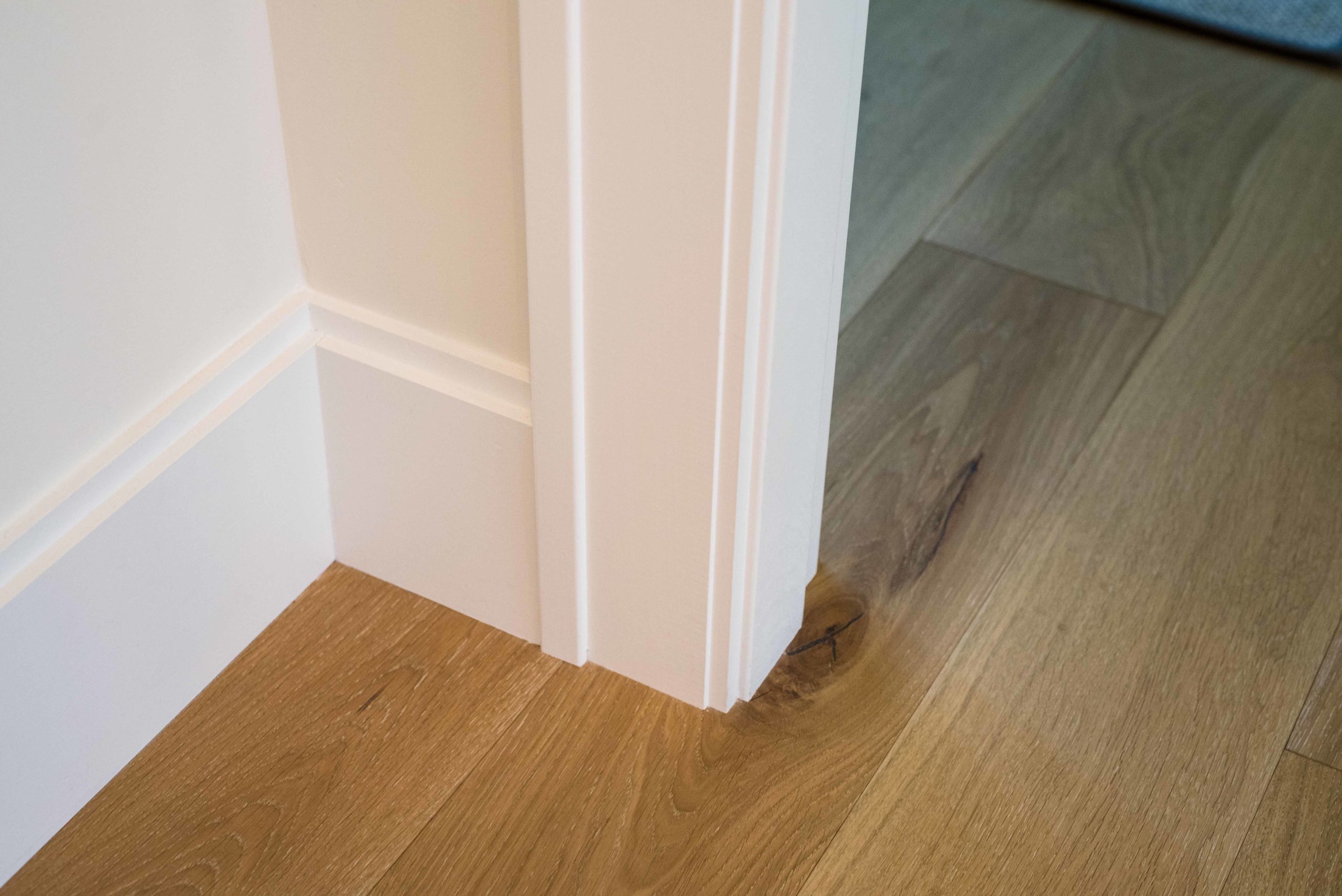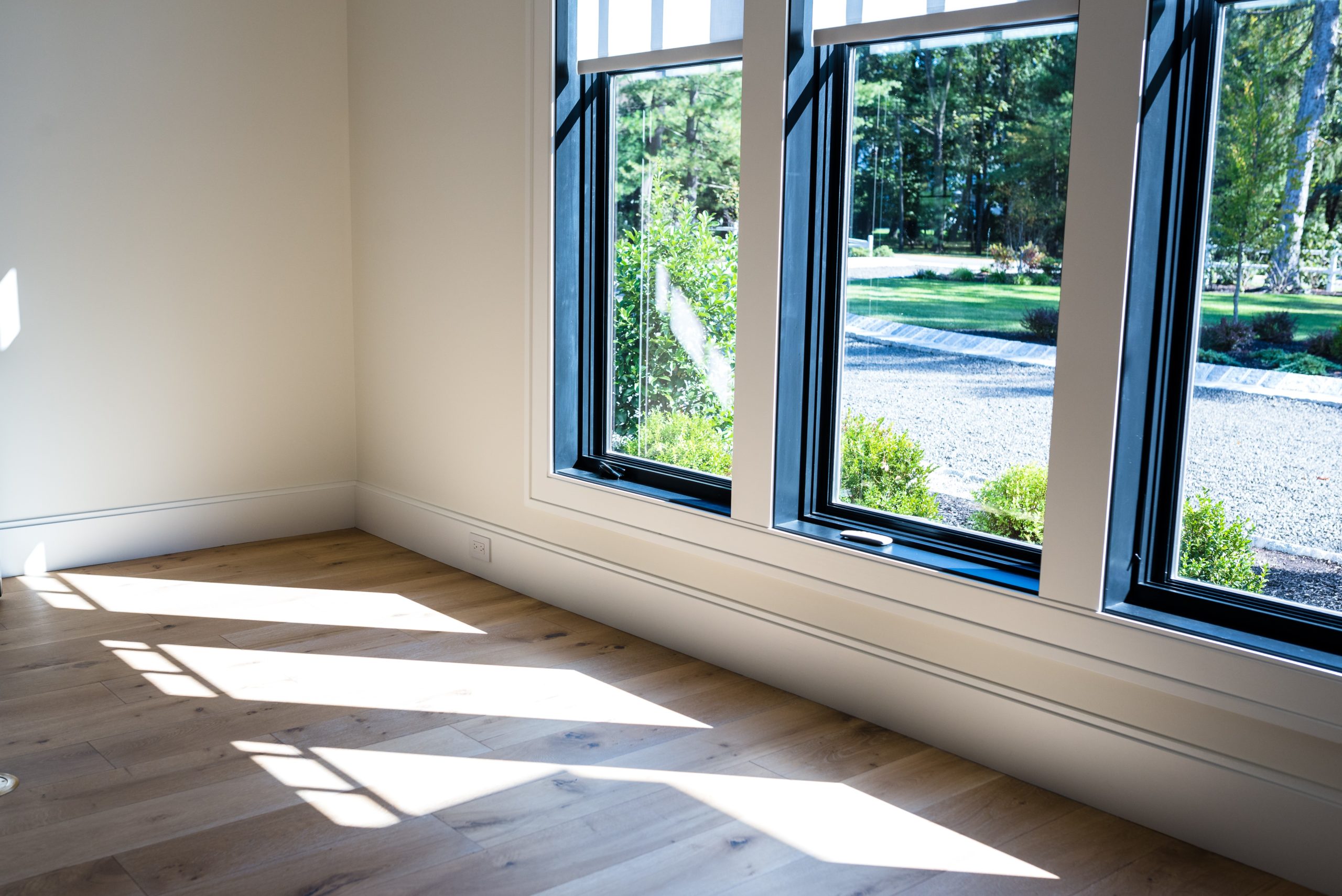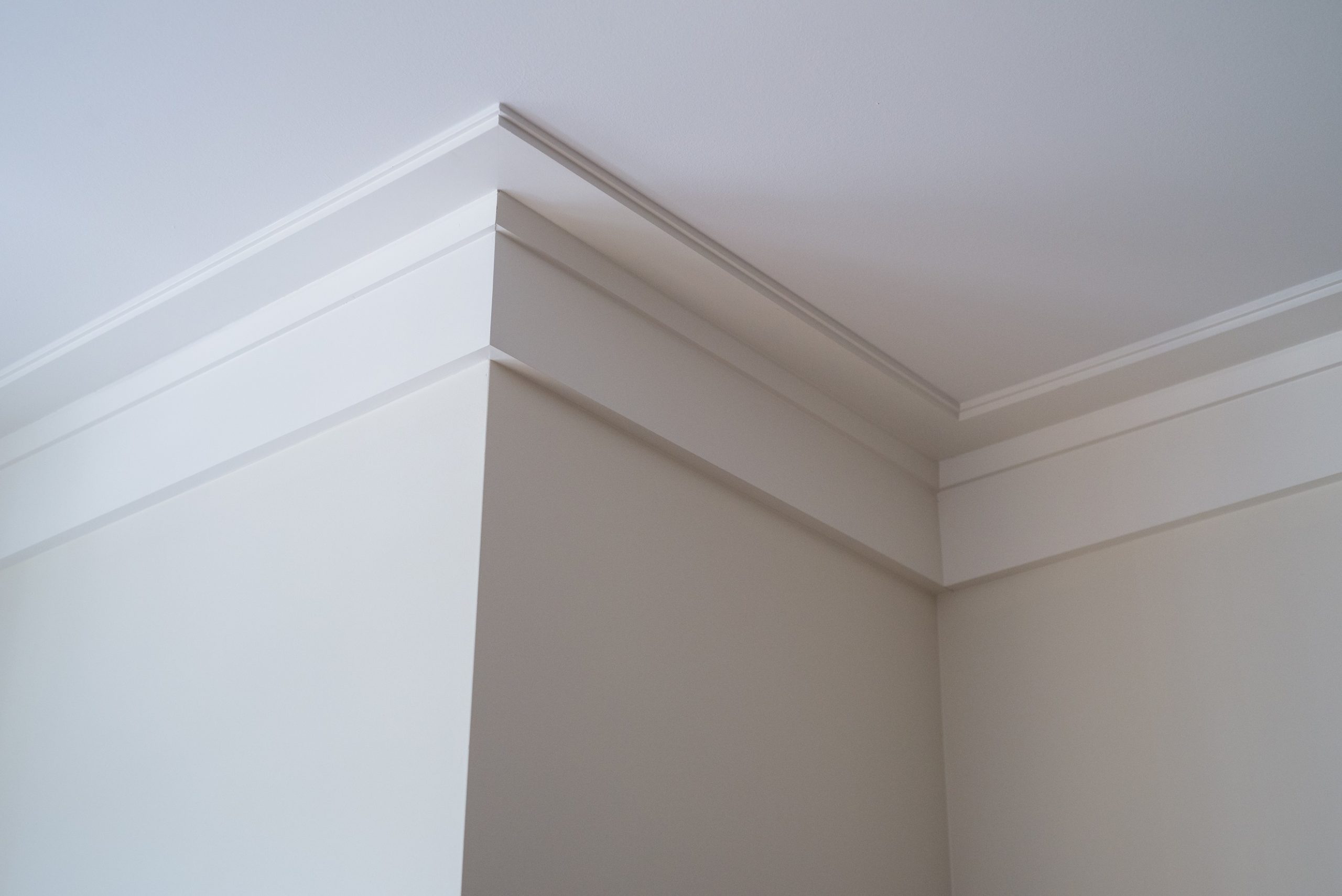 The custom crown build-up features three profiles from Kuiken Brothers stock moulding collection. From the ceiling down – KB710 extension jamb the KB293 shoe moulding acts as the crown component and a simple 1x flat stock is installed on the wall. The clean lines of the crown moulding reflect the floor to ceiling found in the public spaces throughout the rest of the home.