Yes, it is true that the adoption of the IRC 2012 and 2015 building codes in NJ (effective March 21, 2016) will impact how you install engineered wood I-Joists in order to increase fire protection. We're here to let you know there are prescriptive methods for you to use so that you can continue to utilize Boise Cascade engineered wood AJS & BCI-joists floor systems for all of the reasons that you chose them over 2×10 dimensional lumber in the first place (longer spans, consistent quality, easier to work with, etc).

Here is a quick summary from the ICC in reference to 2015 IRC Section R302.13 code
Fire protection of floors first appeared in Section R501.3 of the 2012 IRC. The provisions call for installation of ½-inch gypsum board, 5/8-inch wood structural panel, or other approved material on the underside of floor assemblies of buildings constructed under the IRC. The application of gypsum wallboard or other approved material intends to provide some protection to the floor system against the effects of fire and delay collapse of the floor. This provision primarily is aimed at light-frame construction consisting of I-joists, manufactured floor trusses, cold-formed steel framing, and other materials and manufactured products considered most susceptible to collapse in a fire.
Click Here to Read the Full Report
ONE MORE THING … If you are already planning on finishing your basement, it is highly likely that you are already in compliance. The code changes will impact customers that were planning on leaving their I-joists exposed.
Below are at least 5 APA Approved Construction Methods which can be used in combination with Boise Cascade Engineered Wood I-Joists to be in compliance.
1. Boise Cascade BCI & AJS I-Joists + Gypsum Drywall Ceilings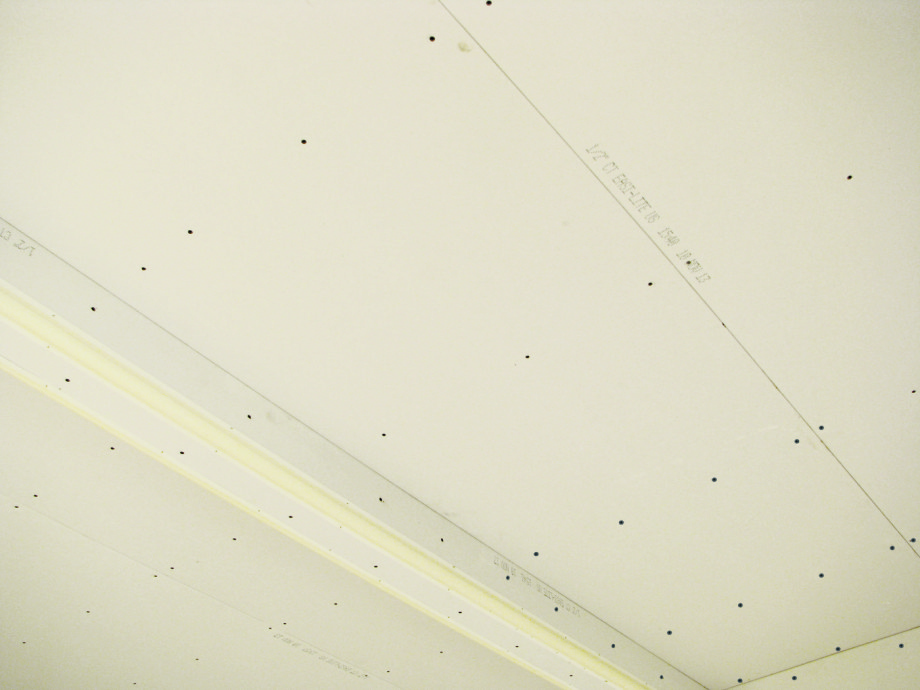 Gypsum drywall ceilings nailed to AJS or BCI joists provide about 3x longer fire resistance than 2×10 dimension lumber joists not covered by gypsum. View Kuiken Brothers drywall stock chart.
2. Boise Cascade BCI & AJS I-Joists + Drop-In-Drywall Fire Protection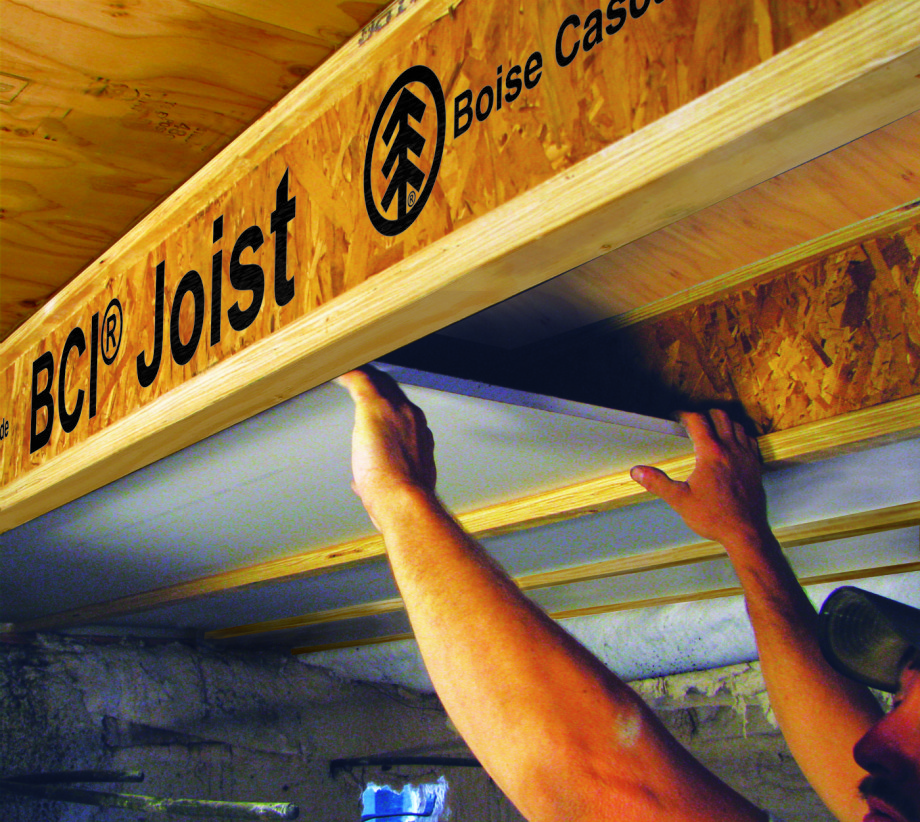 Drop-In-Drywall Fire Protection with easy access to plumbing, heating and electrical. Use 1/2″ gypsum – quick and easy to install with no nailing or screwing. View Kuiken Brothers drywall stock chart.
3. Boise Cascade BCI & AJS I-Joists + Mineral Wool Insulation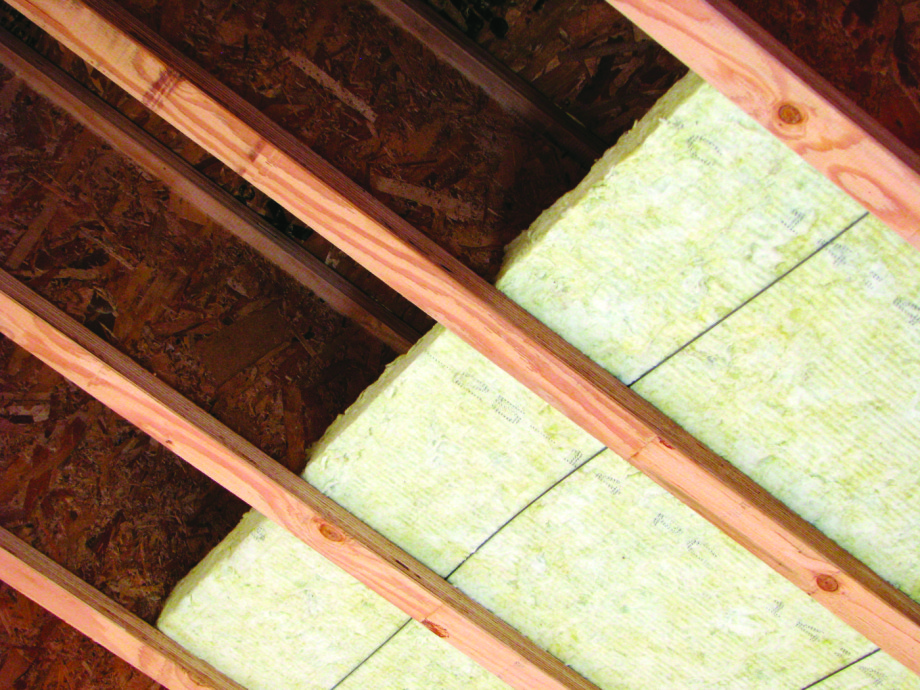 Roxul Mineral Wool Insulation has been in use for decades and installs easily by quickly dropping batts into place between AJS or BCI 5000 and larger series, no stapling or nailing.  View Kuiken Brothers stock Roxul Mineral Wool list.
4. Boise Cascade BCI & AJS I-Joists + Partial Sprinkler System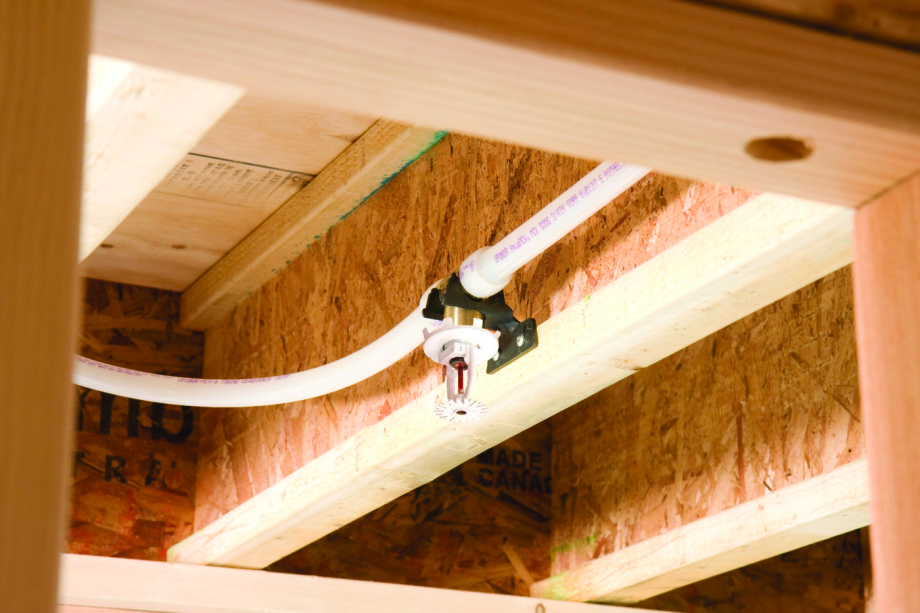 Partial Sprinkler System installed with AJS or BCI joists is part of residential cold water system protecting certain zones of the home. (Kuiken Brothers does not supply plumbing/sprinkler fixtures or systems).
5. Boise Cascade Fire Membrane Joist (AJS 24 FMJ) One-Step Fire Solution

Kuiken Brothers is pleased to offer a fire solution for basements from Boise Cascade. Now more than just a quiet, high performance floor, families can benefit from the safety of the AJS 24 FMJ Fire Membrane Joist.
Feature
Benefits
MET ICC-ES ACCEPTANCE CRITERIA
Met ICC-ES acceptance criteria for fire protection of residential floors. Code approved through ICC-ES ESR 1144. AJS® 24 FMJ has passed the E119 fire test as required to establish equivalency to dimension lumber joists.
CONSTRUCTION FRIENDLY

AJS® 24 FMJ arrives at the jobsite ready to be installed.
No Specific top and bottom orientation to help assure correct framing every time.
Web holes may be cut the same as with non-protected joists.
Non-corrosive to fasteners.
Has met stringent durability standards required by the building code.
2×4 flange means longer, stronger spans; wider nailing surface.
We know that the benefits of Boise Cascade Engineered Wood Products are significant as they help reduce callbacks by eliminating squeaks and vibration. They are readily available at Kuiken Brothers locations in NJ & NY (view our Boise Cascade EWP stock list) and easy to install, especially for long spans, including continuous spans over intermediate supports. Plus, builders have many options when it comes to constructing code-compliant I-joist floor assemblies. With the addition of the approved assembly options above, we are certain that you will be able to continue using these products without disruption. For additional information, view this article on I-Joist Fire Assemblies posted on the APA – The Engineered Wood Association's website feature document downloads and a 26 minute video webinar.
If you have any questions regarding Boise Cascade Engineered Wood Products for an upcoming residential or commercial project, please feel free to give us a call (201) 652-1000, or complete the Contact Us Form and one of our associates will follow up with you right away.