SmartVent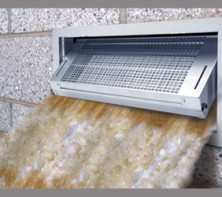 These vents are used for a home with a crawlspace or any enclosed area that desires natural air ventilation and flood protection. For flood protection, the vent door is latched closed until it comes in contact with flood water. Entering flood water lifts the patented internal floats which unlatch and allow the door to rotate open. This allows the flood water to automatically enter and exit through the frame opening, relieving the pressure from the foundation walls. Certified flood debris clearance is demonstrated with a 3" diameter opening when the flood door is activated.
AIR-MATE Snap Vent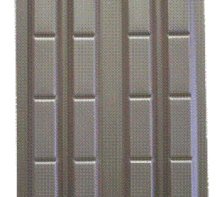 Environmentally friendly, AIR-MATE Vents are made from extruded polystyrene with recycled content. Using AIR-MATE Vents can help to reduce heat buildup in the warmer months as well as increase the efficiency of your attic insulation during the cold months. The improved airflow in your attic will help to prevent ice dams from forming and forcing moisture under shingles.
Sill Sealer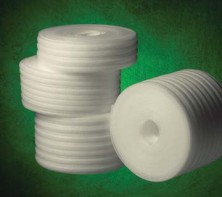 Sill seal is ribbed polyethylene foam used to seal the gap between the sill plate and the foundation. Lightweight and resilient, it is easy to cut to length and installs without tools. The ribs effectively seal out air currents, moisture and insects, leaving you worry free to enjoy your home. Sill seal is available in 3/16" by 50 foot long rolls in widths of 3 ½", 5 ½" and 7 ½".