DOW Blue Styrofoam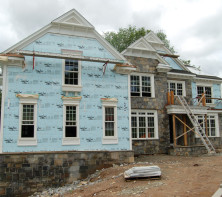 Styrofoam Brand Rigid Foam Insulation from Dow is highly valued for a wide range of applications from insulating buildings and geotechnical installations to enhancing thermal efficiency of panel and composite materials.
DOW Tuff-R Insulation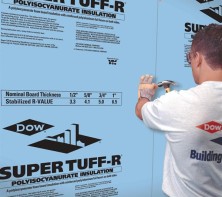 Versatile DOW TUFF-R Insulation fits numerous residential insulation and sheathing requirements and can be applied to a variety of substrates. It features a high-performance polyisocyanurate foam core with reflective foil facers on both sides (one side reinforced).
Poly-Panel/ Siding Backer Insulation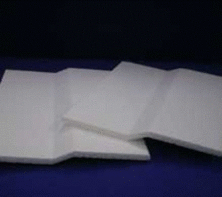 Polystyrene is completely inert. It has no food value, so it will not attract insects or rodents. It will not support bacteria or fungi that can cause mildew or rot. It is also much lighter than wood fiber backer, which can weight up to 60 pounds per square compared to approximately 4 lbs. per square .  Wood fiber backerboard can delaminate, flake, dust, or settle polystyrene backerboard will always remain stable. As an added benefit, it is clean and easy to work with.