Kuiken Brothers Commercial Building Materials location in Garfield, NJ is now stocking National Gypsum's ProForm BRAND Lite Ready Mix Joint Compound with Dust-Tech.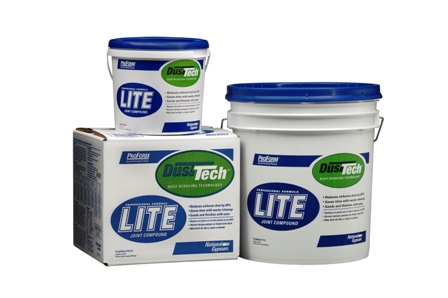 Dust-Tech is a ready mix joint compound specifically formulated to reduce airborne dust while sanding. A lightweight all-purpose compound that offers the same features and benefits as standard joint compound, but is 30% lighter, easier to sand and produces less mess when sanding. Excellent for all phases of drywall finishing, patch work and renovations.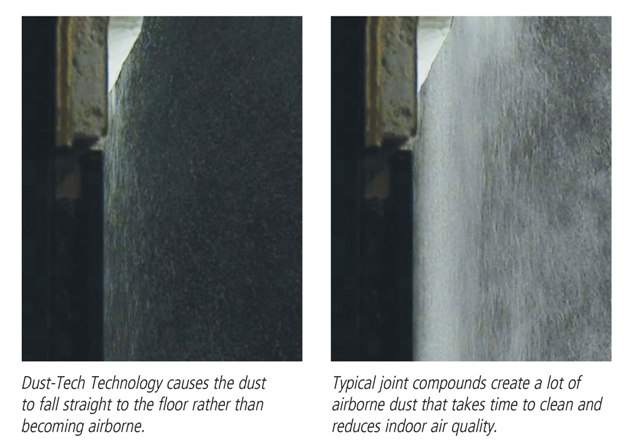 Features & Benefits
Reduces airborne dust by 60%
Lightweight
Reduces shrinkage by up to 20%
Easier pull – spreads easier
Sands without clogging sandpaper
Ready to use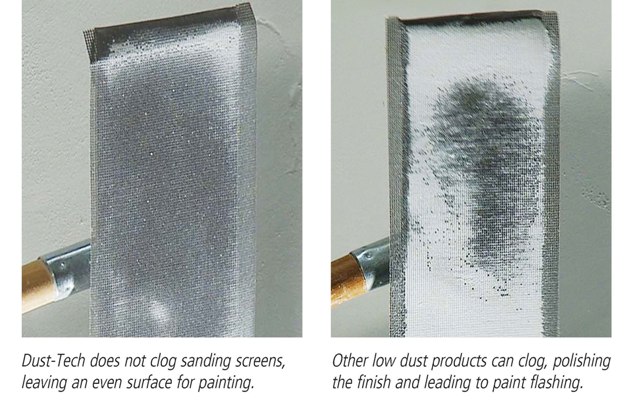 Applications
Finishing joints
Spotting fasteners
Finishing cornerbead
Taping
Greenguard Certified
The GREENGUARD Certification ProgramSM is an industry independent, third-party program that has been certifying products for low non-toxic emissions since 2001. To achieve GREENGUARD Indoor Air Quality certified status, ProForm Lite Ready Mix with Dust-Tech passed rigorous sample testing and review of the manufacturing processes to meet strict standards set by the GREENGUARD Environmental Institute (GEI)—a globally recognized leader in indoor air quality—to determine their impact on indoor air pollution.
Feel free to contact our Commercial Building Material experts for more infomration on National Gypsum's ProForm with Dust-Tech on your next project.We now have two great locations in Garfield and Succasunna for all of your commercial projects. You can give us a call, or simply fill out the Contact Us Form and we will follow up with you right away.