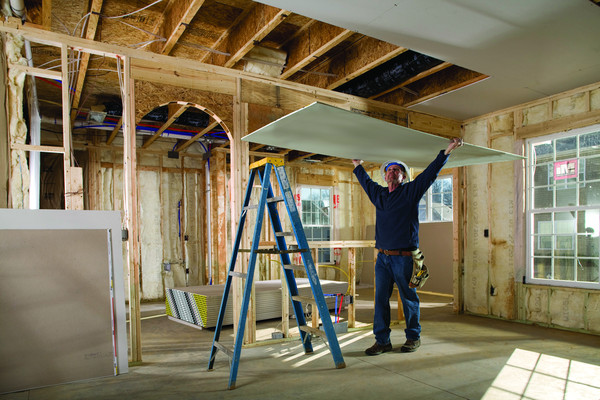 Kuiken Brothers features Gold Bond® BRAND High Strength LITE which is a specialty gypsum board that is formulated to be 25% lighter than original 1/2″ High Strength Gypsum Board. The result is a superior board that is lighter in weight, sag resistant and easier to handle.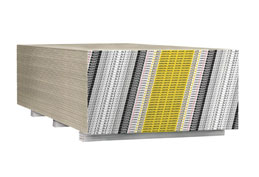 Basic Uses
High Strength LITE can be used for walls and ceilings in non-fire rated single layer construction where framing members are spaced up to 24″ o.c. Because it can be installed on both walls and ceilings, it eliminates the need for two different types of gypsum board on the job.
Advantages
25% lighter than original 1/2″ High Strength Gypsum Board.
Can be used on walls and ceilings.
Lighter weight results in easier handling.
Excellent working properties including improved score and snap, reduced dust and improved strength to weight ratio.
Excellent sag resistance. Test results show overall sag on tested assembly to be equivalent to 5/8″ Type X gypsum board.
GridMarX® guide marks are printed on the paper surface allowing the installer to quickly identify fastener lines for stud and joist framing. GridMarX also assist with quick identification of nail/screw patterns.
If you would like more information on National Gypsum's Gold Bond BRNAD Hight Strength LITE gypsum board, please feel free to visit our Garfield or Succasunna Commercial Building Material yards, give us a call, or fill out the Kuiken Brothers Contact Us Form and we will follow up with you right away.