Kuiken Brothers tongue and groove paneling/ beaded ceiling profiles are now being milled by WindsorONE, including our 8″ KB906.  These profiles provide you with a superior look for beaded ceilings, wall skinning or wainscot for both interior and exterior applications. These tongue and groove profiles are protected with a 30 year warranty. These precision milled 16′ tongue and groove boards will give you detail that is second to none. 6″ penny nails nailed along the finished edge and at angles along the groove will give you that nice crisp clean look.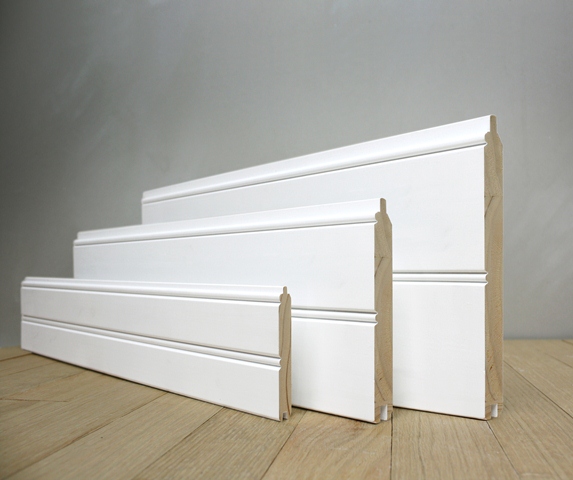 As you can see, the profiles below all create a unique wainscot look, from a more refined, classic look, to a more pronounced and bold statement. You can even mix and match the KB904 and KB906 profiles as the tongue and groove interlock, creating a unique and different look. Note the tongue and groove sizing on the KB908 does not match the other profiles and is not interchangeable.
Above, from left to right (KB908 (1/2″ x 4″), KB904 (1″ x 6″) and KB906 (1″ x 8″)
If you would like more information on Kuiken Brothers moulding profiles milled by WindsorOne, please feel free to give us a call or fill out the form below. We look forward to working with you on your next millwork project!