Did you miss Brent Hull at our LIVE Product Expo in November 3, 2022? If so, not to worry, we were fortunate that Brent had his film crew on-hand who recorded the 45 minute long seminar "Scale & Proportion with Brent Hull". What does proper scale and proportion actually mean? During this seminar, Brent used 3 different Greek Doric columns to showcase how to properly scale a moulding package in an 8′ ,9′ and 10′ room. Adjusting base, casing and cornice size will quickly do the trick! Make sure to watch the complete video, and when you're ready to start installing a next level trim package like the master craftsmen of 200 years ago, make sure to check out our Classical Moulding Collection – full details below.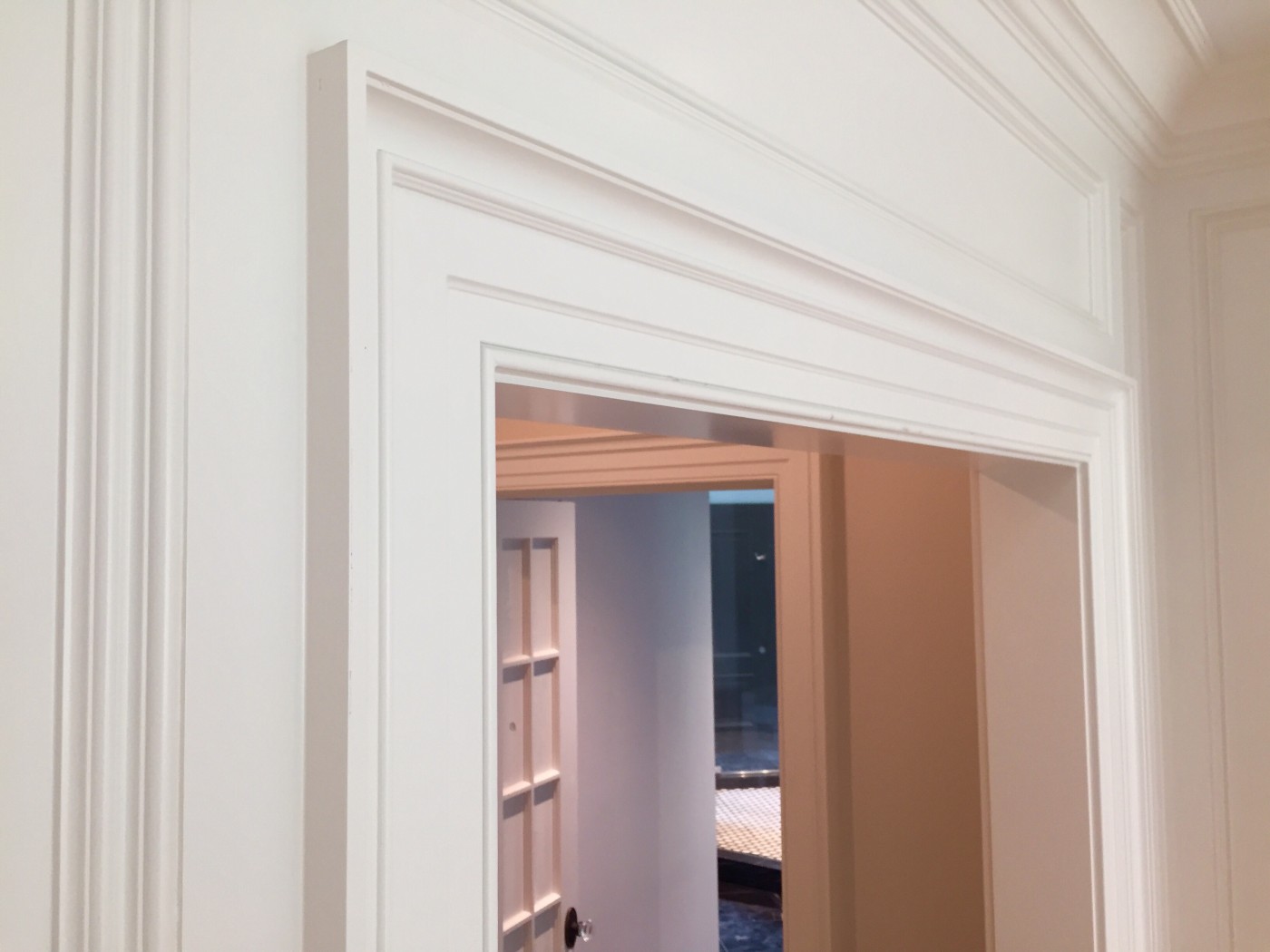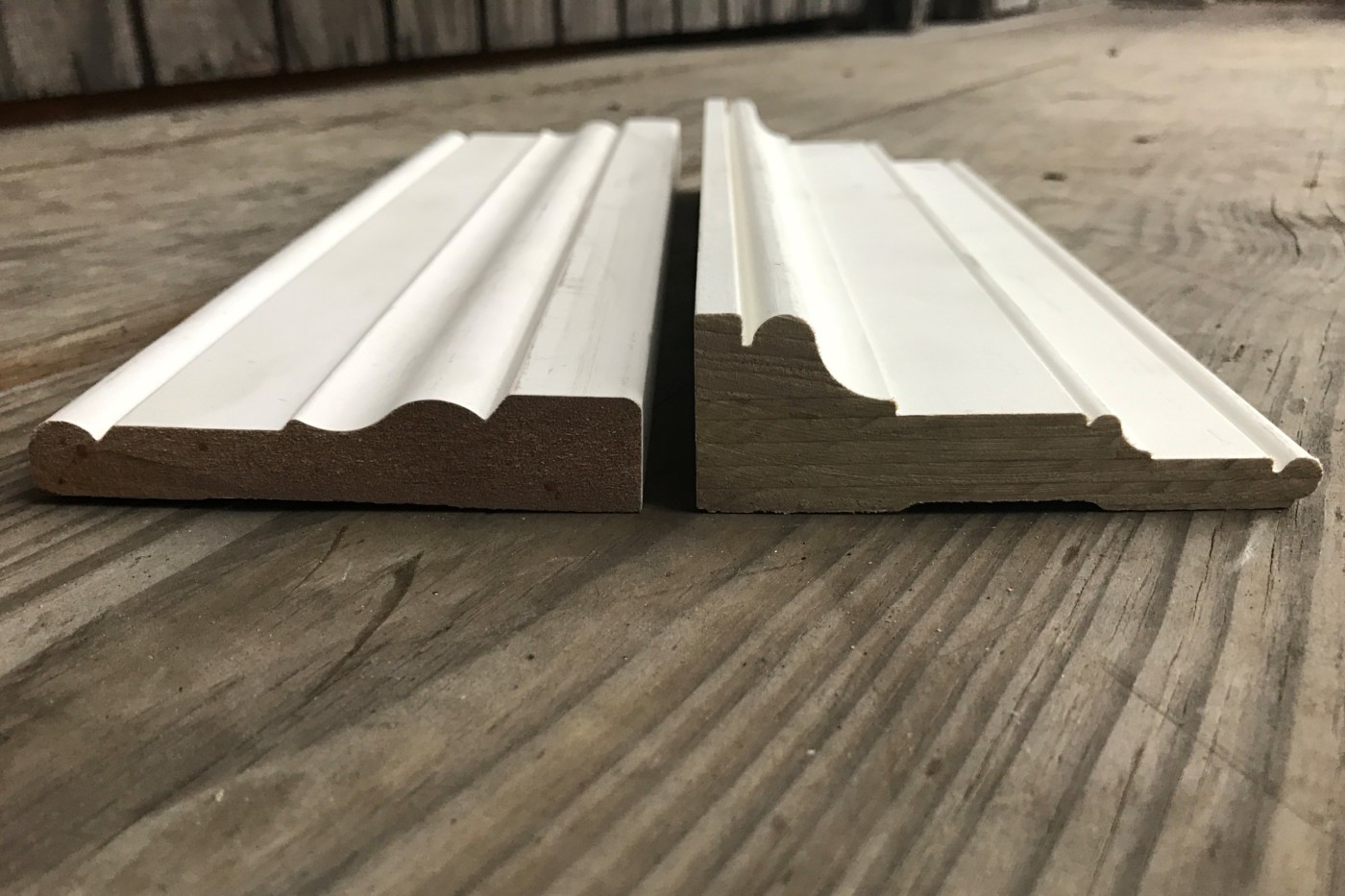 The use of moulding dates back thousands of years to ancient Greece and Rome and they are widely considered to be the building blocks of interior ornamentation.
By their simplest definition, mouldings are constructed to create a contrast of light and dark. The shading gives structural objects definition without changing the material or applied pigments. And yet, if you look at the two moulding profiles above, you'll see that somewhere along the line a modification has taken place and for many years, the transformation has gone unnoticed by the building community. However, there is a groundswell of American Craftsman noticing that the profile above on the left just doesn't look or feel right. Something has morphed over time and it has all but lost any ornamentation detail. In this post we'll take a look at this evolution, see where we think we changed course, and offer solutions to help take a new one into the future.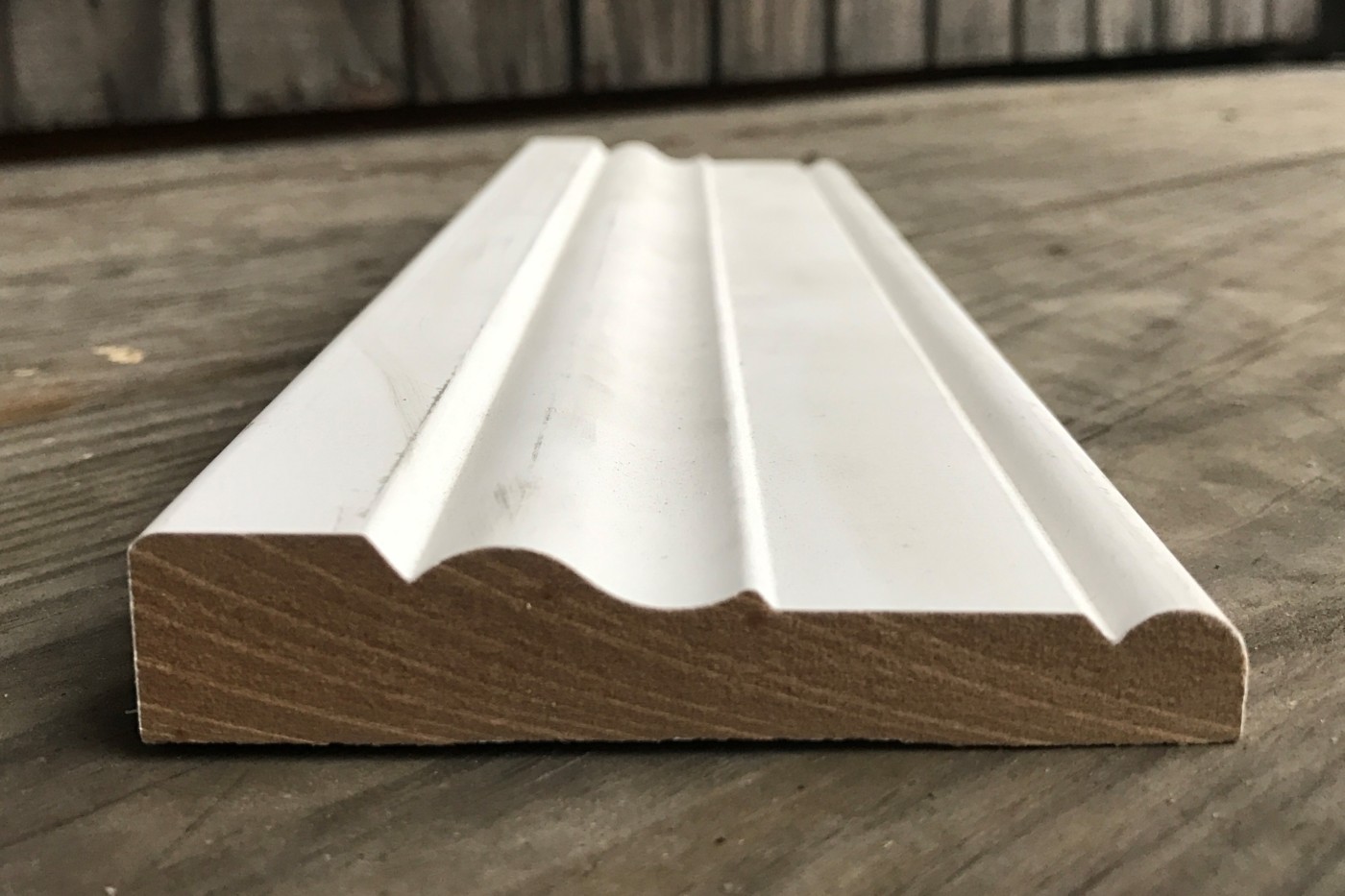 The photo above helps us illustrate this change in design. The typical casing profile above (KB126, milled from MDF) is flat and its backband is elongated. What should be 90 degree cuts have a V-groove in its place and the bead on the end is large and only partially detailed. Once installed, the result will be a simple and dull shadow line at best.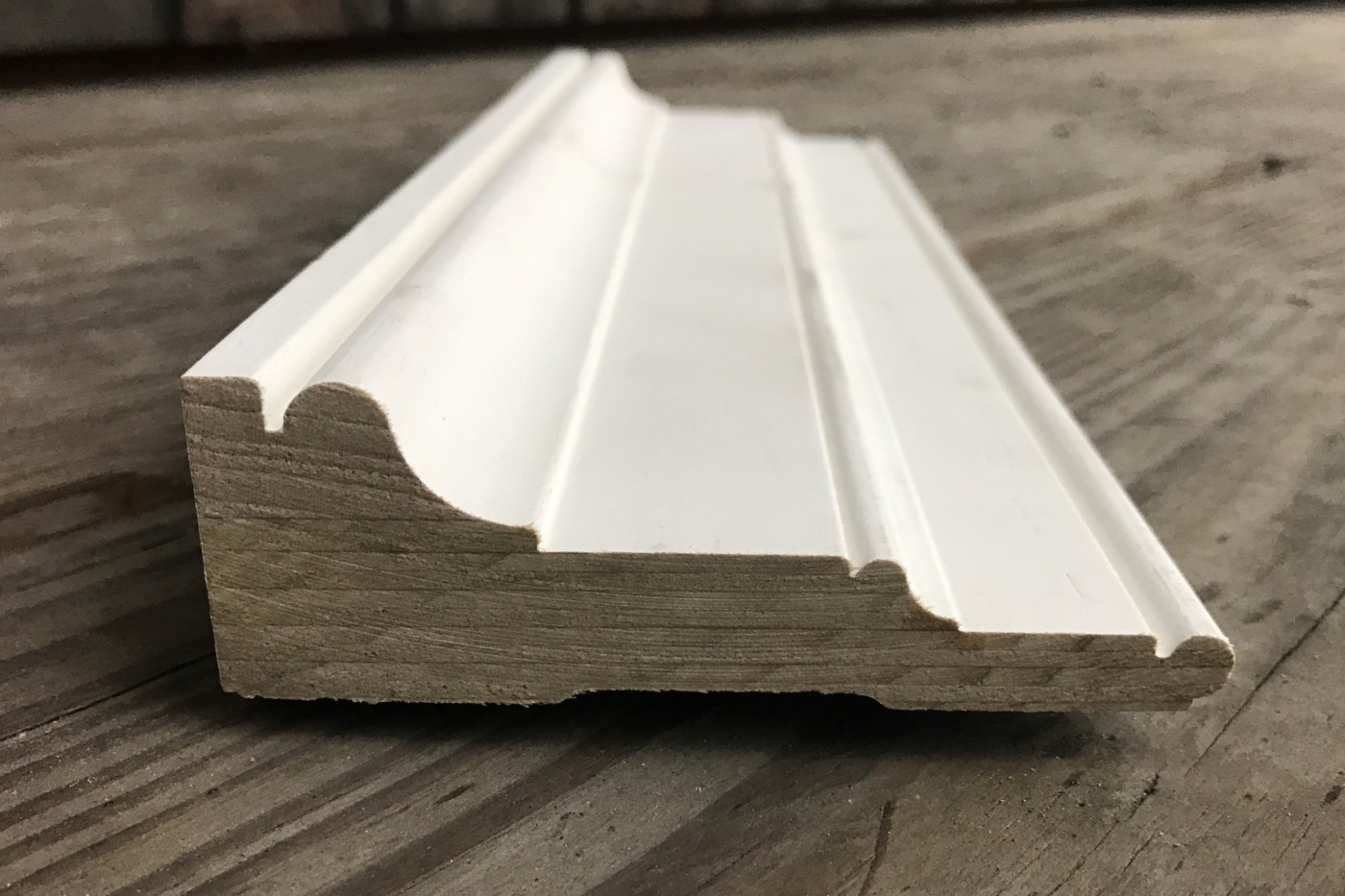 In comparison, the Classical casing profile above (KB136, milled from poplar) has clearly defined 90 degree incisions, classical details and proportions. Note the very simple bead on the end. This delicate detail would be virtually impossible to mill from MDF.  Once installed, the KB136 casing will have strong shadow lines to define the opening (window or door) it surrounds.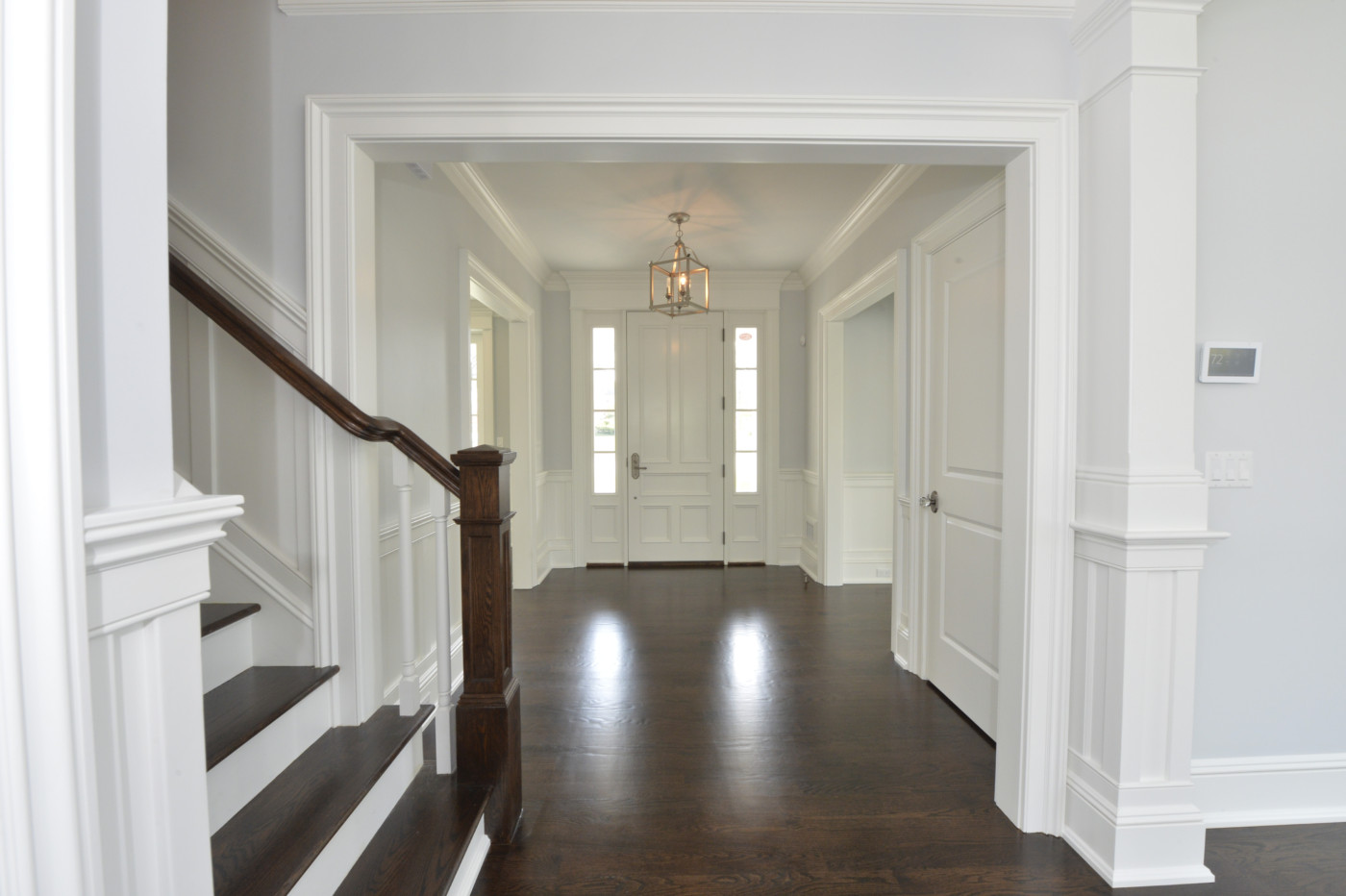 Today, almost all moulding profiles attempt to replicate designs from products craftsmen created more than 200+ years ago. Many of these original craftsmen studied and understood proper scale and proportion and the ancient orders of Greek and Roman architecture.
However, each time we attempt to replicate the past without meticulous study, we allow the designs to become subtly distorted. A simple way to reproduce these elegant design elements is to take a sample of the existing moulding, trace it on a piece of paper, fax it to a mill, and ask the mill to replicate it.
When mouldings go through these phases of reproduction, they inevitable lose the original crispness that was once handcrafted. Edges are rounded off, beads are no longer perfectly round, beaded planes are filled in and not as deep. One must also factor in the layers of paint that may be on top of the original moulding. Layers of paint can impact the original shape and character/ lines of the moulding once it is traced by the replicator.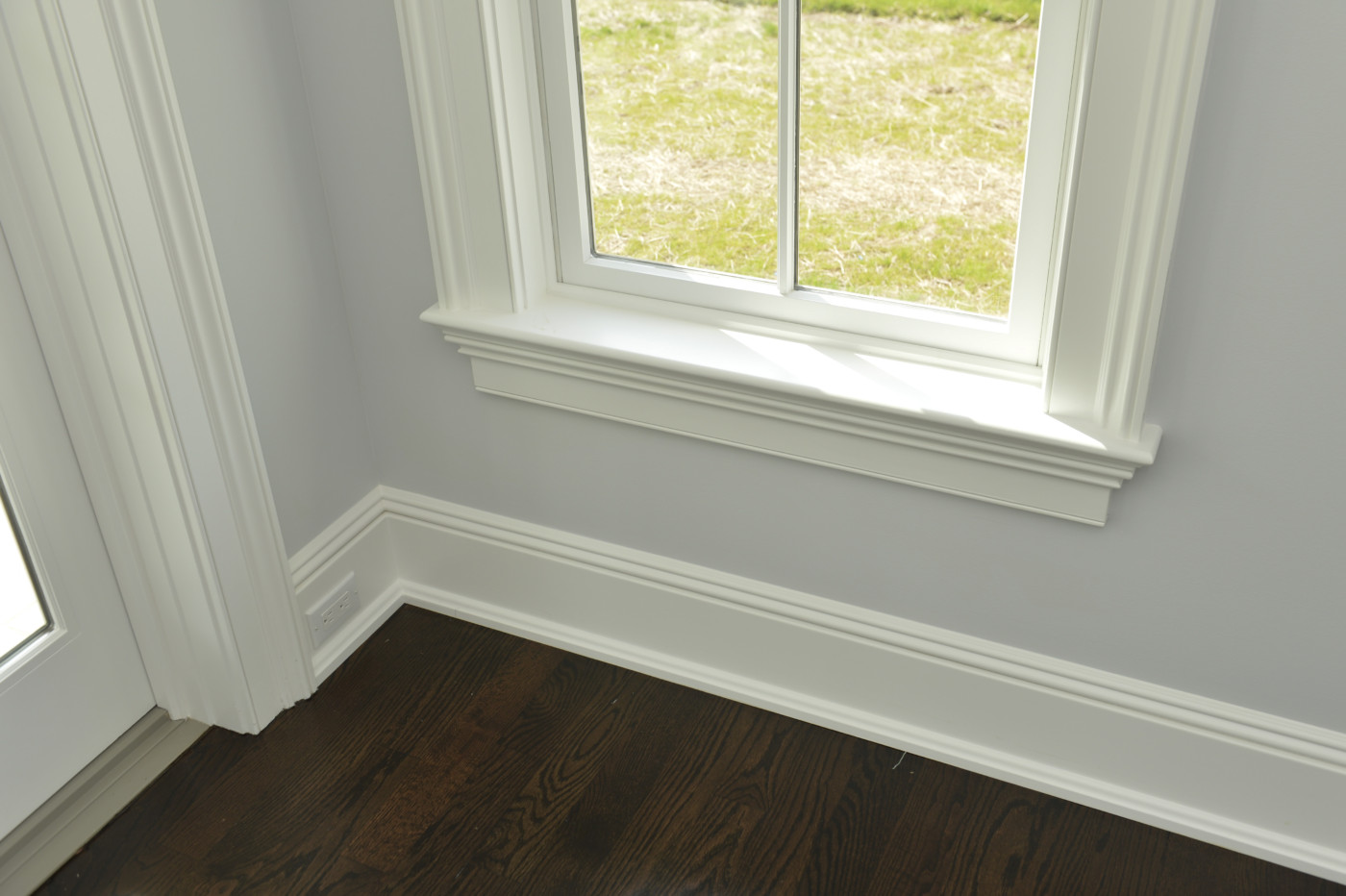 When lumberyards want to offer their own moulding profiles, they often reference other moulding profile examples and may perpetuate historically-inaccurate and corrupted profiles by slightly modifying the width of length of the profile in an effort to make it slightly unique. Unfortunately, each modification will distort the original, classically designed profile. Eventually, the skewed mouldings enter the market and become nearly impossible to remove.
The Right Stuff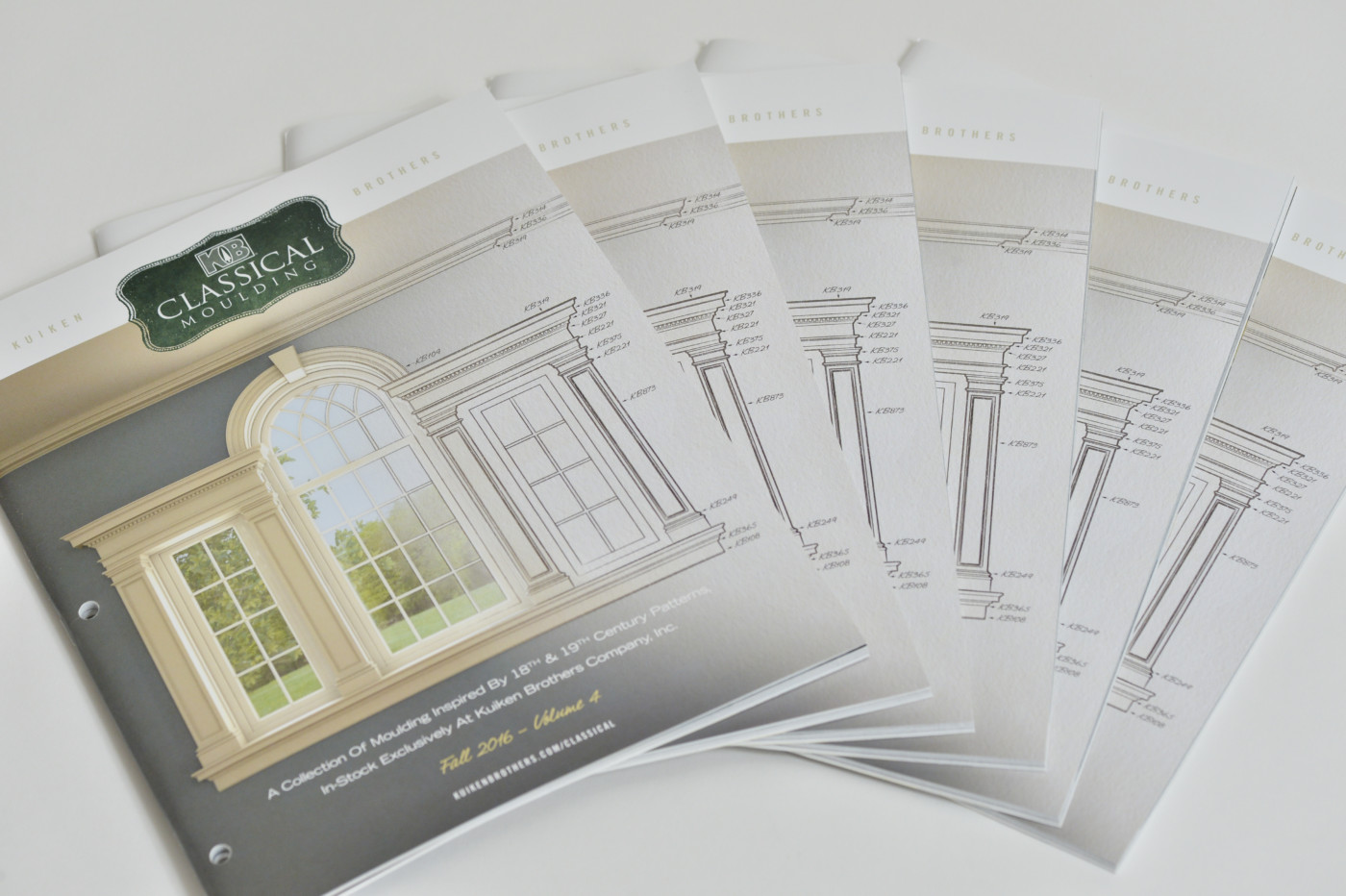 In 2010, we announced one of the largest launches of classical American moulding products ever in the United States. The KB Classical Moulding Collection catalog includes seventy, in-stock, historically-inspired moulding profiles, and represents classic American moulding profiles designed nearly 200 years ago. The products are categorized by architectural style (Early American, Georgian, Federal, Greek Revival, Colonial Revival, and Traditional Revival) to show which crown, casing and base mouldings go together.
FEATURES & BENEFITS
In-stock, 16' lengths
Milled from Appalachian Poplar, double primed and buffed
Stocked at three of our locations in NJ (Fair Lawn, Emerson, Succasunna, Newark)
Every casing has a proportionately scaled 5-1/2" 4-1/2" and 3-1/2" replica, so you can use the larger casings for the first floor and then scale them down on the second floor, but keep the same style (and save your client some money)
Every base moulding has a matching base cap so you can create custom height if our stock sizes do not work for you.
We have classified each profile by architectural style, matching crown, casing, base and panel profiles to simplify the selection process. Six complete collections – Early American, Georgian, Federal, Greek Revival, Colonial Revival and Traditional Revival. Download Architectural Style CAD Blocks
Easier to work with than plaster and a fraction of the cost
Made in the USA
Complimentary samples available
Shipping Nationwide
Custom Runs Available (lead times apply)

17′ and 18′ length casings for taller doors and windows
Custom species available (Mahogany, Cherry, Oak, etc.)
Custom Milled Arches & Radius
Flexible Moulding
PVC, Spanish Cedar for Exterior Applications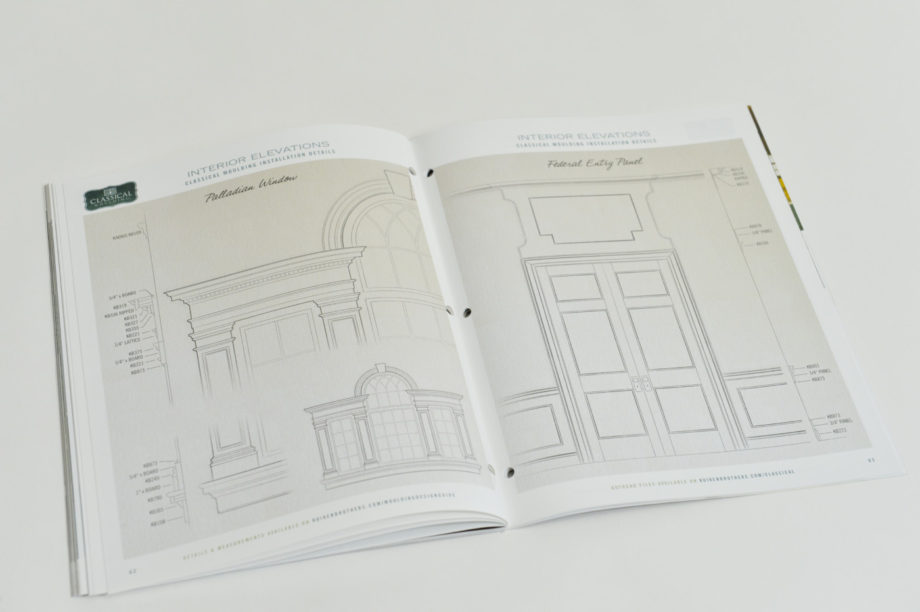 Many of the profiles are available in a range of sizes in order to accommodate different room configurations and ceiling heights. Whether you are renovating a small Cape Cod, building your dream Colonial Revival or stately Georgian home, or simply looking to add a touch of warmth to an office environment, these profiles work well.
As Kuiken Brothers celebrates over 110 years in business, we reflect on the tradesman of yesterday and honor their commitment to craftsmanship, their deep knowledge, skill, and the purity of style evident in their era. Choosing the correct moulding profiles will transform an ordinary room into one with style and beauty. While these craftsmen understood that combining various mouldings produces beautiful results, they also understood that proper moulding selection can have a huge impact on the overall character and value of a home.
To view the entire collection of KB Classical Moulding profiles, click here for our in stock on-line moulding section. If you would like a copy of our Moulding & Millwork Catalogs (Full Line, Classical or Modern Craftsman) to help inspire your millwork package for an upcoming project, fill out our Moulding Catalog Request form and we will mail you a copy right away.
If you would like to discuss the KB Classical Moulding collection for an upcoming project, please send an e-mail to info@kuikenbrothers.com or call (201) 652-1912 and we will follow up with you right away.