Kuiken Brothers has recently added new 6 and 8 story boom trucks to our fleet, enabling us to supply your projects with even greater speed and efficiency. Large commercial and multi-family contractors will benefit from our ability to bypass freight elevators and limit the movement of material between floors, which reduces the risk of jobsite damage.
The above video was filmed in Weehawken, NJ. Kuiken Brothers Commercial Building Materials boomed drywall to each of the floors, including the 7th floor shown here.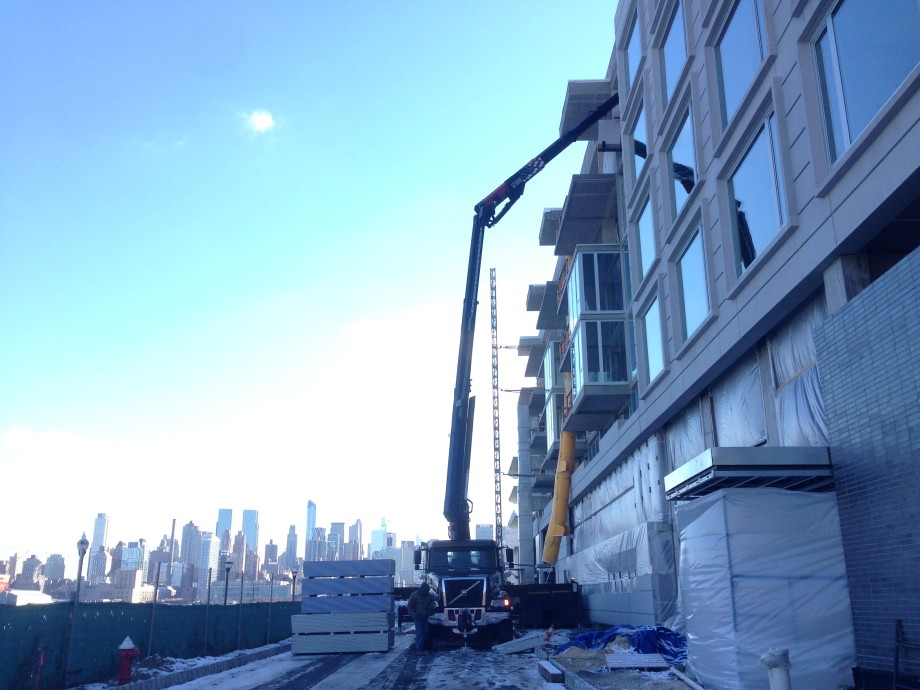 These new additions increase our delivery fleet to 80+ vehicles spread across our 8 locations in New Jersey and New York. Our complete fleet includes pick-up trucks, millwork vans, flatbeds, tractor trailers, straight and sideway moffetts, 4, 6 and 8 story boom.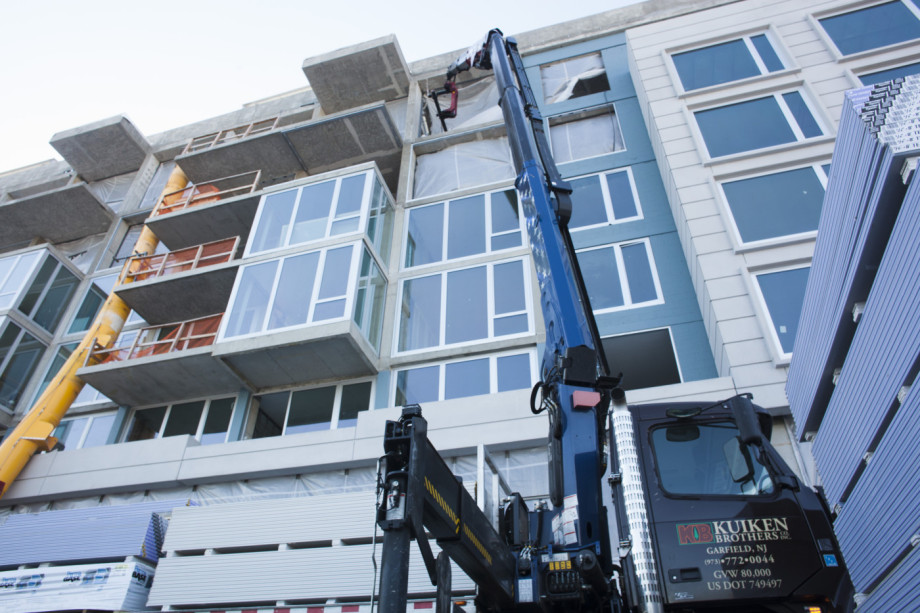 Kuiken Brothers Commercial Building Materials was called to boom drywall to this 6-story residential condo in Hoboken, NJ, delivering drywall to each of the 6 floors as requested by the general contractor.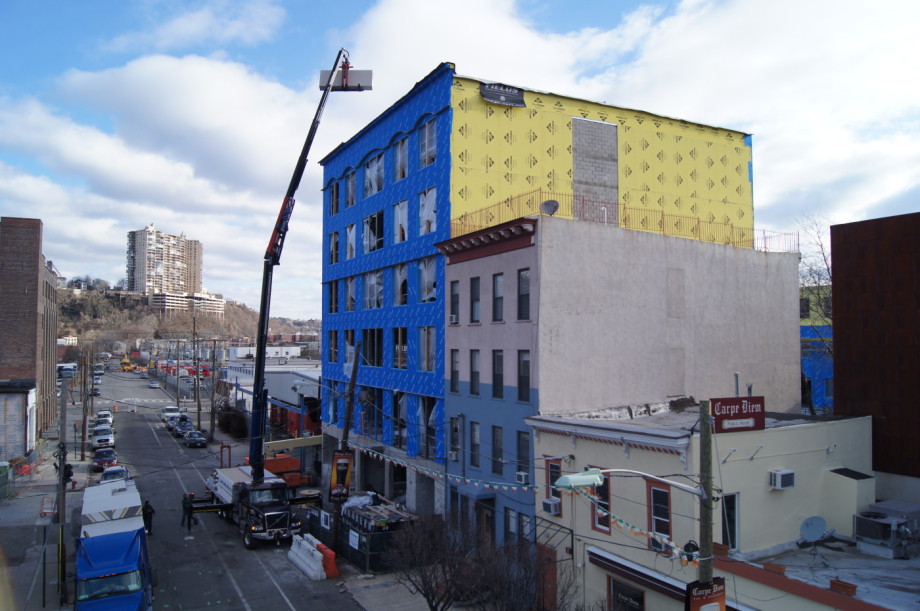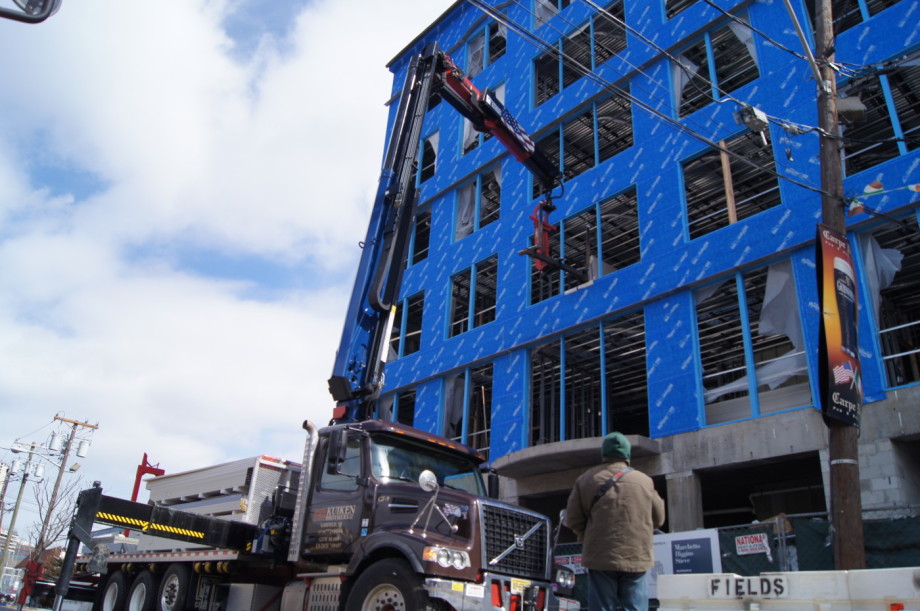 If you would like more information regarding boom delivery service for your next project, please feel free to give us a call:
Garfield, NJ (973) 772-0044 (Commercial Building Materials)
Succasunna, NJ (973) 968-7700 (Commercial & Residential Building Materials)
You can also fill out our online Contact Us Form and a Kuiken Brothers representative will follow up with you right away.