Welcome to the NEW KuikenBrothers.com, a jobsite friendly site that can be viewed just as easily on your mobile device as your desktop. This new design provides you with cutting edge tools to showcase products that are readily available to you and your clients for both residential and commercial projects. Some of the key features are listed below.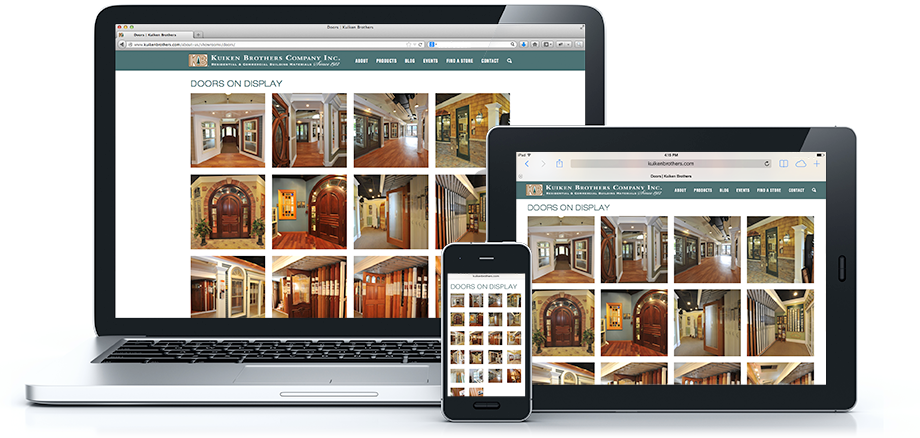 ---
Videos Showcasing New Products and Services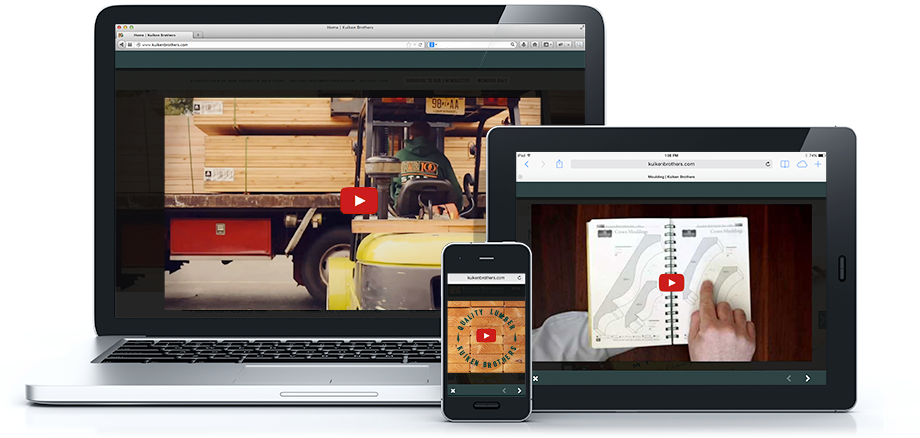 When was the last time that you actually flipped through a products six page, printed installation guide (be honest!). Video is revolutionizing the way we learn about new products and proper installation methods. Check out some of our newest videos, including Quality Lumber at Kuiken Brothers, or our Moulding Catalog Overview video.
---
Residential Building Material Guide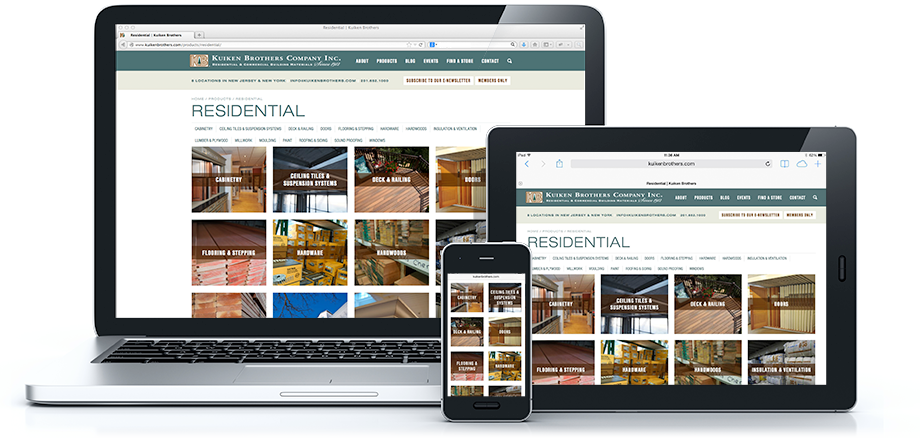 With seven residential building material locations and thousands of products in-stock and thousands more readily available through our network of distributors and manufacturer direct relationships, this new section features stock charts and links to helpful websites that will help you and your clients choose products that Kuiken Brothers supports and stands behind. Search Residential Building Materials
---
Commercial Building Material Guide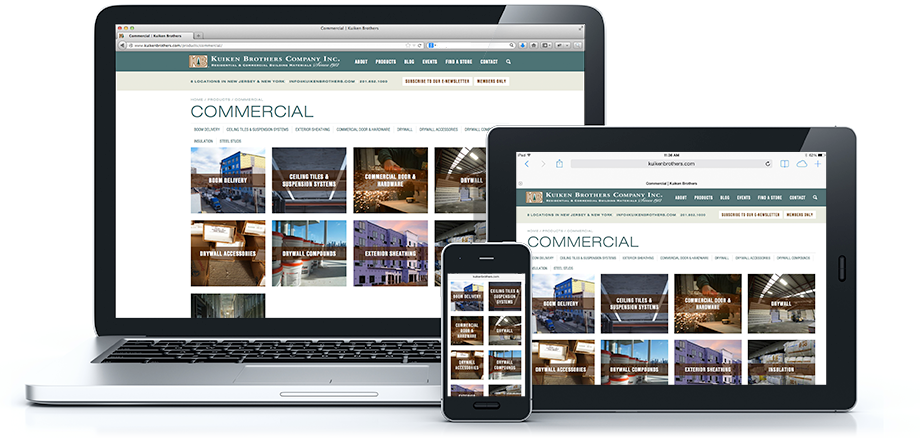 With a history of over 40 years in supplying contractors with drywall, metal studs, ceiling systems, insulation, commercial doors and hardware, our Garfield and Succasunna, NJ locations offer the widest range of commercial building materials. Search Commercial Building Materials
---
Kuiken Brothers Stock Moulding Catalog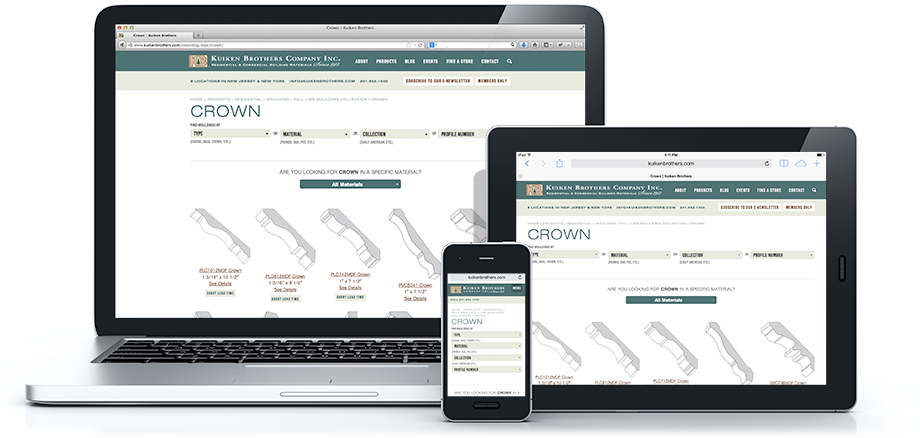 Kuiken Brothers stocks over 450 moulding profiles and our new on-line Moulding Catalog allows you to quickly compare crown, casing and base mouldings side by side. Plus, architects and designers can download CAD drawings for each profile to add detail to your interior elevations. Search our Moulding Catalog
---
Kuiken Brothers Moulding Design Guide – Twelve Full Room Packages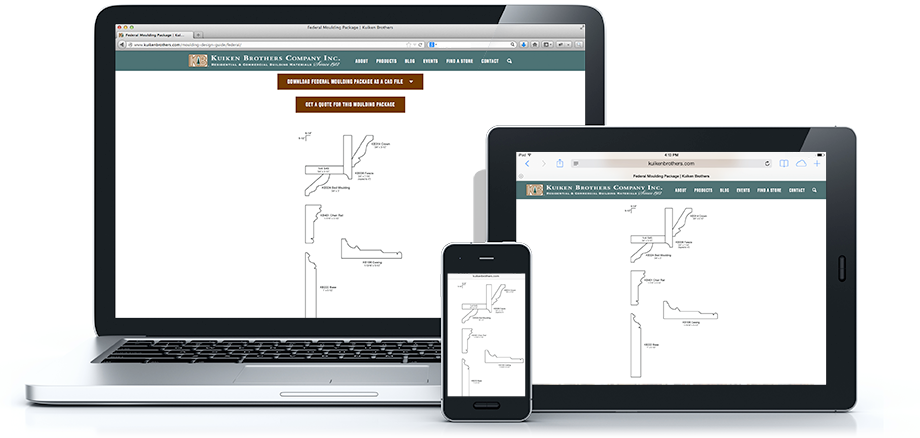 We have carefully selected mouldings from our stock collections to create these different combinations. Our goal is to help simplify the millwork selection process as choosing a crown may be simple, but finding a matching casing and basecan be difficult and sometimes overwhelming for many first time home buyers. View our Moulding Design Guide
---
Kuiken Brothers Cabinetry & Millwork Showroom Virtual Tours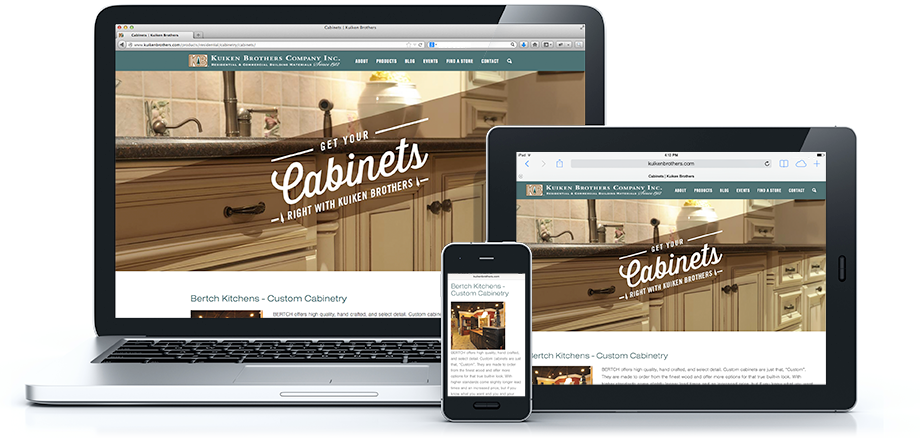 During the recent downturn, we invested in our showrooms to create an environment where builders, remodelers and architects can meet with their clients to browse window, door, cabinet, decking and moulding selections up close and personal. See, touch and operate these products to ensure you have chosen the perfect product for your application. Take a virtual tour of our showrooms
---
LIVE In-Store Demo Day Schedule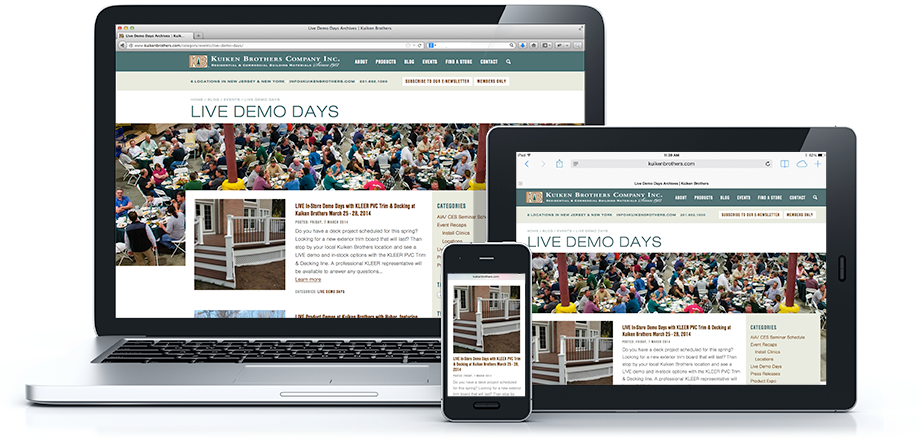 Education in our industry is key and Kuiken Brothers hosts hundreds of LIVE Demo Day events at each of our stores. Most events are free and offer you a chance to speak directly to the experts. Check out our LIVE Demo Day schedule
---
Members Only – Download Invoices/ Check Product Pricing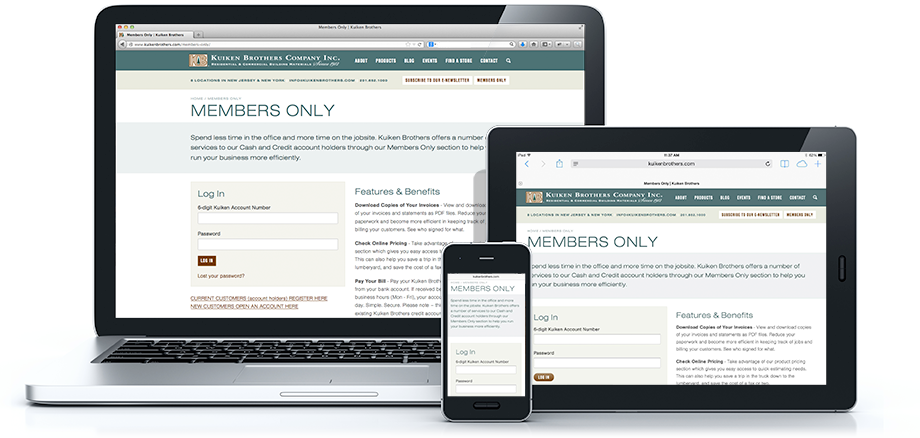 Kuiken Brothers Account holders enjoy a number of services to help you spend less time in the office and more time on the jobsite, including the ability to download PDF copies of your invoices and check basic product pricing for those last minute material budgets. Join Members Only
---
If you see something that you like, please make sure to stop by one of our Showrooms, or fill out our Request a Quote form and a Kuiken Brothers Sales Representative will follow up with you right away. We look forward to working with you!