When you are looking for a unique product such as flexible moulding, look no further than Kuiken Brothers locations in NJ & NY.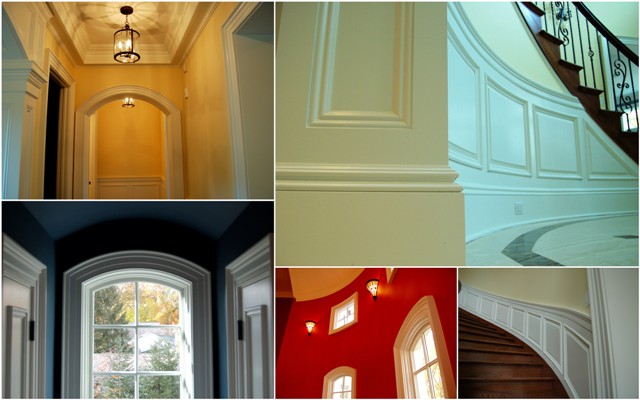 (A collage of flexible moulding used in combination with our stock moulding profiles. We can match our entire in-stock moulding collection, including window and door opening, baseboard, chair rail and panel options, as shown above)
Our friendly and knowledgeable staff will offer you the friendly and personalized service to ensure that you get the exact product you need. Ordering flexible moulding can be tricky, and if it is not ordered exactly to the size and specifications of the straight stock that is in the rest of your projects you and your customers will certainly notice the difference as you transition between wood or MDF and the flexible moulding. Our experience helps make sure that you don't run into these issues.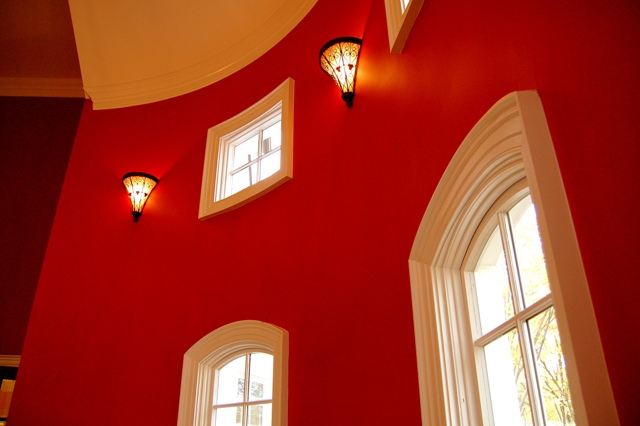 Kuiken Brothers Moulding profiles are available in Duraflex flexible moulding for curved or radius units, and we can also provide you with flat stock to follow the contour of the wall. Both of these applications can be seen in the picture above.
We have received numerous inquiries for both flexible moulding and arched applications using the casings in our KB Classical Moulding collection, and are happy to inform you that we are able to match every profile, (even with their fine and intricate details) in Duraflex flexible moulding, as well as a variety of hardwood moulding, including oak, cherry, poplar, mahogany and maple, as well as MDF.
If you are looking to match any of the moulding found in the Kuiken Brothers Moulding collection, including our KB Classical Collection of historically accurate profiles, or have a custom profile, give us a call (201) 652-1000 or send us an e-mail info@kuikenbrothers.com. We look forward to hearing from you!