Check out CertainTeed Ceilings new Ecophon Wall Panel, providing superior sound absorption and a wide range of design options for dynamic interior spaces. The panels are ideal for areas where additional sound absorption is desired —such as schools, offices and healthcare facilities or spaces where a traditional suspended ceiling system cannot be used.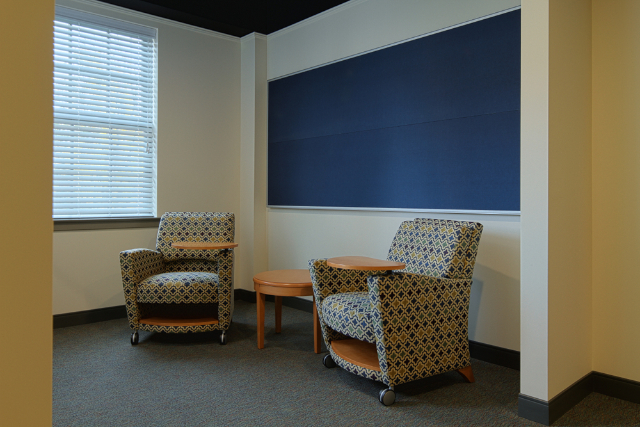 The Ecophon Wall Panel is comprised of a high-density glass wool core, providing class A sound absorption according to ISO 11654. The panels are available in a variety of surface options for added performance and versatility in interior designs.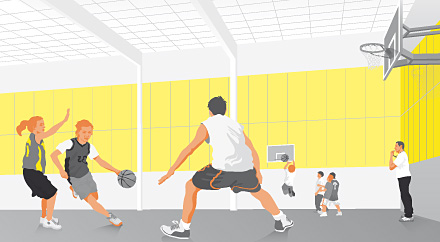 "There are a number of situations where a wall-to-wall suspended ceiling system either cannot be installed or would not be sufficient to create desired acoustics," said Dawn Chittick, director of marketing for CertainTeed Ceilings. "Daycare centers or schools for younger children, for example, may require additional sound absorbing material to reduce overall sound levels. Ecophon wall panels provide a versatile solution that not only provides outstanding sound absorption, but helps create truly inspired interior spaces."
The Ecophon Wall Panel is available in two finishes — Texona and Super G. The Texona fabric range boasts 16 different color options that were carefully developed in collaboration with interior designers, architects and textile designers. Each color alludes to a flavor, such as Blueberry, Rhubarb and Wasabi, and offers a wide range of expressively tasteful design solutions.
The Super G fabric range for the Ecophon Wall Panel features a glass fiber laminate designed for high impact resistance and added durability in high-traffic environments. The Super G finish is available in three colors—White, Grey and Green.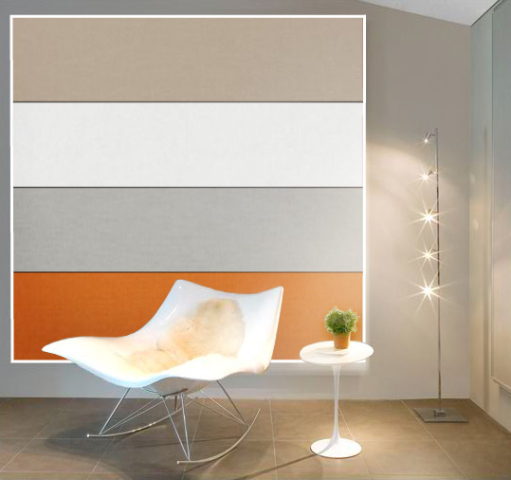 The Ecophon Wall Panel is available in one size, 2700 mm x 600 mm x 40 mm (approximately 24-inch x 106-inch x 1.5-inch). The panels have beveled edges on the long sides creating a narrow groove between panels when installed. Both panel options utilize CertainTeed's Connect WP profile, an extruded aluminum channel trim that creates a defined frame around the wall panels. The Connect WP profile is available in White, Black and Anodized. Ecophon wall panels with Texona and Super G finishes are easy to install, while providing exceptional acoustical benefit in new and renovated commercial building applications.
If you would like more information on CertainTeed's Ecophone Wall Panels for an upcoming project, please feel free to give us a call at our Garfield or Succasunna locations, or fill out the Contact Us Form and one of our Commercial Building Material specialists will follow up with you right away. We look forward to working with you on your next commercial project.