Kuiken Brothers is now stocking Surface Shield's Builder Board at our locations in New Jersey and New York. The Builder Board is for heavy-duty floor protection designed for commercial and residential contractors. Builder Board replaces the need for large, bulky sheets of masonite and rolls out flat. Protecting floors from spills, drops and more.
Check out the video:
Builder Board features durable floor protection paper board with a true density rating of 3.3. Builder Board replaces the need for large, bulky sheets and rolls out fast and flat. With Liquid Shield technology, Builder Board is also spill proof. It defends against water, paint, mud and more. It's also 100% recyclable. Builder Board is sold as a 38″ x 100′ roll.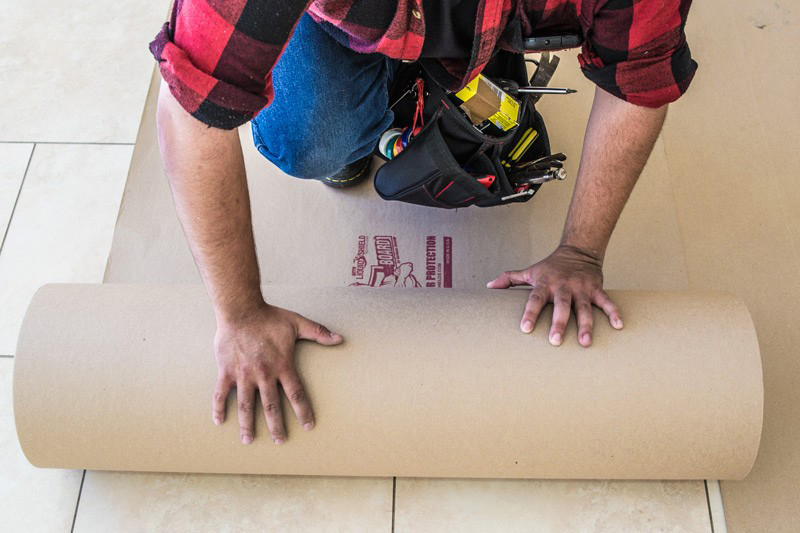 If you have had trouble with your board rolling back on you, and the tape not strong enough to hold your board down, check out the "bend back method" in this video below.
Additional Features & Benefits Include: 
Allows vapors to escape for maximum breathability
Multiple fold lines for different heights
Tough enough to be driven on
Easy to install
Eco-Friendly

100 Percent Recyclable
Can be rolled up and reused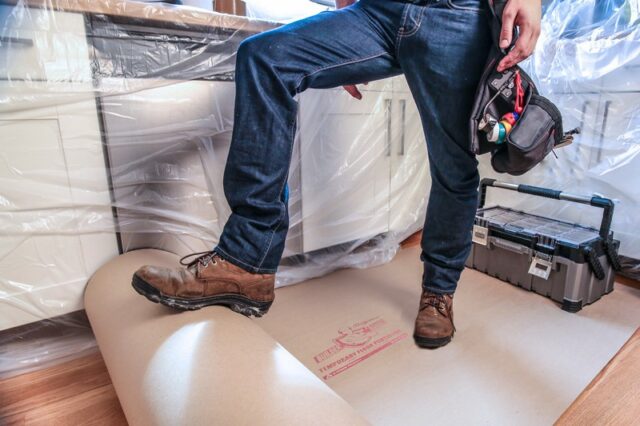 Check out these additional featured Surface/ Jobsite Protection options, in-stock at Kuiken Brothers.
If you are interested in using Surface Shields Builder Board in an upcoming project, please feel free to give us a call at (201) 652-1000 or fill out the Contact Us Form and one of our sales representatives will follow up with you right away. Be sure to add "Surface Shields Builder Board" in the comments/questions box. We look forward to working with you on your next project.