Kuiken Brothers recently discovered an interior elevation of a home constructed in the 1830's in Englewood, NJ by the Van Brunt family as featured in the Historic American Building Survey.  We used this architectural blueprint as inspiration to choose moulding profiles from our in-stock collection to achieve a more modern, yet historically accurate and inspired look and feel. This room is now featured in our Moulding Design Guide. Check it out here.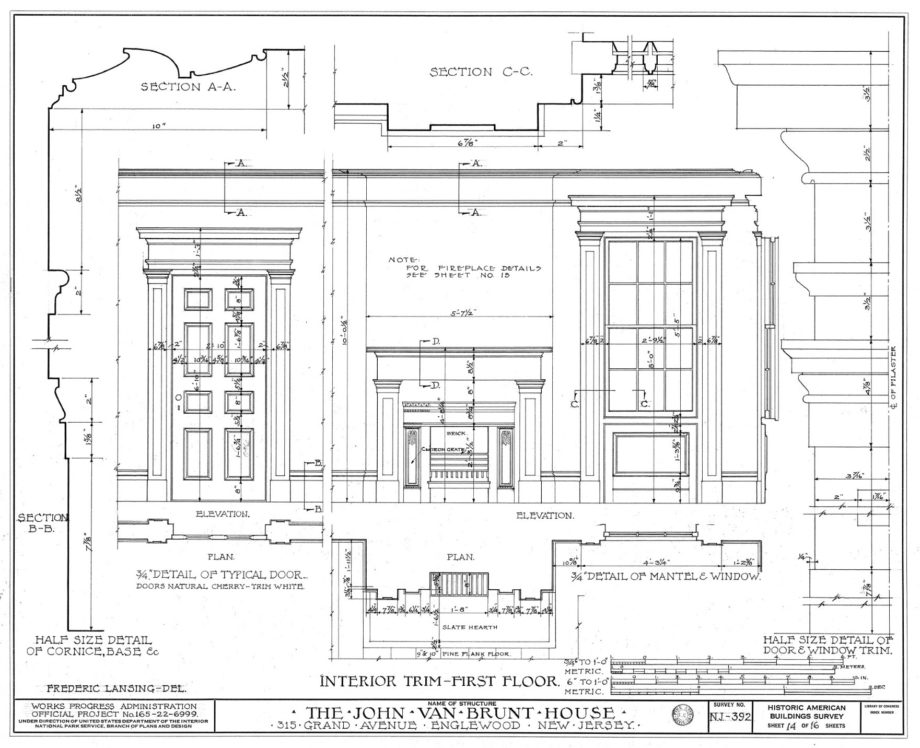 The interior elevation above was documented over 100 years after the home was originally constructed in 1930 through the Historic American Builder Survey during the Work Progress Administration, which was was an American New Deal agency, employing millions of job-seekers to carry out public works projects, including the construction of public buildings and roads. In an effort to preserve our nation's architectural legacy, in 1934 the National Park Service formed a unique alliance between the public and private sectors through a tripartite agreement with the Library of Congress (LoC) and the American Institute of Architects (AIA). The Historic American Buildings Survey (HABS) was thus established to create a public archive of measured drawings, historical reports, and large-format black-and-white photographs of important and/or representative examples of our built environment (Excerpt from HABS website).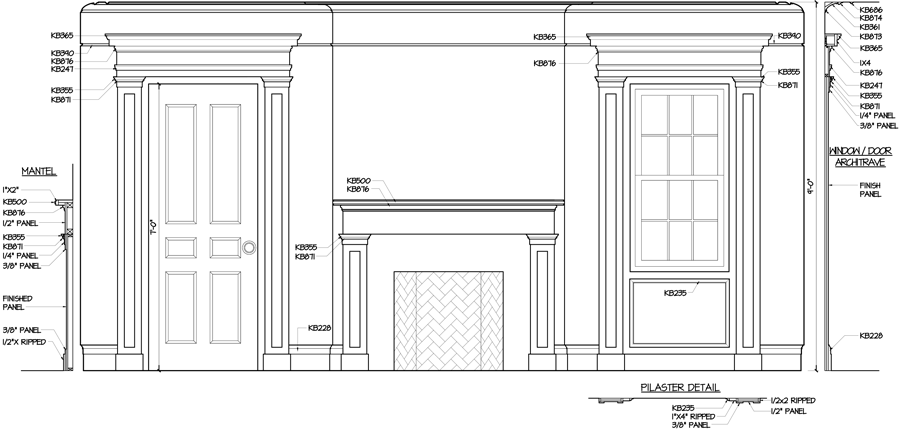 The interior elevation above was created using moulding profiles that are readily available (most of which are milled from poplar) off the shelves at our locations in NJ & NY. Having these moulding profiles in-stock allows us to continue to provide builders, remodelers, architects and interior designers with the ability to cost effectively replicate some of this country's most precious architectural details in the homes of their clients today.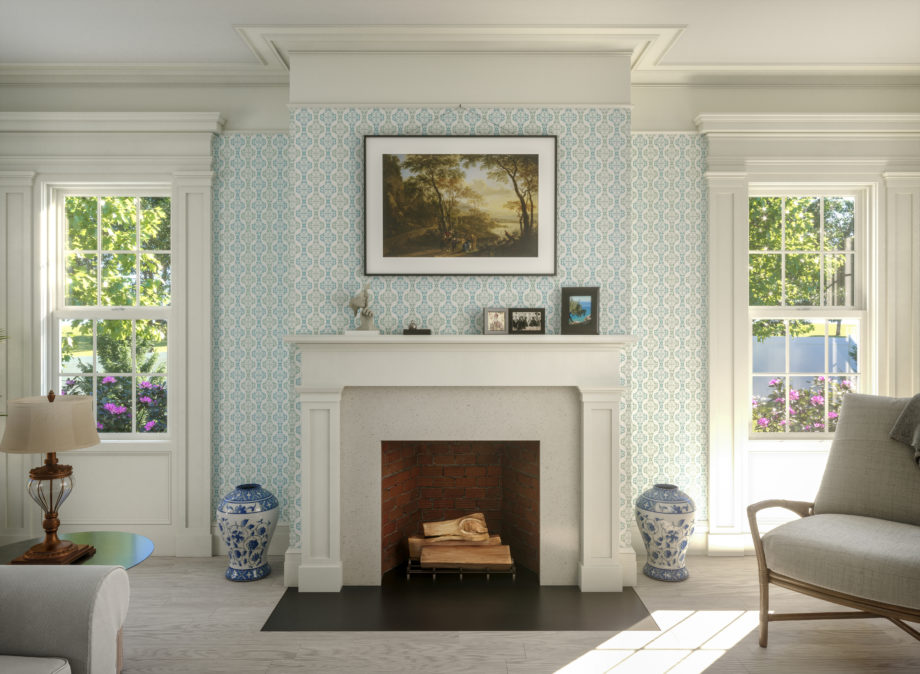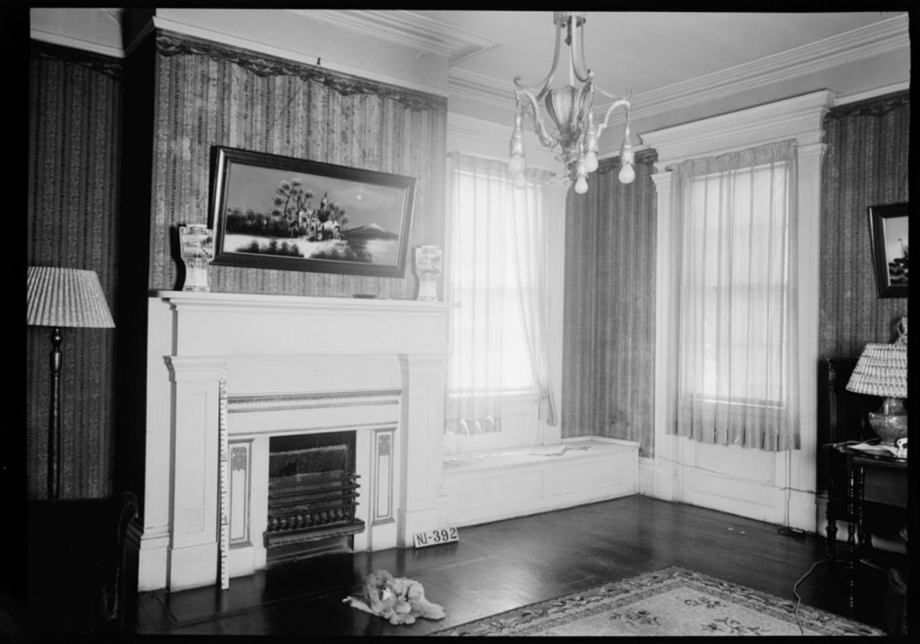 The mantel design mirrors the architrave installed over the windows and doors. The design is simple, yet quintessential Greek Revival. The 1830's Van Brunt home featured a number of additional architectural accents around the mantel which we omitted in or design to meet them demands of homeowners seeking a more contemporary design.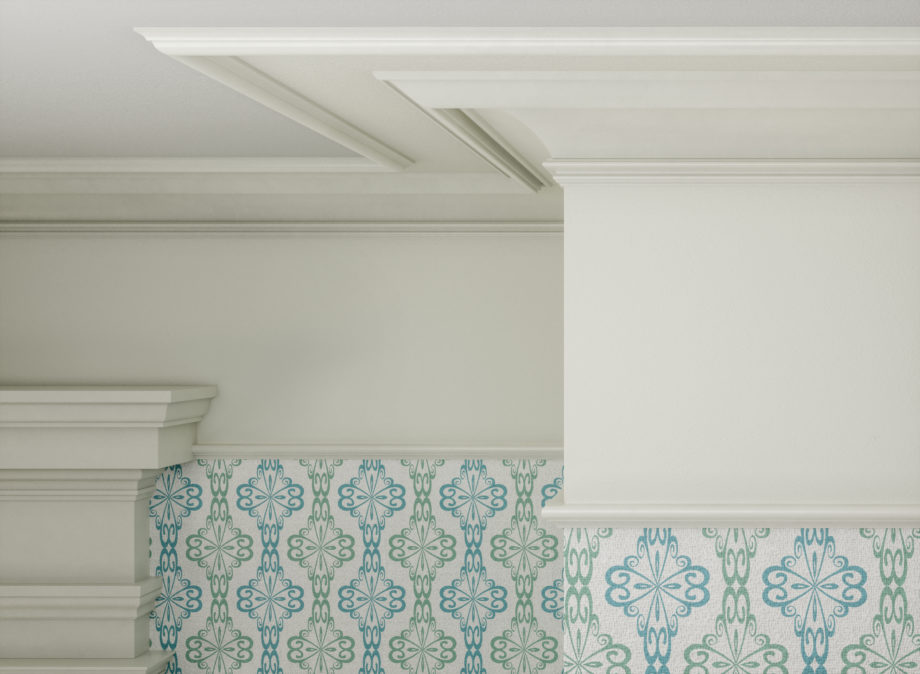 One of our favorite elements of the room is the built-up cornice. We believe that the original cornice would have been built with plaster. Since we're wood guys, and all of our customers are finish carpenters used to working with wood, we did our best to come up with a similar look and feel to replicate the original beauty of the plaster install. While not identical, it definitely achieves a similar look and feel. Using profiles milled from poplar also allows us to create very deliberate and intentional shadow lines, ensuring a custom looking cornice regardless of the precision of replication.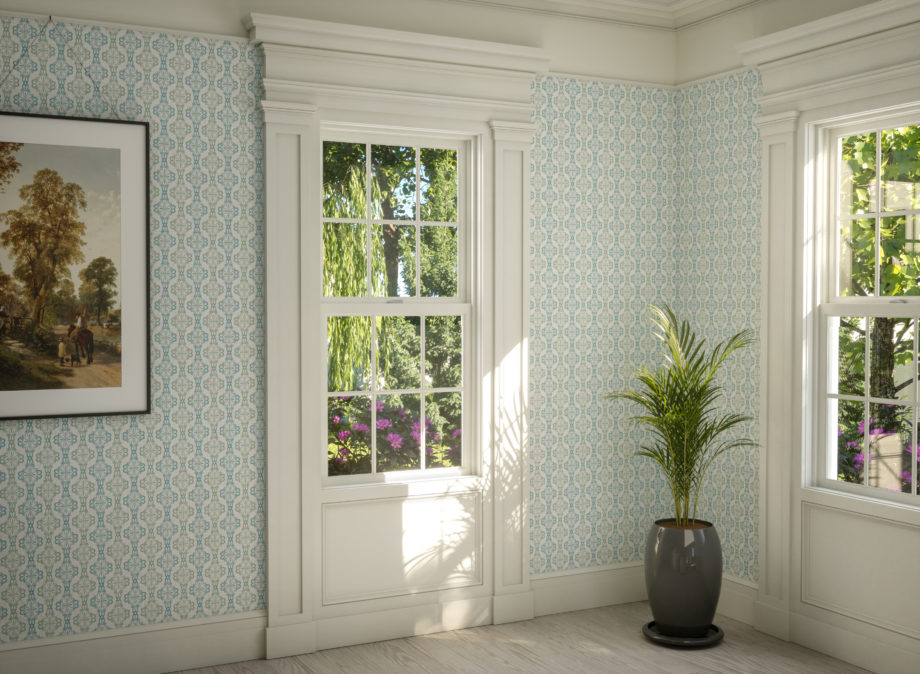 The architrave and pilasters used as casing elements would have been very typical in Greek Revival and Georgian style homes constructed between the 1750's and 1860's.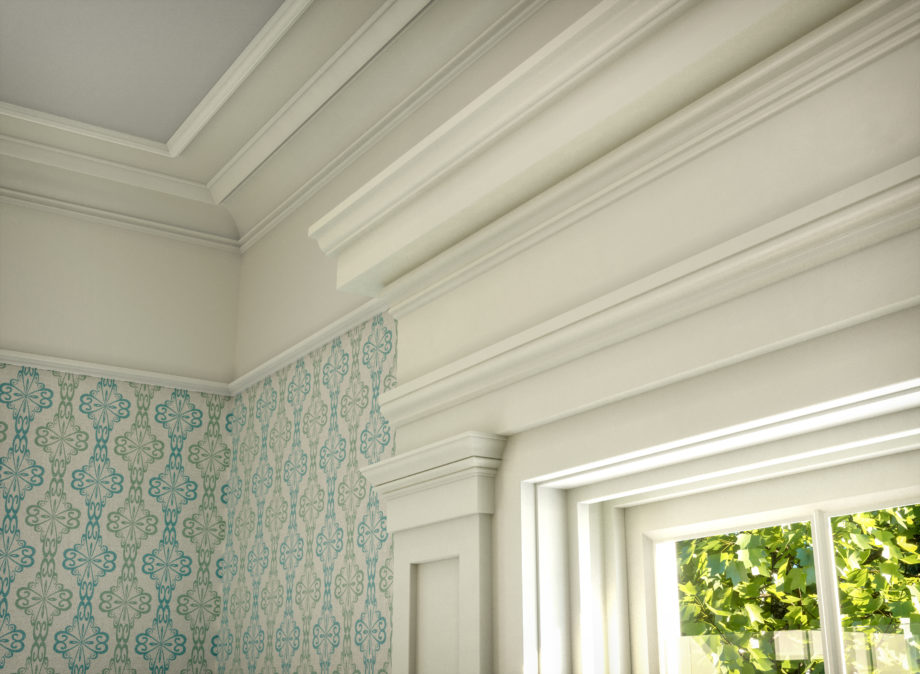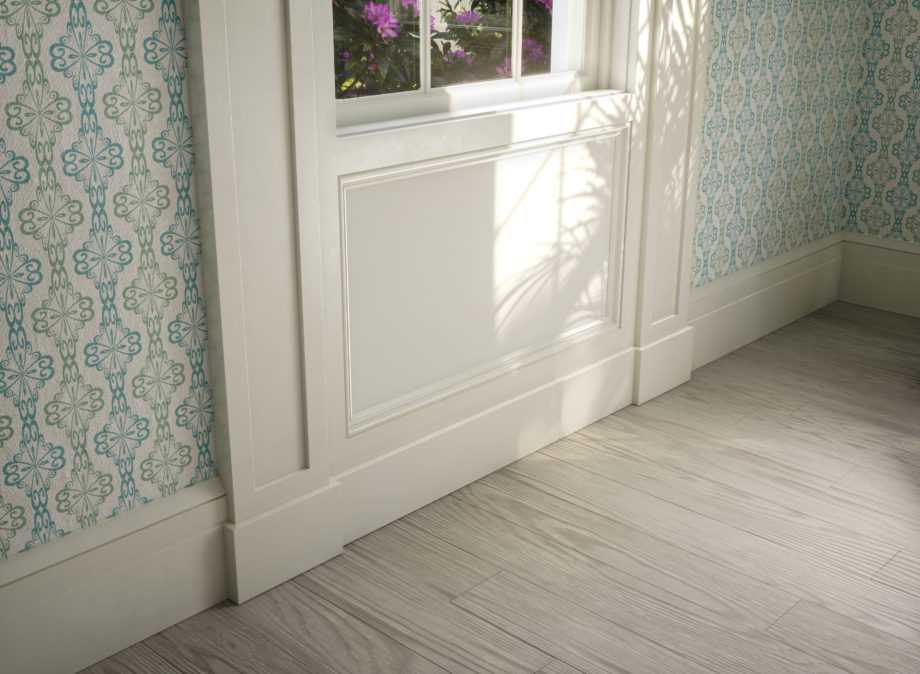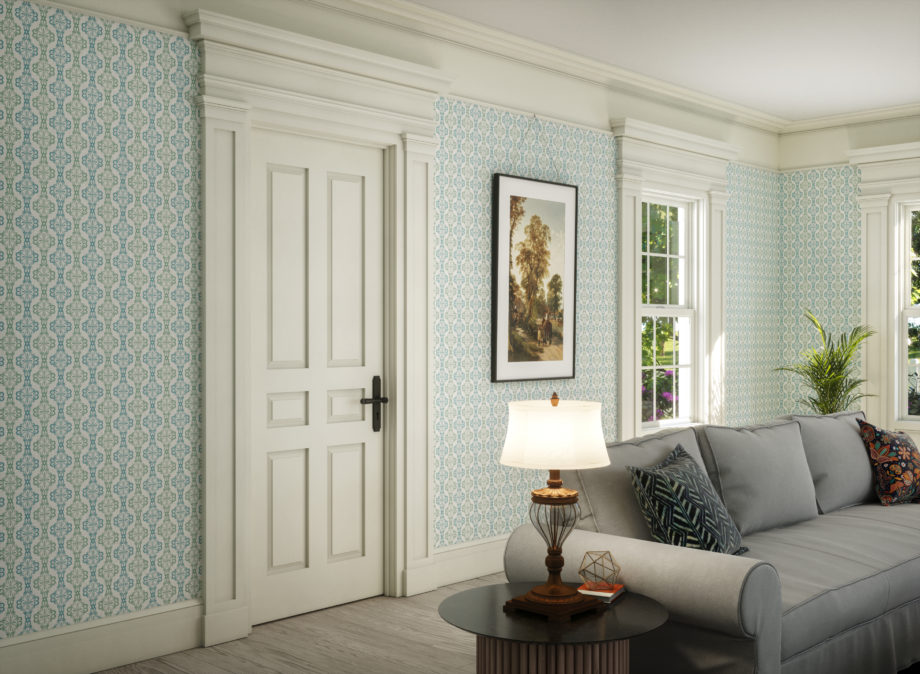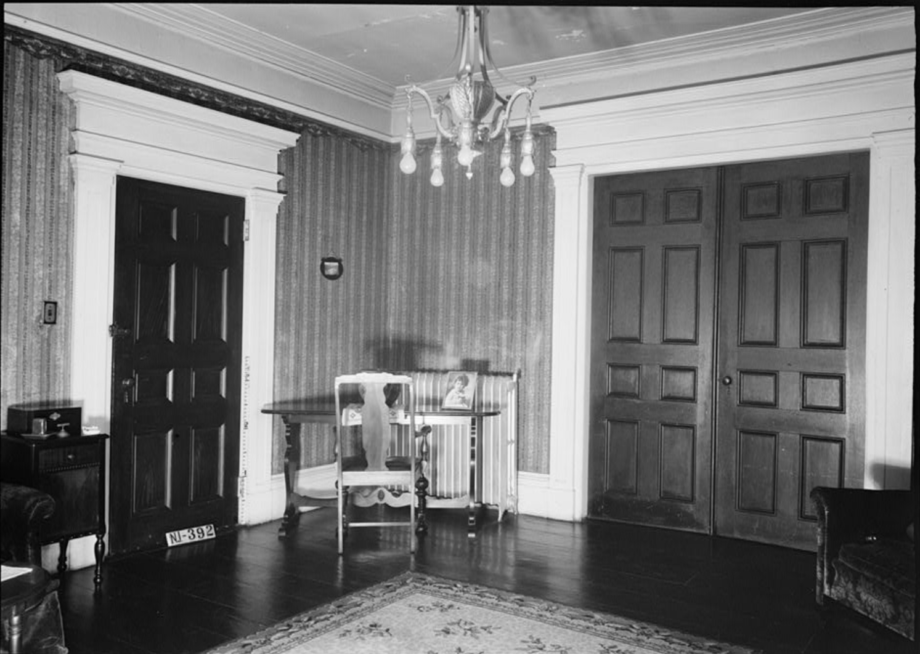 This room is just one of 75+ featured in the Moulding Design Guide on our website. The Van Brunt house offered a great deal of inspiration. We thank the Historic American Building Survey for taking the time to document so many of these architectural masterpieces for so many to reference, enjoy and be inspired by for hundreds of years to come.  Make sure to check out the Van Brunt House detail in it's entirety in the Classically Inspired Moulding Packages section of our website.
Explore Kuiken Brothers Complete Moulding Design Guide
Kuiken Brothers' Moulding Design Guide is a digital resource featuring detailed interior elevation drawings of over seventy five unique moulding combinations, including full room packages, cornice combinations, coffered ceilings and mantles designs using profiles from our in-stock Moulding Collection. Detailed CAD drawings (DWG & DXF) and inspirational photos can be downloaded as you navigate through the various options.
Classically Inspired Moulding Packages
Modern Craftsman Moulding Packages
Typical Room Moulding Packages
10'+ Ceiling Moulding Packages
Whole House Interior Moulding Packages
Many of the moulding combinations found within this Moulding Design Guide are created with profiles from our Classical Moulding Collection. These profiles have historic precedent and are based off of classical and traditional designs discovered through our meticulous research of the Library of Congress's Historic American Building Survey and with the careful oversight of a nationally recognized historic moulding expert. Our goal is to help simplify the millwork selection process and hope you find this to be a useful resource.
Moulding and millwork can truly make the difference in the overall look and feel of a home. As an architect, designer and installer, you are in a unique position to ensure that the exterior aesthetics and architectural styles are carried to the interior design, so please feel free to take advantage of these services that are available to you from Kuiken Brothers.  These are just starting points for you to incorporate moulding designs into your plans. Once on the jobsite you will have a much better eye for the space so that you can swap out profiles as you see fit.
If you have any questions about how to download the CAD files for the KB Classical Moulding collection or the CAD files found within the Moulding Design Guide, please feel free to contact us at any time
Contact: Ryan Mulkeen, Kuiken Brothers Company E rmulkeen@kuikenbrothers.com P (201) 705-5375.