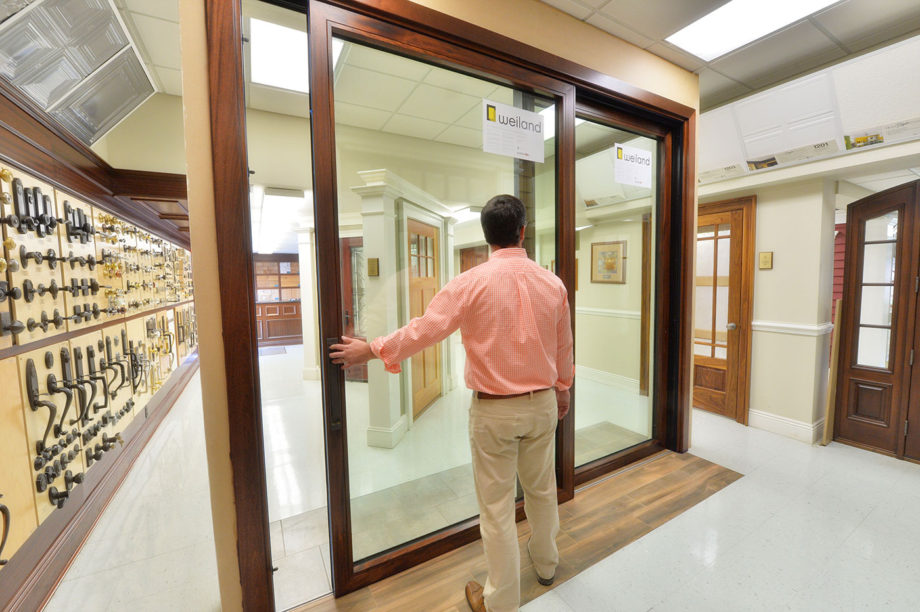 Kuiken Brothers recently adding a brand new display to our Midland Park, NJ Millwork Showroom and this one gives the term "opening" a whole new meaning. The install of this new Weiland Door means that we are now the very first displaying dealer of Weiland Doors in northern New Jersey. For the past few months we have been sending our team of millwork experts and service technicians to Weiland's Factory in Oceanside, California for product training sessions where they were able to learn directly from the Weiland team to help understand specification, quotation and best installation practices for jobsite consultations with our builder and remodeler customer partners in the markets we serve.
Below are a series of images showing parts of the installation process, including close-ups of the high-performance flush bottom track and the drainage system. Make sure to check out this system as it hugs the ground at a mere 3/16″ clearance, making it virtually invisible.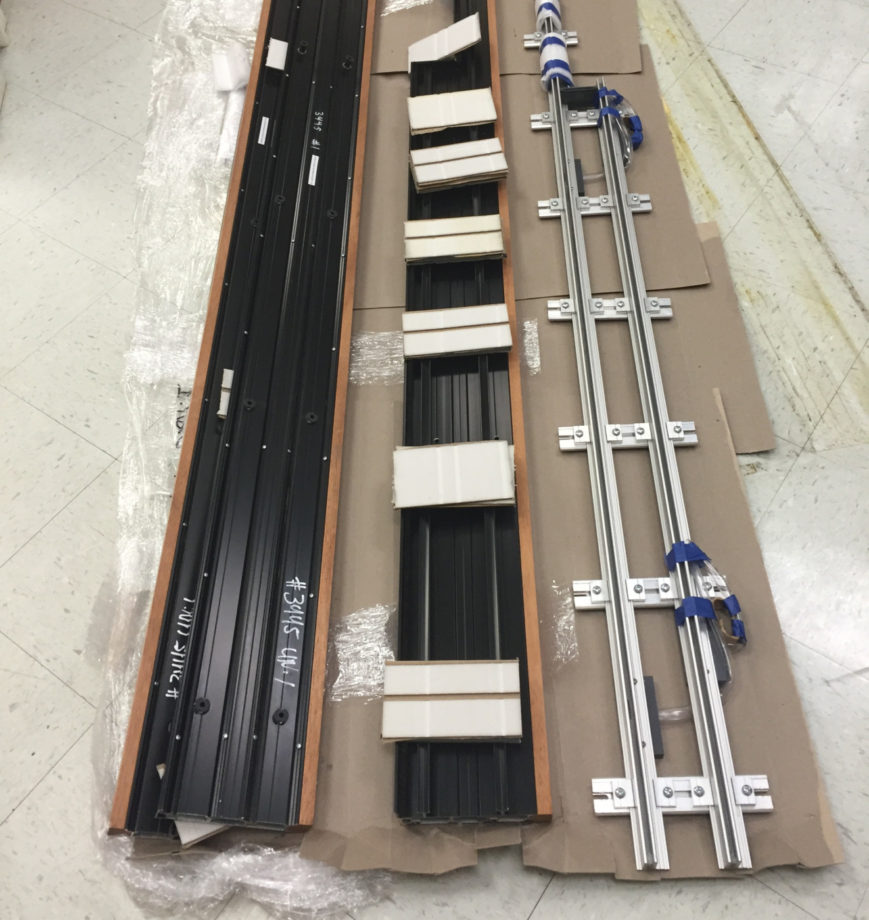 Our first impression … Neat packaging. The track comes neatly packaged, pre-assembled and just rolls right out of the packaging. This part is very simple and since each track is custom engineered at Weiland's factory for each door, there are no "stock" components so they'll all come together as designed.
Save
Save
Save
Save
Save
Save
Save
Save
Save
Save
Save