Enlightened Spaces AIA/CES Seminar
Kuiken Brothers Roseland Millwork Showroom
14 Eisenhower Parkway, Roseland, NJ 07068 (behind Dunkin Donuts)
March 18th, 2010 5:30pm
Seating is limited to the first 30 architects.
5:30pm – 6:30pm Cocktails, Dinner
6:30pm – 7:30pm AIA Presentation
7:30pm – 8:00pm NEW No Leak Skylight from Velux Product Update
A comprehensive, educational program to communicate how daylight from above applied properly can help overcome modern design challenges and has major green benefits. Enlightened Spaces discusses several changing trends that are taking place in the housing market related to skylights.  Green building, quality of light, and advanced technologies are all greatly affecting modern designs.  Quality natural light from above, when applied properly, can overcome many design challenges.   The program addresses designers' needs for continuing education to meet and maintain state licensing requirements and professional accreditation.
This course provides 1 AIA/CES LU/HSW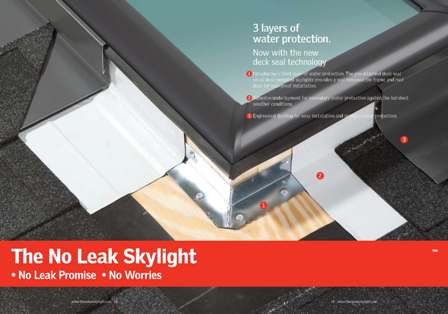 Plus, learn more about Velux's new NO LEAK Skylight, now available at Kuiken Brothers.  You will never look at skylights the same way again!
Seating is limited to the first 30 architects.
This event is free, compliments of Kuiken Brothers and Velux Skylights