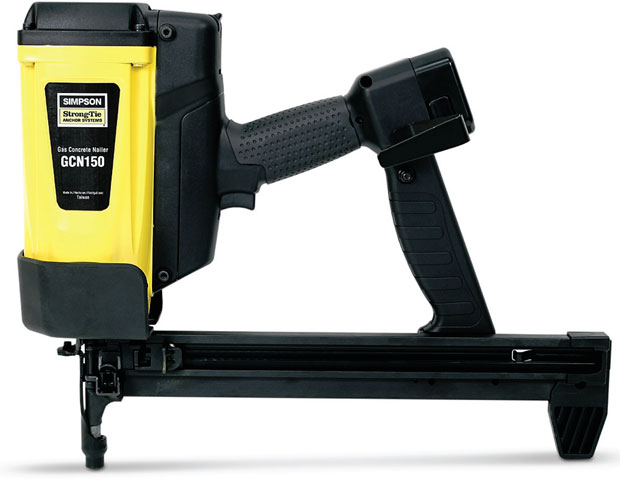 The Simpson Strong-Tie GCN150 gas-actuated concrete nailer is a portable fastening tool for attaching light-duty fixtures such as drywall track, furring strips, hat track and angle track to concrete, steel, CMU and metal deck.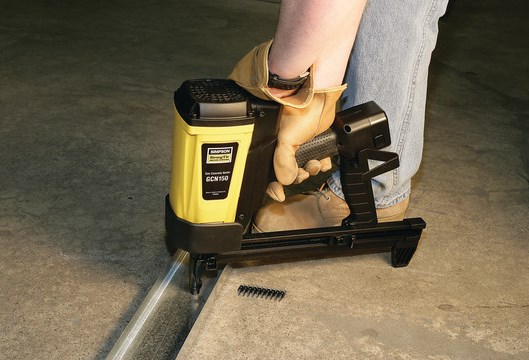 The GCN150 has a portable gas fuel supply that does not require electrical cords or hoses. The GCN150 sets up quickly and offers maximum productivity. With a 500 shot-per-hour capacity and a pin jam release door, the GCN150 makes fastening pins fast and easy. Additional attributes include two-step pin loading into the magazine, light and well-balanced weight, a battery indicator light and a sure-grip rubber handle pad.
If you would like more information on any Simpson Strong-Tie products for commercial applications, feel free to give us a call, fill out our Contact Us Form, or visit us at one of our locations in NJ & NY. One of our sales representatives will follow up with you right away. We look forward to working with you on your next project.