A screened porch is truly the best of both worlds – you get the opportunity to enjoy plenty of natural light and fresh air while being distanced from bugs and certain precipitation. Additionally, a screened porch is the perfect space to serve as a middle-ground between outside and inside.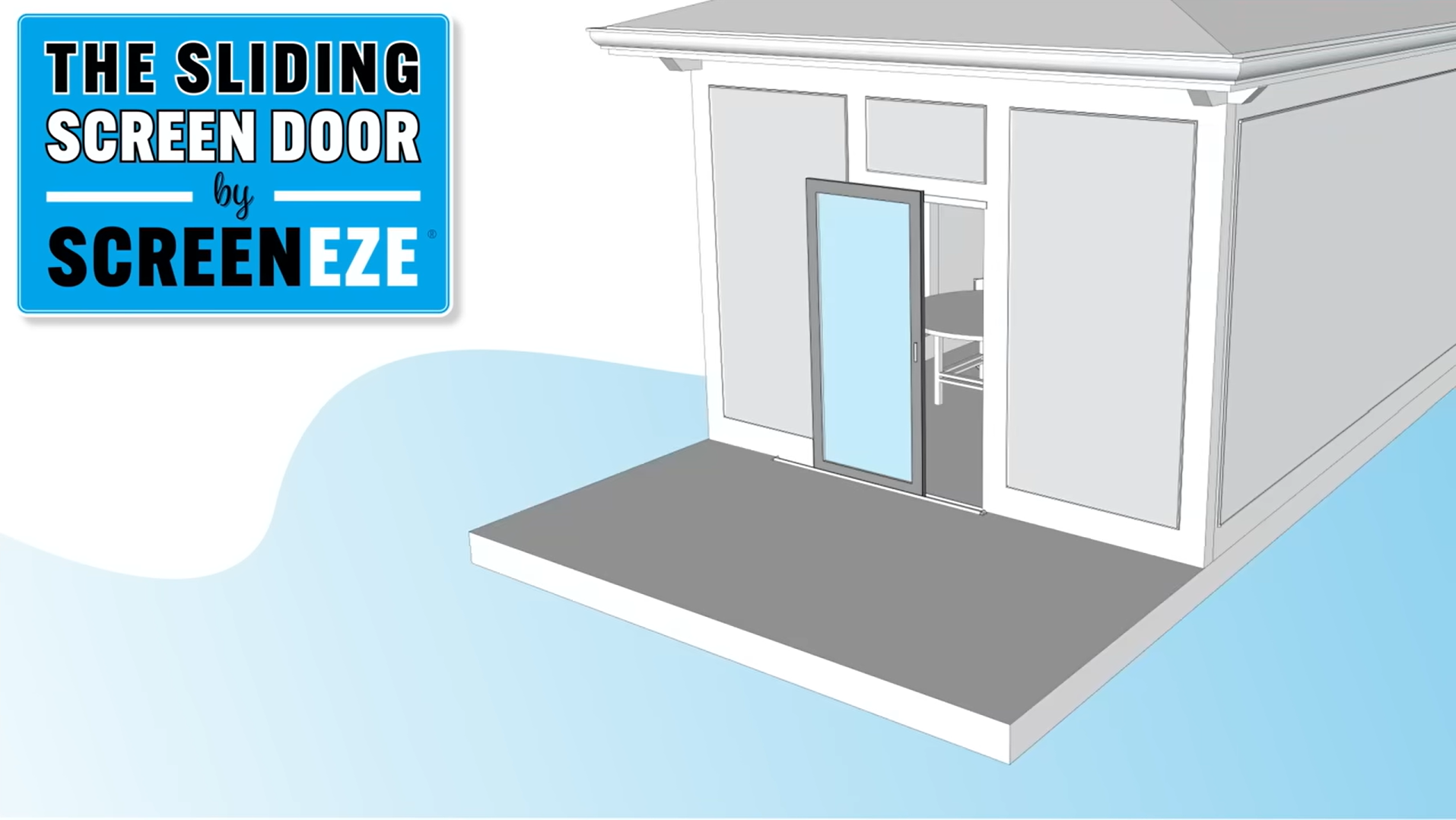 The new Sliding Screen Door by SCREENEZE is a barn door style sliding screen door that will match perfectly with any SCREENEZE or SNAPTRACK screened porch. It maintains the crisp and clear unobstructed views that you have grown accustomed to with your traditional SCREENEZE and SNAPTRACK screened porch.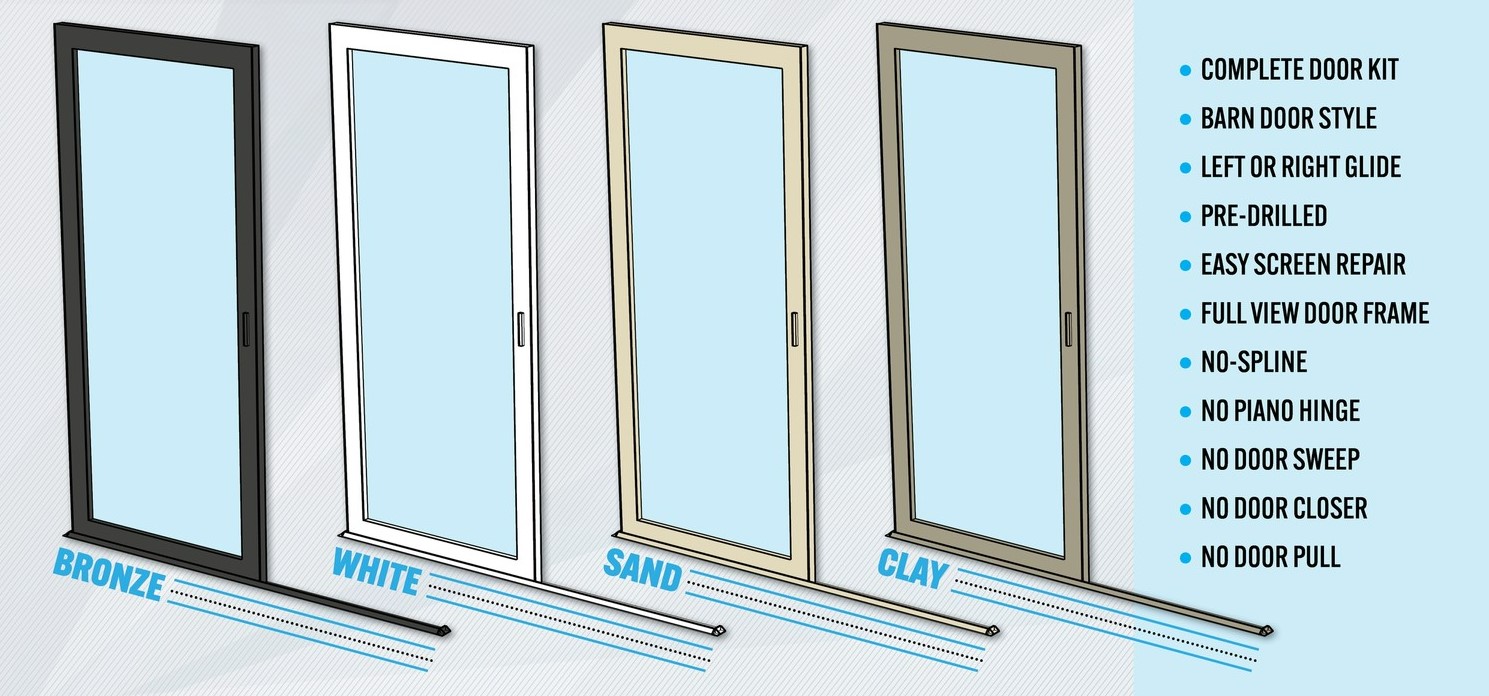 To perfectly match the SCREENEZE and SNAPTRACK Systems that are already installed, the new Sliding Screen Door will be available in the colors Bronze, White, Sand, and Clay.
The new Sliding Screen Door provides:
Full view door frame
Right or left glide motion
Zero clearance door swing
The ability to fit a standard door opening
Phifer screen fabric included
The traditional SCREENEZE snap technology
If you would like more information on SCREENEZE Screen Door for your next project , please feel free to give us a call (201) 652-1000, or complete the Contact Us Form and a Kuiken Brothers representative will follow up with you right away. We look forward to learning more about your project and how we can assist!