Moving air through homes and distributing light can be accomplished by a combination of mechanical and passive, with a fan and an open window as an example. But since warm air rises, if there is an opening in the room, it will escape. By installing a venting skylight you are providing a source of natural light and possibly ventilation. In addition, your home will seem bright and have a more open feeling. When it comes time to choose the right product for your job and application, Kuiken Brothers Millwork Showrooms offer an unprecedented experience where you can compare various products and features in a full room, real life experience. While understanding your window needs, we'll offer your moulding and architectural hardware considerations as well.
Dome'l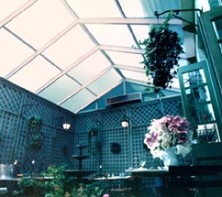 When it comes to custom skylights for unique residential or commercial projects, there is no job too big or too small for Dome'l. Dome'l takes great pride in their ability to provide outstanding customer service, professional technical assistance and top quality products to meet your greatest expectations. From comprehensive engineering analysis to handcrafted fabrication, every step is scrutinized to assure all skylights meet Dome'l's strict standards for exceptional performance and unmatched aesthetic appeal.
Velux Skylights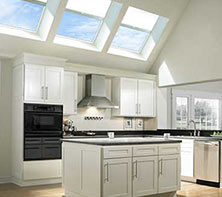 Velux offers the widest selection of roof windows, skylights and sun tunnels to perfectly match your expectations for comfort and better living through daylight. Their roof windows and skylights let in 30% more light than vertical windows. All Velux Skylights come with standard Comfort glass, which prevents heat gain and heat loss and protects against fade-causing sun rays. Conside Velux Sun Tunnels when you are looking to improve interior spaces and the well-being of people in them by bringing bright and natural daylight to places with no direct outlook. Make sure to ask about their new solar skylight which can be opened by remote, automatically closes when it sense rain, and requires no electric to operate – the solar panel does it all.
Velux Sun Tunnel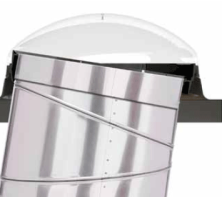 Introducing the VELUX SUN TUNNEL skylight – the most innovative skylight in the industry. The new product design delivers brighter natural light and the easiest installation available. Depending on the application and the distance from the roof line to the installed location, there are a number of different designs to choose from, including rigid with pitched flashing, flexible tunnel, rigid curb mount for flat roof as well as a 22″ curb commercial kit.