Kuiken Brothers recently supplied Fritz Carpentry & Contracting with a full house of Marvin Windows for a complete remodel of a historic, Victorian style home in Bucks County, PA. One of the casement windows in the main bathroom is situated in the front of the home which posed a bit of a privacy concern for the homeowner. Fritz Carpentry, project designer Georgia Zikas Design, Kuiken Brothers and Marvin Windows teamed together to offer a switchable privacy option from Polytronix.
Imagine having privacy at the touch of a button. The revolutionary ability to turn transparent glass to an opaque panel happens with Smart Glass. Polytronix, Inc. has changed the game with Switchable Privacy Glass. From conference rooms to the privacy of your home, this technology is simple and innovative. Turn ordinary windows into walls as smooth as whiteboards. From bathrooms to the boardroom, with the flip of a switch. The applications are endless. Switchable film and glass can happen in moments.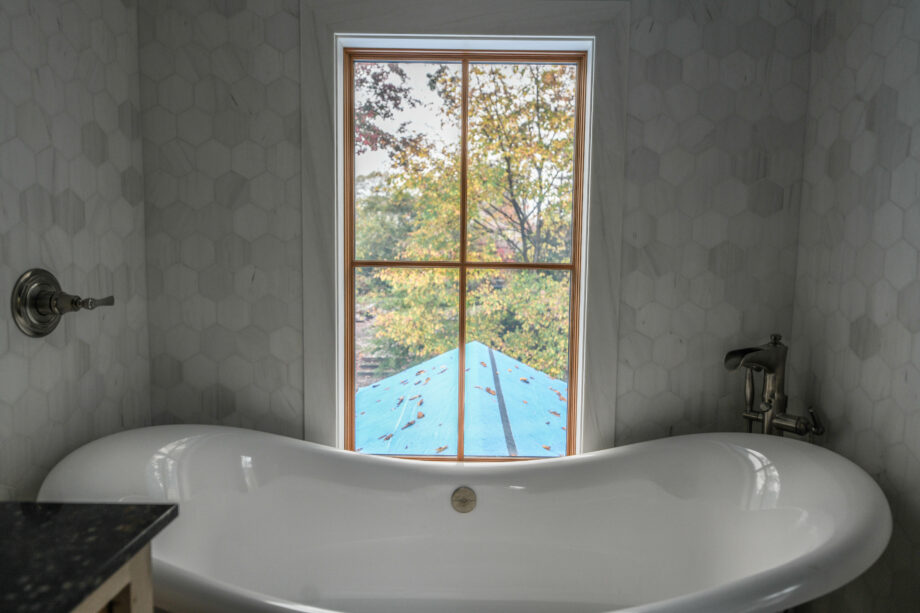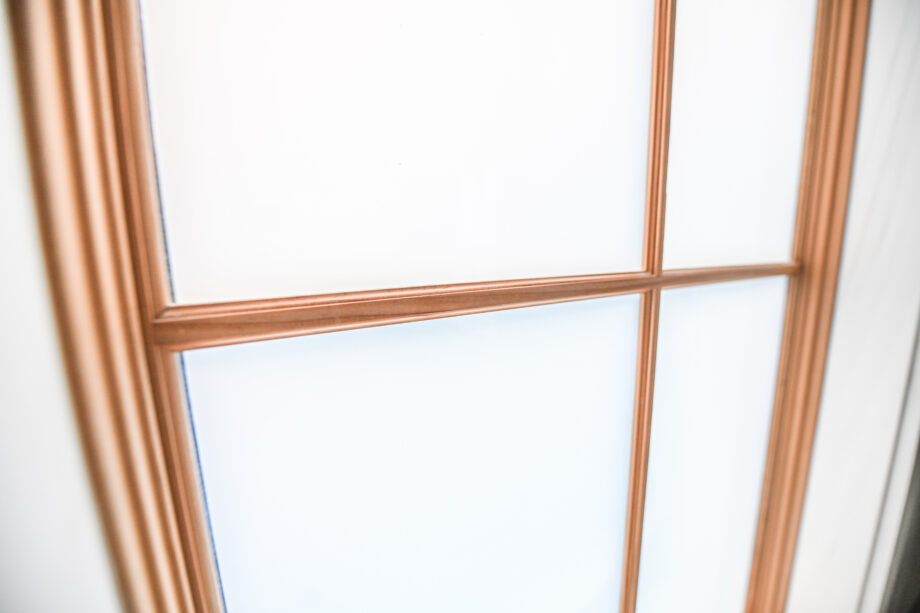 So how does it work? When the power is off, the liquid crystal molecules are randomly oriented that scatters incident light and the Polyvision panel becomes translucent . When electricity is applied, the liquid crystal molecules line up, the incident light passes through, and Polyvision looks clear. This privacy option can be used in commercial and residential applications using 120 VAC primary power and a minimum of 15 Amp Circuit Breaker.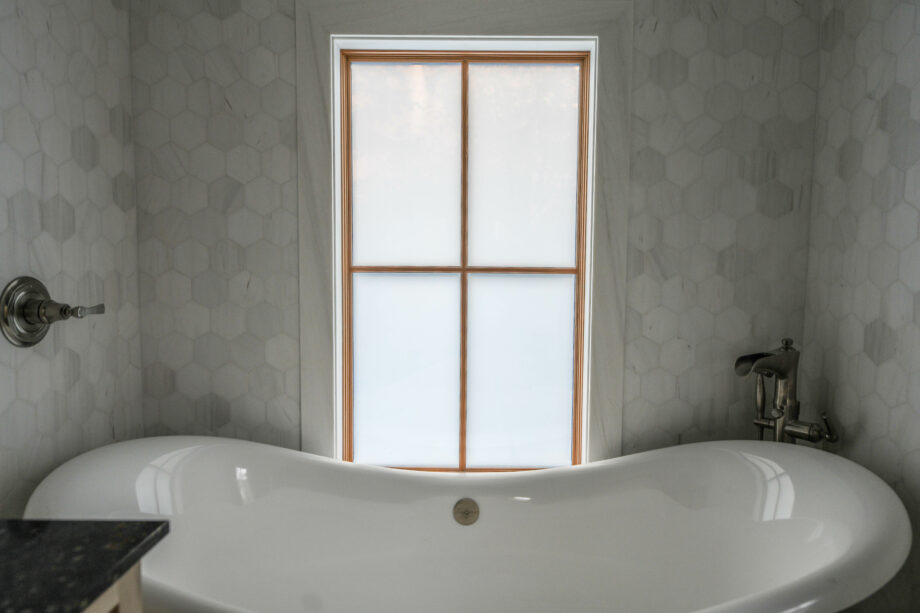 Use Smart Glass as a creative alternative to in-home window treatments.  At home and in the office, Switchable Privacy Glass will make your residential or business space confidential. Use the technology to display presentations. In the bathroom you can use Smart Glass as a replacement to curtains, allowing daylight to enter the room without prying eyes. The technology allows the glass to change from transparent to translucent in a matter of seconds.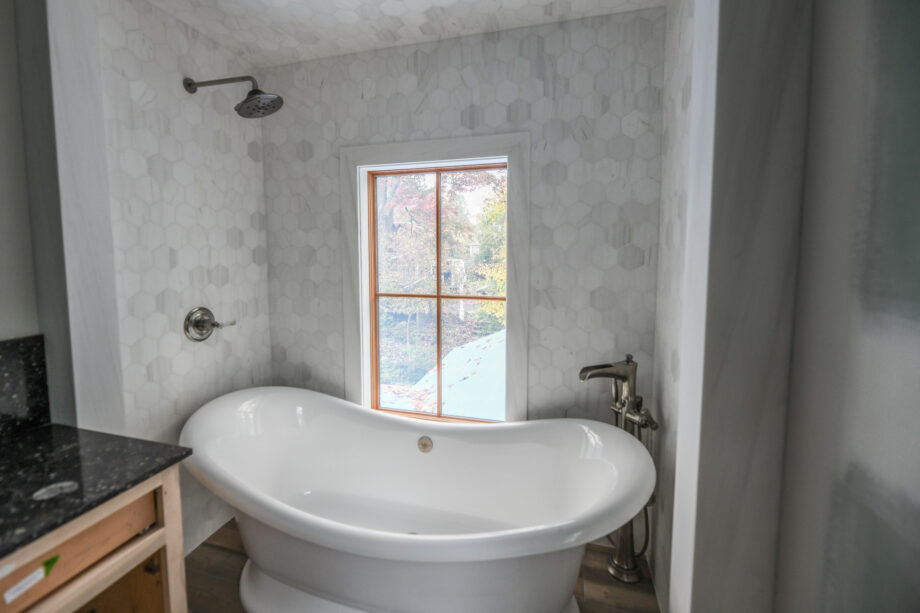 For commercial use, Smart Glass simultaneously increases privacy and transparency by turning an open conference room into a private meeting space. In a residential setting, Switchable Privacy Glass allows homeowners to choose when and where they want privacy by the flip of a switch. The applications are ideal for clinics and medical offices. Replace curtains and blinds with a glass window that turns into a wall in seconds. With options such as noise reduction, to versatile streamline solutions with limitless possibilities, Switchable Privacy Glass a great way to make a statement.
If you'd like to learn more about adding Polyvision Smart Glass to your Marvin Windows on an upcoming project, please give the millwork experts at Kuiken Brothers a call or complete the online Contact Us form on our website and one of our millwork specialists will follow up with you right away. You'll likely want to come visit us at one of our high-end custom Millwork Showrooms for a highly engaging and interactive experience. Our team will guide you as far along as you'd like to go! In addition to Marvin Windows & Doors, we offer the most extensive in-stock collection of historically accurate moulding collections in the region. We can guide you through the moulding selection process and offer a custom online selection tool in our Moulding Design Guide.
About Kuiken Brothers Millwork Showrooms
Kuiken Brothers Showrooms were designed for builders, remodelers, architects and interior designers to utilize the space as an extension of their business. Creating a showroom and maintaining it with the latest trends is a significant investment which we are proud to make to help support your business. If we can do anything to help you spend less time in the office and more time on the jobsite with your clients, it is well worth the investment to Kuiken Brothers.
We opened our very first standalone millwork showroom at our Succasunna, NJ location in Morris County in 2006 and have been transforming the showroom spaces at all of our locations, ensuring these spaces are the ideal destination for builders, remodelers and architects to meet with their clients to simplify the window, door, moulding, decking, architectural hardware and cabinetry selection.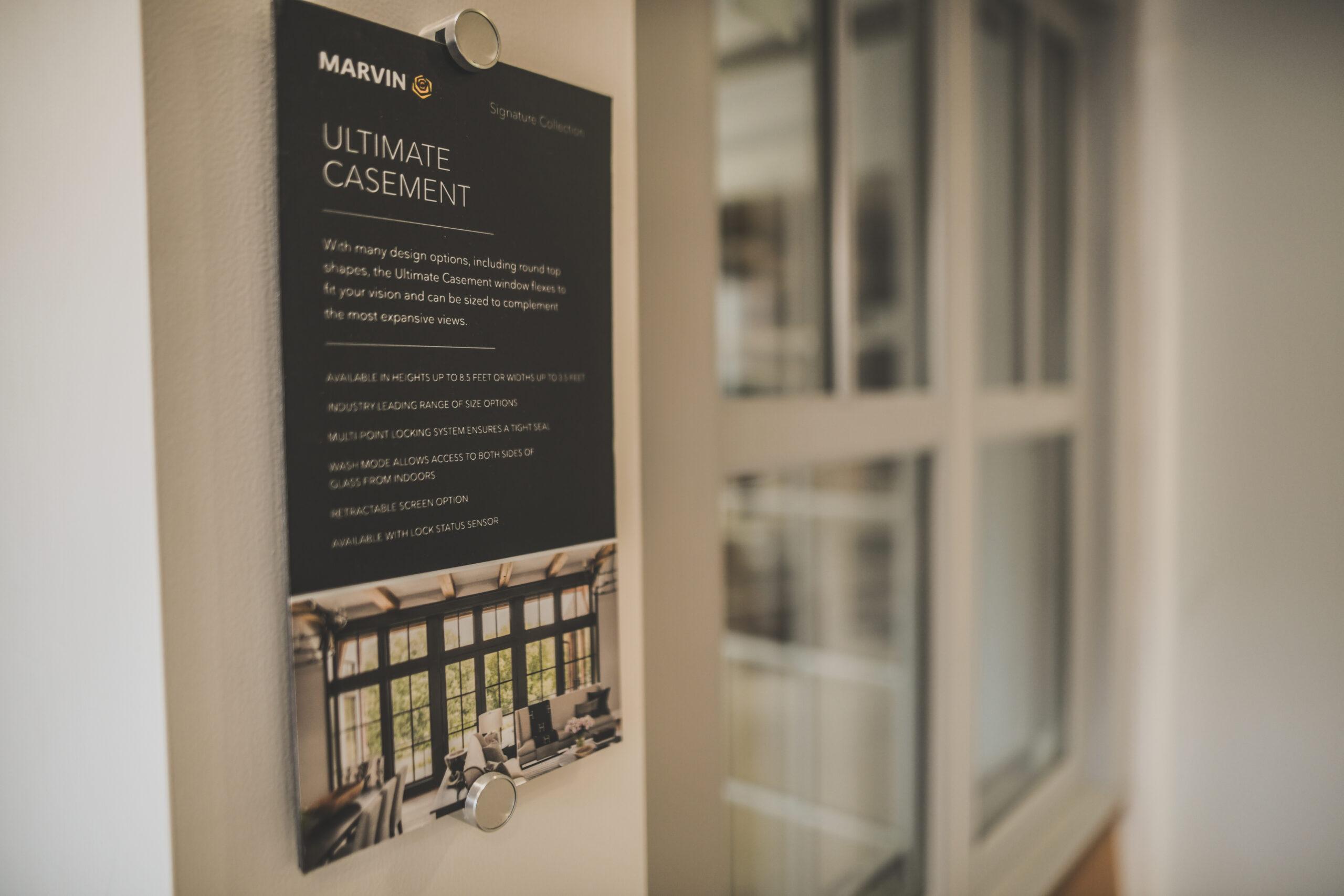 Remodeling and new construction product selection has never been easier or more efficient. Windows, doors, mouldings, decking, architectural hardware, even kitchen and bath cabinetry can all be selected under one roof.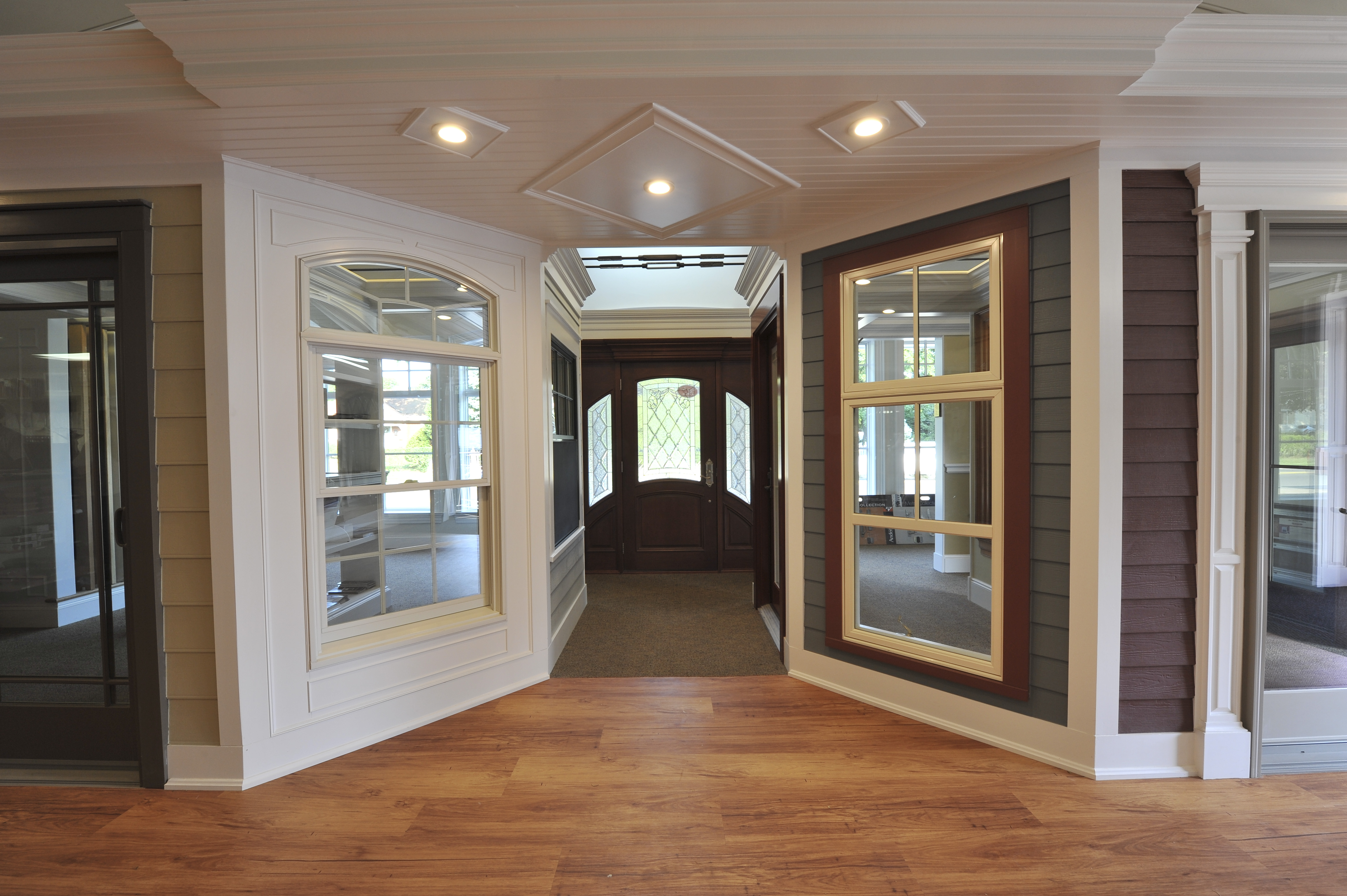 Compare Options
Price, quality, color, upgrades. A homeowner has many different needs. Whether the budget is limitless or the simple need of a roof over head is required, Kuiken Brothers has options for all. No matter what side of the spectrum your project is on, your clients should have an opportunity to see, touch and feel the products before they are installed in their home, and that is the opportunity that our showroom provides.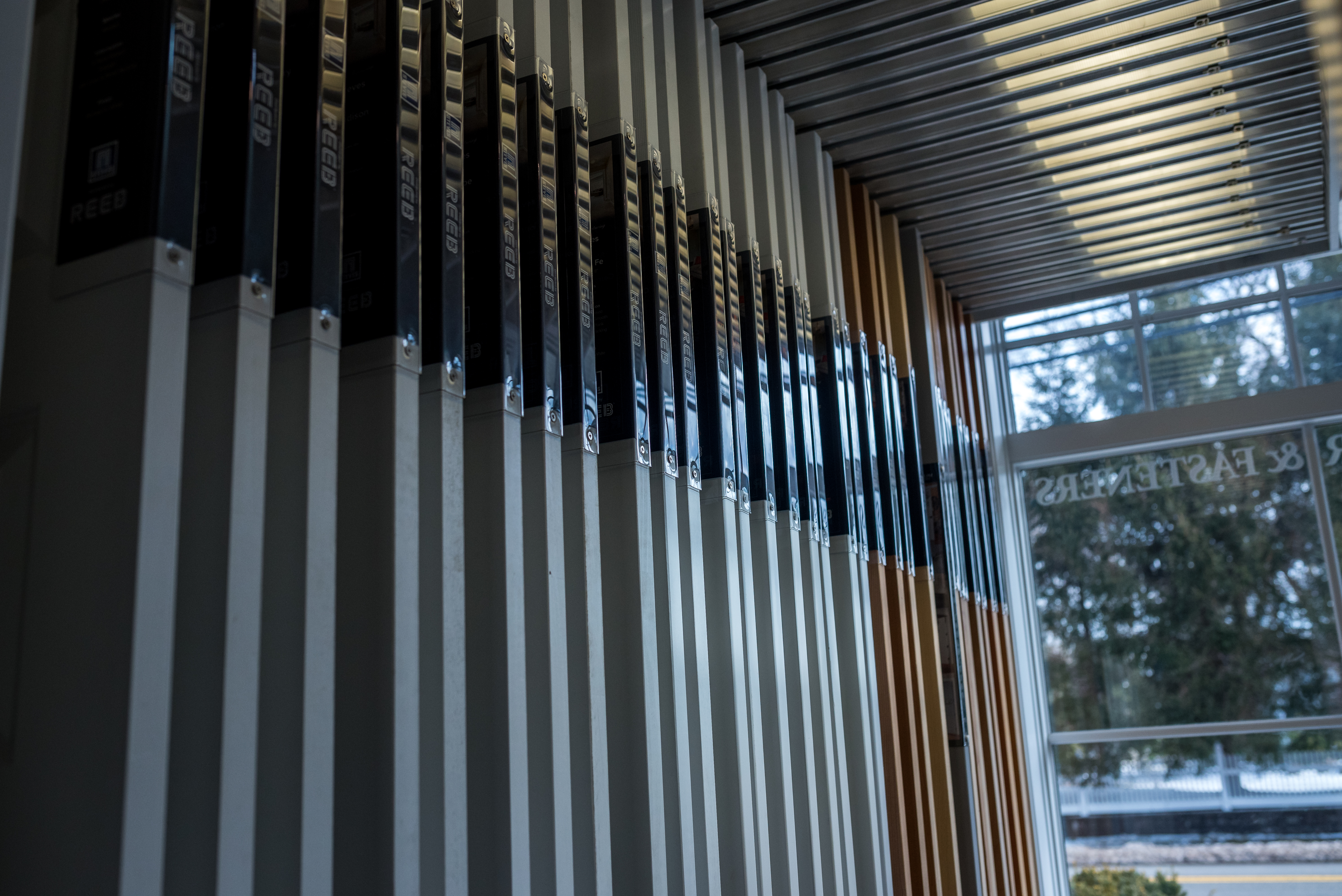 Find Complimentary Styles
Windows, doors, mouldings and cabinetry come from various manufacturers with different designs and profiles. In Kuiken Brothers showrooms you are able to view them side by side to ensure a complimentary and consistent look is created in your clients home.
Product Samples
We invite you to take home product samples and literature and make a decision that is convenient for you. When you enter a Kuiken Brothers Showroom you will not find a hard sell from our sales team. We are on-staff to provide a relaxing, consultative environment for you and your clients. We will guide you through our showroom and answer and questions you may have.
We hope to see you soon, whether you are looking for inspiration for your dream project, or right in the middle of a project and need to make quick product decisions and selections. We hope to see you soon!
Find a Kuiken Brothers Millwork & Cabinetry Showroom Near You
Click here for a list of Kuiken Brothers Locations
Typical Showroom Hours*:
7am – 4pm Monday through Friday
8am – 12pm Saturday
Closed Sundays
Please feel free to call in advance to ensure a specific product that you are looking for is on display. Our showrooms are in close proximity to one another, so if one showroom does not have a specific product on display, chances are we can direct you to a local one that does. For a list of phone numbers, click here
Save