Please join us on an exclusive Architectural Tour of New York City courtesy of Kuiken Brothers and Marvin Windows & Doors on Thursday May 14, 2015.
New to New York: Plans + Process
Qualifies for 4 AIA HSW Credits
Begin at Kuiken Brothers Emerson, NJ Millwork Showroom
246 Kinderkamack Rd Emerson, NJ 07630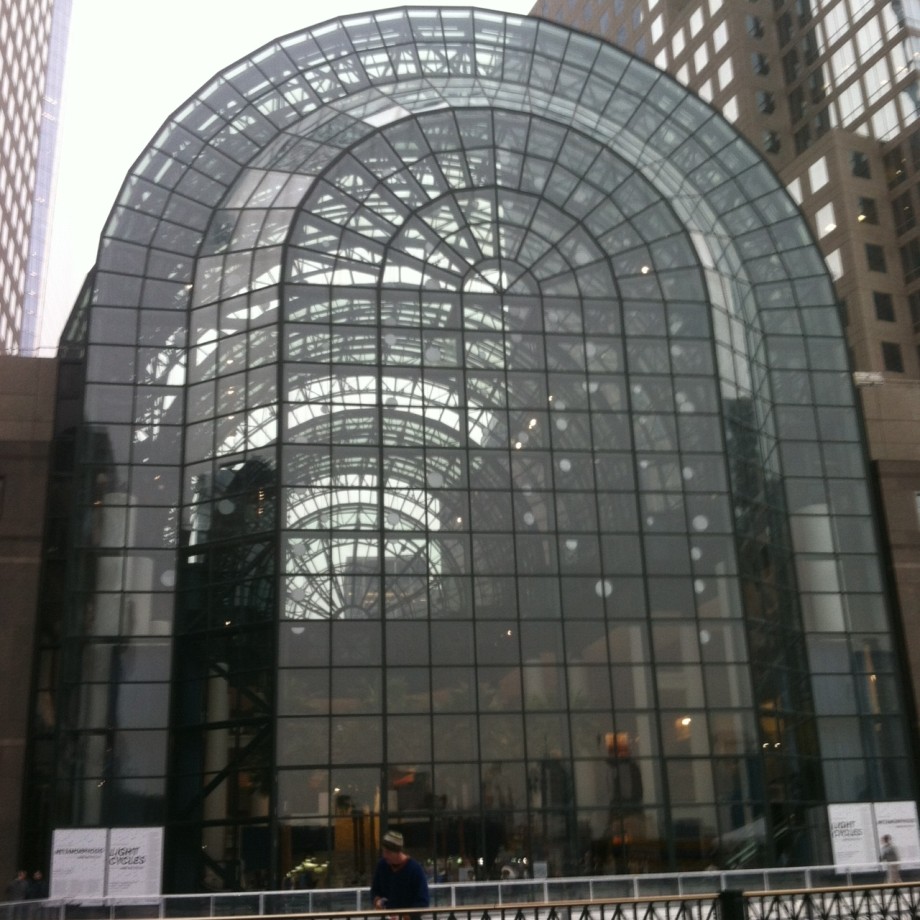 A coach-and-walking tour hosted by Matt Postal that considers various important examples of contemporary architecture, major development sites, and successful examples of adaptive reuse. Highlights will include recent construction and historic structures along the High Line, LEED-certified buildings in Battery Park City and elsewhere, and works by both Pritzker-prize-winning architects and notable local firms.
7:00am – Coffee & Light Breakfast at Kuiken Brothers New Emerson, NJ Millwork Showroom
7:30 – Tour bus departs
9:00 – Pickup Tour Guide, Matt Postal
View Hudson Yards mixed-use development site. Master Plan (Kohn Pederson & Fox, 2013-)
9:30 – On + Off the High Line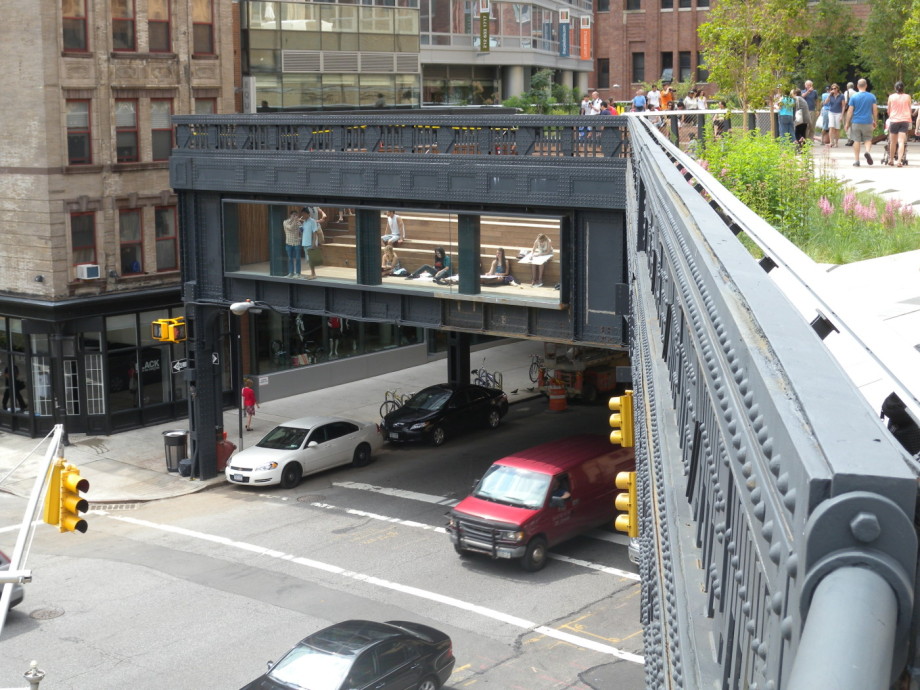 From 34th Street + 11th Avenue, walk south on High Line (section 3: 2014), exiting park at 20th Street
High Line 23 (Denari, 2011), 100 11th Avenue (Jean Nouvel, 2010), Metal Shutter Houses (Shigeru Ban, 2010), IAC Headquarters (Gehry, 2007), David Zwirner Gallery (Annabelle Seldorf, 2013, interior).
10:45 – Adaptive Reuse in West Chelsea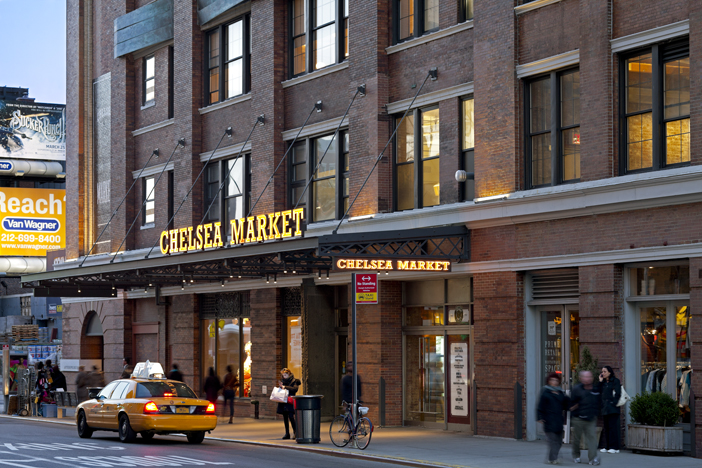 Walk east, ending at Ninth Avenue and 15th Street, re-board coach
Chelsea Market (Vandberg Architects, 1990s, interior), the Porter House (ShoP, 2003), Maritime Hotel (Ledner, 1964/2003), Dream Hotel (Handel Architects, 2012, interior?)
11:15 – West Village Waterfront & Tribeca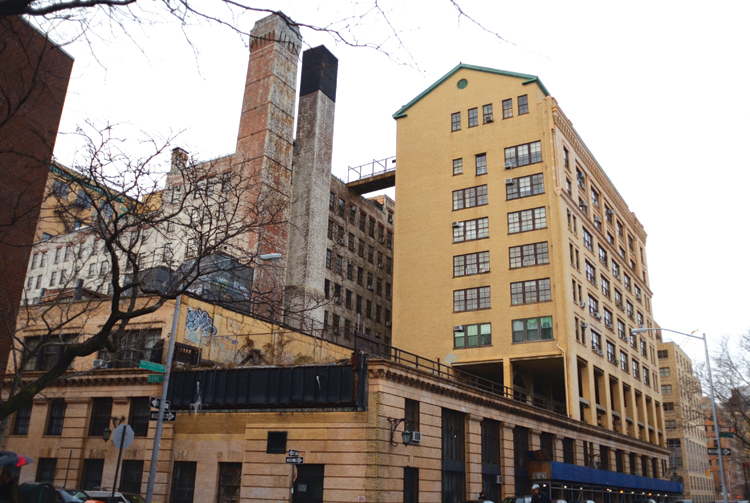 South on 9th Ave to Washington, view from coach, probably stopping at Bethune or continuing south to Tribeca
Westbeth (Meier, 1969), Perry Street Apts (Meier, 2002-06) Superior Ink Apts + Townhouses (Stern, 2010), Palazzo Chupi (Julian Schnabel, 2008), 166 Perry Street (Asymptote, 2010)
12:45pm – Lunch in Tribeca (Tribecca Grill)
2:15 – Battery Park City and the re-emerging World Trade Center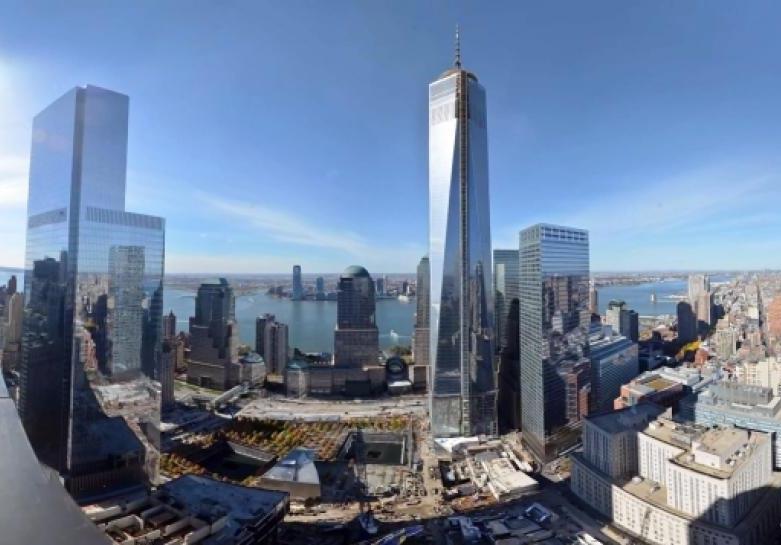 West on Chambers Street, south on River Terrace, stopping near Murray Street for walk, group walks to 8 Spruce Street. View Goldman Sachs Headquarters 200 West Street (Pei Cobb Freed, 2010), Goldman Alley (Preston Scott Cohen 2011), One World Trade Center (SOM, 2015), Winter Garden/Brookfield Place (Rafael Pelli, pavilion 2013)
NY Public Library (1100 Architect, 2010, LEED Gold, interior), Teardrop Park (Michael Van Valkenburgh, 2009), PATH station and passage (Santiago Calatrava, 2016), World Trade Center site, Fulton Street Transit Hub + restored Corbin Building (Nicholas Grimshaw, 2015), 8 Spruce Street (Gehry, 2010)
3:00 – Bus picks up group at 8 Spruce Street, between Nassau + Gold Streets
3:15 – Along the Bowery and NoHo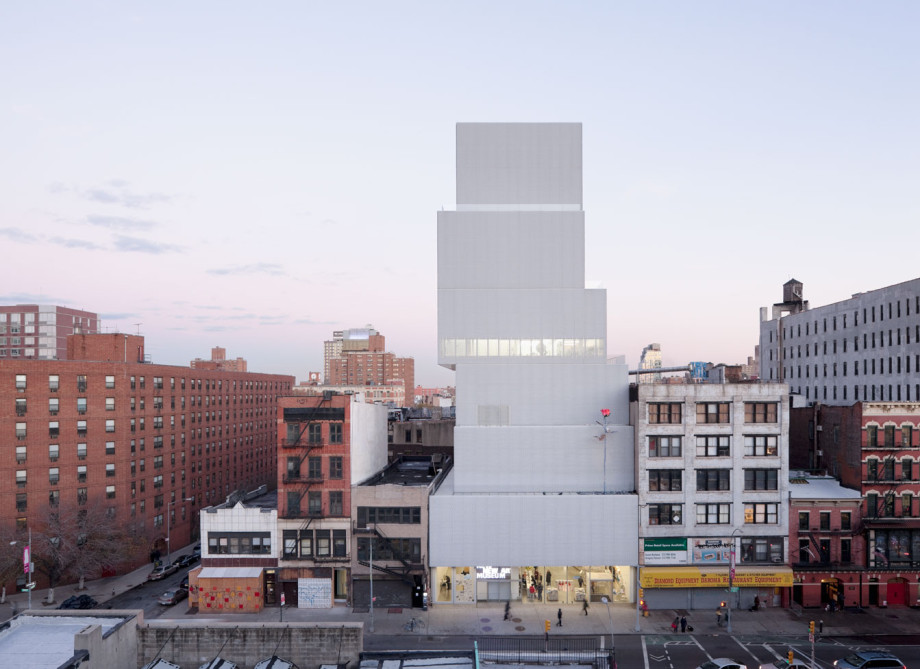 North along Water Street to the Bowery, stopping in front of museum at 235 Bowery, near Prince Street
New Museum (SANAA) and Sperone-Westwater Gallery (Foster + Partners, interior)
Walk north along Bowery to Bond Street, meet coach at the corner of East 2nd Street
48 Bond (Deborah Berke, 2008), 40 Bond Street (Herzog + DeMeuron), 25 Bond Street (BKSK, 2007)
3:45 – East Village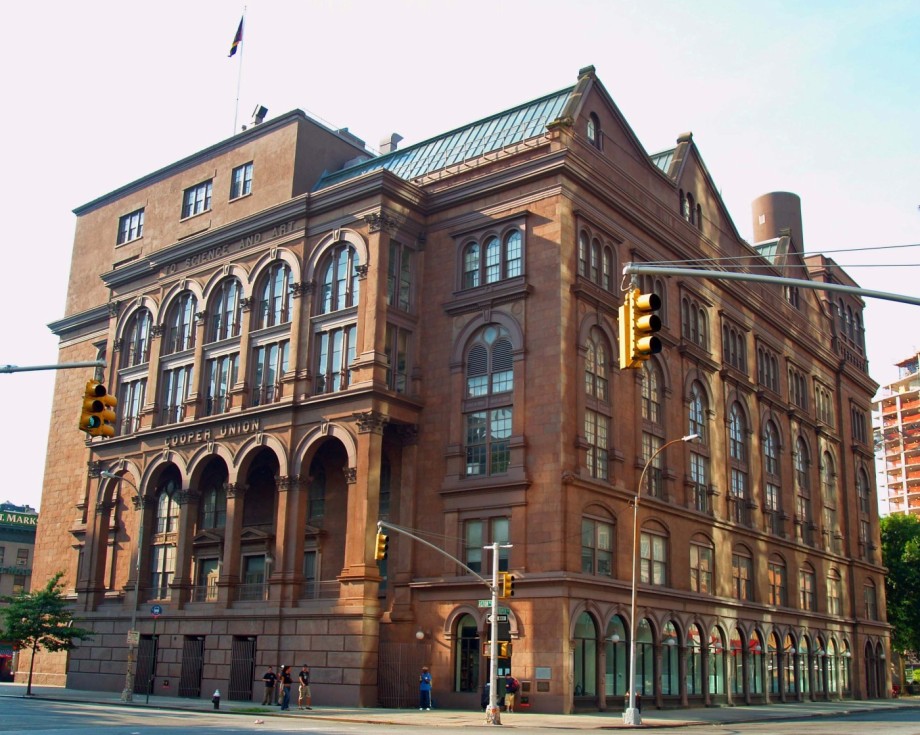 Drive north along the Bowery, from coach view former Cooper Square Hotel (Carlos Zapata, 2009), One Astor Place (Gwathmey & Siegel, 2006), Cooper Union Architecture School (Morphosis, LEED platinum, 2009) and 51 Astor Place (Fumihiko Maki, 2014, potential LEED gold)
4:30 pm – End of Tour
West on 11th Street to Hudson Street or Seventh Avenue South.
Depart NYC, return to Kuiken Brothers Emerson, NJ Millwork Showroom
Seating is extremely limited and will be held on a first come, first served basis. Please only RSVP if you are 100% certain that you are able to attend. You will receive a confirmation as soon as the form is submitted.
If you have any additional questions, please contact Ryan Mulkeen, Kuiken Brothers Dir. of Marketing rmulkeen@kuikenbrothers.com (201) 705-5375
---