You may have heard of a uniqued process known as Torrefication? Well Lemieux Doors is now offering a premium exterior wood door with this new process and we think that you will be very impressed with this new line, especially if you are a natural wood guy.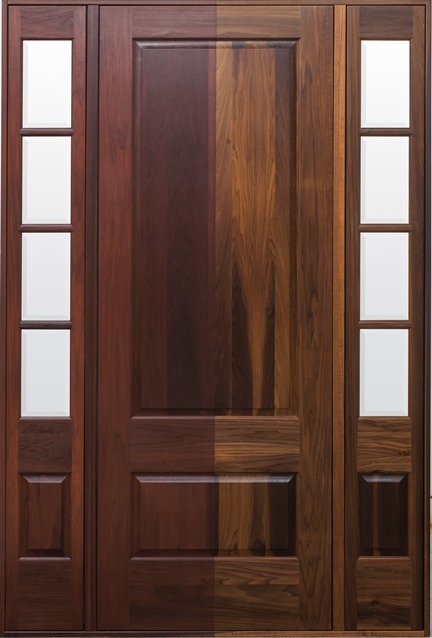 (Left: Stained Appalachian Poplar  Right: Clear-Coated Appalachian Poplar)
CHEMICAL FREE TECHNOLOGY
Torrefication is an all-natural green process whereby wood is heated over time in order to eliminate its tendency to rot. It also makes wood far more structurally stable, and highly resistant to heat, cold, and moisture!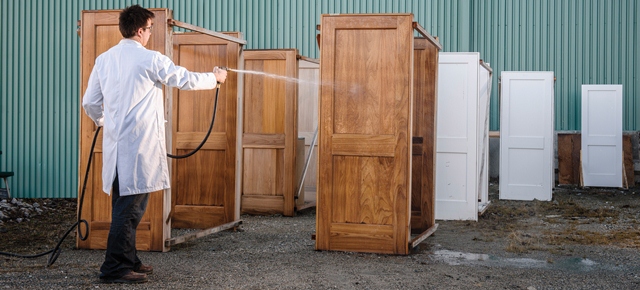 Pictured above, Lemieux has been subjecting their Torrefied door collection to daily abuse since October 2010, and they are still waiting for the twisting, warping or rotting to show.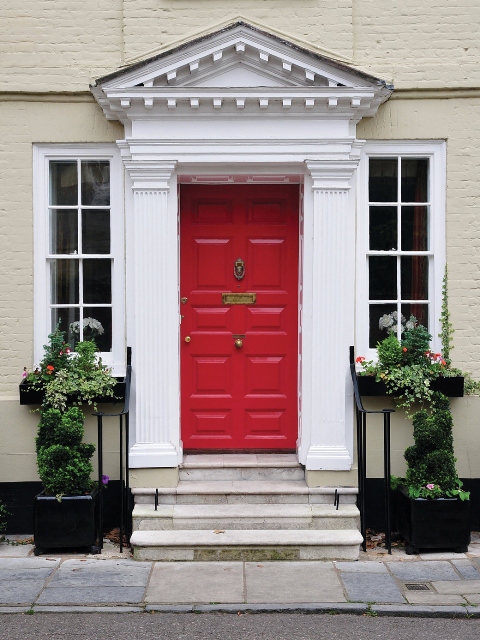 IT'S OVER WITH OVERHANGS!
This may be the first time a door of comparable quality can be installed without the usual overhang requirements. A door built to face up to the elements; direct sunlight and extreme heat and cold. What's more it can be stained or painted in dark tints! For the 20-year warranty to be honored, all six sides of the door must be sealed and maintained.
A 20-YEAR WARRANTY THAT'S AS DURABLE AS TIME.
Every Torrefied Series exterior wood door carries a 20-year guarantee against warping, twisting, rotting or delamination!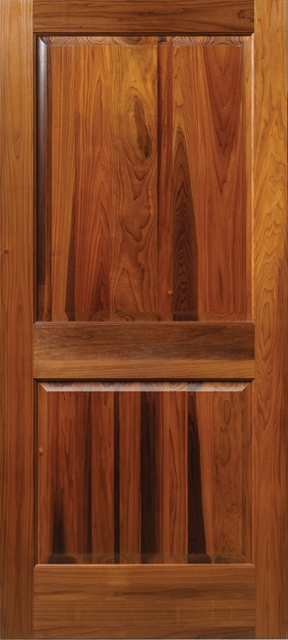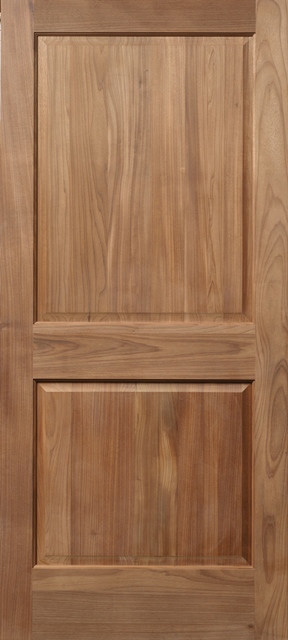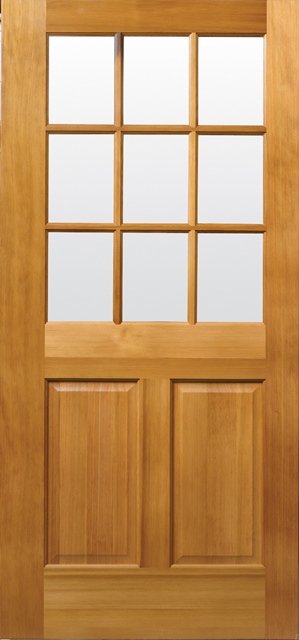 UNLIMITED POSSIBILITIES, UNLIMITED DESIGNS
The Torrefied Series is available in each of Lemieux's 10,000+ design options – and their 4/0 maximum widths and 8/0 heights are fully guaranteed, with available matching exterior jambs, brickmoulding and T-astragals.
Click here to download the Lemieux Torrefied Wood Brochure (8MB)
If you have any questions about the new Torrefied Collection from Lemieux, please e-mail me, Dan Hughes, at dhughes@kuikenbrothers.com or call me direct at 201-705-5352. We look forward to working with you on your next millwork project!