We were psyched when we heard that the team from Carlton Street Construction and FD Designs had chosen profiles from our Modern Craftsman Moulding Collection to completely adorn the restoration of this Italianate style home overlooking the Hudson River in Edgewater, New Jersey.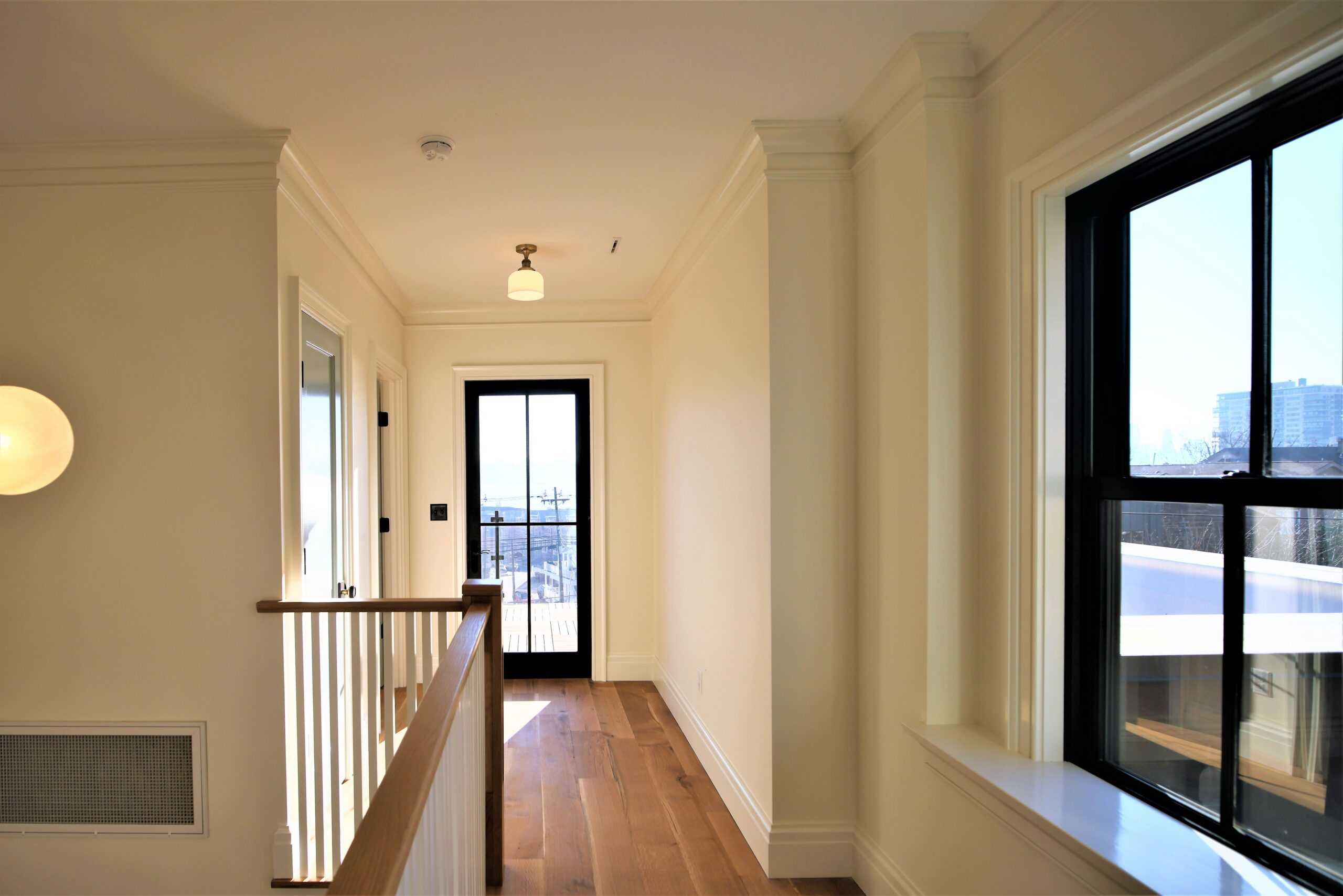 About the Modern Craftsman Collection: The Modern Craftsman Moulding Collection blends the simplicity of profiles found in Craftsman style homes built in the early 20th Century while still maintaining proper scale and proportion, inspired by our Classical Moulding Collection. These profiles are not scant. They are all milled from Appalachian poplar which creates deep incisions and crisp edges, ensuring each shadow line is purposeful and meaningful. It works great today as a simple, yet bold application for those looking to achieve a modern, contemporary look with a classical edge. To learn more, visit www.kuikenbrothers.com/moderncraftsman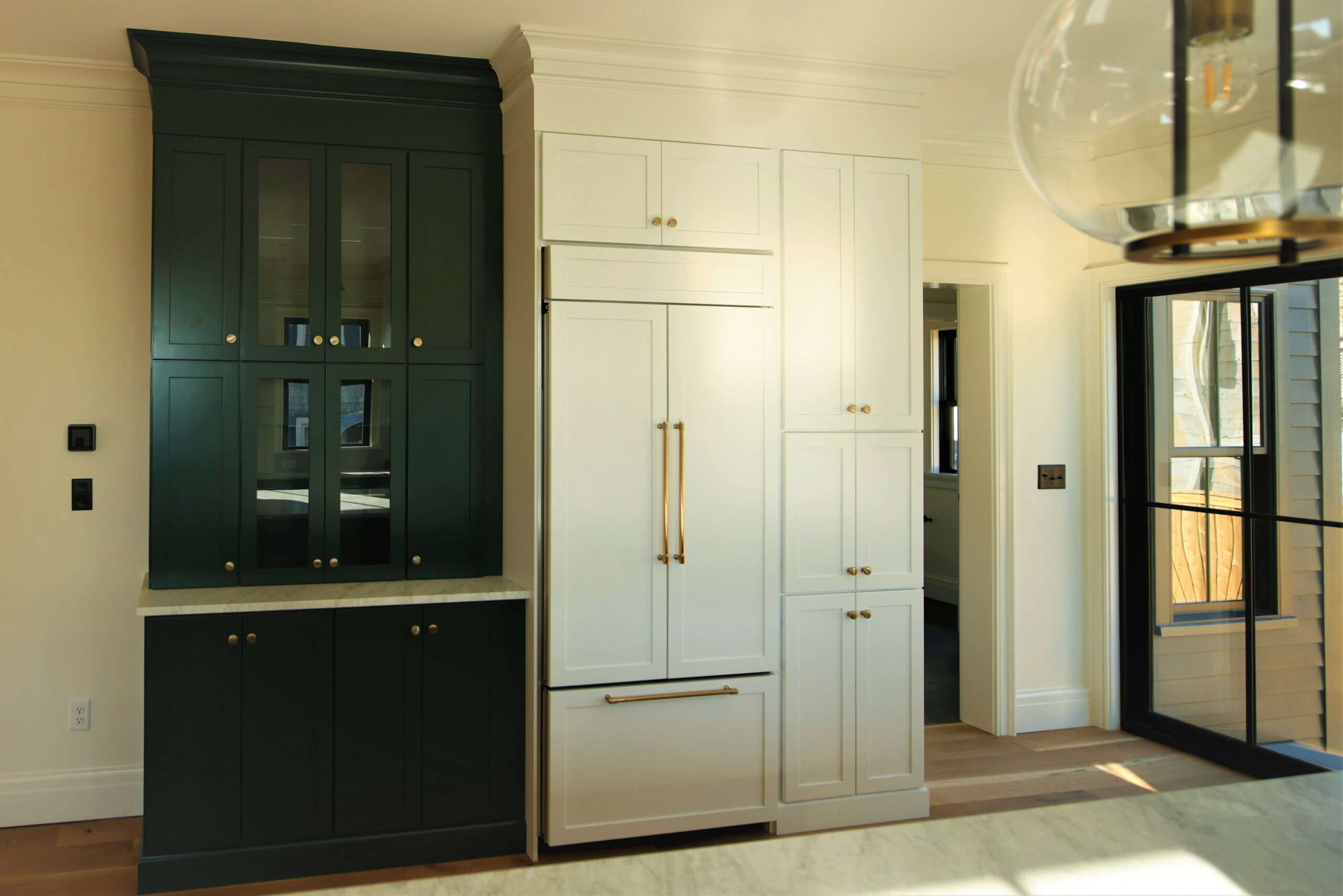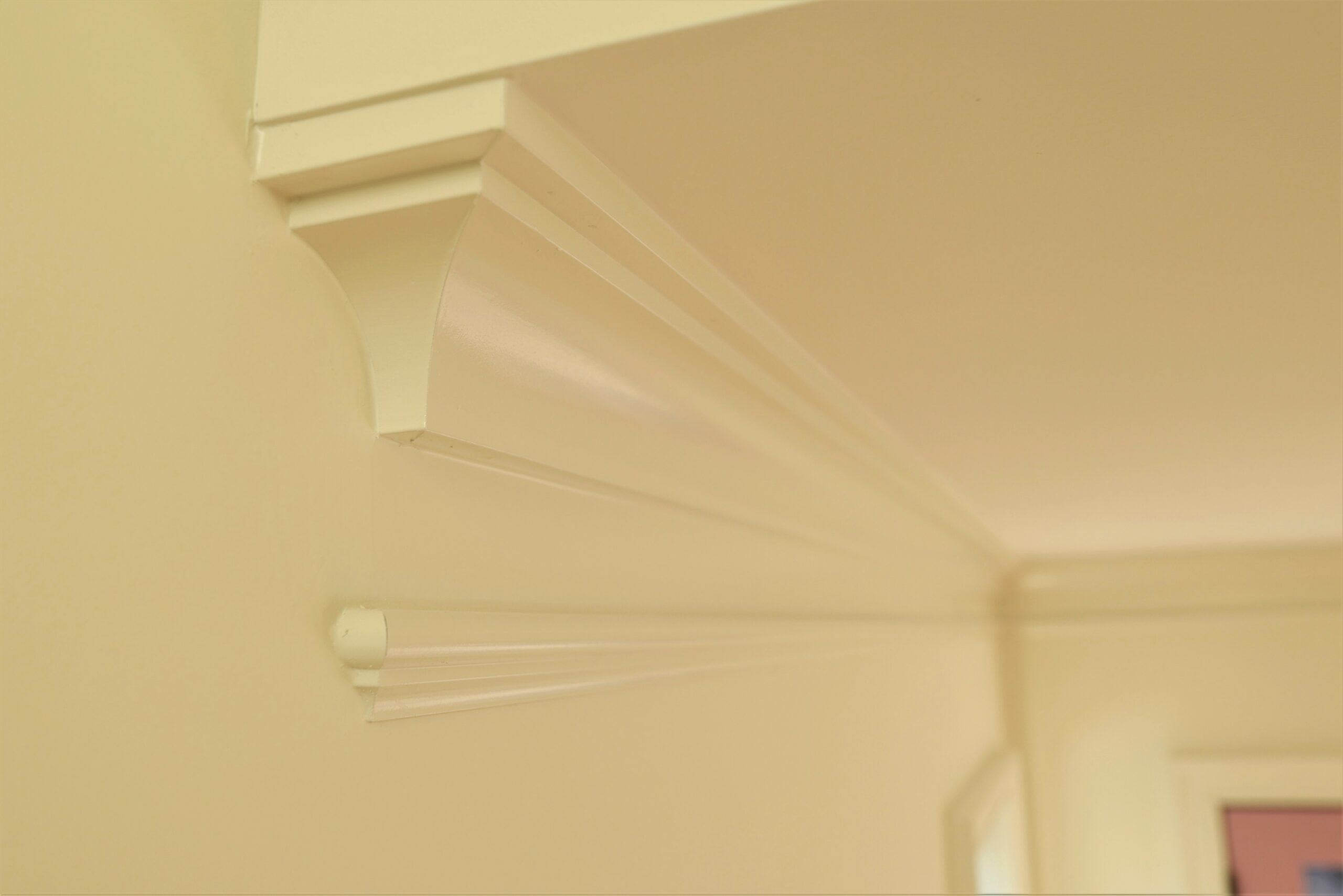 The crown moulding featured throughout the home is the KB342 Modern Craftsman Stepped Cove with a nose & cove KB393 applied to the wall beneath the crown to replicate a traditional picture rail detail. Picture rail mouldings were traditionally installed on plaster walls and would act as a place where you can hang your hooks for photos and reduce the risk of cracking the plaster walls.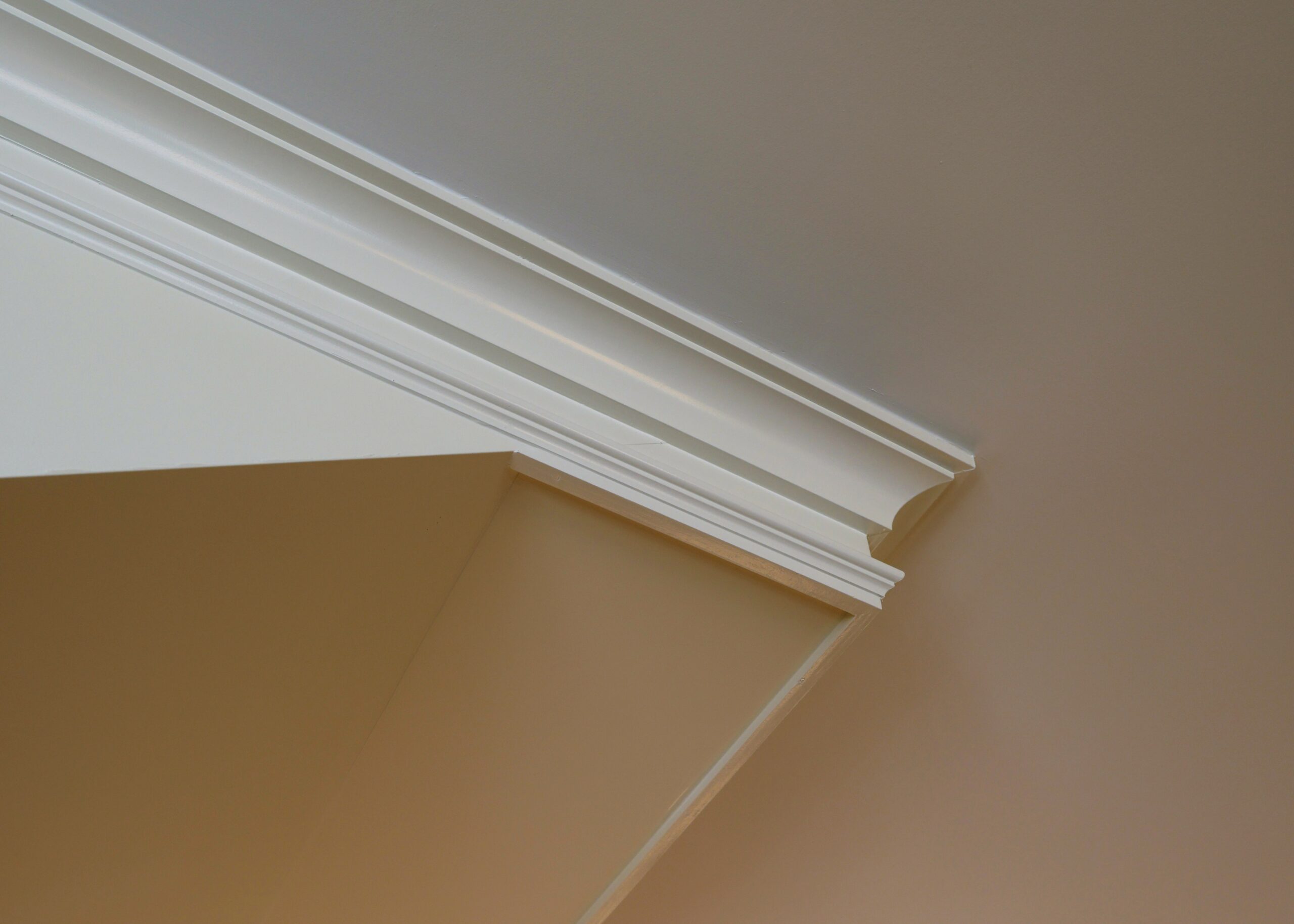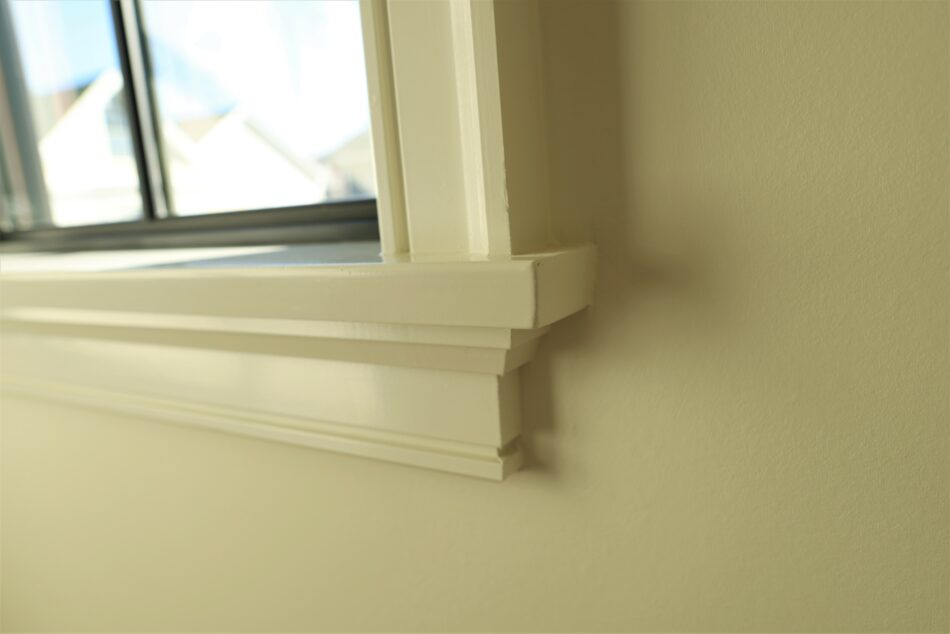 The casing chosen for the project was the KB161 Modern Craftsman Casing which is a 3-1/2″ poplar profile. The stool separating the casing from the apron below is the KB745 1-1/8″ thick profile which features an ever slight bevel.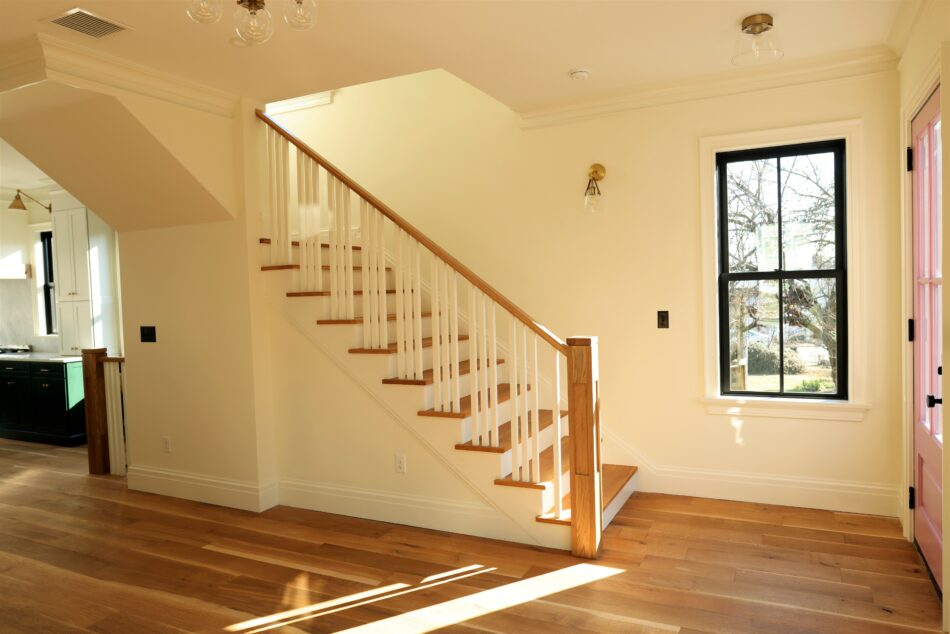 If you're looking to take your interior millwork packages, we highly suggest that you work with a building professional (builder, remodeler, architect, finish carpenter) who understands how to incorporate these moulding profiles into your unique space. They'll be able to see how the profiles work with the window and door selection, and take different interior elements (such as ceiling height, transition points, electrical outlets, etc) into consideration to ensure that you have a seamless integration.
Explore our Complete Moulding Design Guide
Kuiken Brothers' Moulding Design Guide is a digital resource featuring detailed interior elevation drawings of over seventy five unique moulding combinations, including full room packages, cornice combinations, coffered ceilings and mantles designs using profiles from our in-stock Moulding Collection. Detailed CAD drawings (DWG & DXF) and inspirational photos can be downloaded as you navigate through the various options.
Classically Inspired Moulding Packages
Modern Craftsman Moulding Packages
Typical Room Moulding Packages
10'+ Ceiling Moulding Packages
Whole House Interior Moulding Packages
Many of the moulding combinations found within this Moulding Design Guide are created with profiles from our Classical Moulding Collection. These profiles have historic precedent and are based off of classical and traditional designs discovered through our meticulous research of the Library of Congress's Historic American Building Survey and with the careful oversight of a nationally recognized historic moulding expert. Our goal is to help simplify the millwork selection process and hope you find this to be a useful resource.
Moulding and millwork can truly make the difference in the overall look and feel of a home. As an architect, designer and installer, you are in a unique position to ensure that the exterior aesthetics and architectural styles are carried to the interior design, so please feel free to take advantage of these services that are available to you from Kuiken Brothers.  These are just starting points for you to incorporate moulding designs into your plans. Once on the jobsite you will have a much better eye for the space so that you can swap out profiles as you see fit.
If you have any questions about how to download the CAD files for the KB Classical Moulding collection or the CAD files found within the Moulding Design Guide, please feel free to contact us at any time
Contact: Ryan Mulkeen, Kuiken Brothers Company E rmulkeen@kuikenbrothers.com P (201) 705-5375.