Why Choose Kuiken Brothers as your supplier of Trex Deck & Railing Products?
Expertise: Kuiken Brothers specializes in providing building materials, including decking products. We have knowledgeable staff who can offer advice and guidance on selecting the right Trex decking for your specific needs. Our expertise can be valuable in ensuring you make an informed decision.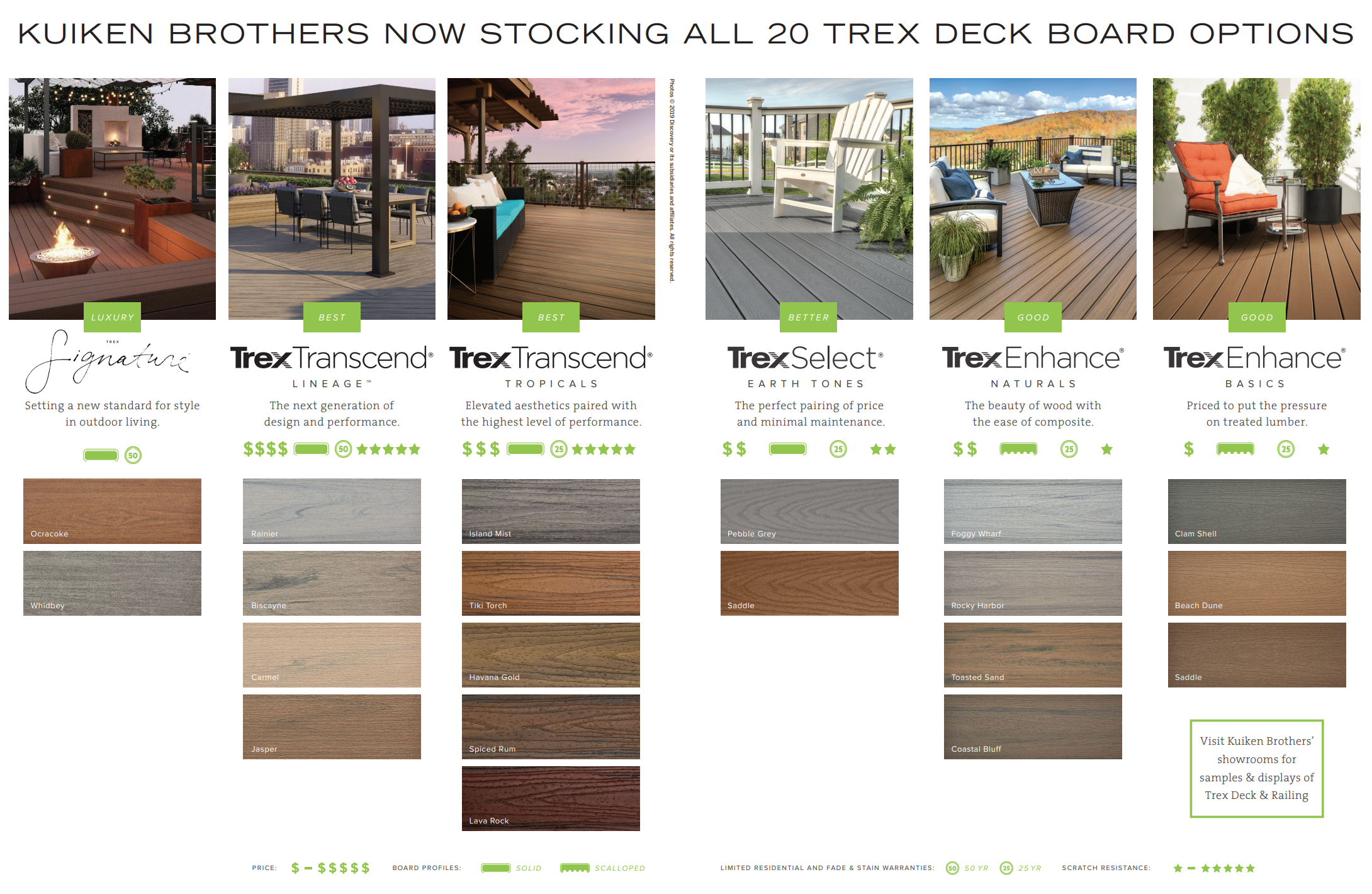 Range of Options: Kuiken Brothers stocks virtually the entire offering of Trex deck and railing products, including different colors, styles, and price ranges in their Transcend, Select and Enhance decking boards. This variety allows you to choose the option that best fits your aesthetic preferences and budget.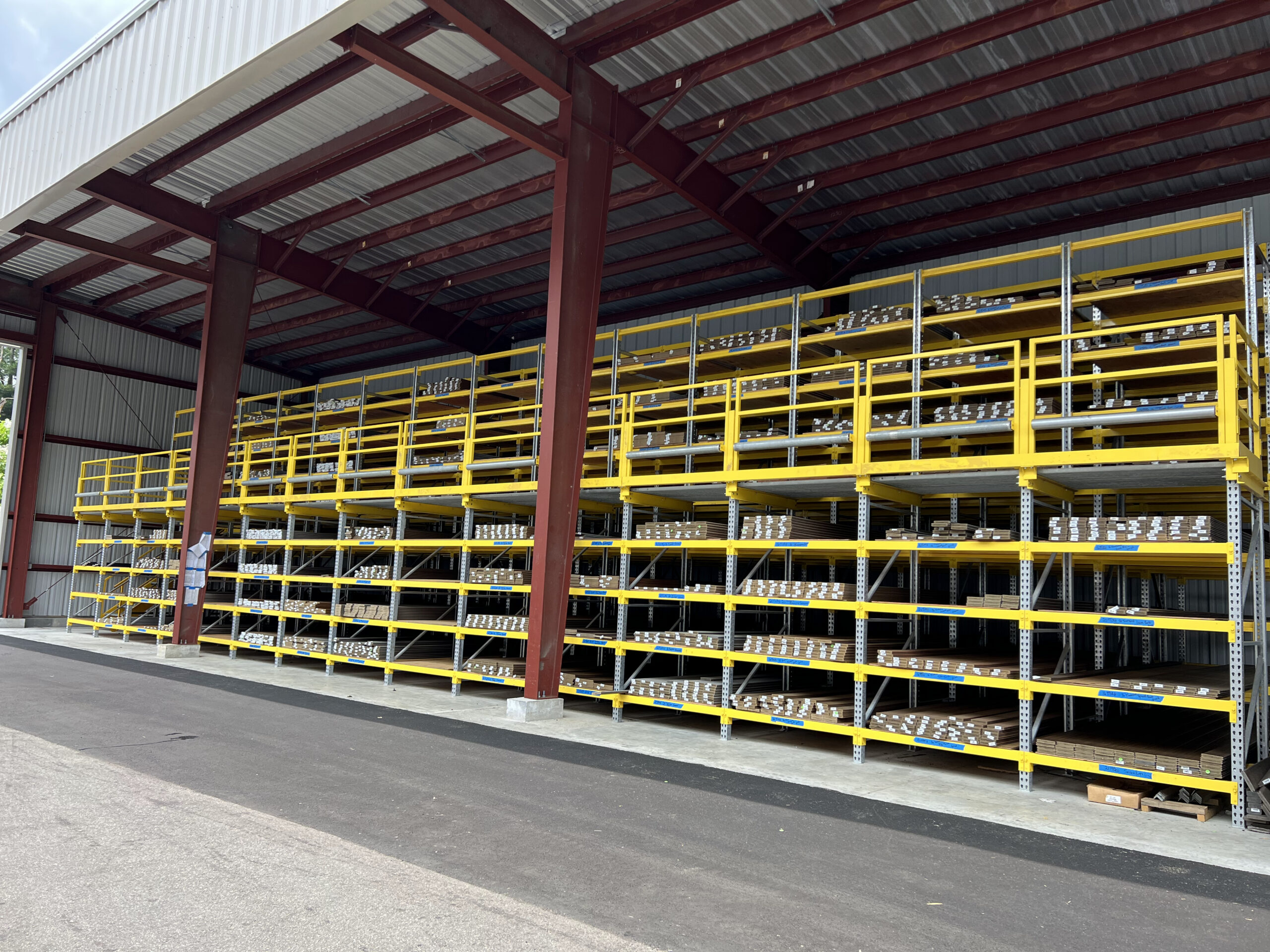 Customer Service: Kuiken Brothers has built a reputation for excellent customer service. We prioritize helping customers throughout the purchasing process, offering support, answering questions, and providing recommendations. Our dedication to customer satisfaction can contribute to a positive buying experience.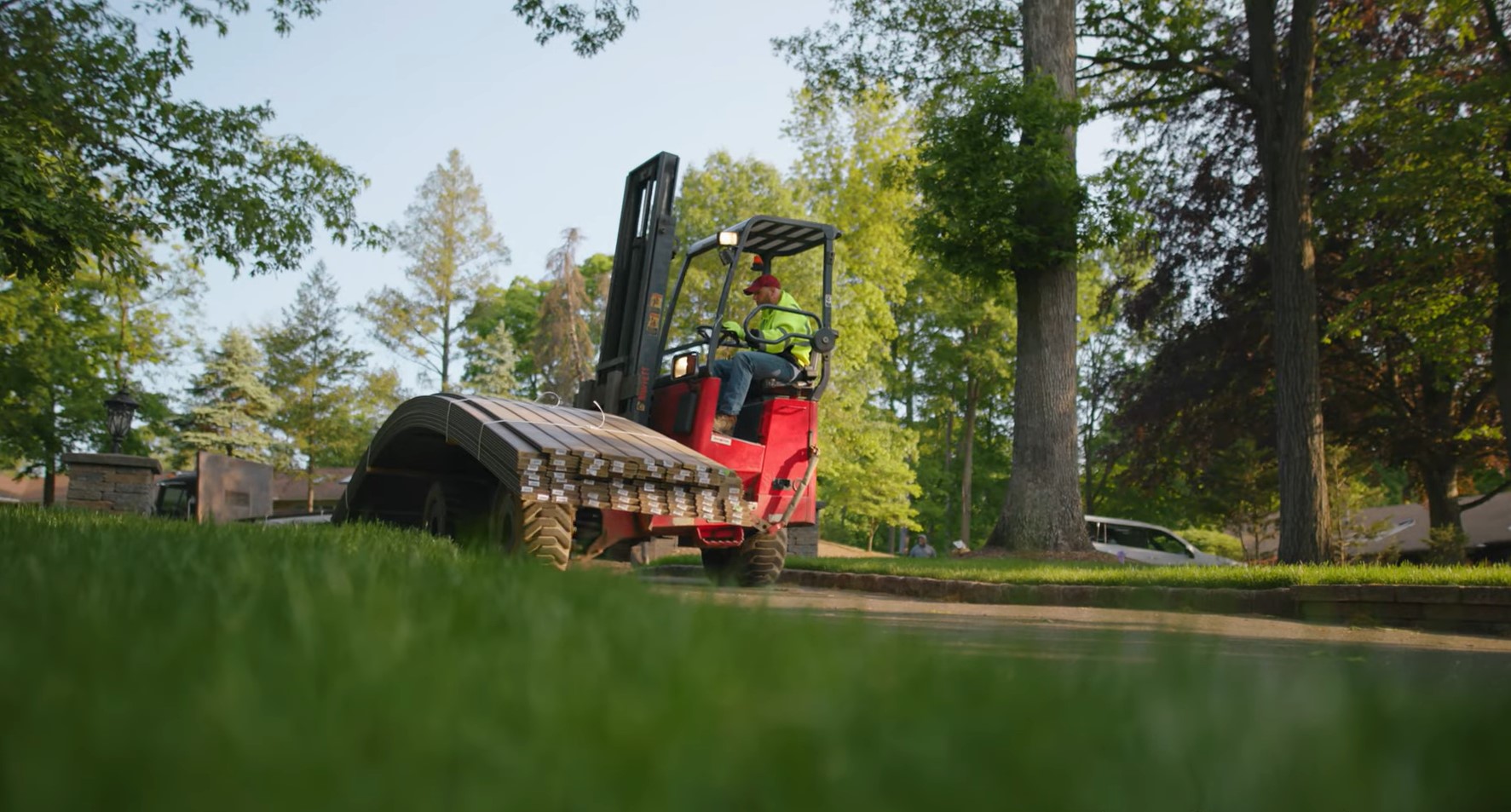 Established Reputation: With over a century of experience in the industry, Kuiken Brothers has established a reputation as a reliable and trustworthy supplier. We have developed an exclusive relationship with reputable manufacturers like Trex, ensuring the availability of genuine products, reliable warranties and a real person you can speak to directly with any questions or concerns.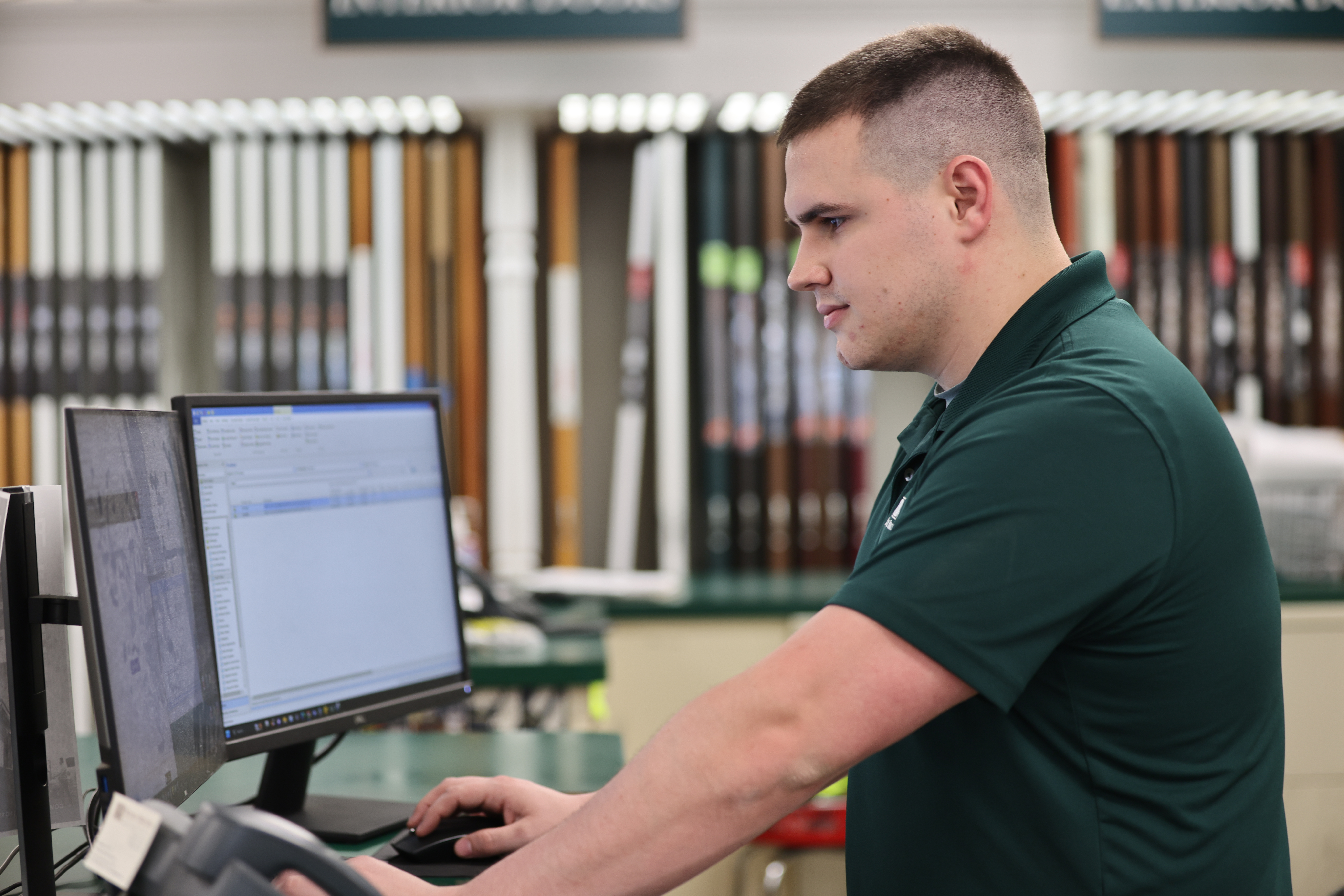 Showrooms: Kuiken Brothers showrooms were built to be an extensions of our builder, remodeler, architect and designer customer's business. Featuring inspirational, lifestyle installations, our Showrooms are the ideal location to meet with clients in advance of a project where a umber of major decisions can be made. We offer quick reference selection boards where you can quickly compare color options and see how they match with various railing options.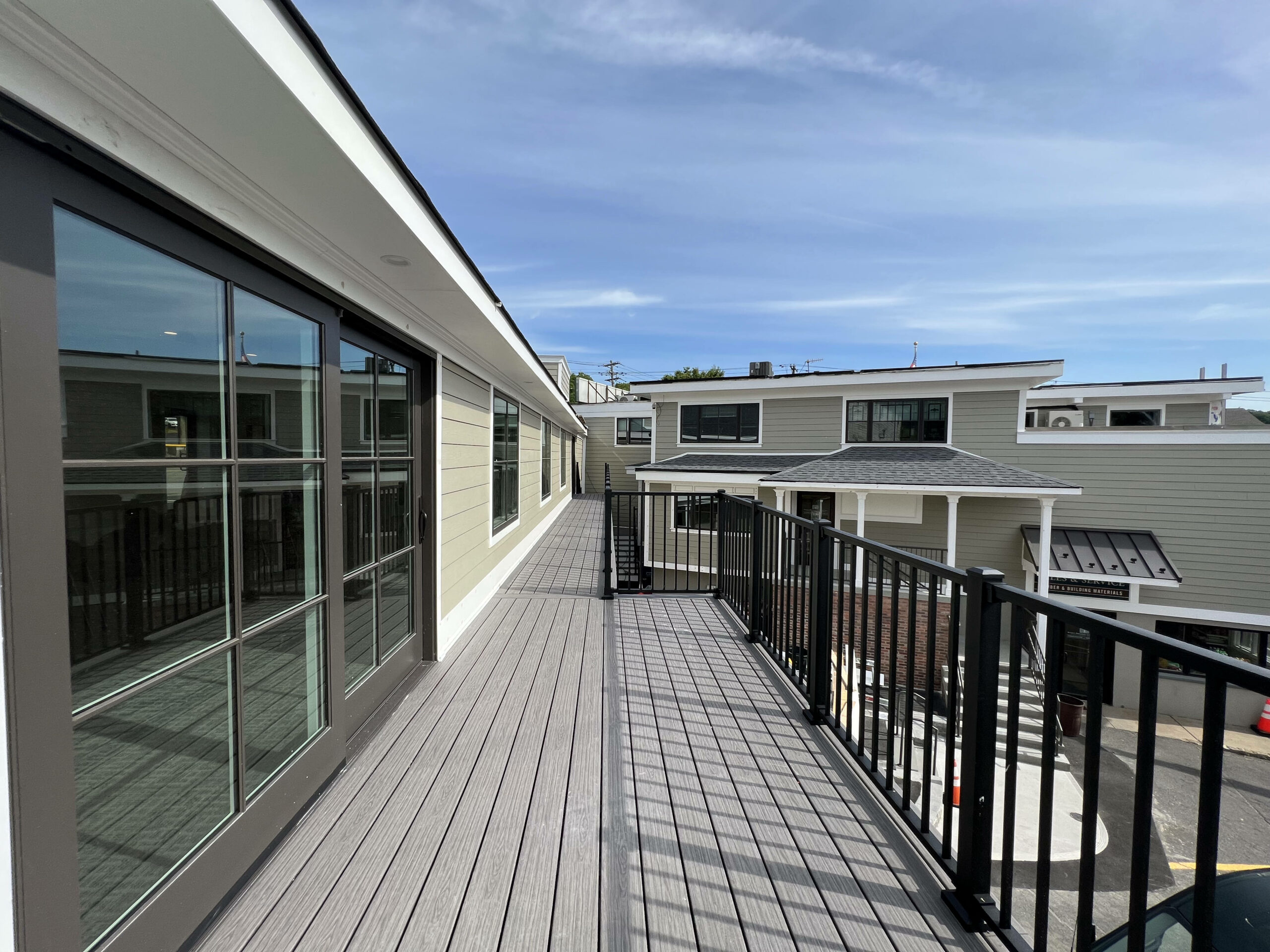 Ready to start your next outdoor living project? Give us a call (201) 652-1000 or submit your project details to our digital services team at www.kuikenbrothers.com/contact