Kuiken Brothers has been selling Kleer PVC Trim boards, plywood and their accessories since Kleer first entered the market. In fact, we received their first full tractor trailer shipment of PVC when the company first started.
Kleer believes there's a better way to build beautiful homes and a successful business. With an unwavering dedication to service and the drive to deliver flawless PVC trim, post wraps, boards and mouldings with our innovative KleerPak packaging, Kleer is a winning choice for achieving a premium, distinguished look without the worries of real wood.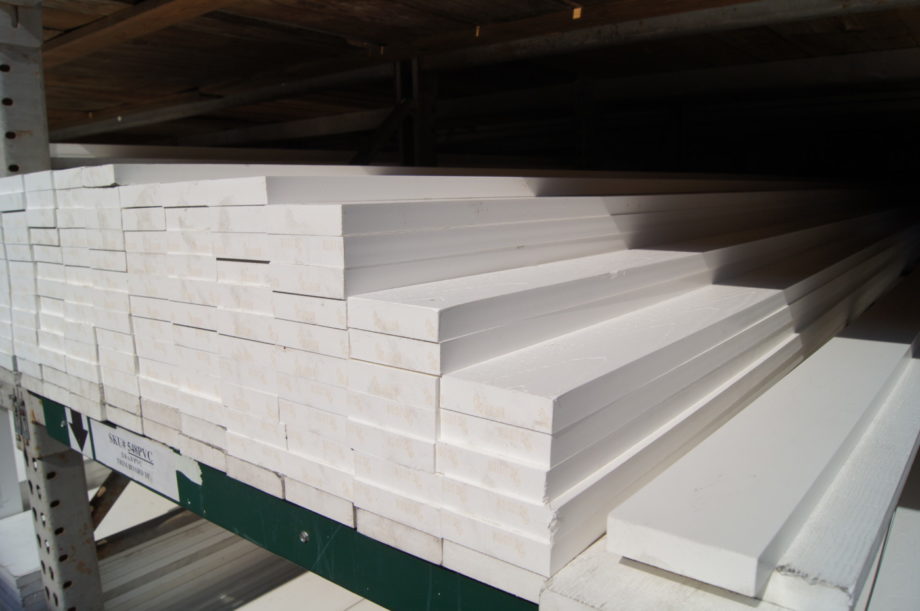 By now, most of our customers are aware of the advantages of the Kleer PVC products. Kleer is made from expanded cellular PVC and is the perfect product for most exterior applications. Most issues with wood result from moisture being absorbed, which can lead to paint blistering, peeling, cracking and the decay of the wood itself.  Kleer PVC is impervious to moisture. Kleer does not even require painting to maintain it's resistance to weather, but if you choose to, Kleer can be painted using recommended products.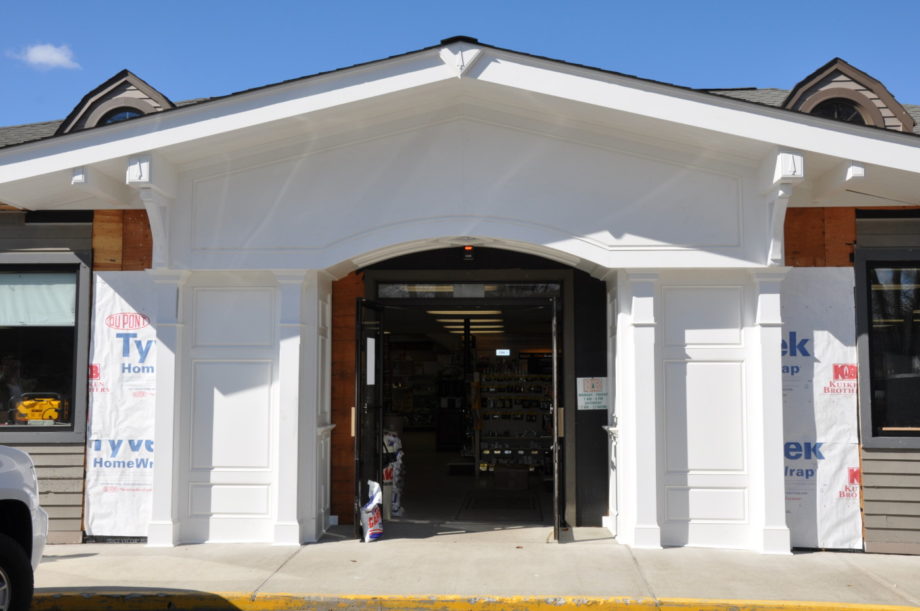 Our Emerson, NJ was completely renovated in 2015/2016 and a major component to the renovation was an exterior facelift where all of the mouldings and trimboards were replaced with Kleer PVC.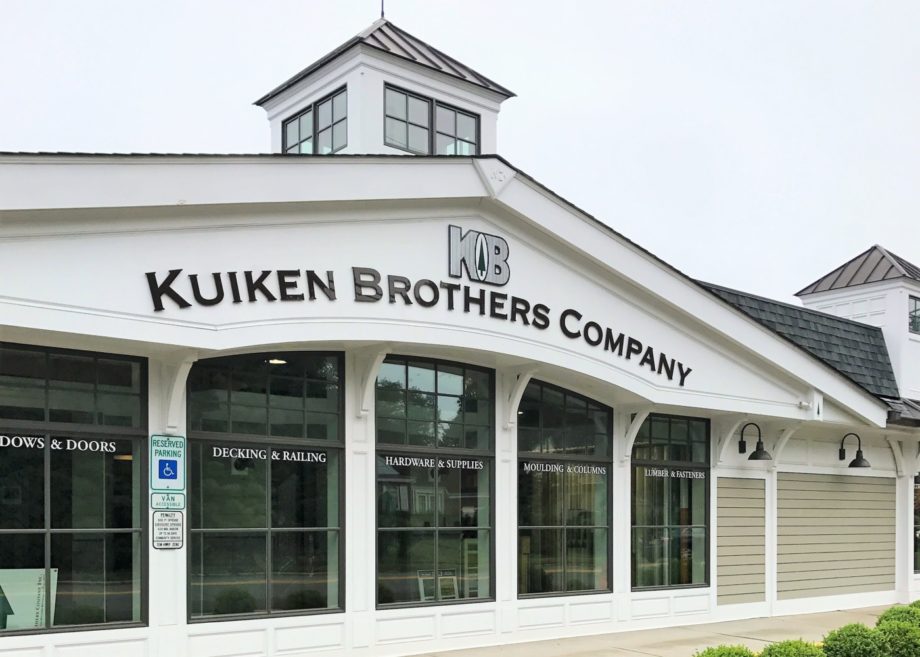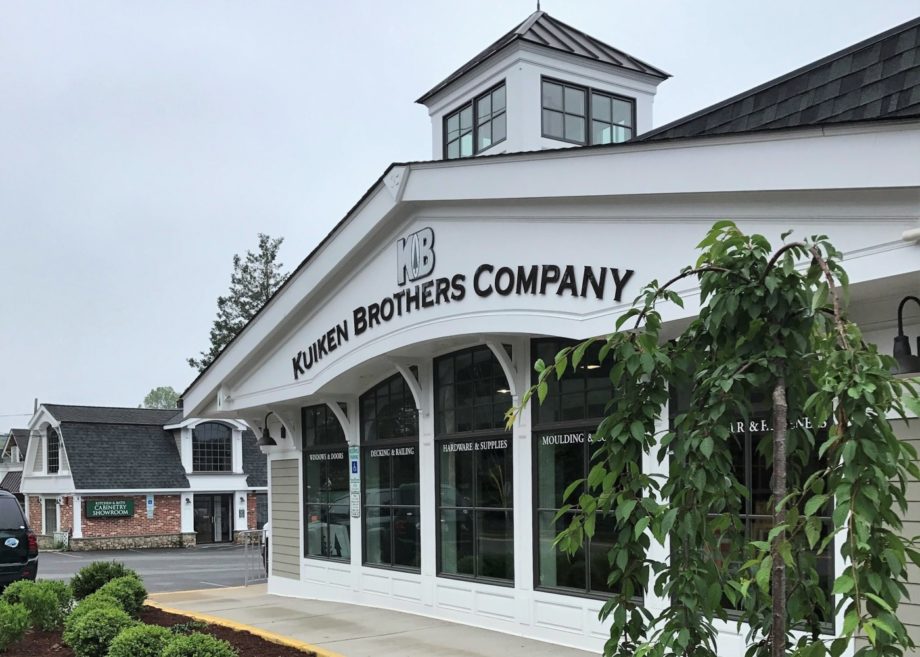 All of the exterior trim work is being achieved with PVC. See how the large flat surfaces are covered by PVC sheets, but routed and trimmed with PVC panel moulding to add detail and character.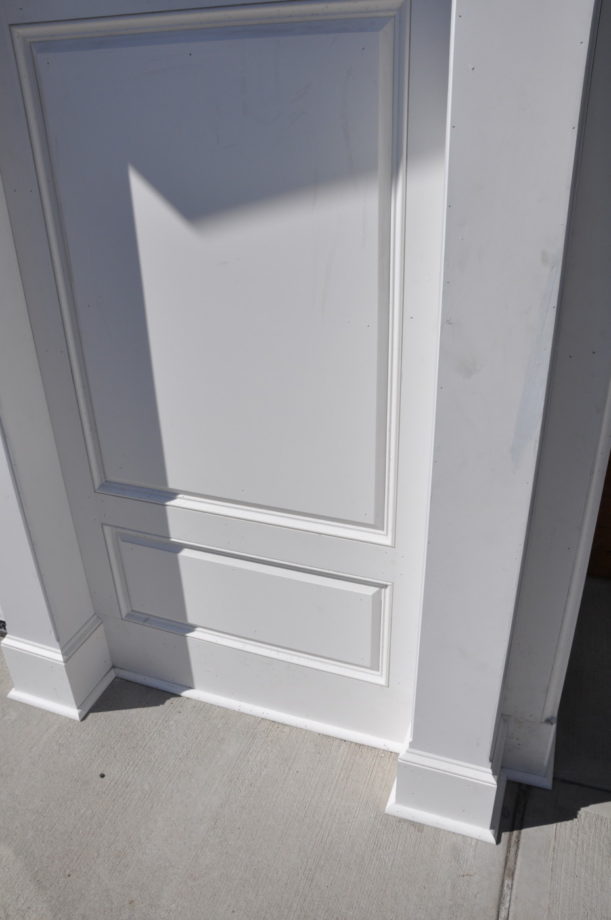 (Kleer is impervious to moisture, allowing direct ground contact without the fear of rotting, common in wood)
Did you know that in addition to lineal trim boards, Kleer provides sheet goods and moulding profiles that can provide you with the capability to complete almost any exterior project that you would have traditionally used wood for in the past? Kleer shapes, bends and machines very easily. By utilizing traditional woodworking equipment you can achieve practically any fabricated assembly that you could achieve with wood.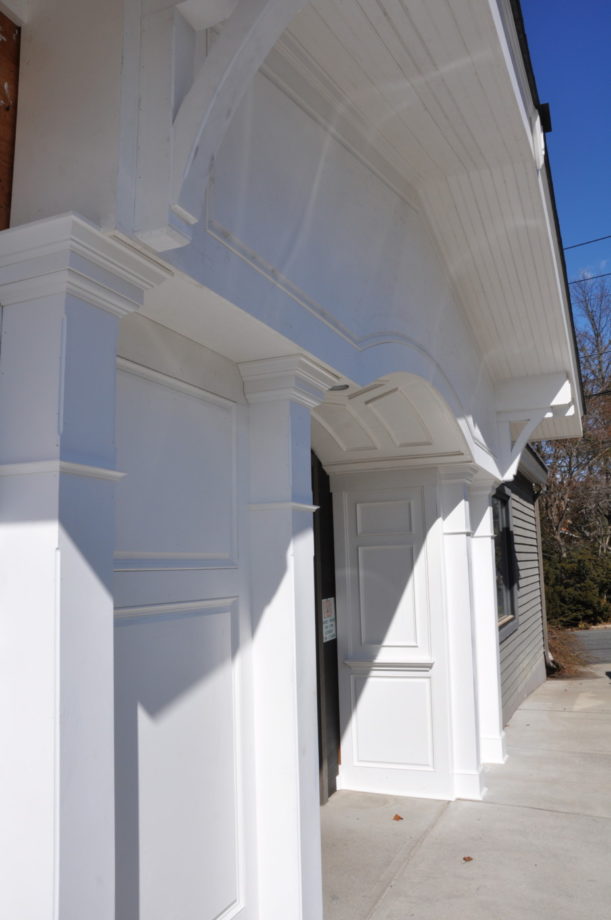 Note the routed details on the small bracket caps, edges of the square columns and in the fluting. Kleer PVC trimboards were laminated to build up to the desired thickness and then machined in a shop to create the curved brackets that appear to support the roof line.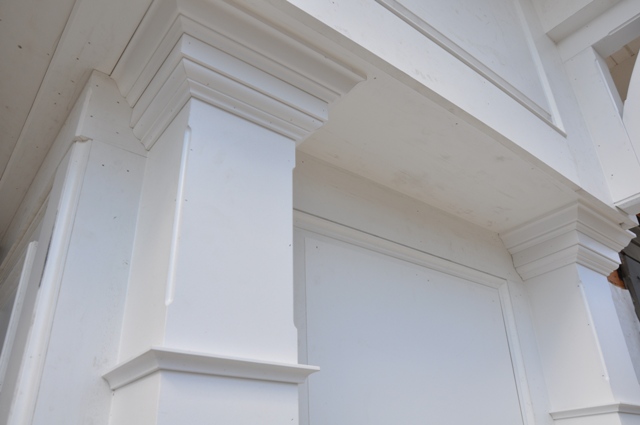 We wrapped the square columns in PVC moulding profiles to not only improve the detail and appearance, but to achieve the look of built-up wood mouldings. For a complete list of profiles, visit the Kleer Moulding page on our website.
If you haven't used Kleer for more than just trim boards, you will be surprised at what can be achieved and how it will extend the life of your workmanship by giving it a try. Feel free to contact your Kuiken Brothers salesperson for more information about Kleer. If you have never worked with Kuiken Brothers before, please feel free to give us a call (201) 652-1000 or fill out the Contact Us Form and one of our representatives will follow up with you right away. We look forward to working with you on your next project!