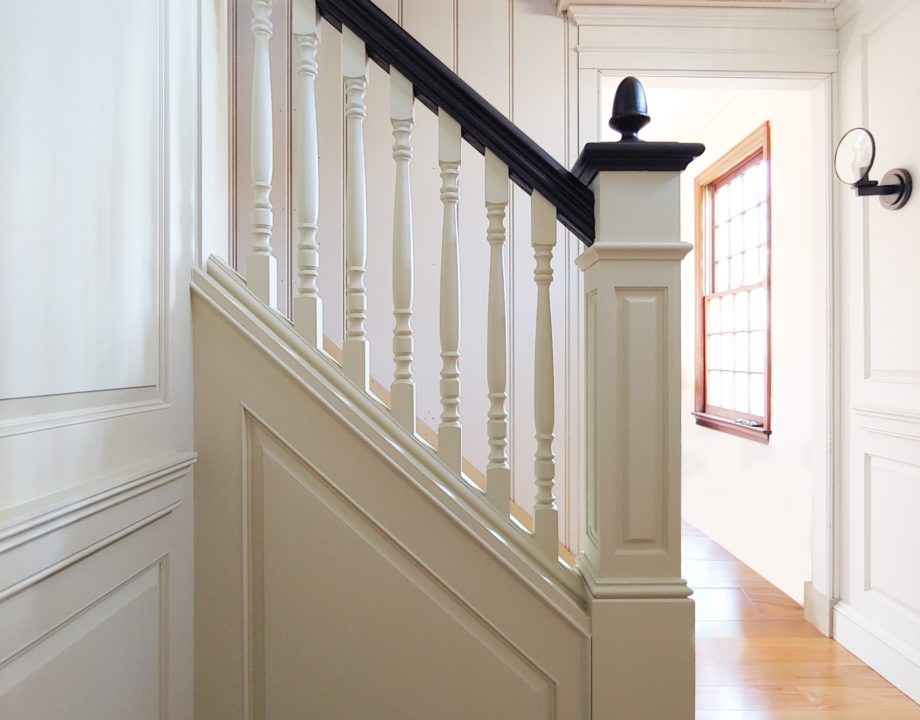 When Adam Castiglione purchased his reproduction of a colonial 1700's Saltbox home, he knew that while the exterior of the home had hit just about all of the historic details, the interior left a lot to be desired and would need a complete transformation to ensure the exterior and interior worked cohesively together.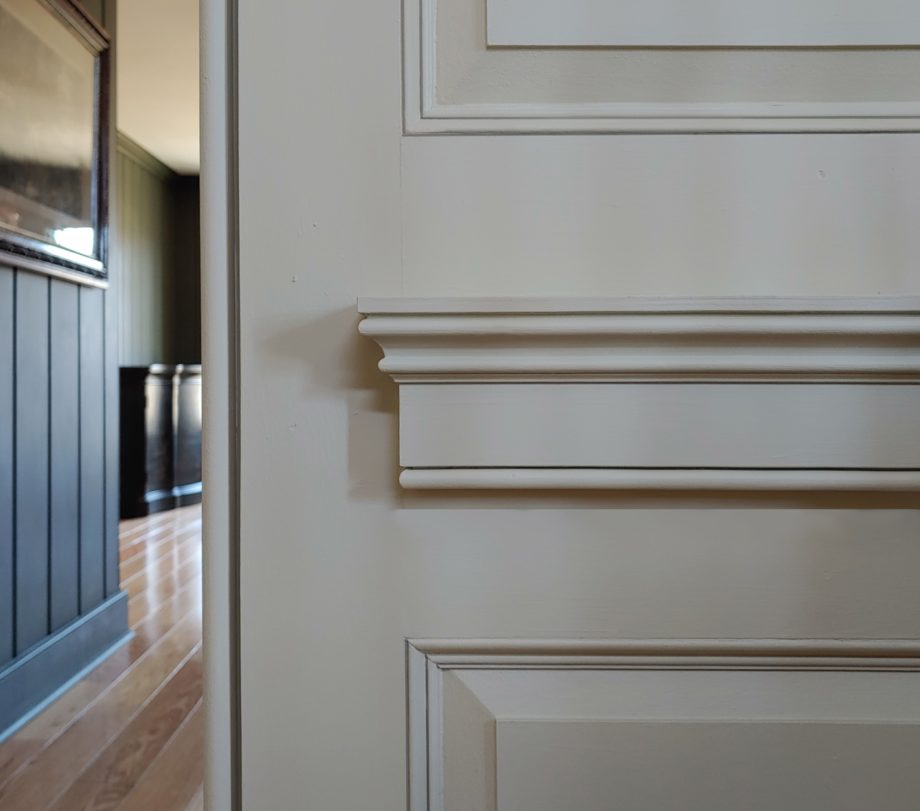 "The home featured wallpaper and vinyl flooring – all materials that would have been readily available at the time, but very dated by the time we purchased the home in 2018." That is where Adam turned to Kuiken Brothers Classical Moulding Collection for inspiration, and a readily available product to recreate a historic look and feel.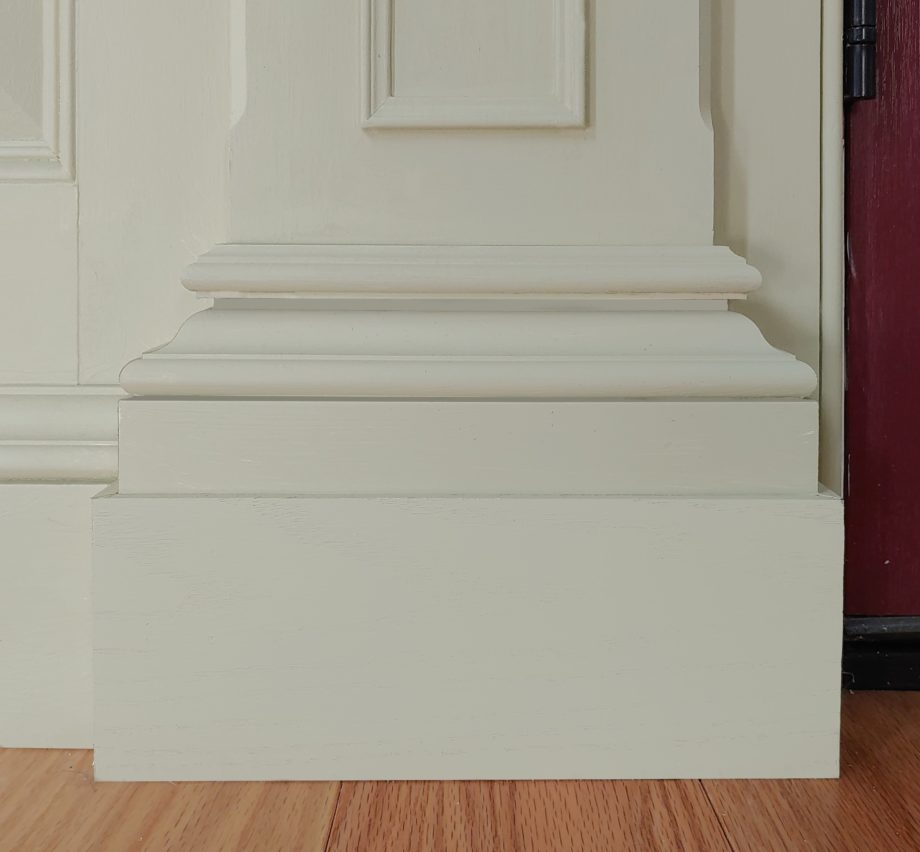 Adam is well versed in classical and traditional details. He is the owner of Castiglione Architectural Design, a full service design business specializing in residential and interior design. Prior to opening his own firm, he worked for several award winning architecture firms where he was exposed to traditional and classical design.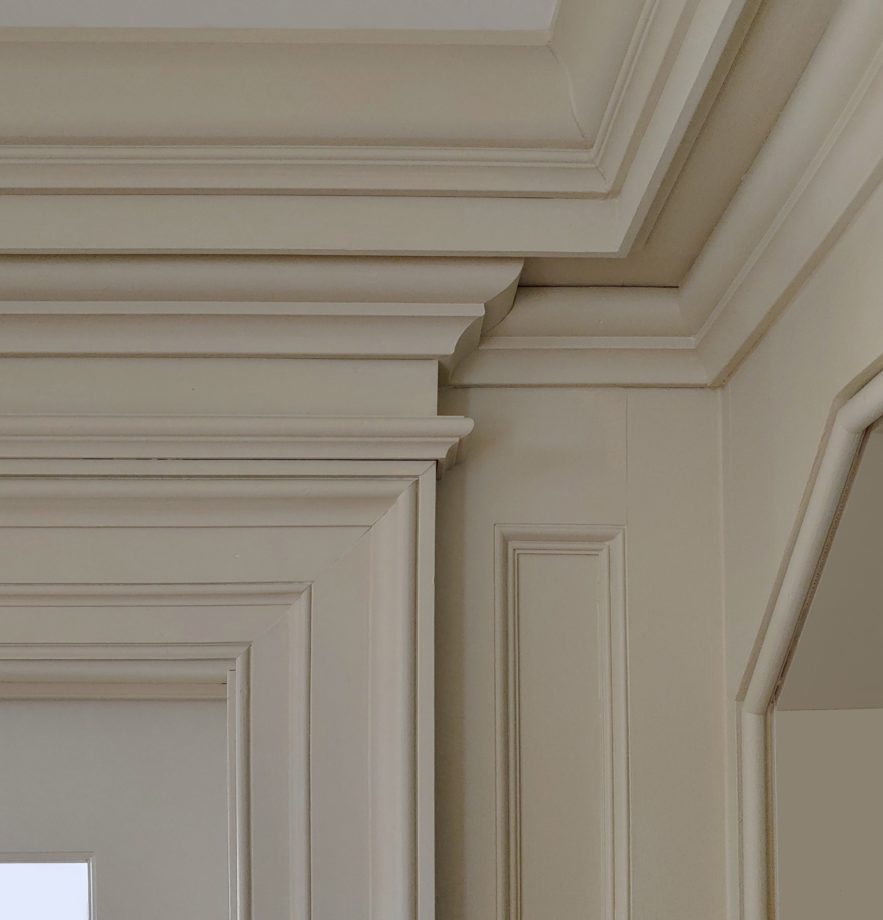 "I am looking to offer my clients a traditional design, but be sensitive to their budgets where a complete package of custom moulding can quickly make a project over budget. I was excited to come across Kuiken Brothers Classical Moulding collection, knowing that it is readily available. I spend a lot of time researching old pattern books and found this collection to be the most cohesive to meet almost all of my design requirements."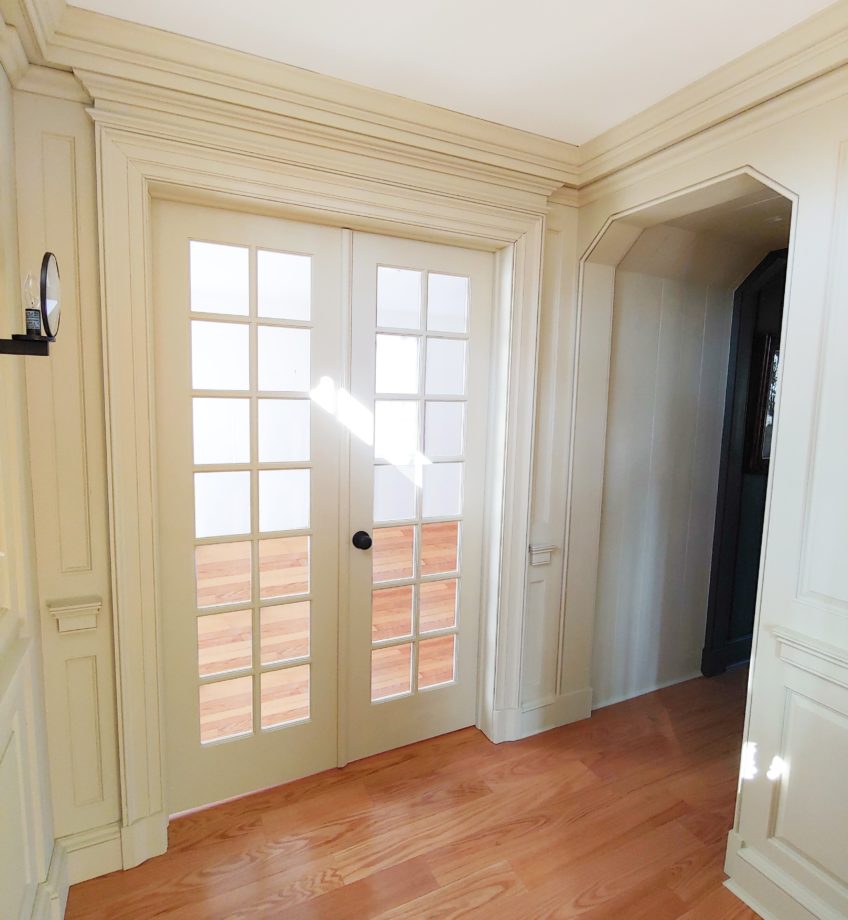 A few of the Classical Moulding profiles used to create this opening include the KB102 4-1/2″ casing, the KB232 (1-1/4″ x 5-1/2″) base, KB401 chair rail and the boxed cornice features the KB314 crown and KB312 bed moulding.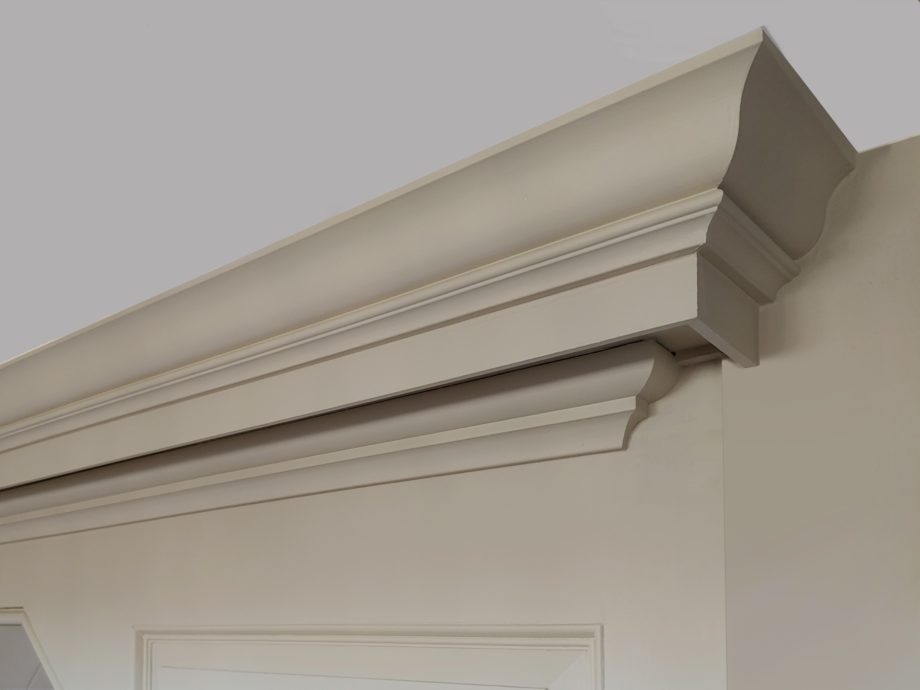 The entry foyer features a perfect example of a boxed cornice (pictured above), a very traditional detail in classically designed homes. The top crown is the KB314 crown.