Kuiken Brothers is now stocking Blueskin VP100, a Self-Adhered Water Resistive Air Barrier Membrane which produces an air tight, wather tight and weather tight membrane. For more information, watch this quick video overview:
This next generation vapor permeable air barrier picks up where traditional polymeric wraps leave off. Ideal for wood frame construction, Henry BlueskinVP™100 is a fully adhered, peel-n-stick system that eliminates air leakage while functioning as a water-resistant barrier and rain barrier.
Features
Increases building longevity by providing greater moisture and water protection than traditional water-resistant barriers
Enhances occupant comfort by eliminating drafts
Improves building thermal performance for reduced energy costs
Improves air quality by helping to reduce mold proliferation
Installs easily with common hand tools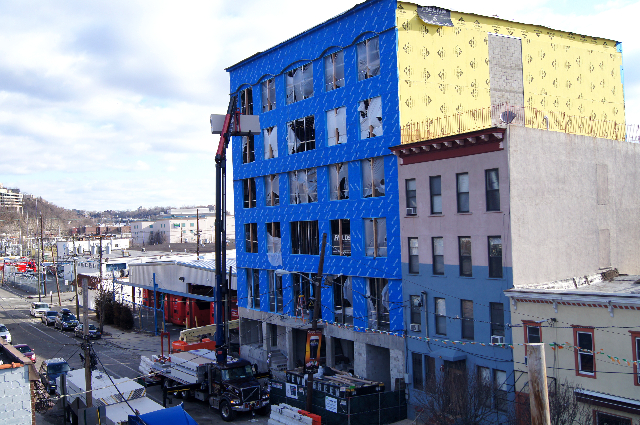 If you would like more information on Henry VP100 Blueskin, please contact your Kuiken Brothers Sales Representative or fill out the Contact Us Form and a sales representative will get back to you as soon as possible.