Kuiken Brothers is pleased to announce that Emtek's Pocket Door Hardware is now available at our showroom locations throughout NJ & NY.
One of our most popular pocket door hardware options at Kuiken Brothers comes from Emtek. A pocket door is a sliding door that when completely open, disappears into a compartment in the adjoining wall. Today, pocket doors are generally used for architectural impact and save valuable floor space by eliminating the room you need for traditional doors to swing open. The selection of the pocket door can be fairly simple, but choosing the hardware is a much more detailed and nuanced process.
In the video above we take a deeper dive into the features and benefits, as well as differences between Emtek's Mortise Pocket Door Hardware and Tubular Pocket Door Hardware options. Both being great options for anyone installing a pocket door in their home.
The main differences between Mortise Locks and Tubular Locks are their size, function and price. Mortise locks were typically used before 1950, and Tubular locks after 1950.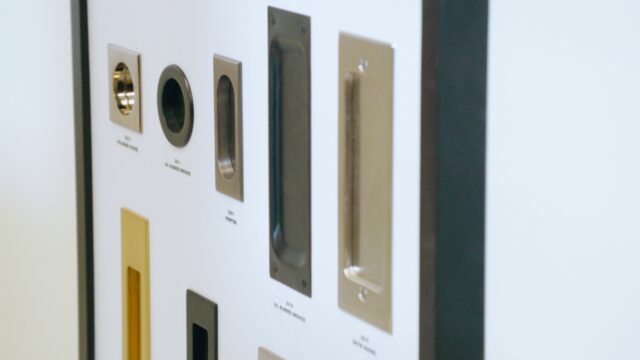 Both have various styles to choose from:
American Classic
Contemporary
Rustic
Modern
As well as a few configurations to choose from:
Keyed
Privacy
Passage
Dummy
All of Emtek's Pocket Door Hardware Collections feature variety of color options to choose from and are sold as a complete set, which includes the screws and side plate.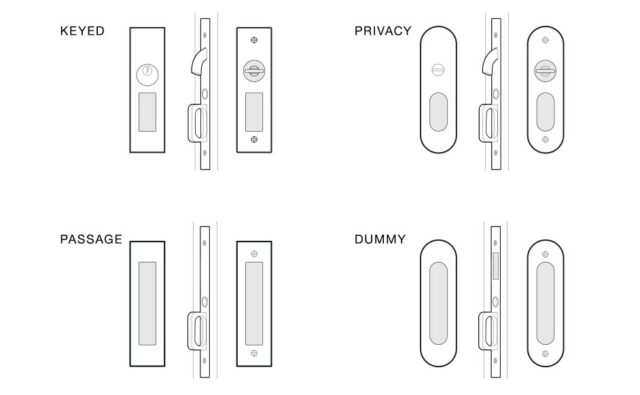 Ready to start Choosing? Visit a Kuiken Brothers' Showroom
Architectural hardware is one of the most important elements of design and one of the most frequently overlooked: the knobs, handles, hinges, and levers which allow you to move around your home. Let our knowledgeable experts help you choose the precise pocket door hardware for your upcoming project!
Kuiken Brothers showrooms were built to be an extensions of our builder, remodeler, architect and designer customer's business. Featuring inspirational, lifestyle installations, our Showrooms are the ideal location to visit in advance of a project where a umber of major decisions can be made. We offer quick reference selection boards where you can quickly compare color options and see how they match. The options seem endless when searching on-line. The staff at Kuiken Brothers is happy to walk you through the options that are readily available from our inventory, and supported by a local business should anything come along.
When you enter a Kuiken Brothers Showroom you will not find a hard sell from our sales team. We are on-staff to provide a relaxing, consultative environment for you and your clients. We will guide you through our showroom and answer and questions you may have. Please visit us at your convenience. While appointments are not required, we do recommend that you contact us in advance so that we are able to provide you with a personalized experience.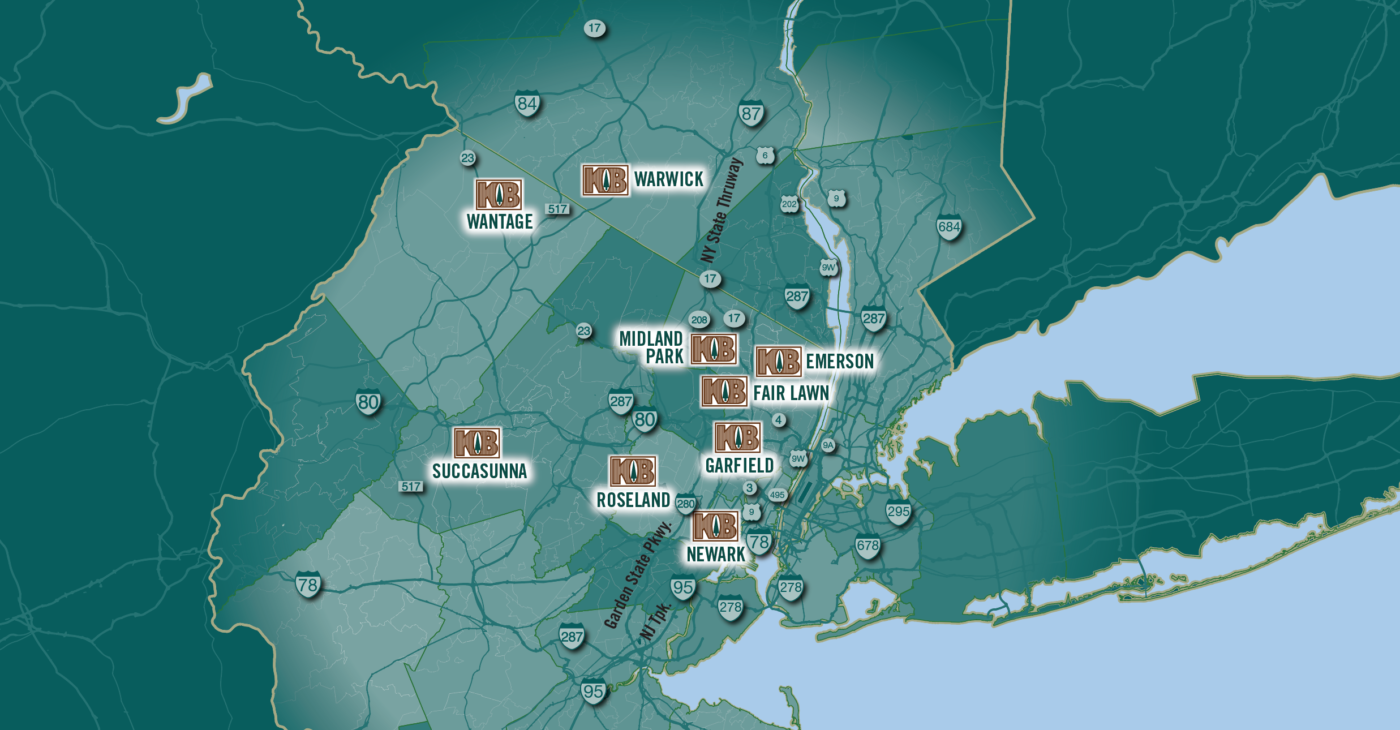 For a complete list of Residential Building Material & Millwork Showrooms, click here.
We look forward to meeting with you soon, and thank you again for choosing Kuiken Brothers as your building material supplier for your project.