In stock at Kuiken Brothers locations throughout NJ & NY, Diablo's TrexBlade is the only blade recommended by Trex Company for cutting their composite decking materials.
These blades deliver maximum performance and highest quality of finish making it a 'must-have' tool for planning composite decking projects.
Features & Benefits Include:
Specially formulatedTiCo Hi-Density carbide to maximize cutting life in composite decking materials and plastics
Modified Triple Chip Grind (MTCG) enables the material to remain cool while cutting for melt-free cuts
Laser cut stabilizer vents keep the blade straight and true for superior quality cuts and no swirl marks
Thin design requires less cutting power, making them ideal for underpowered saws at the jobsite
Perma-SHIELD non-stick coating reduces drag and shields the blade against heat, gumming and corrosion
The saw blade series has a modified triple chip tooth grind design, Perma-SHIELD® non-stick coating, and specific TiCo Hi-Density carbide to deliver more efficient and cleaner cuts with no swirl marks, less "gumming" of blade teeth and longer cutting life. If you would like more information on Diablo TrexBlade for your next project , please feel free to give us a call (201) 652-1000, or complete the Contact Us Form and a Kuiken Brothers representative will follow up with you right away. We look forward to learning more about your project and how we can assist!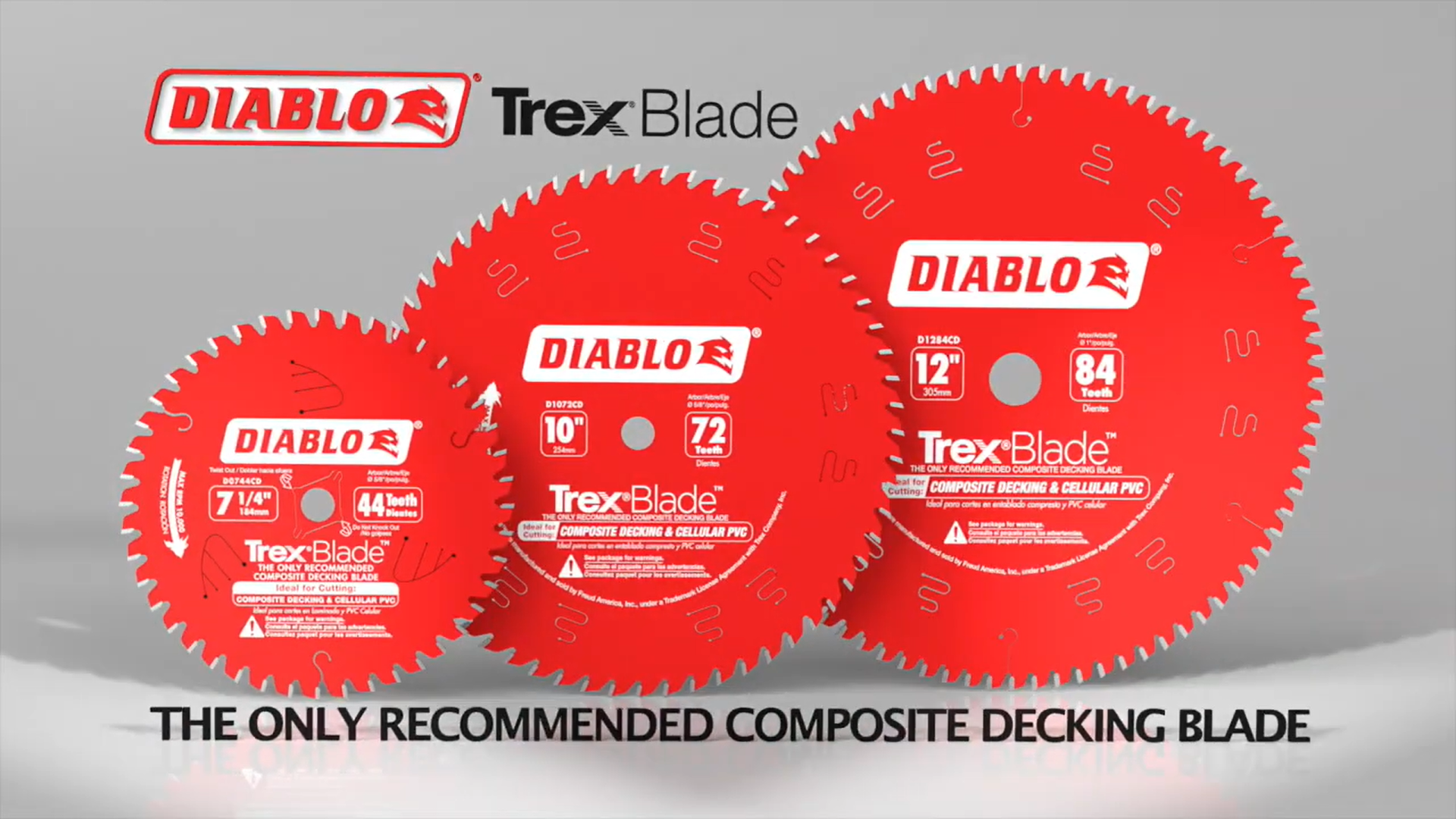 Ready to start Choosing … or Building? Visit a Kuiken Brothers' Showroom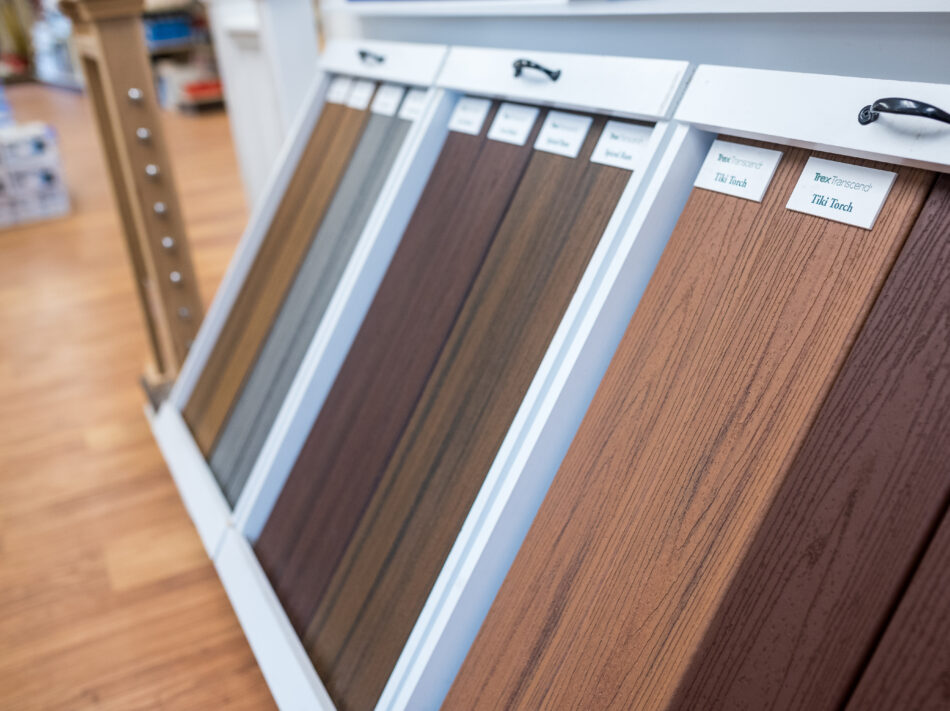 Kuiken Brothers showrooms were built to be an extensions of our builder, remodeler, architect and designer customer's business. Featuring inspirational, lifestyle installations, our Showrooms are the ideal location to meet with clients in advance of a project where a umber of major decisions can be made. We offer quick reference selection boards where you can quickly compare color options and see how they match with various railing options, whether you'd like to proceed with real wood, composite, aluminum or even stainless steel cable. The options seem endless when searching on-line. The staff at Kuiken Brothers is happy to walk you through the options that are readily available from our inventory, and supported by a local business should anything come along.
When you enter a Kuiken Brothers Showroom you will not find a hard sell from our sales team. We are on-staff to provide a relaxing, consultative environment for you and your clients. We will guide you through our showroom and answer and questions you may have. Please visit us at your convenience. While appointments are not required, we do recommend that you contact us in advance so that we are able to provide you with a personalized experience.
Ready To Start Building? We Have the Inventory & Delivery Capacity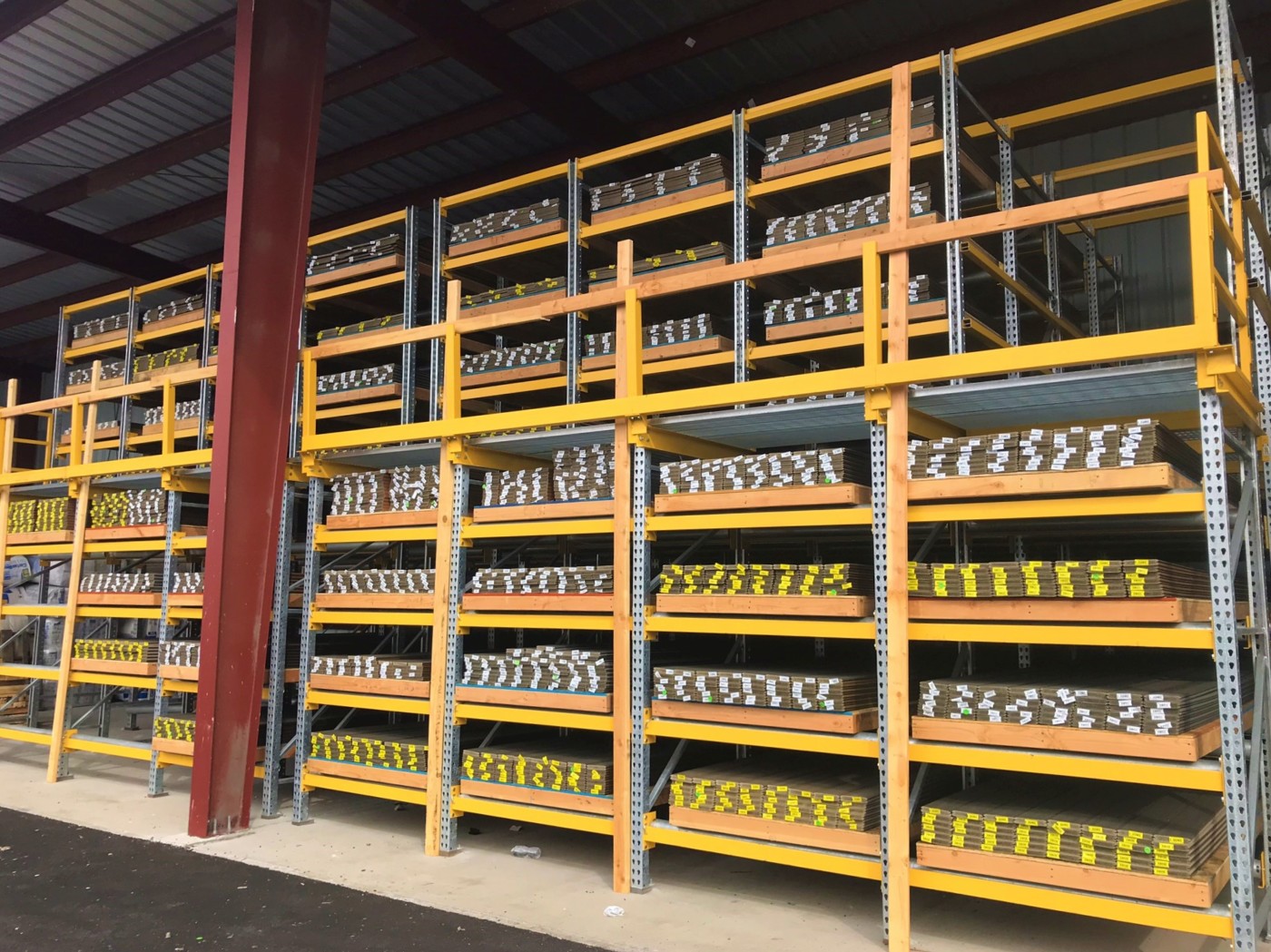 Kuiken Brothers has a significant amount of Trex Deck & Railing on the ground at our locations in NJ & NY. This offers our customers a significant advantage because we can provide them with the products when and where they need them.
We don't know about you guys, but have you ever seen a Trex Transcend Deck installed on the front of a house? No, we haven't either, at least not one that we can remember here in NJ & NY.  When creating a budget for your deck, consider where the material will be delivered to. Will it be dropped off curbside, or will your experienced building material supplier (think Kuiken Brothers) expertly navigate your order right alongside your house and next to the footings so that you don't have to pay your craftsmen installers to lug around the boards? We've invested in these tools so that you can allocate your budget towards the installation process.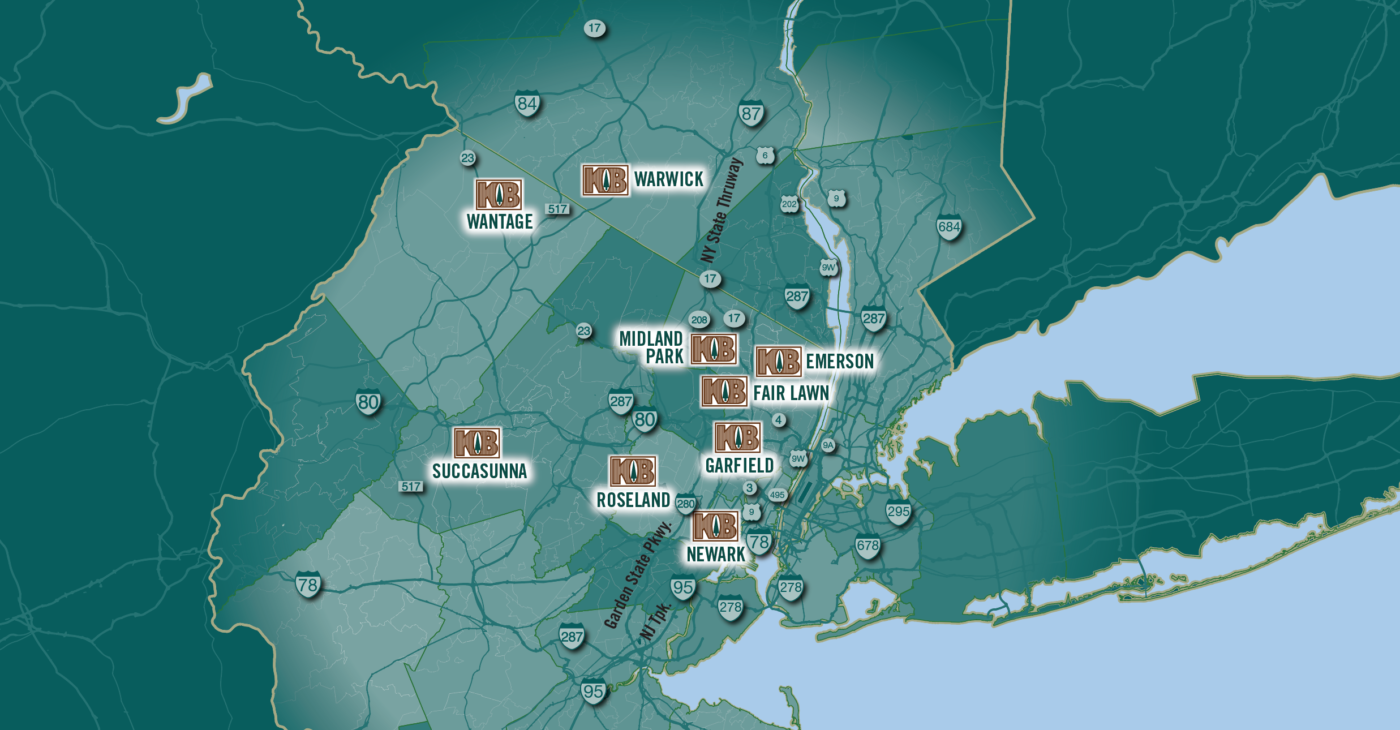 For a complete list of Residential Building Material & Millwork Showrooms, click here
We look forward to meeting with you soon, and thank you again for choosing Kuiken Brothers as your building material supplier for your next deck & railing project.