Kuiken Brothers' fleet of over 80 vehicles includes 6 & 8 story boom capabilities which are essential to supply builders and developers looking for fast and efficient deliveries at their tight jobsites that are common in the New Jersey & New York Metro markets.
A recent order of light gauge steel studs were delivered to a multi-family residential project in Hudson County. The first delivery was for the first floor which required three fully loaded flatbeds of steel from Clark Dietrich (View our Steel Studs Stock Chart).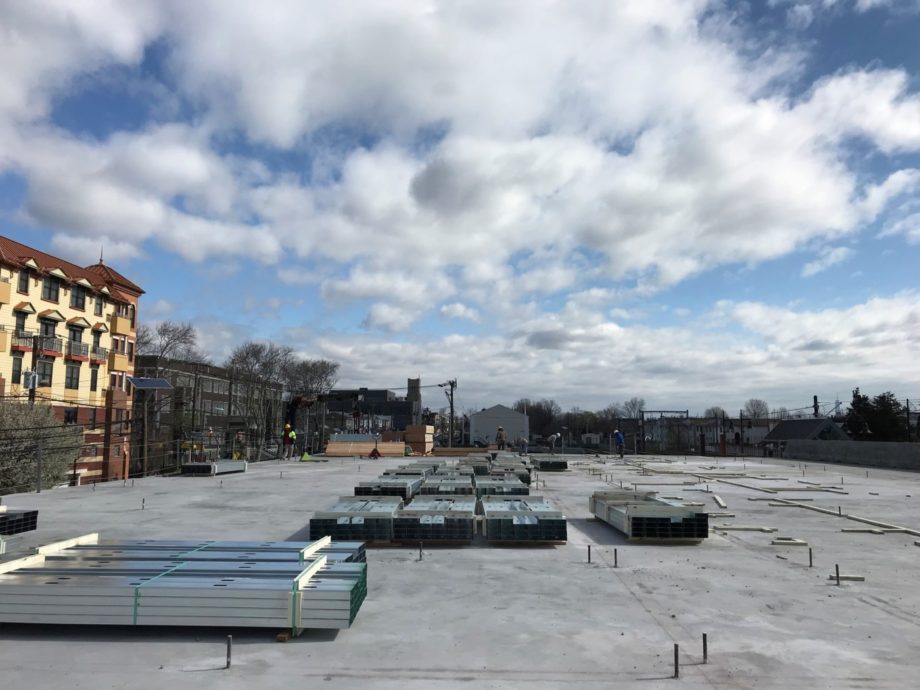 Our experienced boom operator navigated the tight lot which was flanked by a busy road on one side and the Light Rail on the other. The customer's crew was on hand to pull the material from the first floor deck and stage it for installation by the framing crew.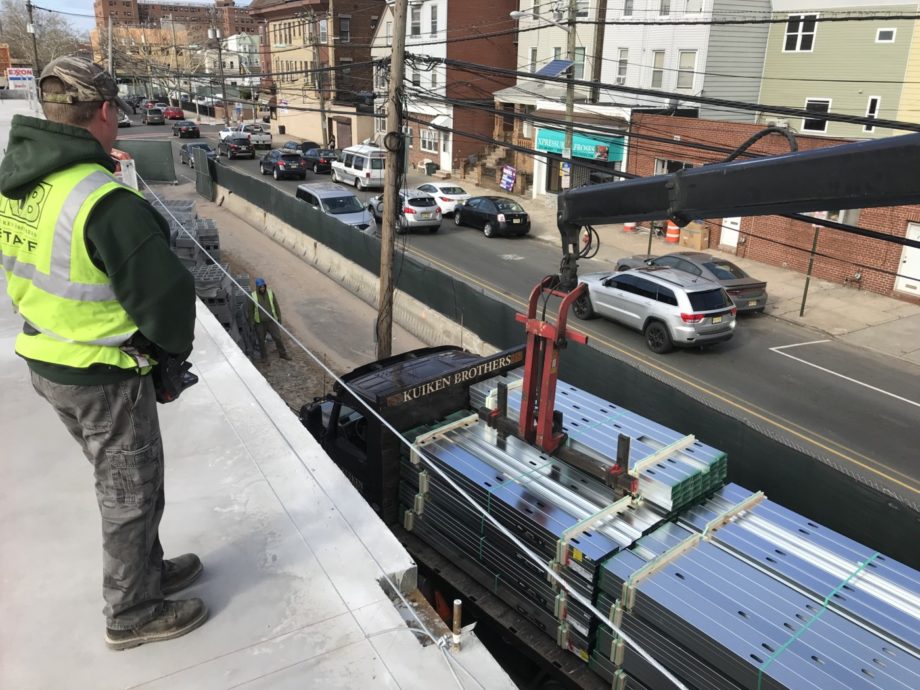 We are committed to delivering you the highest quality products, in the most efficient manner at a fair and honest price. We have a fleet of over 80 vehicles utilizing the latest in order delivery tracking software to ensure that we are efficiently delivering you the material from any of our 8 locations, when and where you need it.
In the video below, we showcase a Kuiken Brothers' delivery of heavy gauge steel framing and interior light gauge framing to an 11-story multi-family project in Hudson County, NJ overlooking the New York City skyline.
You can read more about our fleet of vehicles and delivery capabilities here – Watch More Videos
We hope this will help you and your crew be more productive on your jobsite and spend less time wasted moving around material. If you would like to discuss an upcoming remodel or new construction project, please feel free to give us a call (201) 652-1000 or tell us a little more about your project on our Contact Us Form and we will have a Kuiken Brothers representative follow up with you right away.