Kuiken Brothers is excited to announce that we are now stocking CertainTeed's QuickSpan Locking Drywall Grid System. The QuickSpan System, featuring the QuickSpan Support Clip, offers the longest unsupported spans and widest hanger spacing for drywall ceilings in corridor applications.
Download the QuickSpan Specification Data Sheet
CertainTeed put the QuickSpan Locking Drywall Grid System and the NEW QuickSpan Support Clip to the test with real contractors in a side-by-side installation time trial. Watch the video below to see a side by side comparison with the competition.
FASTER INSTALLATION. LOWER LABOR COSTS.
Fewer Hanger Wires, Faster Installation, Lower Labor Costs.
QuickSpan Cross Tees
Eliminates the need for hanger wires for unsupported spans up to 9′ with 5/8" Drywall and 16″ O.C. spacing
Knurled face for easier screw installation
Web is double stitched for added strength
Heavy-duty material for maximum rigidity and screw grip
G40 galvanization and 0.020″ metal thickness
QuickSpan Locking Channel
Pre-engineered locking tabs punched 8″ O.C.
Tees quickly twist into place for fast installation
Locking tab prevents lateral and upward movement
No need for screws, pop rivets or crimpers
Hash marks at locking tabs for quick alignment
NEW QuickSpan Support Clip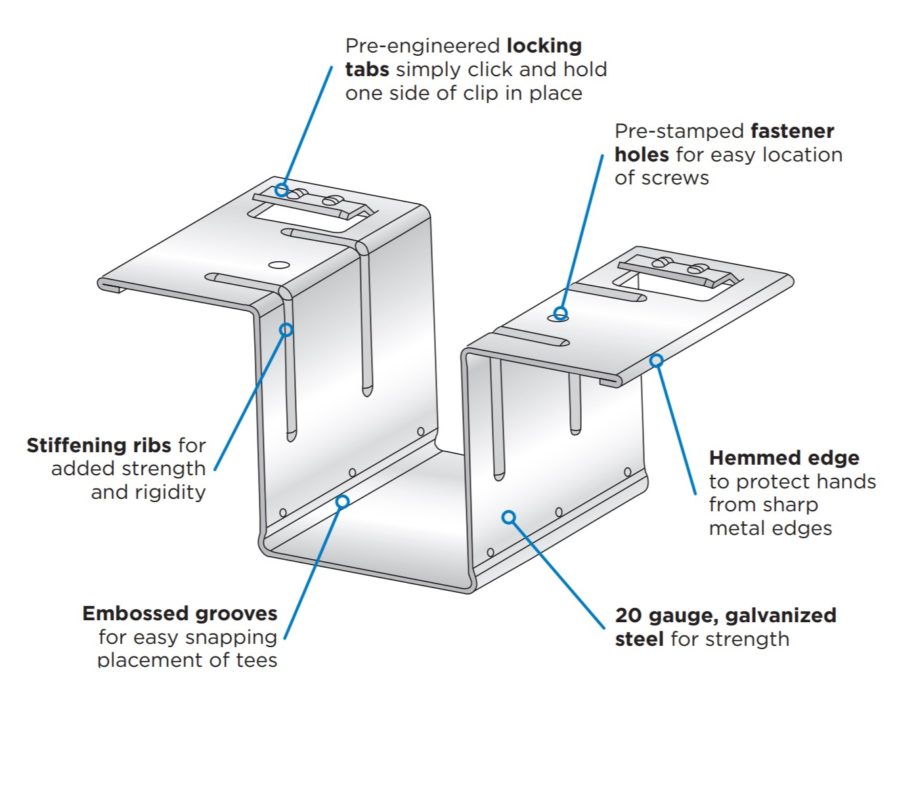 Accessory designed to provide load-bearing support when audibly snapped to tees, enabling spans up to 16′
Allows for fewer hanger wires at 4′-6′ 6″ O.C. versus 3-4′ O.C. from the competition
Supports wider spanning tee spacing at 24″ O.C.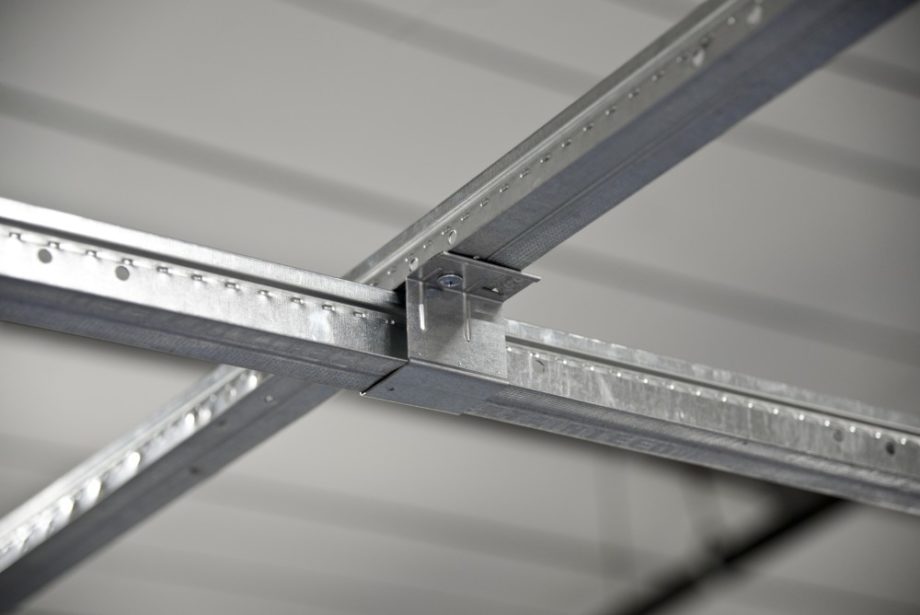 Watch the video below to see what industry veterans have to say about CertainTeed QuickSpan Locking Drywall Grid System when installing a corridor.
If you would like more information on CertainTeed's QuickSpan Locking Drywall Grid System, please feel free to give our Commercial Building Material specialists a call (973) 772-0044 or fill out our Contact Us Form and a sales representative will follow up with you right away. We look forward to working with you on your next project!