The CS Cavity Slider pocket door frame is a practical solution for those areas where there is not enough space for a swinging door. Unlike other pocket systems, the CS Cavity Slider is structurally robust due to its construction from aluminum extrusions. This product is supplied as a kitset and is easy to assemble and install. The pocket frame accommodates 1-3/8" and 1-3/4" doors up to 4'0" x 8'0" and can be cut down to size on site.
We are currently stocking Pocket Door Frames for 3068, 3080 and 4080 options. The carriages (wheels), which will glide the doors are offered with a 200lb or 500lb rating.  Additionally, it can be upgraded to include the SofStop soft close. This is suitable for areas where quiet is required, such as bedrooms, offices and patient rooms.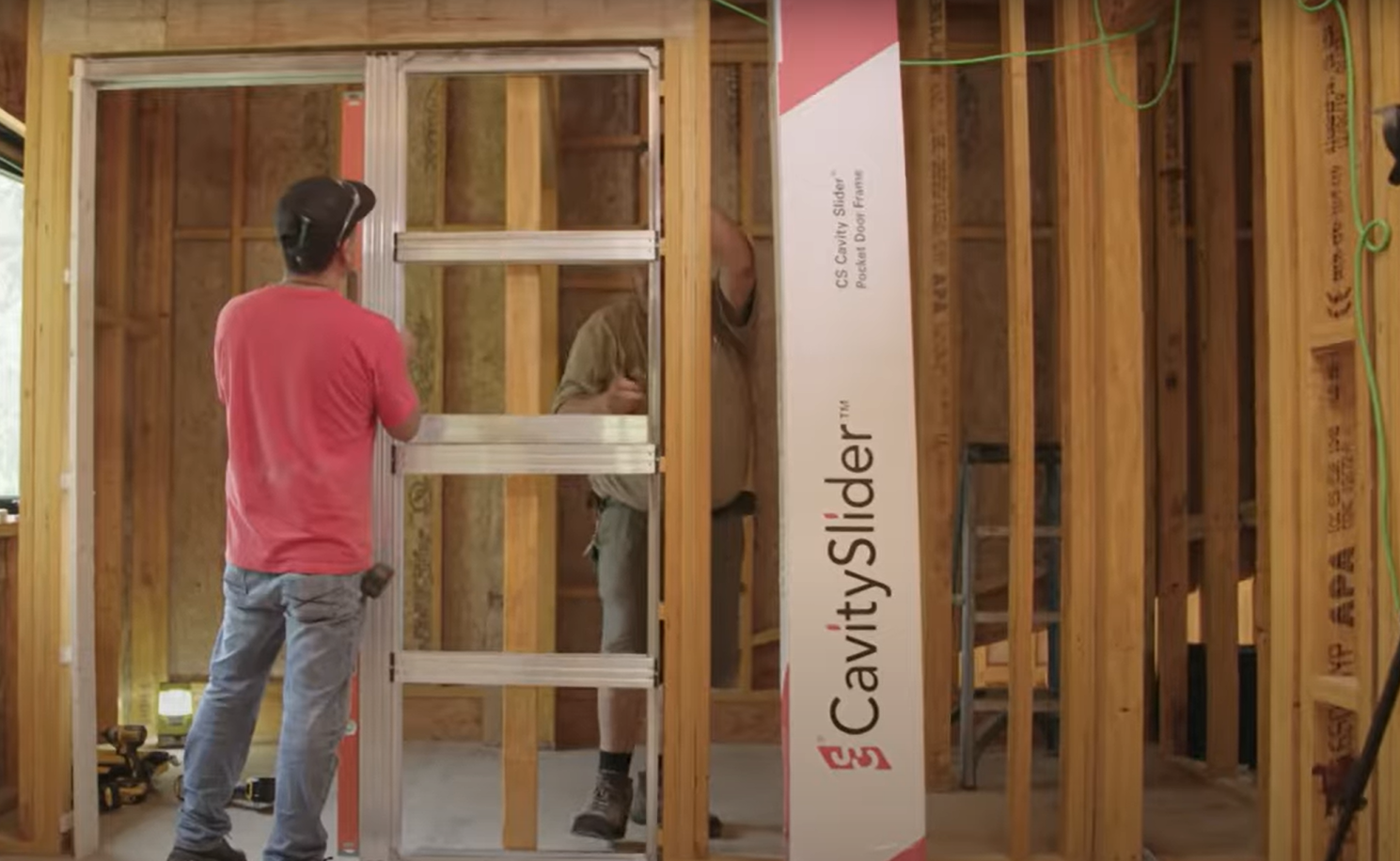 The CS Cavity Slider is suitable for residential and commercial projects as it meets Type 1 construction code without any combustible materials. In addition to its space saving attributes in restrooms, hallways and laundries, it can be used with confidence for architectural feature openings around your project.
This product can be specified with a range of extra features to suit your unique requirements. Units are supplied in knock down kitset form for easy shipping and storage.
Kuiken Brothers In-Stock Sizes: 3068, 3080 or 4080
(Pocket door frames can be cut down on site)
Door Weight Options: 200lb or 500lb
Door Thickness: 1-3/8" or 1-3/4"
Configurations: Single, Bi-Parting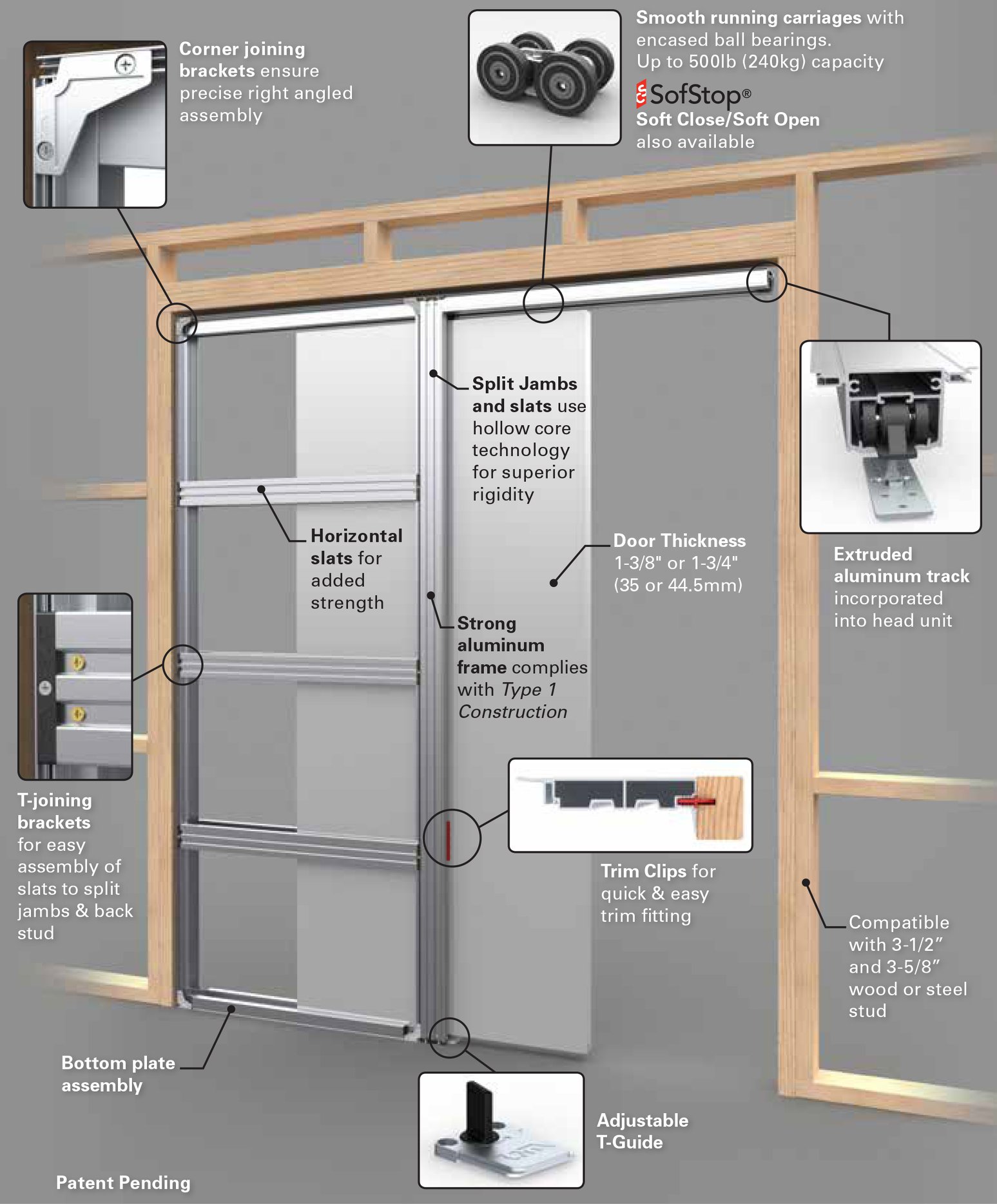 If you would like more information on Cavity Slider Products, feel free to give us a call at 201-652-1000 or fill out our online Contact Us Form (make sure you reference "Cavity Slider" in the Comments/Questions field) and one of our sales representatives will follow up with you right away.