Kuiken Brothers Commercial Door & Hardware department offers many specialty products, one of which being Bobrick Washroom Accessories. You can find these accessories in-stock at Kuiken Brothers in Garfield, NJ available for same day pickup or direct jobsite delivery.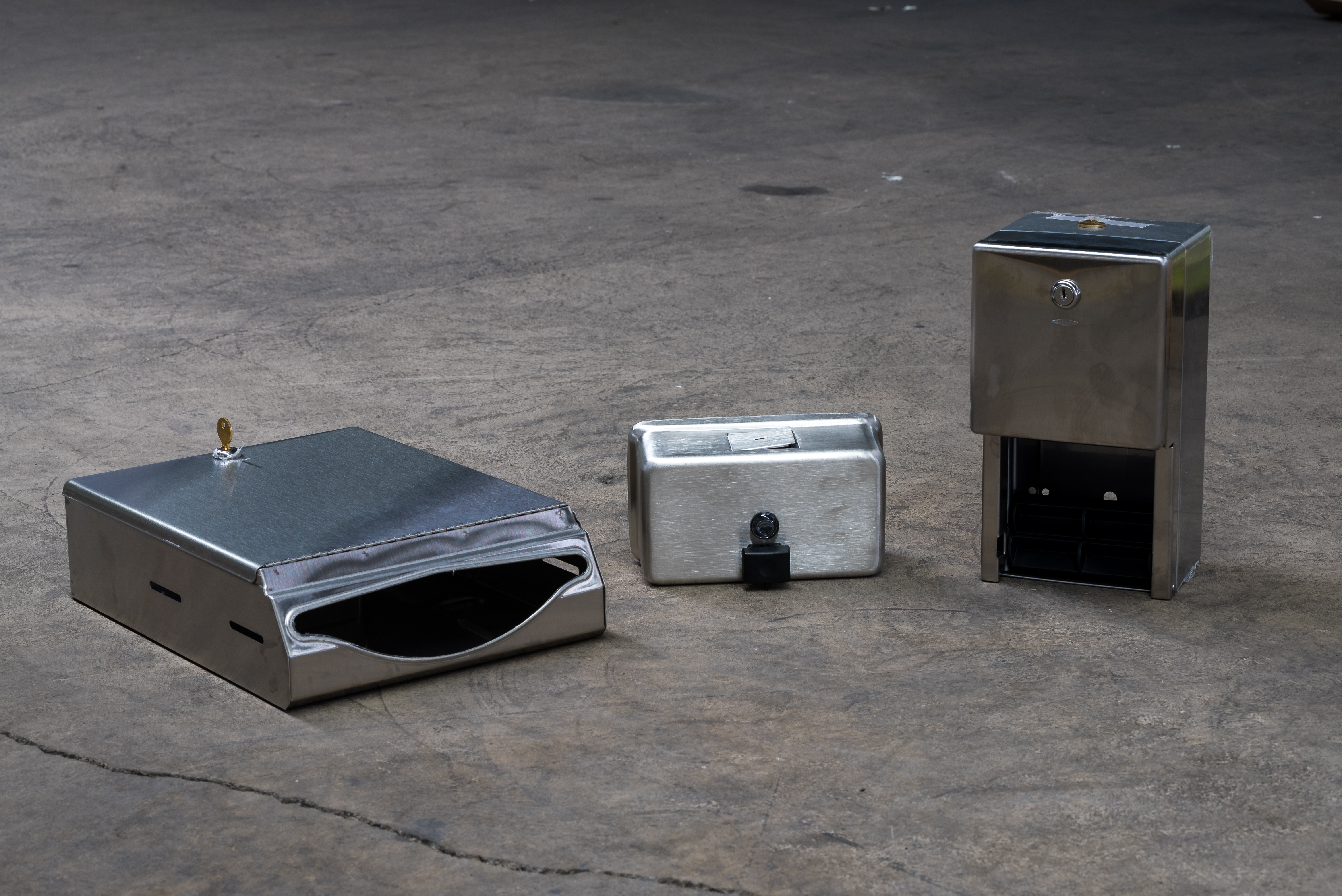 Surface-Mounter Paper Towel Dispenser – Satin-finish stainless steel which dispenses 400 C-fold or 525 multi-fold towels. The door features a tumbler lock and piano-hinge and a hemmed towel tray opening. We stock this in 10-3/4″W, 14″H 4″ D.
Surface-Mounted Soap Dispenser – This horizontal tank is satin-finish stainless steel. The valve dispenses all-purpose hand soaps with a capacity of 40-fl oz. It features a soap refill window and has a hinged filler-top that requires a special key to open.  We stock this in 8-1/8″ W, 4-3/4″ H.
Surface-Mounted Multi-Roll Toilet Tissue Dispenser – Satin-finish stainless steel until with stainless steel dispensing mechanism. It features a door with a flat face with protruding tumbler lock. Holds two rolls up to 5-1/4″ (1800 sheets) and the extra roll automatically drops in place when the bottom roll is depleted. We stock this in 6-1/16″ W, 11″ H, 5-15/16″ D.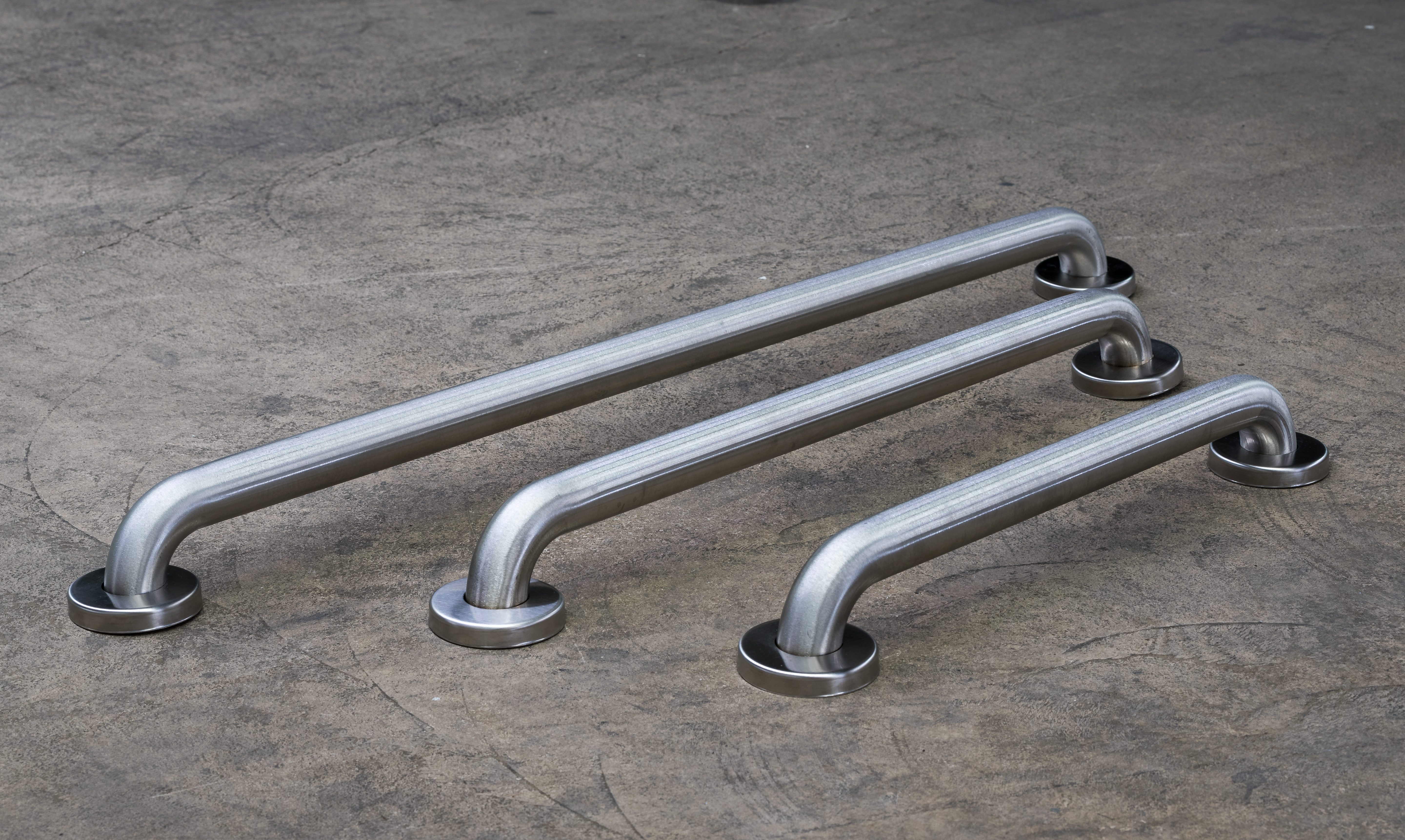 Diameter Straight Grab Bar – Stocked in 18″, 24″, 36″ and 42″ with a 1-1/2″ satin-finish stainless steel tubing. The bars have a concealed mountain flange and a stainless steel plate with screw holes for concealed anchors. The covers are satin steel with satin finish that snap over the mounting flange to conceal the screws.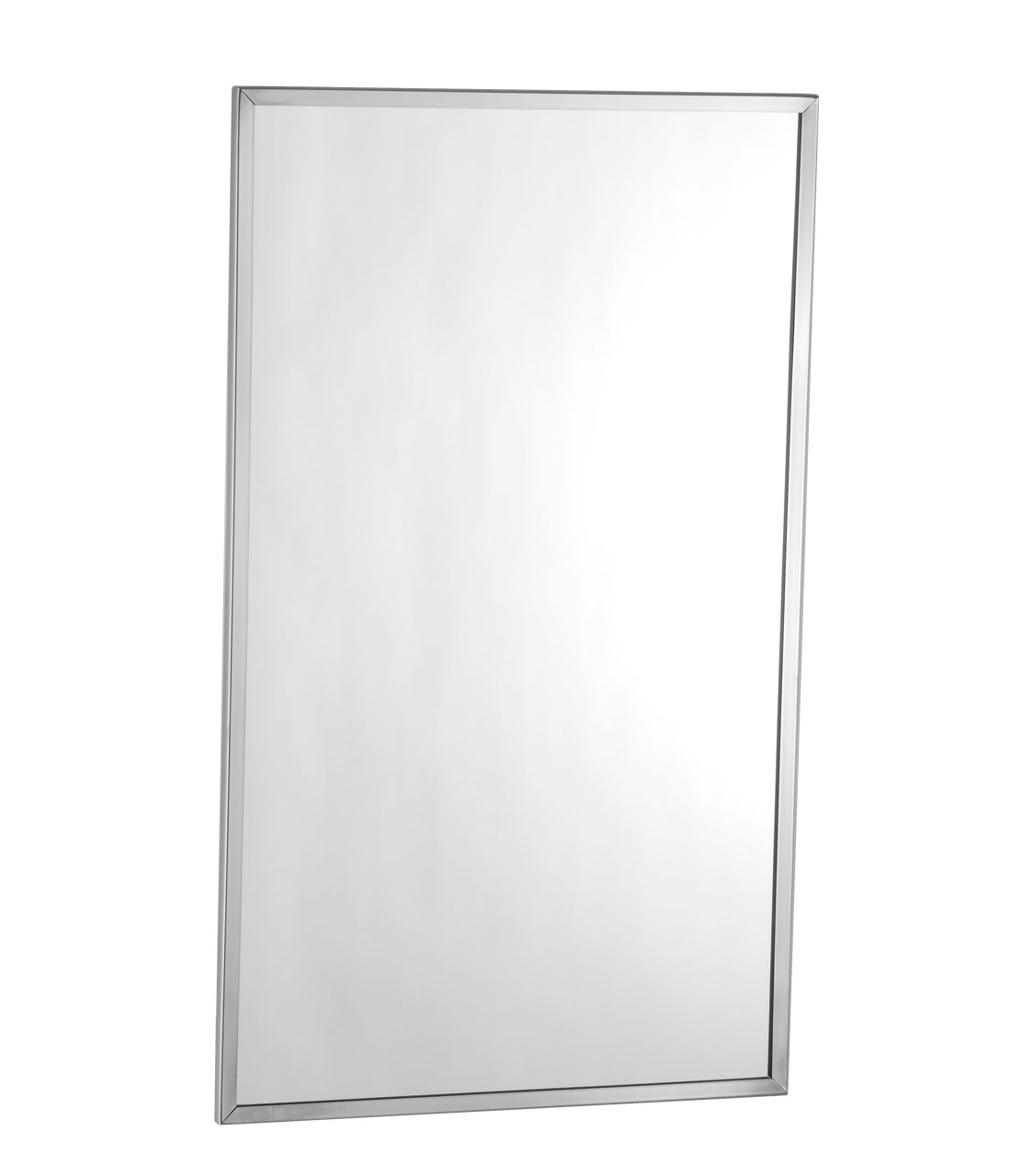 Channel-Frame Mirror – Stainless steel with bright polished finish. It features mitered corners, with frame screws that permit an easy replacement of glass. It is a No. 1 quality, 1/4″ glass mirror that is warranted against silver spoilage for 15 years with a galvanized steel back which is secured to conceal wall hanger with theft-resistant mounting. We stock both 18″ W x 30″ H and 24″ W x 36″ H.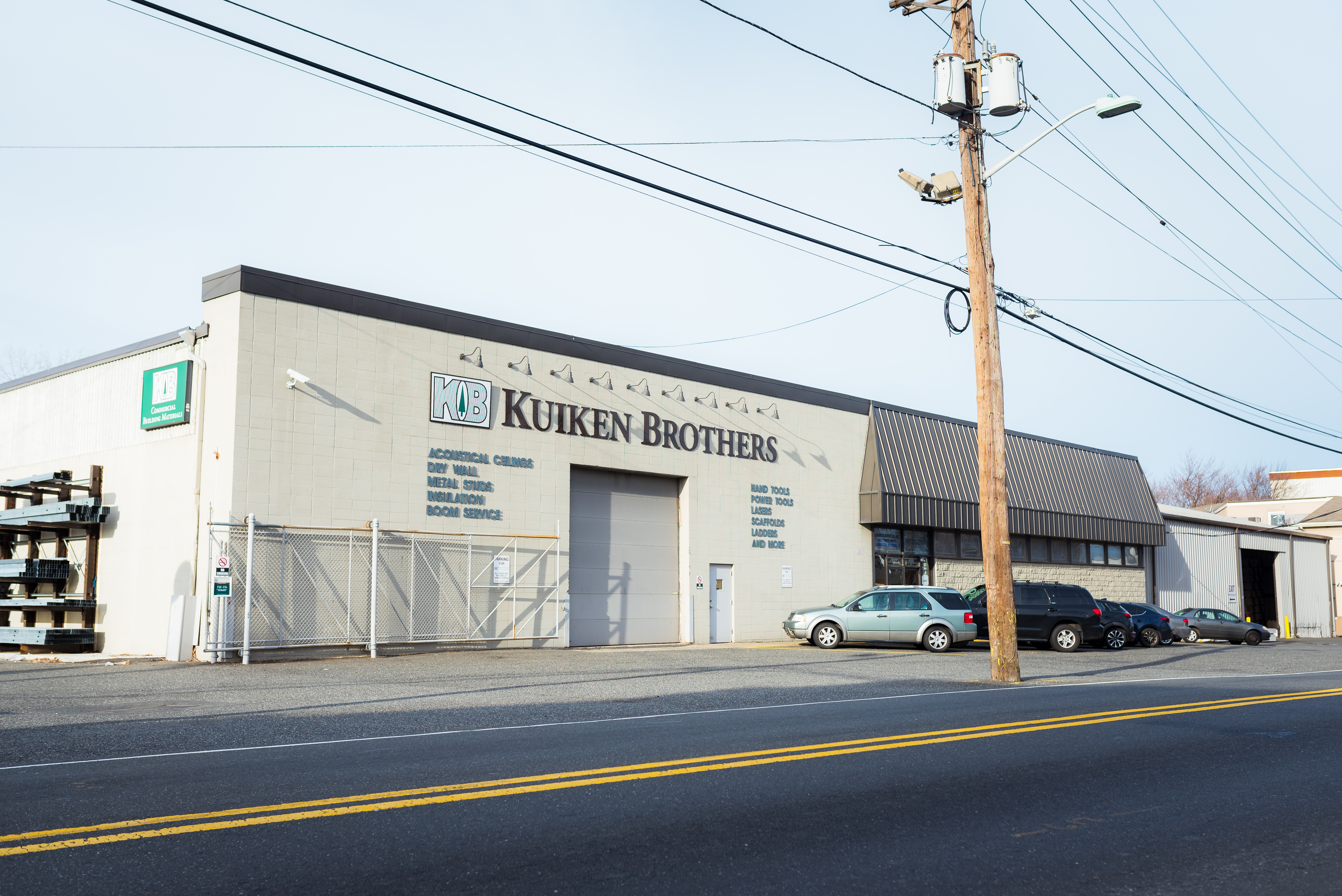 If you would like more information on Bobrick Washroom Hardware for an upcoming commercial project, contact the experts at Kuiken Brothers. These items are in stock at our Garfield, NJ location and we have the product knowledge expertise and delivery capabilities to ensure your projects stay on schedule. You can give us a call at (201) 705-5850, or simply fill out the Contact Us Form and we will follow up with you right away.