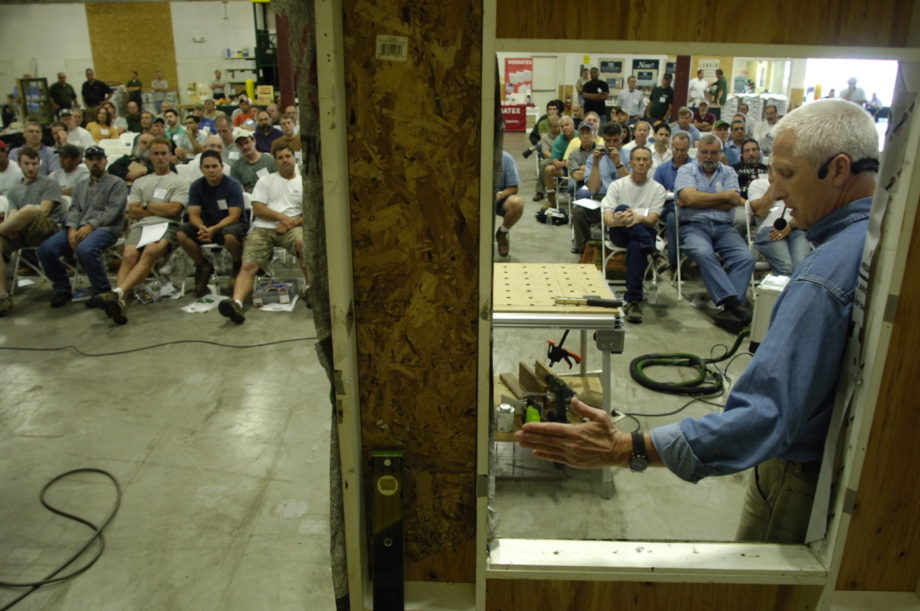 Thursday April 6, 2017 0 7:30am – 2:30pm
Kuiken Brothers Emerson, NJ 246 Kinderkamack Rd. Emerson, NJ 07460
Kuiken Brothers Co. Inc., with support from Boral, is proud to offer one day of hands-on building clinics with Rick Arnold, remodeling specialist and a nationally recognized author and teacher.
VERY LIMITED SEATING! This is a complimentary event, but please RSVP below
These clinics will feature Boral TruExterior Trim and Siding, as well as Versetta stone. Don't miss this opportunity to keep up with new technology that is changing the construction industry, and learn both fundamental and advanced carpentry techniques that increase productivity, reduce call-backs, and simplify trim and siding installation.
8:30am – 9:30am EXTERIOR TRIM APPLICATIONS
5-Fastener system for pre-fit door installation
Flashing details
Trim selection
Trim installation
10:00am – 11:00am DURABLE EXTERIORS
Moisture & thermal expansion/contraction
Material choices
Installation techniques
Finishing touches
11:00am – 12:00pm LUNCH & YARD TOUR
12:00pm – 1:00pm RE-SIDE & UPGRADE
Energy updates & current code requirements
Siding & trim choices
Siding layout
Marketing
1:30pm – 2:30pm ADVANCED EXTERIORS
Planning & layout
Rainscreen & drainscreen technology
Cutting & installing stone (for carpenters)
Transition details
RICK ARNOLD HAS OVER thirty years of experience in hands-on, residential and light commerical contracting in New England. His experience includes remodeling, framing, Energy Star construction, and concrete work. Rick is a contributing editor for Fine Homebuilding. He has also authored numerous articles and books on home construction and remodeling. Rick travels around the country, presenting seminars and workshops at tradeshows and events such as JLC LIVE, the International Builders Show, Affordable Comfort, and The Remodeler's Show.
ABOUT THE MAJOR SPONSOR: Boral TruExterior Trim & Siding: Boral has created an entirely new category of exterior products with its Boral TruExterior Siding & Trim. Offering phenomenal performance, remarkable workability and a lasting look without the limitations that commonly plague other exterior materials, Boral TruExterior products are like no other siding and trim products on the market today. Our exclusive poly-ash structure has been developed with over six years of rigorous internal and 3rd party testing. The proprietary polymer chemistry and coal-combustion products (ash) add a level of inert properties with virtually no moisture cycling, making it ideal for exterior applications. Consisting of more than 70% recycled materials, Boral TruExterior Siding & Trim lead the market in true sustainability and environmental stewardship.
Kuiken Brothers is a stocking dealer of the full line of Boral TruExterior Trim & Siding product lines.
SILVER SPONSORS: Boise Cascade Engineered Wood Products / REEB Millwork featuring Simpson Doors & ThermaTru Doors / Andersen Windows & Doors / Kimberly Clark BLOCK-IT  / Kuiken Brothers Classical Moulding / Kuiken Brothers Kitchen & Bath Cabinetry
If you have questions about this event, please contact Ryan Mulkeen, Kuiken Brothers Director of Marketing (201) 705-5375 rmulkeen@kuikenbrothers.com
---
Save