Now available at Kuiken Brothers locations throughout NJ & NY, Bessler's Fire Rated Attic Stairs brings Value, Strength, and Reliability to your home with its incredible technology that offers a certified 1-hour fire-rated feature.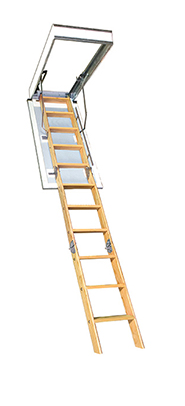 This specific model incorporates a heavy-duty steel frame with treads and springers made from southern yellow pine to ensure durability while meeting the international builders code. Each metal segment is galvanized which prevents corrosion and ensures longevity. These Attic Stairs can be purchased in 8′-9″ and 10′ and come along with a hardware installation kit. If desired this model can be painted to any color preference.
Features Include:
Certified 1-Hour Fire-Rating
350 lbs. Rated
Surpasses ASTM E-119 Fire Test
Meets International Builders Code
Heavy Duty Steel Frame Construction
Treads made from 1×6 Southern Yellow Pine
There are 11 steps in models that reach 9'3" ceilings
There are 13 steps in models that reach 10'8" ceilings
Stringer made from 1×5 Southern Yellow Pine
All stair components are molded to eliminate splinters and enhance the appearance
All metal parts are galvanized to prevent corrosion
Comes completely assembled and ready to install with instructions supplied.
Hardware Installation Kit Included
A Must For Residential Garages
Can Be Painted
Sizes In-Stock at Kuiken:
Bessler 10′ BE-119 25.5″ X 54″ One Hour Fire Rated
Bessler 8′-9′ BE-119 25.5″ X 54″ One Hour Fire Rated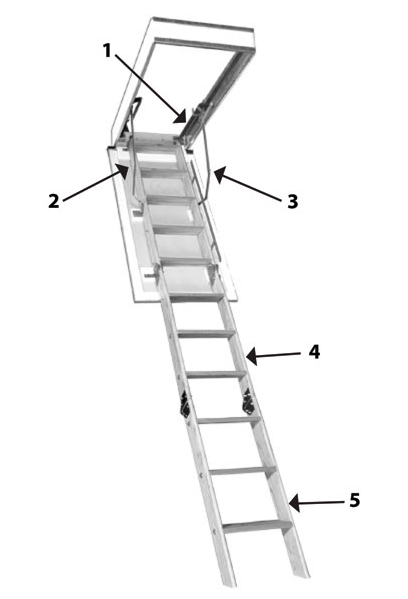 If you would like more information on the model BE-119 Attic Stair by Bessler, please fill out the Contact Us Form, or visit a Kuiken Brothers location in NJ & NY. One of our sales representatives will follow up with you right away. We look forward to working with you on your project and hopefully many more to come!