Please join Kuiken Brothers for a Deck, Rail & Column Specification Seminar for architects where you can earn up to five continuing education credits. Manufacturer representatives will be on-hand to discuss how their products can meet building codes and showcase proper installation methods.
Thursday June 27, 2013
Kuiken Brothers Succasunna, NJ (Lumberyard)
33 Route 10 East
Succasunna, NJ 07876
SEATING IS LIMITED. PLEASE RSVP IN ADVANCE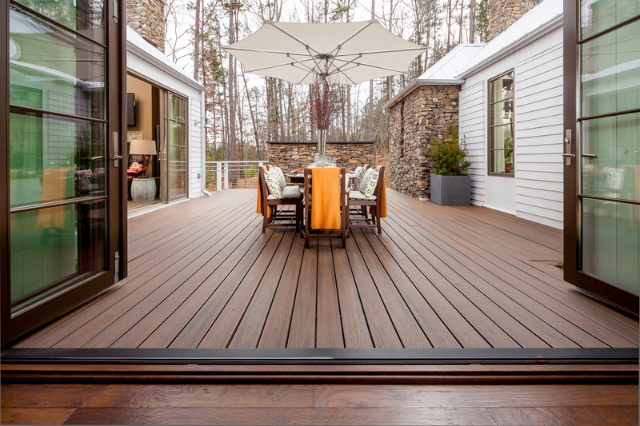 8:30am – 9:00am – Breakfast/ Registration
9:00am – Designing with Wood Alternative Guardrail Assemblies (1 CEU)
Presented by Fairway Building Products
This program will provide information for the design professional to understand various non-wood guardrail technologies with a focus on code compliance, green attributes, pricing levels and warranties.
9:45am – Fairway Building Products Update
10:00-10:15 – Break
10:15am – The Evolution of Decking: Wood to Composites to PVC (1 CEU)
Presented by Boston Cedar
An in depth look at the evolution of the decking marketing over the past 40 years. Assess market information and recent trends as well as evaluate the performance and longevity, overall costs benefit and environmental impact of each deck category.
11:00am – 11:15- Boston Cedar Decking Update
11:15- 11:45 –Lunch Break
11:45 – Designing and Specifying Architectural Columns (1 CEU)
Presented by Crown Column
This 5-Module course provides a solid introduction to the features and benefits of fiberglass and wood architectural columns. Topics include description of the five classical orders of architecture; Features of today's architectural column options; Features and benefits of column materials such as wood, fiberglass and synthetic. Be familiar with the issues relating to code compliance. Be familiar with steps for the correct installation of columns. Specify fiberglass and wood columns.
12:30 – Crown Column Product Update
12:45pm – 1:00pm – Break
1:00pm – Steel Deck Framing For Composite Decking (1 CEU, HSW)

Presented by Trex Company
The emergence of composite boards transformed and shifted the decking industry. However, one factor in the deck assembly did not see a change: the framing. So while architects and builders specified or installed composite boards that would not twist, splinter or get eaten by termites, most frames were being built with the same old wood. By the end of this educational unit, you will be able to: List the benefits of steel deck framing; Discuss design and planning with steel deck framing; Describe the steps and options for installing steel deck framing; Identify the finishing touches for this new building product.
1:45pm – Trex Transcend Product Update
2:00pm – 2:15pm Break
2:15pm – Structural Wood to Wood Fasteners (1 CEU)
Presented by Fastenmaster
This course is designed to provide building code administrators, plans examiners, inspectors, design professionals and contractors of building code training. The course provides an overview of the fastening and connection requirements for wood structural members to resist the loads imposed in residential wood frame construction.
3:00pm – Fastenmaster Product Update
3:15pm – Conclusion
This is a complimentary event. Breakfast & Lunch Included
Limited Seating. Please register in advance