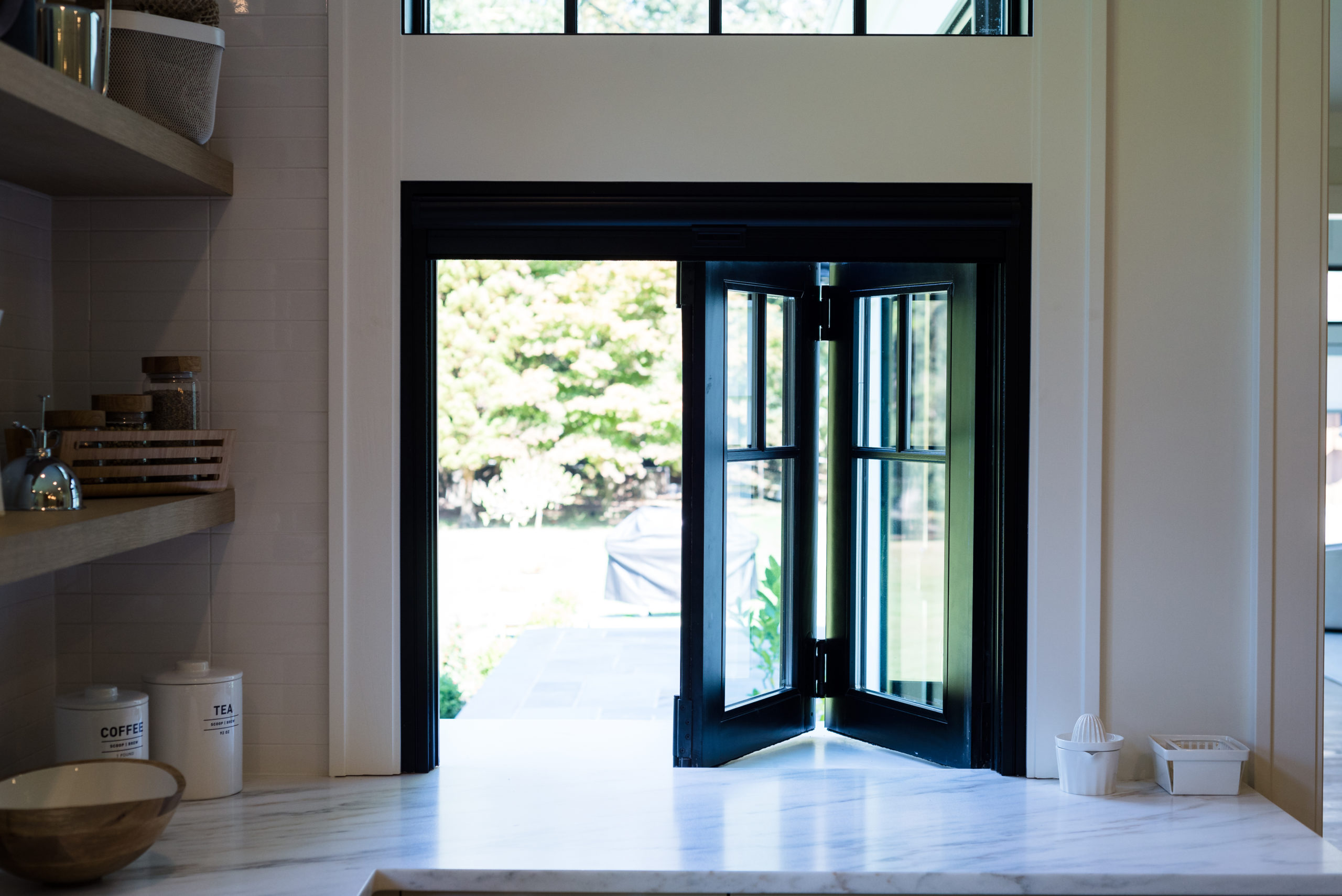 If you live to entertain and be outdoors, we'd like to introduce you to the pass-through window made to enhance your lifestyle. Andersen Windows & Doors pass-through windows are available at Kuiken Brothers locations throughout NJ and NY. Ideally suited to connect a kitchen with a deck, patio, or pool area, a pass-through window opens up your wall completely, just like a door, so you can be inside and outside all at once.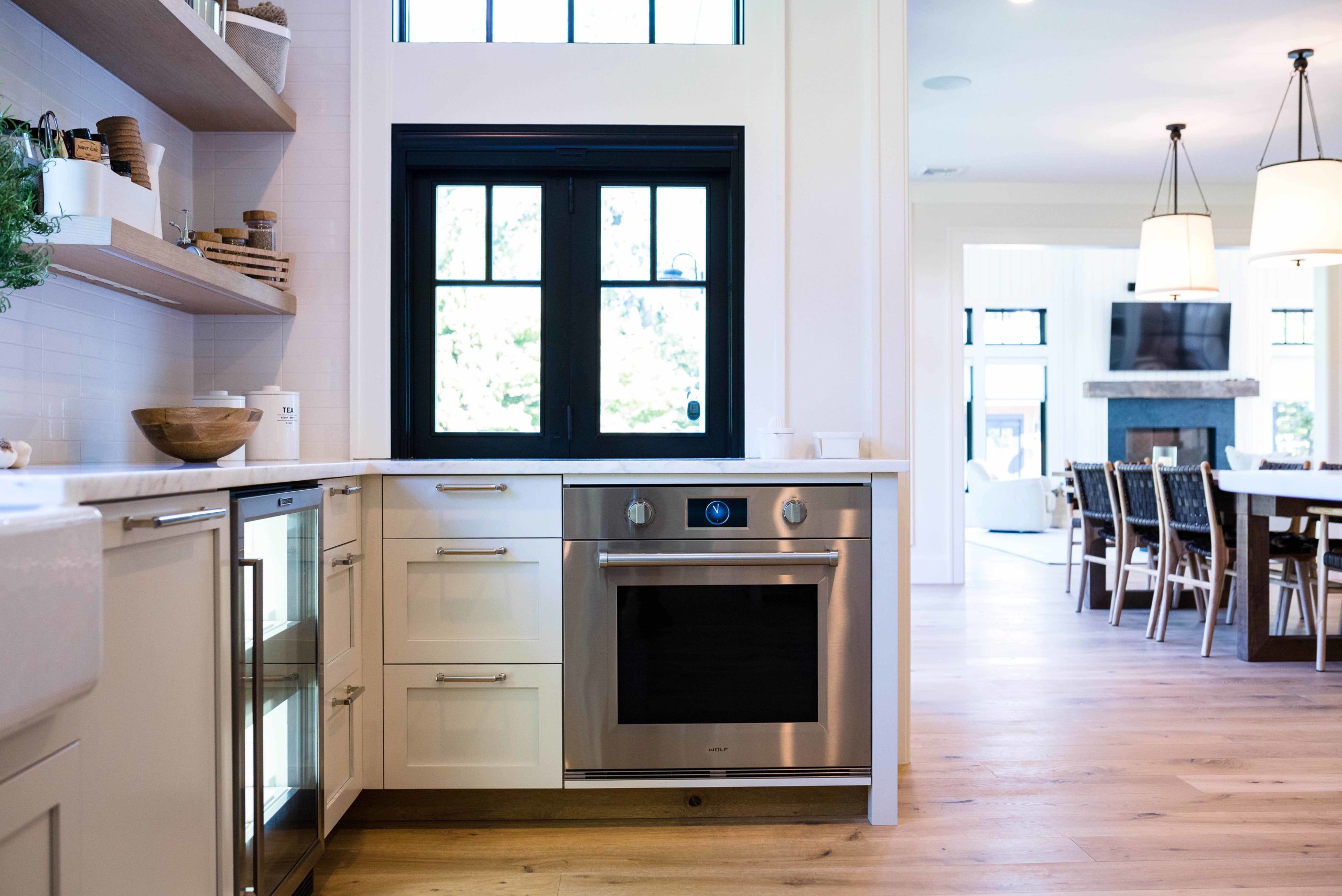 This type of window is called a "pass-through" because it allows you to do just that — pass drinks, grillables, and more between inside and outside. With this great functionality, plus the ability to bring in a flood of natural light and fresh breezes, a pass-through window is a show stopping addition to your most-used spaces.
A pass-through window can open in a variety of ways, by folding options accordion together and stack to the side, whereas sliding options can either stack to the side or pocket into the wall. Automation can also be added to a sliding option letting you open and close the window with the touch of a button. A few things to know about pass-through windows:
Size is not a limit! A pass-through window can flex to fit your space
Curves and corners are possible with Liftslide and Folding Pass-Through Window
Contemporary- and traditional-style panels allow you to customize your look
With 50-plus color options and a variety of stains, you can dream in color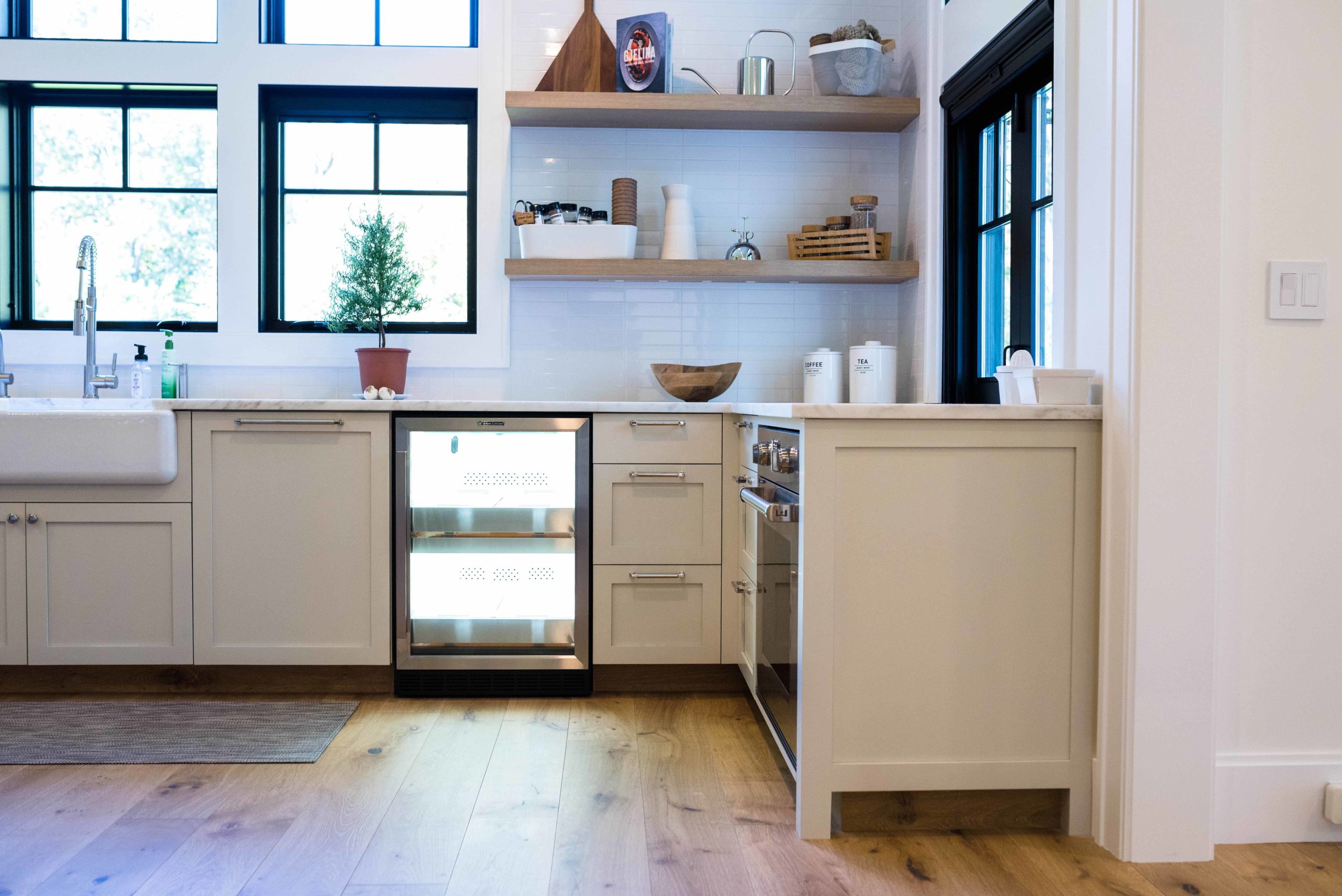 Can a pass-through window have an insect screen?
Yes. Insect screens can be paired with any of our pass-through windows. Both retractable and gliding insect screens are available.
Is a pass-through window energy efficient?
You bet. Like all windows, pass-throughs come standard with energy-efficient dual-pane glass and low-emissivity glass coatings. Low-E glass is available to address specific climate types and is designed to reflect or absorb heat in a way that helps make a home more comfortable.
How do you prevent water leaking in when a pass-through window is installed flush?
The right sill is the key. There are a variety of sill options available, so there's one that will provide the right level of performance for your situation.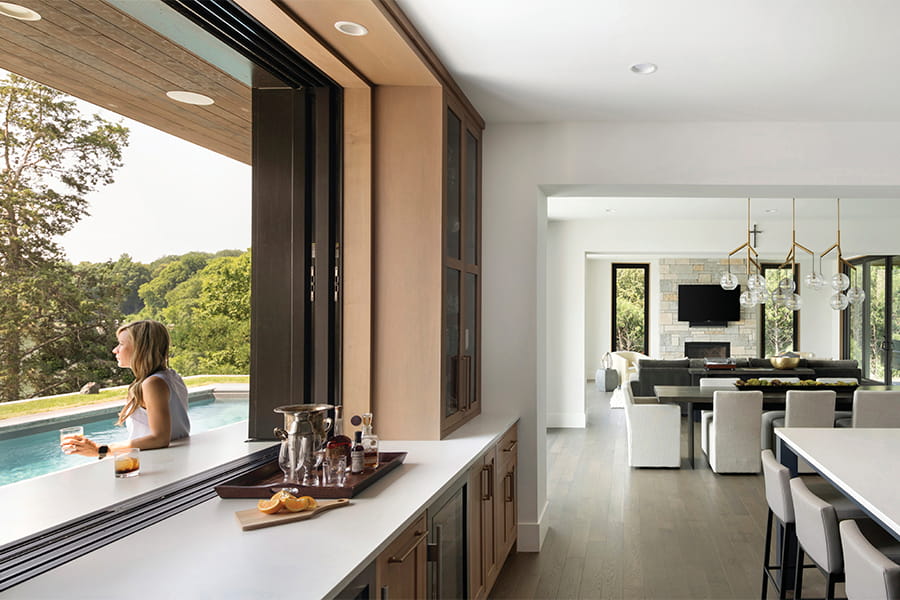 Get More Value When You Choose Kuiken Brothers as Your Andersen Window & Door Partner!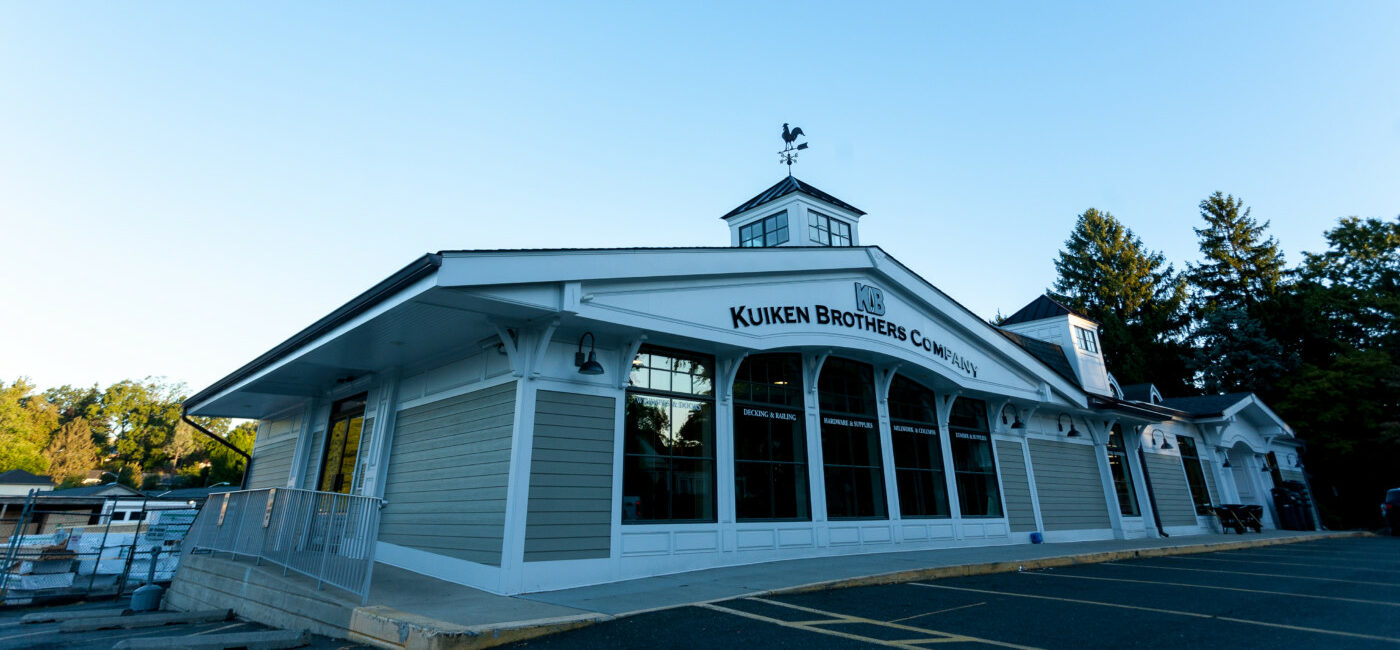 Kuiken Brothers is the preferred local source for Andersen Windows & Doors for many reasons. You have many, many options of locations to purchase Andersen Windows, but we're confident in our ability to provide you with the best experience from our award winning showrooms, through our experienced and knowledgeable team.
Ready to start Choosing Your Andersen Windows? Visit a Kuiken Brothers' Showroom Today!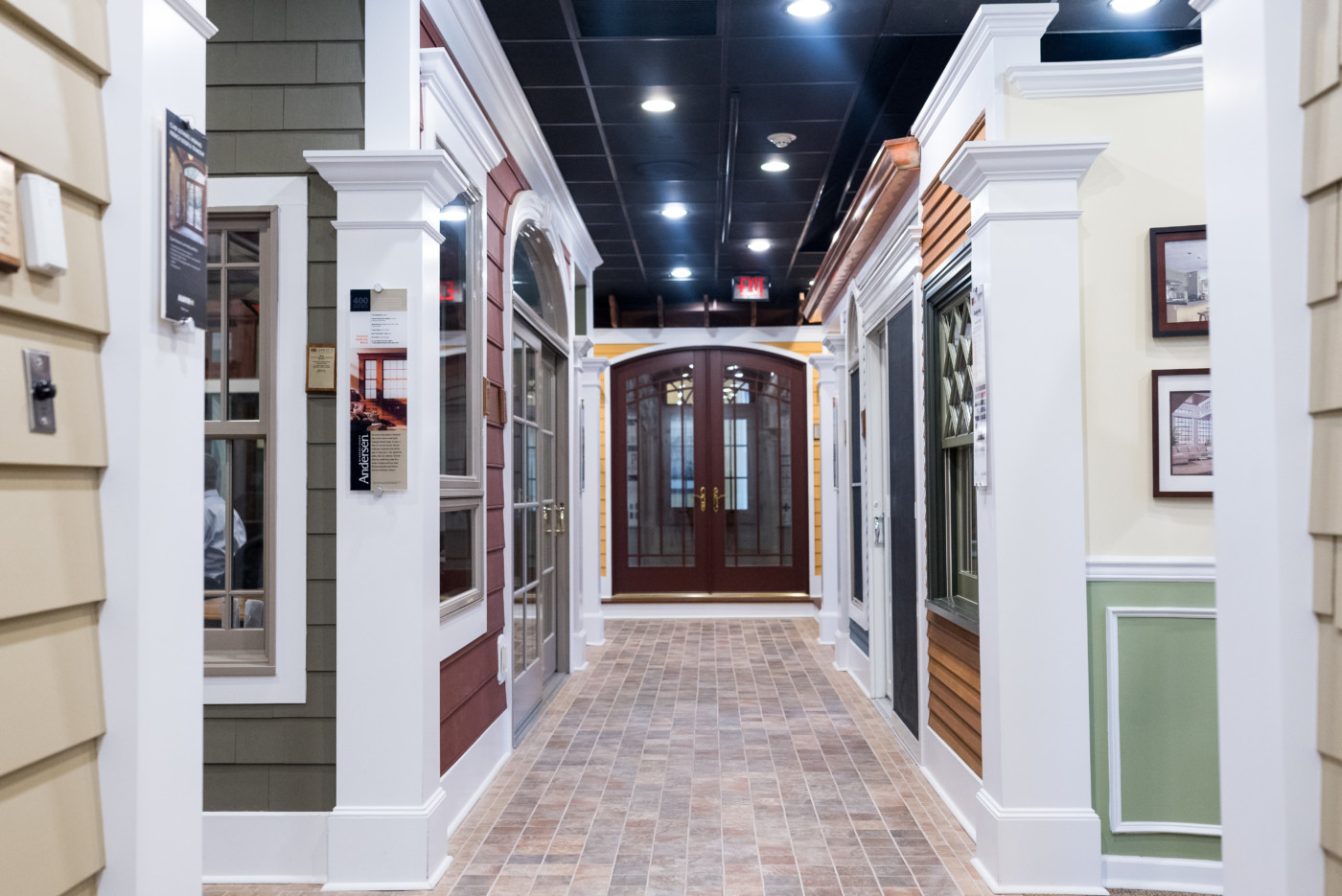 Kuiken Brothers showrooms were built to be an extensions of our builder, remodeler, architect and designer customer's business. Featuring inspirational, lifestyle installations, our Showrooms are the ideal location to meet with clients in advance of a project where a umber of major decisions can be made. The staff at Kuiken Brothers is happy to walk you through the options that are readily available from our inventory, and supported by a local business should anything come along.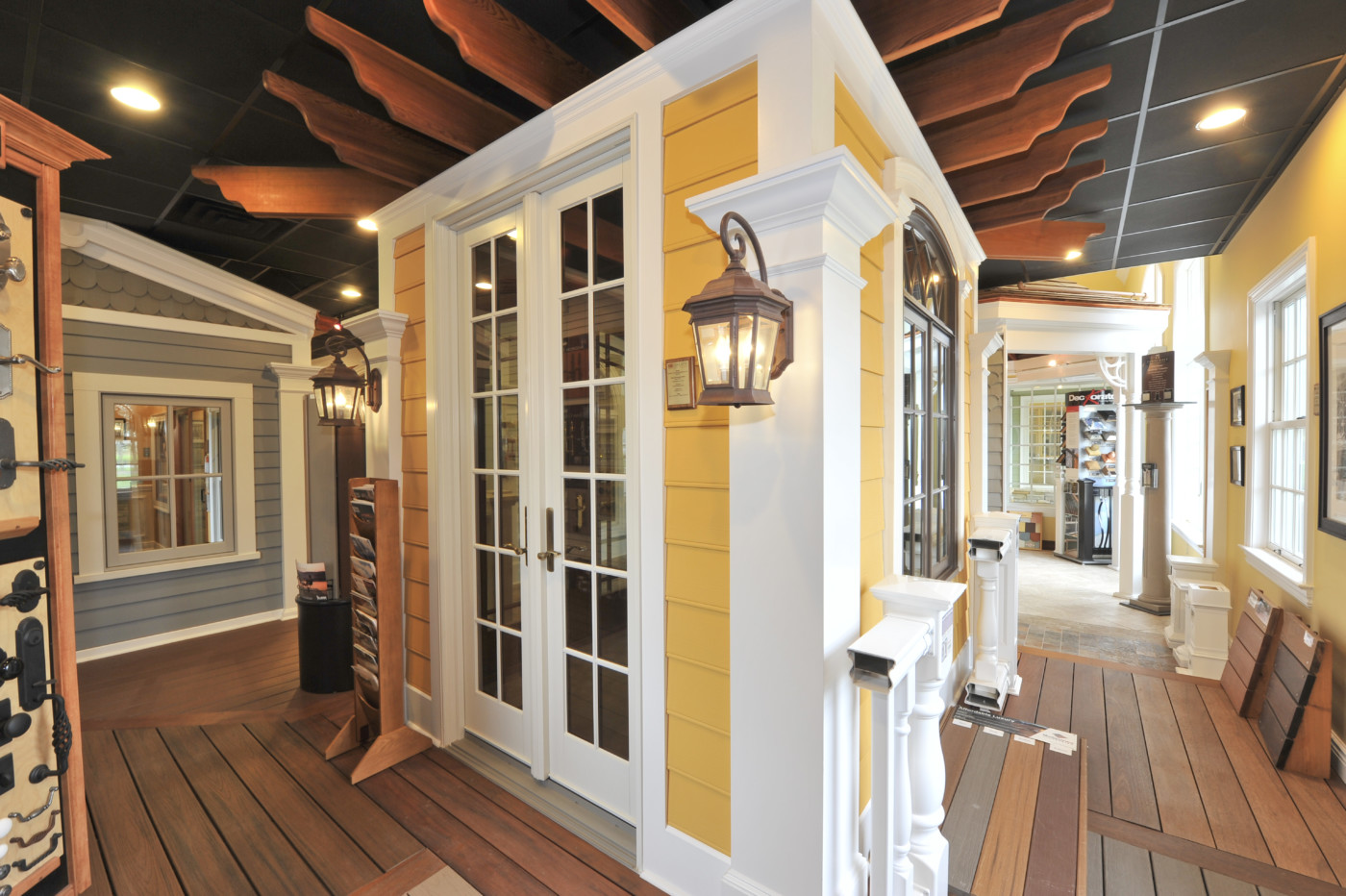 When you enter a Kuiken Brothers Showroom you will not find a hard sell from our sales team. We are on-staff to provide a relaxing, consultative environment for you and your clients. We will guide you through our showroom and answer and questions you may have. Please visit us at your convenience. While appointments are not required, we do recommend that you contact us in advance so that we are able to provide you with a personalized experience.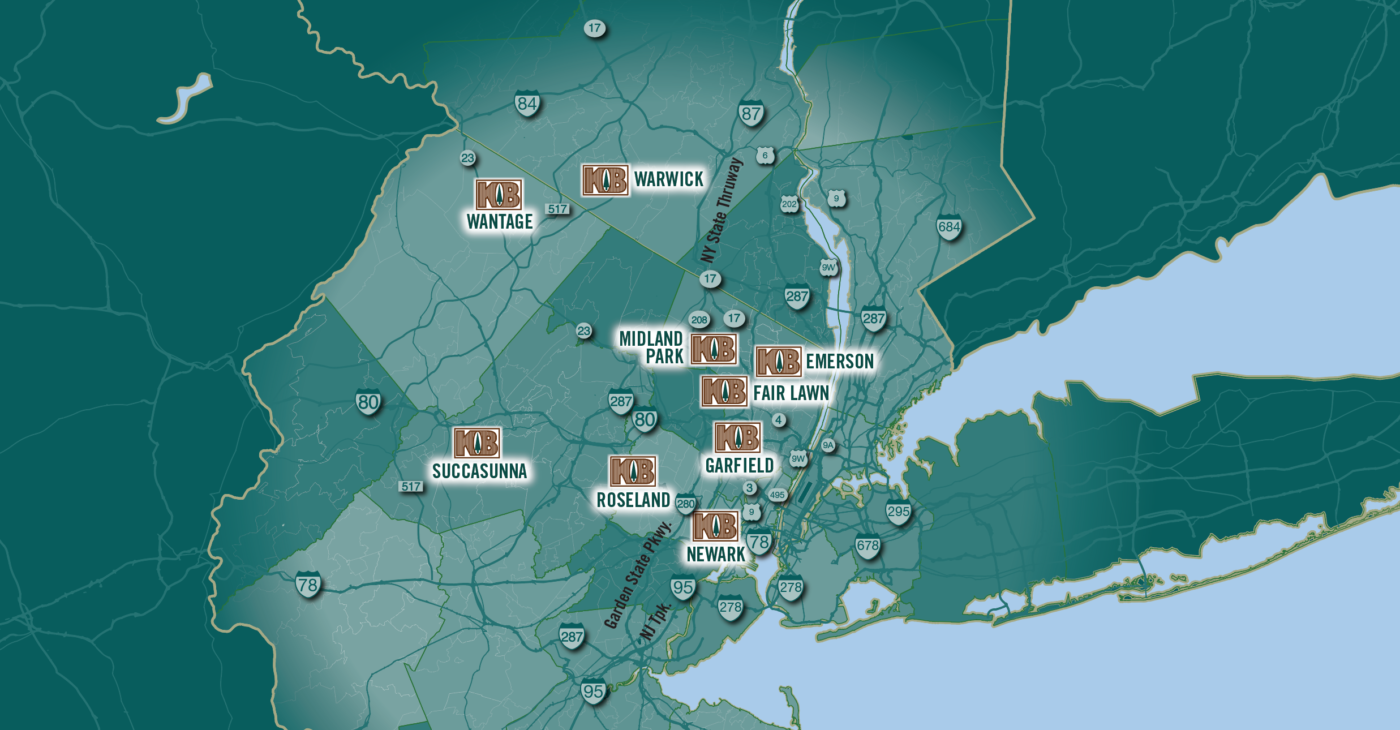 We hope to see you soon, whether you are looking for inspiration for your dream project, or right in the middle of a project and need to make quick product decisions and selections. We hope to see you soon!
Find a Kuiken Brothers Millwork & Cabinetry Showroom Near You
Typical Showroom Hours*:
7am – 4pm Monday through Friday
8am – 12pm Saturday
Closed Sundays
Please feel free to call in advance to ensure a specific product that you are looking for is on display. Our showrooms are in close proximity to one another, so if one showroom does not have a specific product on display, chances are we can direct you to a local one that does. For a list of phone numbers, click here.